Celebrating National Children's Gardening Week 2020
Friday 22 May, 2020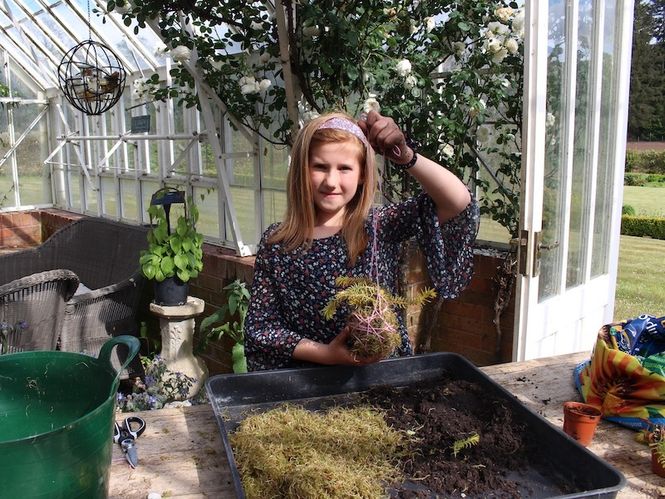 kokedama. activity
Gardening is a wonderful way to introduce children to the natural world, science and geography. It gives them an opportunity to experience the rhythm of nature through the seasons and an understanding of how plants, animals and climate work together to produce the beauty we see in our gardens and the food that we eat. This year to celebrate National Children's Gardening Week - 23 - 31 May - we are launching a series of Activity Sheets and 'How To' videos to encourage children to explore their creativity and engage with nature.
Each day we will be launching a new videos and activity sheets that can be found on our website here. And they will also be posted on our Facebook page.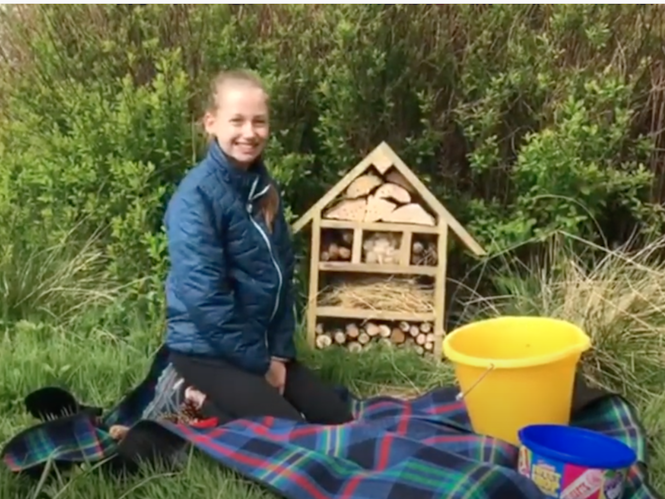 bug hotel activity
Please post photos of your creations and share them with us on Facebook using #scotlandsgardens.
Giving children their own space in the garden can be a great way to encourage budding gardeners, but if you don't have a garden, this could even be a large plant pot! Give them easy things to grow that spark their imagination and increase their knowledge; unusually coloured or shaped vegetables or edible flowers are always fun! You could invest in some child size gardening gloves and tools; helping them to decorate a box to keep them in. The possibilities in a garden are endless, from bug hunts, making mud pies to growing flowers, vegetables or fruit. There are some great children's gardening books and websites that you can use to expand your knowledge and get ideas. The main thing is to have fun and enjoy spending time with each other.
Happy Gardening!