Images On / Off
Description On / Off
Total of 4 openings.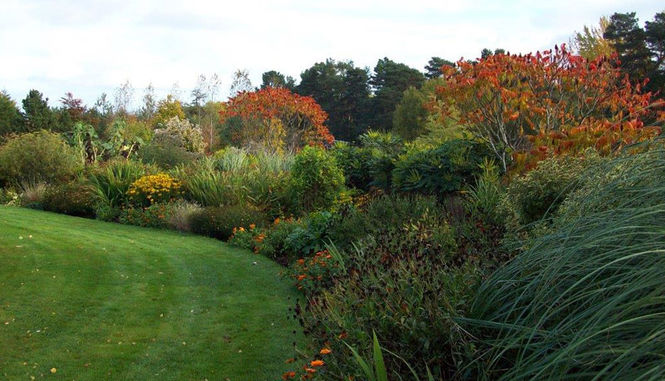 Oldtown of Leys Garden
Inverness
IV2 6AE
David and Anne Sutherland
1 January - 29 April, 30 April - 31 October (not Thursdays & Fridays) & 1 November - 31 December, dawn - dusk (2022)
467
T:
01463 238238
E:
ams@oldtownofleys.com
Established in 2003, on the outskirts of Inverness, with views over the town, this large garden of three acres has year-round interest. Spring rhododendrons and azaleas, summer herbaceous plantings, autumn trees and shrubs and winter appeal from the conifers, evergreens and structures. Features include a rockery, ponds, musical instruments, a new stumpery and, in construction for 2022, an area of prairie planting.
Directions: Turn off southern distributor road (B8082) at Leys roundabout towards Inverarnie (B861). At the T junction turn right. After 50 meters turn right into Oldtown of Leys.
Admission: by donation
Charities: Alzheimer Scotland 30% & Highland Hospice 30%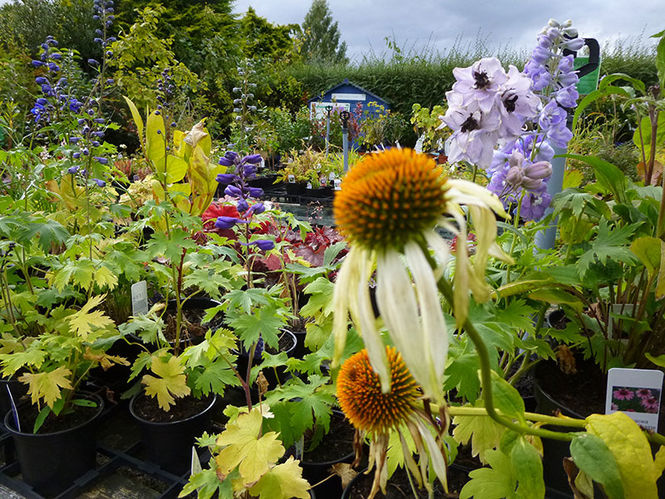 Highland Liliums
10 Loaneckheim, Kiltarlity
IV4 7JQ
Neil and Frances Macritchie
Open daily, 9am - 5pm (2022)
c57
T:
01463 741365
E:
accounts@highlandliliums.co.uk
Highland Liliums is a working retail nursery with spectacular views over the Beauly valley and Strathfarrar hills. A wide selection of home-grown plants available including alpines, ferns, grasses, herbaceous, herbs, liliums, primulas and shrubs.
Directions: Signposted from Kiltarlity village, which is just off the Beauly to Drumnadrochit road (A833), approximately 12 miles from Inverness.
Admission: by donation
Charities: Donation to SGS Beneficiaries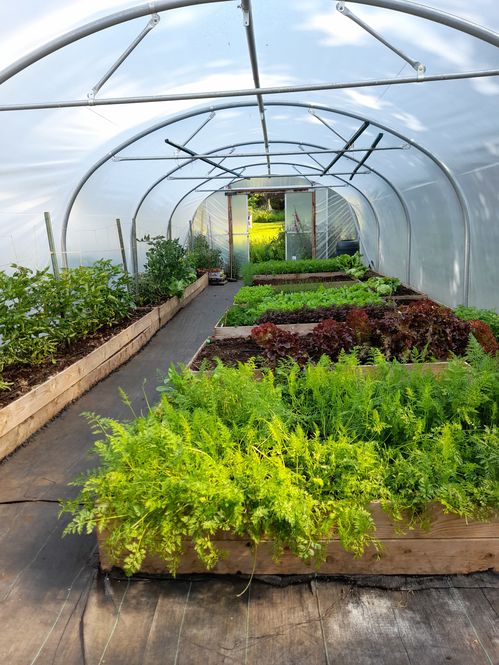 Raasay Walled Garden
Isle of Raasay
IV40 8PB
Raasay Community
Open daily, 10am - 5pm (2022)
c679
T:
07939 106426
E:
raasaywalledgarden@gmail.com
Situated behind Raasay House, a 10 minute walk from the Ferry Terminal, is the Category A listed Walled Garden. Visited by Boswell & Johnson in 1773, the garden suffered neglect before coming into Community ownership. Ongoing restoration began in 2013 and the 1.43 acre garden now supplies vegetables, fruit, salad, herbs and cut flowers to the community and visitors. Features an orchard, rose beds, polytunnels, a fruit cage, wildflowers for pollinators and insects, and plenty of seats. We have a composting toilet for visitors' use. June and July provide the most colourful time and our main produce harvests take place from May to September. We run events during the year - please check our Facebook page for details. The garden isn't always staffed, so please contact for further details.
Directions: Take the Calmac Ferry to Raasay (20 minute journey) from Sconser, between Broadford and Portree on the Isle of Skye. The garden is an easy walk from the terminal and there is plenty to do and see on foot, although cars can also cross.
Admission: by donation
Charities: Donation to SGS Beneficiaries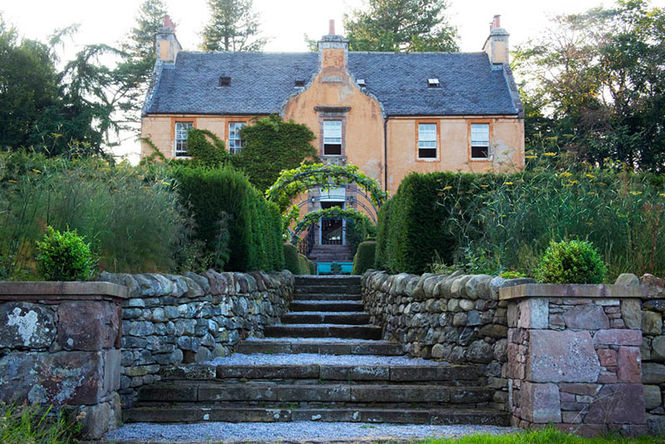 Old Allangrange
Munlochy
IV8 8NZ
J J Gladwin
By arrangement (2022)
26e
T:
01463 811304
E:
office@blackislegardendesign.com
The original garden surrounds an 18th-century orange lime-washed house. There is a formalish parterre in front of the house with loose planting in the individual beds, a terrace garden, lime pom pom bed planted with roses, herb garden, mound, orchard, all linked with various styles of hedges - pleached lime, yew, beech, box, holly, mixed. Recently we have started to remove perimeter wire fences and replace them with log walls and brash hedges. The hedges are treated with different degrees of formality. There is a five-acre organic vegetable garden laid out in a Triskele form, with two polytunnels. We use a no-dig system of cultivation within a permaculture design. We will also run workshops on all matters horticultural starting from 22 January.
Champion Trees: Yew and sweet chestnut
Directions: From Inverness head four miles north on the A9, and follow the directions for Black Isle Brewery. Park up at the Brewery and walk down to the garden. Directions will be given in the shop.
Admission: £7.50, children free
Charities: Black Isle Bee Gardens 60%