Images On / Off
Description On / Off
Total of 30 openings.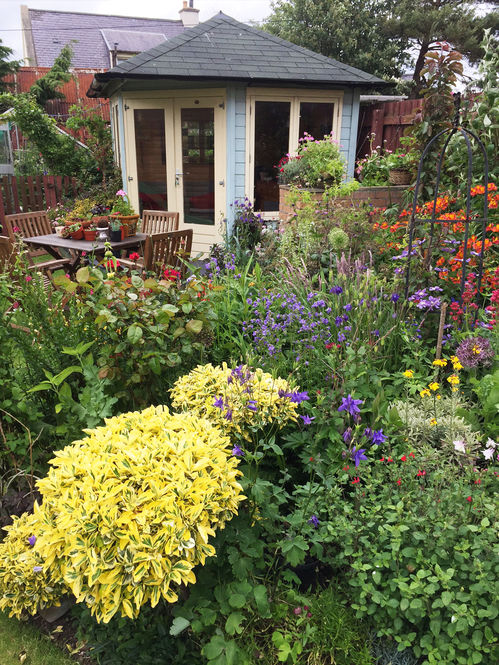 10 Stuart Avenue
Ardersier, Inverness
IV2 7SA
Mr and Mrs Kevin Reid
Saturday 30 May & Saturday 26 September, 10am - 4pm (2020)
c4
A cottage style garden with vibrant rich and dense plantings of perennials and shrubs that bring colour and scent across the seasons, and makes the most of the limited space. Winner of the Inverness Courier Garden of the Year (medium category) in 2015, featured in The Beechgrove Garden in 2016 and overall winner of the Inverness Courier Garden of the Year in 2017. 
Directions: From Inverness or Nairn take the A96, then the B9039 to Ardesier. After the 30mph sign turn right to Nairn, then first left into Reaybank Road and left again. Limited parking in Stuart Avenue, more in adjoining streets. 
Admission: £3.00, children free
Charities: Chest Heart & Stroke Scotland 60%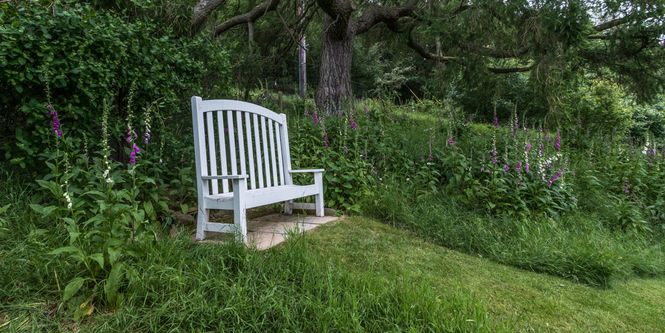 The Potting Shed
Broughton Place, Broughton, Biggar
ML12 6HJ
Jane and Graham Buchanan-Dunlop
Tuesday 2 June, Tuesday 9 June, Tuesday 30 June & Tuesday 7 July, 11am - 5pm (2020)
c67
T:
01899 830574
E:
buchanandunlop@btinternet.com
A one-acre garden, begun from scratch in 2008, on an exposed hillside at 900 feet. It contains herbaceous plants, climbers, shrubs and trees, all selected for wind resistance and ability to cope with the poor, stony soil. There are (usually) fine views to the Southern Uplands. 
Directions: Signposted from the main A701 Edinburgh - Moffat Road, immediately north of Broughton village. 
Admission: £4.00, children free
Charities: Macmillan Cancer Support: Borders General Hospital 60%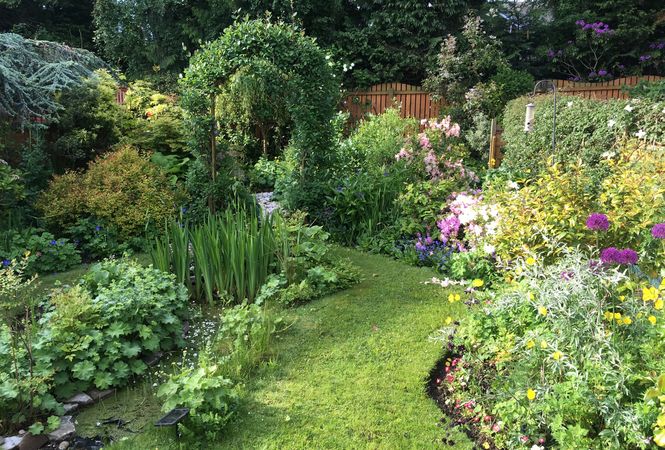 Angus & Dundee Garden Trail
Various locations across Angus & Dundee
DD postcodes
Gardeners of Angus & Dundee
Thursday/Friday/Saturday, 4/5/6 June, Thursday/Friday/Saturday, 11/12/13 June, Thursday/Friday/Saturday, 18/19/20 June & Thursday/Friday/Saturday, 25/26/27 June, 9am - 6pm (2020)
23c69
E:
angusdundee@scotlandsgardens.org
The Angus & Dundee Garden Trail offers a flexible way to keep up your weekly dose of beautiful gardens, and is excellent value for money. These 16 gardens are all new to SGS and run from the Dundee city centre to the coast around Arbroath, over through Forfar to Edzell and down to Meigle. Visit a community garden, productive walled garden, as well as 12 other private gardens of varying sizes and styles. The Dundee Botanic Garden will promote the trail with entry for trail ticket holders over the first weekend and Maggie's Dundee garden will also be available to visit throughout the trail.
2 Whitewalls Farm Cottage
(NEW) off Emmock Road, by Tealing, Dundee DD3 0QE (Tracey Williams)
Open Fridays and Saturdays in June 2pm - 5pm
5 Glamis Place
(NEW) Il Gardino de Giovanni, Dundee DD2 1NB (John Egan)
Open Saturdays in June 11am - 4pm
6 Glamis Place
(NEW) Dundee DD2 1NB (Jim and Janet Paterson)
Open Thursdays, Fridays and Saturdays in June 9am - 6pm
8 Leemount Lane
(NEW) Broughty Ferry DD5 1LA (Hannah Anthony)
Open Thursdays in June 10am - 4pm
Balhary Walled Garden
(NEW) Balhary, Alyth, Blairgowrie PH11 8LT (Teri and Paul Hodge-Neale)
Open Thursdays, Fridays and Saturdays in June 3pm - 8pm
Damside Cottage
(NEW) Leysmill, Arbroath DD11 4RR (Arthur Blair)
Open Thursdays in June 2pm - 5pm
Dundee Botanic Garden
(NEW) Riverside Drive, Dundee DD2 1QH (University of Dundee)
Open Thursday 4, Friday 5, Saturday 6 June
Forfar Open Garden
36 Lochside Road, Forfar DD8 3JD (Forfar Open Gardeners)
Open Saturdays in June 10am - 2:30pm
Lawton House Walled Garden
(NEW) Inverkeilor, by Arbroath DD11 4RU (Katie and Simon Dessain)Open Thursdays in June 2pm - 5pm
Maggie's Dundee
(NEW) Ninewells Hospital, Tom McDonald Ave, Dundee DD2 1NH (Maggie's)
Available to visit at any time
Mains of Balgavies
(NEW) Forfar DD8 2TH (Georgie and Tom Sampson)
Open Thursdays in June 10am - 2pm
Millden of Stracathro
(NEW) Brechin DD9 7QF (Alison and Hugh Campbell Adamson)
Open Fridays in June 10am - 2pm
North Lodge
(NEW) 36 Church Street, Edzell DD9 7TQ (Robin and Paul McIntosh)
Open Fridays in June noon - 4pm
Reswallie House
(NEW) Forfar DD8 2SA (Caroline and Hugh Graham Watson)
Open Thursdays in June 10am - 2pm
St Bride's Cottage
(NEW) South Kingennie, Broughty Ferry DD5 3PA (Alison and Donald Gordon)
Open Fridays and Saturdays in June 1pm - 5pm
Templeton House Garden
(NEW) Arbroath DD11 4QP (Moira Coleman)
Open Thursdays in June 2pm - 5pm
The Doocot
(NEW) Kinloch, Meigle, Blairgowrie PH12 8QX (Liz and George McLaren)
Open Saturdays in June 2pm - 5pm
Directions: Directions to each garden will be provided with the tickets.
Admission: £25.00, children free
Charities: Maggie Keswick Jencks Cancer Caring Centres Trust (Dundee) 60%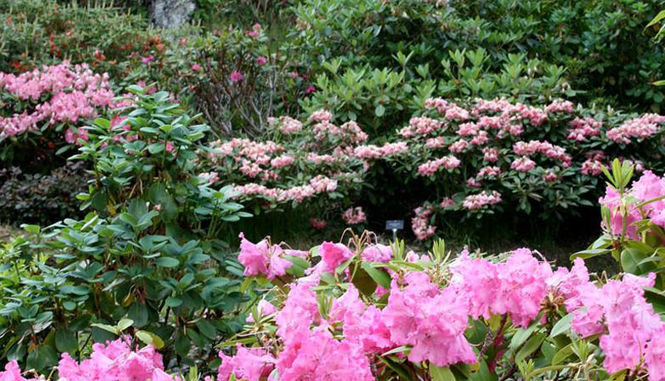 Gorthleck House Garden
Stratherrick
IV2 6UJ
Steve and Katie Smith
Friday/Saturday/Sunday, 5/6/7 June, 10am - 8pm (2020)
T:
07710 325903
E:
gorthleckgarden@gmail.com
Gorthleck is an unusual 20-acre woodland garden built in an unlikely place, on and around an exposed rocky ridge which offers long views of the surrounding countryside in the 'borrowed landscape' tradition of Japanese gardens. The layout of the garden works with the natural features of the landscape with numerous paths, hedges and shelter belts creating clearly defined areas where a large collection of trees and shrubs are thriving. The garden includes over 400 different varieties of rhododendrons, half of which are species, and a large variety of bamboos. It is a large garden so allow sufficient time to see it properly.
Directions: From the A9, join the B862. Go through the village of Errogie where there is a sharp left-hand bend on the road. After approximately one mile, there is a small church on the left. The Gorthleck drive is directly opposite the church and the house can be seen on the hill to the left as you follow the drive to the left of the new house. Visitors can park on the verges at the top of the drive. 
Admission: £5.00, children free
Charities: Maggie's 60%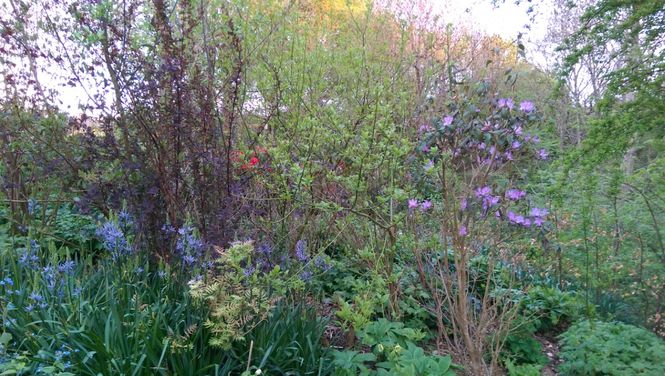 Humbie Dean
Humbie
EH36 5PW
Frank Kirwan
Saturday 6 June, Saturday 20 June, Sunday 5 July & Sunday 16 August, 10am - 2pm (2020)
c
E:
frank.kirwan@gmail.com
A two-acre ornamental and woodland garden sandwiched between two burns at 600 feet with interest throughout a long season. A limited palette of plants with hosta, hellebores, perennial geranium, primula, meconopsis, martagon lilies, spring bulbs, ground cover, herbaceous and shrub planting, bluebell meadow, mature and recent azalea and rhododendron planting. A short woodland walk has been created, only accessible by a series of steps. 
Directions: Enter Humbie from the A68, pass the school and village hall on the left then immediately turn right just before the Humbie Hub. Take second left and Humbie Dean is on the left between two small bridges. Limited parking. 
Admission: £5.00, children free
Charities: Mamie Martin Fund 60%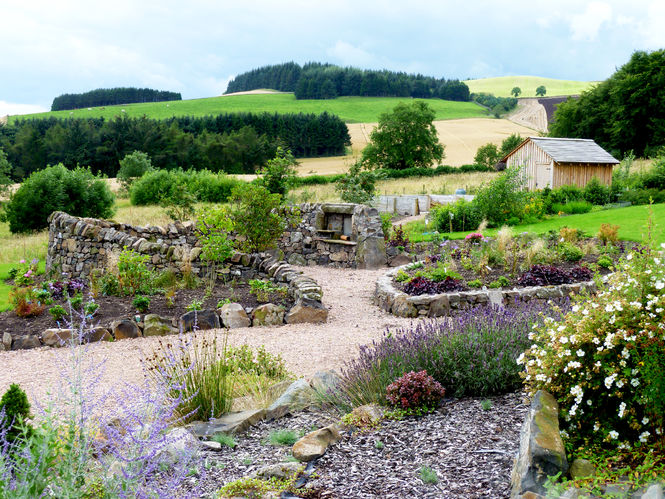 Newton Barns and Newton Mains
Auchtermuchty
KY14 7HR
John & Jess Anderson and Tony & Ruth Lear
Saturday/Sunday, 6/7 June, 11am - 4pm (2020)
c
T:
01337 827345
Newton Barns
Auchtermuchty KY14 7HR (John & Jess Anderson): The borders at Newton Barns are planted with choice shrubs, trees and rhododendrons. Central to the garden is a huge rockery and stream. Sweeping lawns and generous borders slope towards Pitmedden Wood and there are breathtaking views across the top of the garden towards the Lomond Hills.
Newton Mains
Auchtermuchty KY14 7HR (Tony and Ruth Lear): Confronted with the challenge of an exposed south facing site, visited frequently by deer and hares in search of a tasty snack, sheltered areas have been created and planted with a variety of trees, shrubs and perennials. Curving dry stone walls outline beds, pathways and seating areas that merge into the naturalised field. Wonderful views across the Eden Valley to the Lomond Hills.
Directions: On A91 from Cupar, turn right in Auchtermuchty on to B936 and follow SGS signs.
Admission: £6.00, children free
Charities: Diabetes UK 60%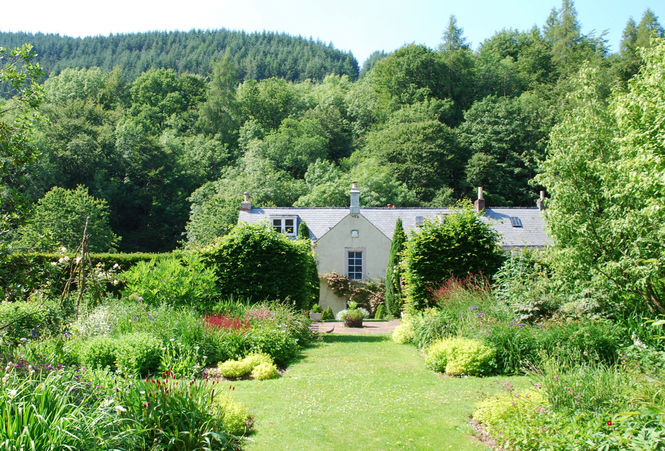 Craigieburn
Craigieburn House, by Moffat
DG10 9LF
Janet and Peter McGowan
Sunday 7 June, 10am - 7pm (2020)
2c79
T:
07557 928648
E:
bideshi@aol.com
A beautiful and varied five-acre plant lovers' garden in a natural location in scenic Moffatdale. Meconopsis, trilliums, rhododendrons, magnolias, arisaemas, bamboos, hoherias and many more types of plants flourish in the shelter of mature woodland. Garden Manager, Datenji Sherpa has recreated a Himalayan gorge with native plants where the Craigie Burn tumbles down through a series of waterfalls. Candelabra primulas, rodgersias, cardiocrimum, ferns and other rare plants thrive in the bog garden and woodland glades. Double herbaceous borders come into their own later in the summer and keep the display going throughout the season. Other garden areas include a Rose Garden, formal pond and Autumn Garden. A nursery sells hardy plants propagated onsite, many of them rare or unusual. The garden has been created over the past 25-30 years, building on its old setting. Its links to Robert Burns – including his song 'Craigieburn Wood' – provide another layer of history.
Directions: Three miles from the motorway (junction 15), two miles east of Moffat on the A708 Selkirk Road. Coming from Moffat, there are traffic lights straight ahead at the end of the bend. You can't miss the lodge and prayer flags.
Admission: £3.50, children free
Charities: Sands: Dumfries and Galloway 60%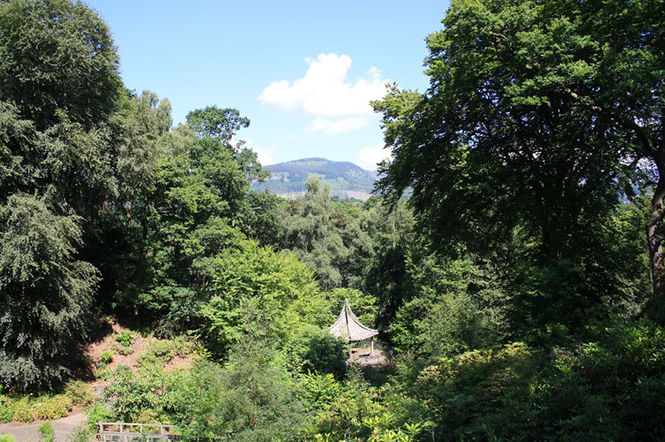 Explorers Garden
Port Na Craig, Pitlochry
PH16 5DR
Pitlochry Festival Theatre
Sunday 7 June, 10am - 4:30pm (2020)
3c6a7
T:
01796 484626
This six-acre woodland garden celebrates the Scottish plant hunters who risked their lives in search of new plants. The Explorers Garden is divided into geographic areas, each containing examples of the plants collected from that corner of the globe. Set in beautiful Highland Perthshire countryside, the garden is known for its meconopsis collection, stunning vistas and interesting sculptures and structures. Each year a photographic exhibition is held in the David Douglas Pavilion.
National Plant Collection: Meconopsis
Directions: Take the A9 to Pitlochry town, then follow signs to Pitlochry Festival Theatre.
Admission: £5.00, children free
Charities: Acting for Others 60%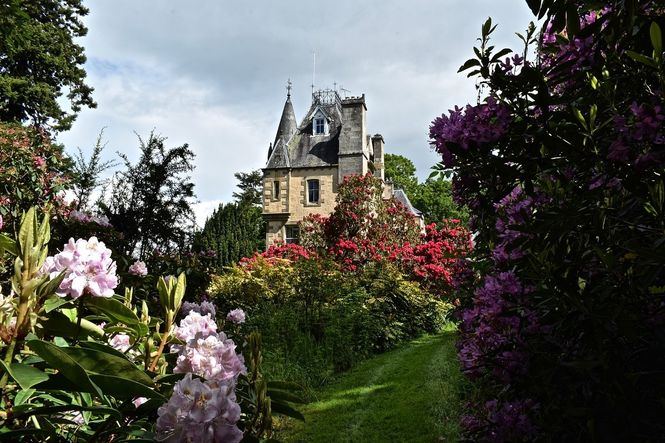 Cloan
by Auchterarder
PH3 1PP
Neil Mitchison
Sunday 7 June, 11am - 5pm (2020)
67
T:
01764 664907
E:
niall@fastmail.co.uk
Two acres of wild garden, with a wide variety of rhododendrons and azaleas, and an impressive collection of trees, including metasequoia, cryptomeria, Acer cappadocicum, Sequoia sempervirens, Quercus robur 'Filicifolia', liriodendron, several Japanese maples, magnificent beech and Scots pines trees, and extensive yew topiary; also an acre of walled garden with embothriums, Acer griseum, liquid amber, several sorbus varieties, parrotia and a large herbaceous border. Fine views of Strathearn from the front of the house. 
Directions: From A823, just south of A9, follow small road heading north east, signposted Duchally. Continue for approximately two-and-a-half miles, turn right at sign Coulshill. Continue just under half a mile. Entrance through stone pillars on right.
Admission: £4.00, children free
Charities: Tiphereth Limited: Camphill Scotland 60%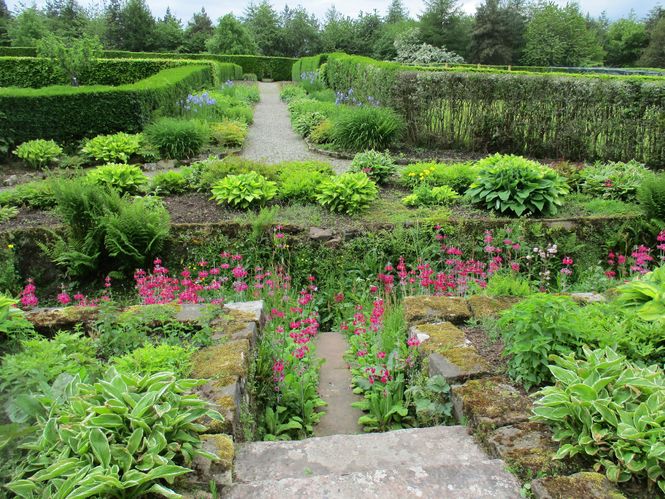 Geilston Garden
Main Road, Cardross
G82 5HD
The National Trust for Scotland
Sunday 7 June, 1pm - 5pm (2020)
2846
T:
01389 849187
E:
geilstongarden@nts.org.uk
Geilston Garden has many attractive features including the walled garden with herbaceous border providing summer colour, tranquil woodland walks and a large working kitchen garden. This is the ideal season for viewing the Siberian iris in flower along the Geilston Burn and the Japanese azaleas. 
Directions: On the A814, one mile from Cardross towards Helensburgh. 
Admission: details can be found on the garden's website
Charities: The National Trust for Scotland: Geilston Garden 60%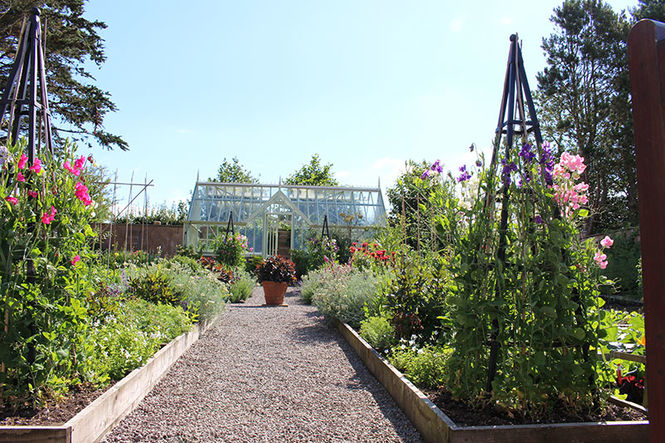 Seabank
The Merse, Rockcliffe
DG5 4QH
Julian and Theodora Stanning
Sunday 7 June, 2pm - 5pm (2020)
2c6
T:
01556 630244
This one-and-a-half-acre garden extends to the high water mark with views across a small wildflower meadow to the Urr Estuary, Rough Island and beyond. Mixed shrub and herbaceous borders surround the house and there is a new walled garden with fruit, vegetables and flowers. A plantswoman's garden with a range of interesting and unusual plants. 
Directions: Park in the public car park at Rockcliffe. Walk down the road about 50 yards towards the sea and turn left along The Merse, a private road. Seabank is the sixth house on the left. 
Admission: £4.00, children free
Charities: Marie Curie: DG5 Fundraising Group 60%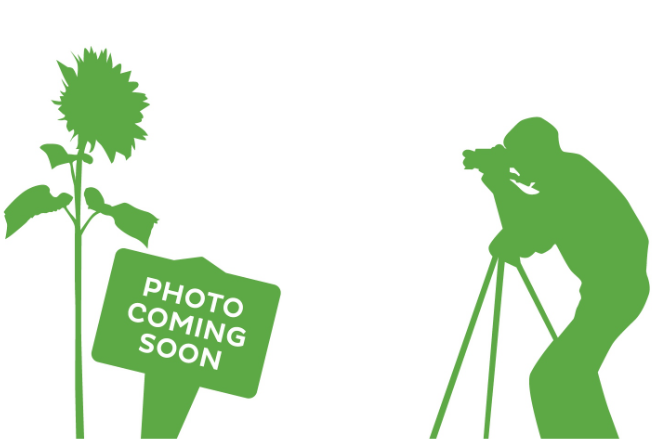 Stenton Village
Stenton, Dunbar
EH42 1TE
Gardeners of Stenton Village
Sunday 7 June, 2pm - 5:30pm (2020)
269
Stenton (Stane Toon) with its ancient cottages of purple-hued sandstone and pantiled roofs has been awarded
Outstanding Conservation
status. There is a thriving Horticultural Society and the gardens, large and small, are of extraordinary variety and interest. A couple of examples include:
Ruchlaw Walled Garden
(NEW) is an impressive 17th-century laird's house built by Archibald Sydserff. Of interest is the handsome walled garden situated to the south of the property. It has a south-facing aspect and a combination of well-maintained rubble walls and a thick holly hedge creating a monastic ambience. The most eye-catching element is the path that runs north to south through the centre of the garden. This forms an avenue that passes between venerable and substantial pleached fruit trees. The visitors' eye is drawn on past parallel herbaceous borders which the current owner has restored and enhanced. The garden is in its prime between May and June when the tulips, alliums and catmint form a riot of colour and are arranged to a great effect. Within the garden are two sundials; one of particular historic note with its octagonal shaft.
Tron House
(NEW) has a small walled garden divided into separate areas by low stone dykes. The garden has been planted intensively to provide interest and colour throughout the year. There are several large shrubs giving structure and lots of spring bulbs and hellebores, followed by rhododendrons and azaleas before roses and perennials take over. In the autumn, several shades of hesperantha, Michaelmas daisies and fuchsias keep the interest going.
Directions: Follow signs from the A199/A1. There is a local bus that runs twice daily from Dunbar, information on www.eveinfo.co.uk.
Admission: £6.00, children free
Charities: St Columbas Hospice 60%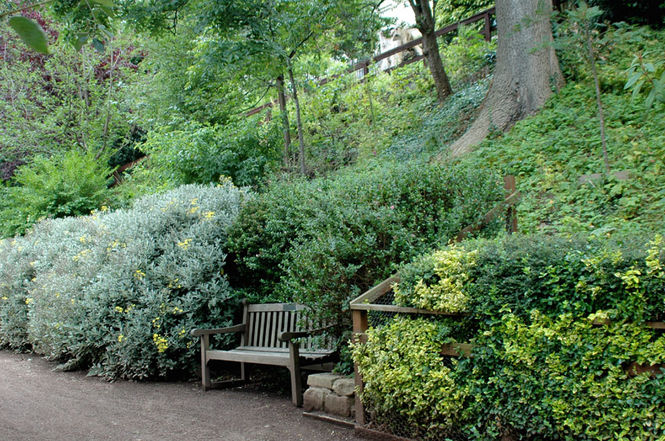 Dean Gardens
Edinburgh
EH4 1QE
Dean Gardens Management Committee
Sunday 7 June, 2pm - 5pm (2020)
467
Nine acres of semi-woodland garden with spring bulbs on the steep banks of the Water of Leith in central Edinburgh. Founded in the 1860s by local residents, the Dean Gardens contain part of the great structure of the Dean Bridge, a Thomas Telford masterpiece of 1835. Lawns, paths, trees, and shrubs with lovely views to the weir in the Dean Village and to the St Bernard's Well. There is also a children's play area. 
Directions: Entrance at Ann Street or Eton Terrace. 
Admission: £4.00, children free
Charities: All proceeds to SGS Beneficiaries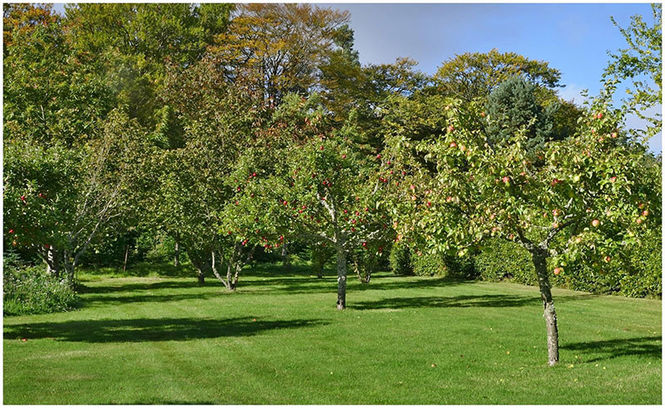 West Leas
Bonchester Bridge
TD9 8TD
Mr and Mrs Robert Laidlaw
Sunday 7 June, 2pm - 5pm (2020)
2c67
T:
01450 860711
E:
ann@johnlaidlawandson.co.uk
The visitor to West Leas can share in the exciting and dramatic project on a grand scale still in the making. At its core is a passion for plants allied to a love and understanding of the land in which they are set. Collections of perennials and shrubs, many in temporary holding quarters, lighten up the landscape to magical effect. New lily pond and woodland planting added in 2019.  
Directions: Signposted off the Jedburgh/Bonchester Bridge Road. 
Admission: £4.00, children free
Charities: Macmillan Cancer Support: Borders Appeal 60%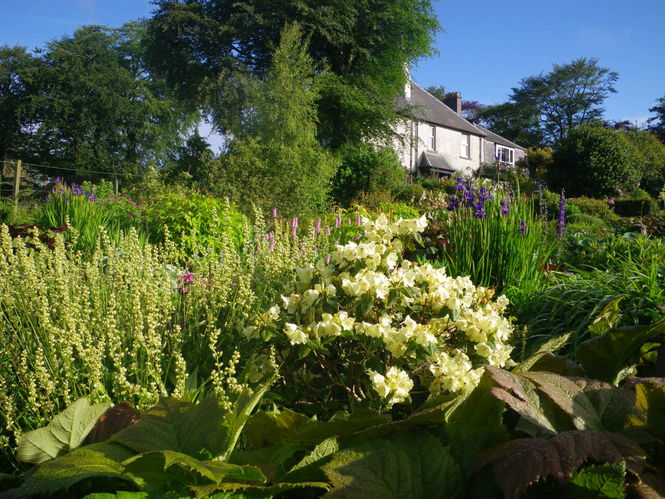 Glensaugh
Glensaugh Lodge, Fettercairn, Laurencekirk
AB30 1HB
Donald and Sue Barrie
Sunday 7 June, 2pm - 5pm (2020)
279
Donald and Sue Barrie have been restoring the garden at Glensaugh Lodge for 15 years bringing more of it back to life each year. While the garden is a work in progress it now contains a mixture of trees, shrubs and rhododendrons and paeonies. Yew hedges and well placed natural stone provide structure in the lower garden where a productive kitchen garden and polytunnel exist alongside informal borders and a sunken pond.
Directions: Three miles north of Fettercairn. Turn right off the B974 at Clatterin Brig and follow minor road signed Drumtochty for half a mile, then turn right into Glensaugh Farm. Follow drive from the steading into Glensaugh Lodge.
Admission: £4.00, children free
Charities: Kincardine And Deeside Befriending 60%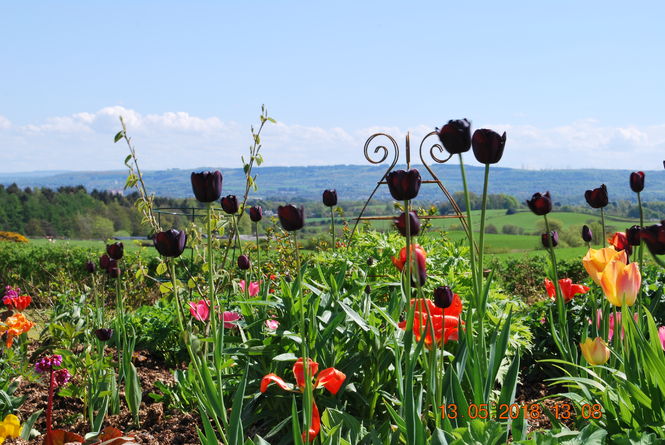 Wraes
Corseliehill Road, nr Houston
PA6 7HU
Tim and Jo Mack
Sunday 7 June, 2pm - 5pm (2020)
2c87
Tranquil seven-acre garden developed since 2012, with far reaching rural views. Only surviving historic 1860 wood planted by Lady Anne Spiers of Houston House for the Wraes, currently undergoing renovation with extensive new tree planting. Formal garden with raised herbaceous borders, woodland walk with 100 different rhododendron species and hybrids. Pond, burnside and cliffside walks, peaceful woodland walk with plentiful seating areas to relax and enjoy the views and tranquility. Croquet lawn. A great space for children to run and explore (under supervision). NEW FOR 2020 - apple and pear orchard and wildflower meadow.
Directions: From Houston follow Barochan Road towards Langbank B789 for about a mile, turn left down Corseliehill Road. From Kilmacolm leave the village on Houston Road, past the golf course, turn left down Corseliehill Road for about a mile. Follow the yellow SGS signs. 
Admission: £4.00, children free
Charities: Breast Cancer Care 60%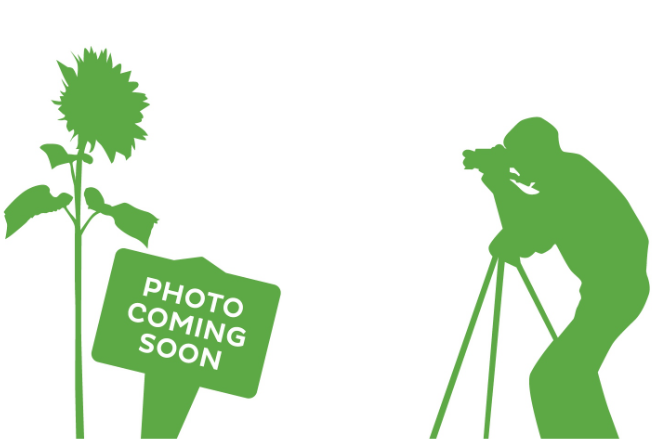 Glenae
Amisfield
DG1 3NZ
Victoria and Charlie Rotheroe
Sunday 7 June, 2pm - 5pm (2020)
257
E:
tottsrotheroe@gmail.com
A beautiful, well-established walled garden, well-stocked with interesting plants. There are four small lawns surrounded by colourful herbaceous borders, a woodland garden and a lovely new sunken garden with a water feature.
Directions: One and-a-half miles north of Amisfield on the A701. Turn left to Duncow and Auldgirth and one mile on right.
Admission: £5.00, children free
Charities: The Sally Grant Care Trust 60%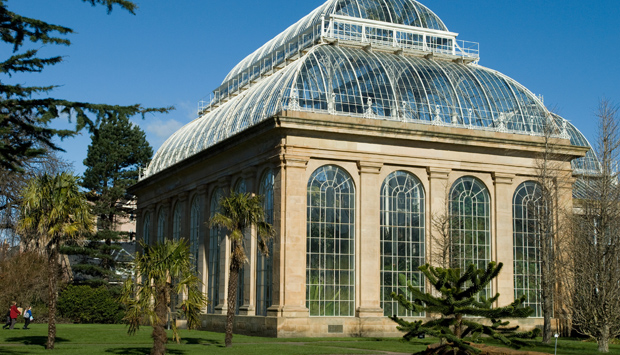 The Glasshouses at the Royal Botanic Garden Edinburgh
20A Inverleith Row, Edinburgh
EH3 5LR
Royal Botanic Garden Edinburgh
Sunday 7 June, 2pm - 5pm (2020)
45
T:
0131 248 2909
The Royal Botanic Garden Edinburgh celebrates its 350th anniversary in 2020. For more information, visit www.rbge.org.uk/350. The Glasshouses with their ten climatic zones are a delight all year round. The Orchids and Cycads House brings together primitive cycads which dominated the land flora some 65 million years ago, and a diverse range of orchids, the most sophisticated plants in the world. In summer, giant water lilies, Victoria amazonica, are the star attraction in the Tropical Aquatic House. Plants with vibrant flowers and fascinating foliage thrive in the Rainforest Riches House and the complex ecosystems of life in the world's deserts are explored in the Arid Lands House. A large collection of gingers, Zingiberaceae, one of the largest collections of vireya rhododendrons in the world and a case housing carnivorous plants are among other attractions. 
Directions: Located off the A902, one mile north of the city centre. Entrances at Inverleith Row and Arboretum Place. Lothian Buses 8, 23 and 27 stop close to the East Gate entrance on Inverleith Row. The Majestic Tour Bus stops at Arboretum Place. 
Admission: details can be found on the garden's website
Charities: Donation to SGS Beneficiaries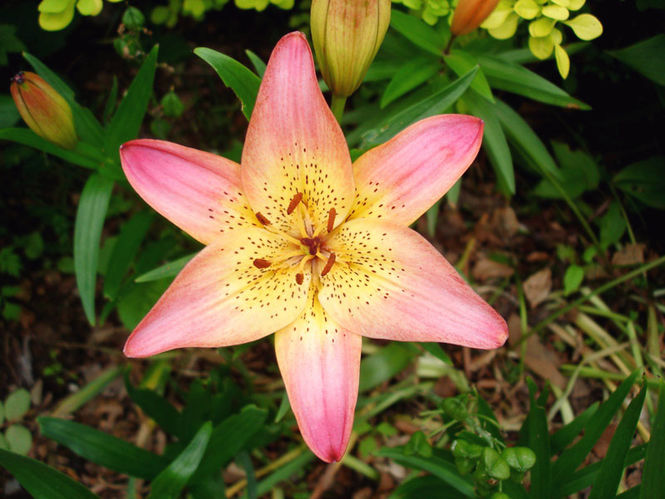 Field House
Belladrum, Beauly
IV4 7BA
Mr and Mrs D Paterson
Sunday 7 June, 2pm - 4:30pm (2020)
2c6
An informal country garden in a one-acre site with mixed borders, ponds and some unusual plants - a plantsman's garden. Featured on the The Beechgrove Garden.
Directions: Four miles from Beauly on the A833 Beauly to Drumnadrochit road, then follow signs to Belladrum.
Admission: £4.00, children free
Charities: Highland Disability Sport: Swim Team 60%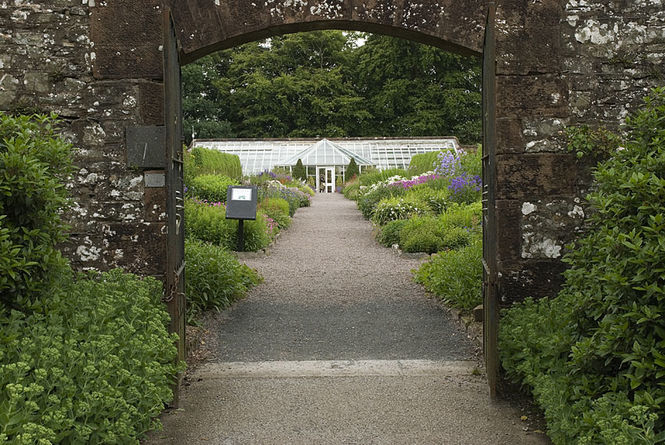 Threave Garden
Castle Douglas
DG7 1RX
The National Trust for Scotland
Friday/Saturday/Sunday, 12/13/14 June, 10am - 5pm (2020)
3c5ed
T:
01556 502 575
E:
rapolley@nts.org.uk
Threave Gardening Show 2020 will mark 60 years since the foundation of Threave's School of Heritage Gardening. The three day event will offer the opportunity to gain advice and ideas from people who have innovated, transformed, and developed these outstanding gardens. Exhibitors will be arranged throughout the main paths across the garden, displaying new plants, sculptures, tools and services from landscape design to garden maintenance. There will be talks and daily demonstrations from the School of Heritage Gardening on key horticultural skills and many opportunities to take tours of the garden and glasshouses. Threave House will be opening its doors to another flower 'extravaganza' which visitors can wonder at and admire. Food and drink will be supplied by Threave's catering team, with new venues throughout the garden. Don't miss out on Scotland's newest and most exciting garden festival.
Champion Trees:
Acer platanoides
'Princeton Gold';
Carpinus caroliniana; X Cuprocyparis leylandii
'Picturesque' and a further 25 Scottish Champion Trees
Directions: Off the A75, one mile west of Castle Douglas.
Admission: £5.00, children free
Charities: The National Trust for Scotland: School of Heritage Gardening 60%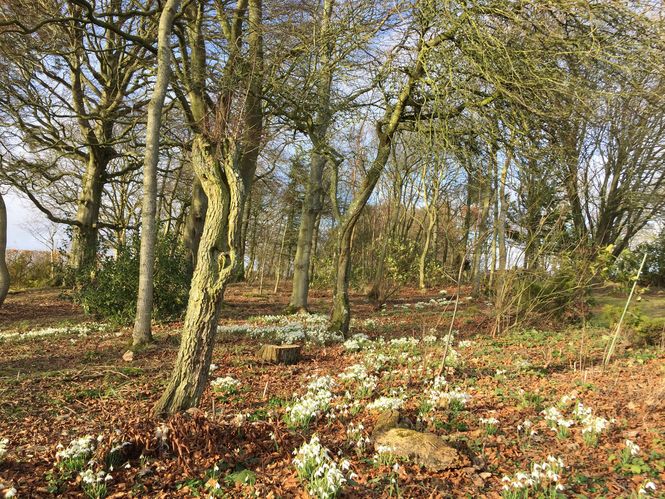 Prieston House
Melrose
TD6 9HQ
Jilly Bhamra
Friday 12 June, 2pm - 5pm (2020)
169
T:
07903 560818
E:
jilly.bhamra@hotmail.co.uk
A delightful three-and-a-half-acre garden designed around a Georgian farmhouse dating from 1720. It has a woodland area with many interesting trees and a small pond. The terraced lawns are enhanced by several secluded seating areas surrounded by yew hedges and mature shrubs including many rhododendrons and azaleas. The walls of the house are covered by old roses, clematis and wisteria and a side gate leads to a paddock and views across open countryside to the Eildon Hills and Cheviots.
Directions: Off the A699 Selkirk to St. Boswells road, signposted.
Admission: £4.00, children free
Charities: Borders Childrens Charity 60%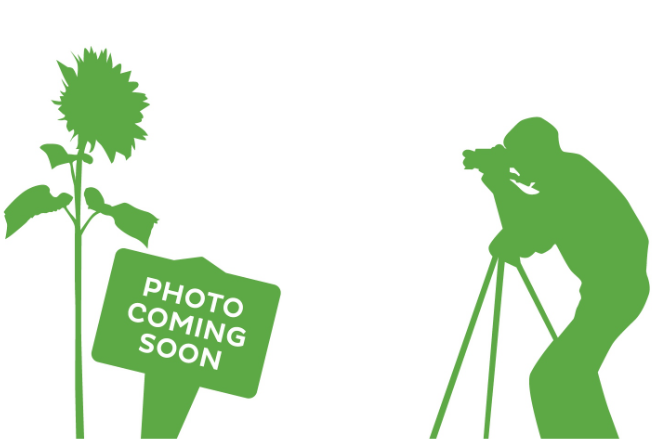 Dirleton Village
Dirleton
EH39 5EH
The Gardeners of Dirleton and Historic Scotland
Saturday/Sunday, 13/14 June, 2pm - 5:30pm (2020)
2467
Dirleton is widely recognised as one of Scotland's prettiest conservation villages. Its traditional houses are clustered around the extensive village green, medieval castle dating from the 13th century, and a 400-year-old parish church. Expect the village to be a blaze of colour on the opening weekend, when some 18 of its gardens will be open to the public for charity. These are scattered throughout the village, each within a short walking distance of the village green, where ample free parking is available. The gardens can all be visited on a single ticket. They are very different in size and style and you will find that their owners love to share their knowledge and answer questions. Compact gardens around the village centre contrast with larger ones on Chapelhill, which provide extensive views south over the surrounding countryside. Your ticket will also admit you to the castle gardens. These contain an impressive formal parterre and a herbaceous border extending to over 200 yards in length, claimed to be one of the longest such borders in the world.
Directions: By car - two miles west of North Berwick off the A198. By public transport — East Coast buses X5 and 124 from Edinburgh.
Admission: £6.00, children free
Charities: RNLI 40% & Dirleton Village Association 20%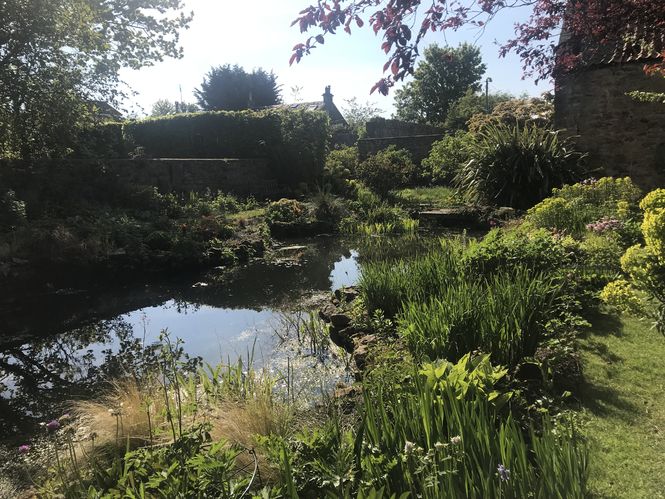 89 Ravenscroft Street
Edinburgh
EH17 8QS
Andrew and Alex Gray Muir
Saturday 13 June & Saturday 20 June, 2pm - 5pm (2020)
c46
A large walled garden, full of surprises, in the old mining village of Gilmerton. Planting includes mature trees, roses and herbaceous borders. There is also a potager. Andrew and Alex Gray Muir have been there for over 50 years but say the garden is still a work in progress. There are plenty of seats so bring a thermos and sit and enjoy the garden. 
Directions: Buses 29 and 3 come to the end of the street - look out for Tanz on the left and get off at the next stop. It is a nine-minute walk up Ravenscroft Street. Buses 7 and 11 come to Hyvots Bank. A short walk up Ravenscroft Place will bring you to Ravenscroft Street, where you turn right up a short stretch of unmetalled road. If you come by car, park on the public road and walk up the last 50 yards. If necessary, passengers can be dropped off in the yard in front of the house. 
Admission: £4.00, children free
Charities: Scottish Association For Mental Health 60%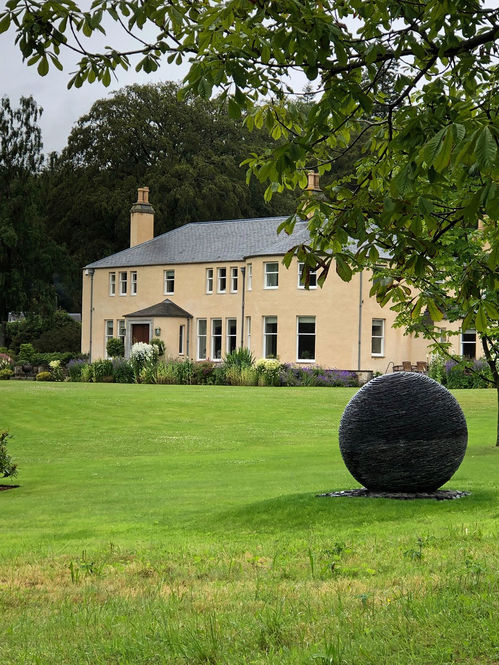 Altries
Maryculter, Aberdeenshire
AB12 5GD
Mr and Mrs Melfort Campbell
Saturday 13 June, 2pm - 5pm (2020)
269
The Altries garden has been redesigned to give a feeling of space and let in the light. The house itself is surrounded by a terraced area, borders and lawns. There is an exceptional view looking west up the River Dee, a woodland walk, a slate sphere sculpture using the original slates of the house following the refurbishment, a striking ten-foot wall making use of the downtakings of the house, a small new greenhouse with rose arbour path and further use of granite, and the original walled garden which has vegetables, fruit, and a picking garden. Each area of the garden has its own feeling of being a separate destination. Beautiful mature beech trees surround the area, giving a great sense of privacy.
Directions: From Bridge of Dee, follow the South Deeside road, B9077. Half a mile after Maryculter House Hotel, turn left at yellow SGS sign, and follow signs to car park. For SatNav follow AB12 5GJ.
Admission: £4.00, children free
Charities: Newton Dee 60%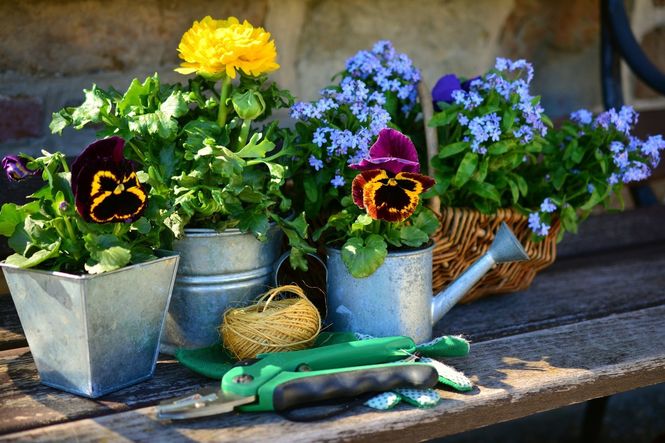 Argyll Plant Sale
Kilmore Village Hall, near Oban
PA34 4XT
The Argyll Gardeners and SGS Organisers
Saturday 13 June, 2pm - 5:30pm (2020)
2c59
E:
dalaneas@live.com
Charity plant sale of locally grown and donated perennials, shrubs and more. A great chance to buy plants suited to the Argyll climate. Bring your own box.
Directions: Ten minutes south of Oban. In Kilmore on the A816, turn off on the Musdale Road, then immediately left for the hall.
Admission: by donation
Charities: Mary's Meals 30% & Hope 30%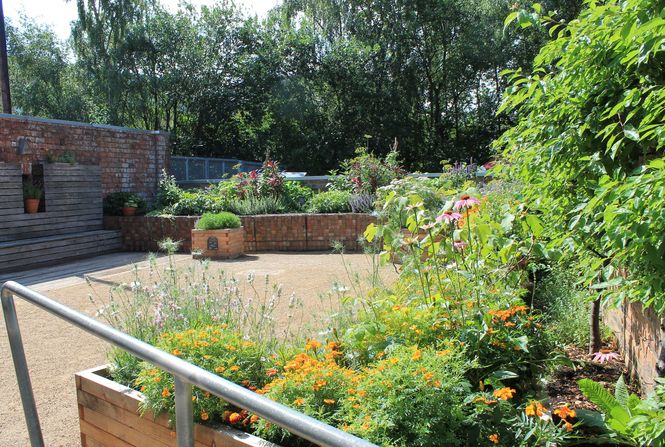 The Hidden Gardens
25 Albert Drive, Glasgow
G41 2PE
The Hidden Gardens Trust
Sunday 14 June, 1pm - 4pm (2020)
1c846
T:
0141 433 2722
E:
info@thehiddengardens.org.uk
The Hidden Gardens has been designed to reflect the legacy of this historic site as well as the ever-changing character and needs of the local area. The north to south borders echo the layout of the site when it was a tree nursery in the 1800s, whilst the retained tramlines and the chimney reflect its industrial past. A number of artworks are integrated into the overall design, for example the Xylotheque, a library of wooden books detailing native Scottish trees. The Hidden Gardens is an independent charity offering learning and social activities and opportunities for the whole community to participate in its development. It is a calm, green space where you can relax away from the busy city streets, take a walk around the formal lawn, brush past the aromatic herb border, admire the white wall border with its herbaceous plantings and espalier fruit trees, stroll through the wildlife area, connect with nature in the woodland glade and enjoy the naturalistic planting of the grassy meadow.
Directions: Free street parking on Albert Drive is available if coming by car. The Hidden Gardens are very accessible by public transport; the 3, 4, 5, 6, 7, 38, 57 and 59 buses take you within walking distance; enter either through Tramway or from Pollokshaws Road. Trains to Pollokshields East station are every 15 minutes from Glasgow Central Station. At the top of the stairs at Pollokshields East station turn right and enter the Hidden Gardens through Tramway.
Admission: £6.50, children free
Charities: The Hidden Gardens Trust: Glasgow 60%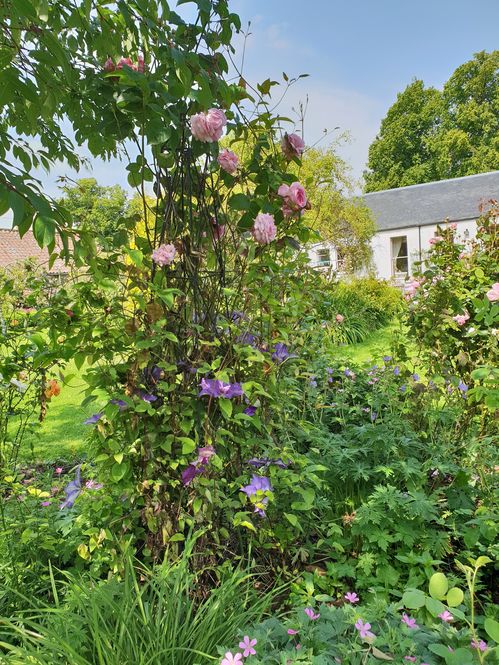 Blebo House and Blebo Stables
Cupar
KY15 5TZ
Mary-Frances Morris (House) and Jenny & Sal March (Stables)
Sunday 14 June, 1pm - 5pm (2020)
2469
T:
07955 275296
Blebo House sits in a beautiful formal garden surrounded by ancient yew hedges and walls covered with espaliered plum trees. Formal mixed beds of herbaceous plants and roses overlook parkland and Fife countryside. Many huge specimen trees including a statuesque Cedar of Lebanon. Beautiful summer house and a one-hole golf course. The house is surrounded by acres of flower-filled woodland which you are free to explore.Blebo Stables is to the south of Blebo House. This charming organic garden, in the original walled garden of the big house, is a cornucopia of delights with mature fruit trees, borders brimming over with flowers, heavily scented roses and an ornamental pond. The garden is shared by pygmy goats, hens, ducks and turkeys! There is also a very productive 'no-dig' vegetable garden and a Victorian glasshouse sporting figs, peaches and grapes.
Directions: Five miles west of St Andrews off the B939 between Pitscottie and Strathkinness. Bus from St Andrews or Cupar.
Admission: £5.00, children free
Charities: Dogs Trust 30% & Alzheimer Scotland 30%
Bridge of Earn Village
Dunbarney Church Hall, Manse Road, Bridge of Earn
PH2 9DY
The Gardeners of Bridge of Earn
Sunday 14 June, 1pm - 5pm (2020)
2469
6 Balmanno Park
(NEW) PH2 9RJ (Ian and Val Davidson): This garden is an unexpected hidden gem where flowers, fruit and vegetables are cleverly blended together. Some planters and homemade wooden barrows full of plants provide plenty of summer colour.
Craigievairn
Heughfield Road, PH2 9BG (George Watson): This small garden is well-stocked with fruit trees, shrubs, roses, perennials and annuals and an established vegetable plot. It is a haven for wildlife with a beaver run to the burn in the wild section of the garden.
Earnbank
(NEW) Back Street, PH2 9XA (Mr and Mrs McGrath): Earnbank is a complex of retirement housing. The communal grounds and gardens back onto the River Earn with views to Moncrieffe Hill. Terraces are planted up with flowers, shrubs and some vegetables. There is a grove of manicured laurel under-planted with bulbs and seeds, many mature trees and a number of dwarf apple trees. A scenic mural fence hides a range of garden equipment. The grounds are a haven for wildlife including squirrels, many birds, kingfishers, swans and beavers.
Fehmarn
(NEW) PH2 9AH (Mr and Mrs Gimblett): A big 'small garden' with woodland, water, rocks and a cottage garden to the front. Shady and very sunny borders with more trees and lawn to the back. Tucked away in a corner, a tiny but productive fruit and vegetable garden. All looked after and loved by two 'oldies', passionate chief gardener, Margaret, and her husband, Iain, the head groundsman.
Heughfield House Walled Garden
Heughfield House, Heughfield Road, PH2 9BH (Ian Cuthbert Imrie): This garden is like a painting, contrast, colour, light, dark, composition, perspective, all come into play. Deliberately designed for birds and wildlife this beautiful garden is full of clipped box in a formal garden at the front with unusual shrubs and shade loving plants in the main garden. The gardens surround a pagoda-style summer house. The house is one of the oldest in the village and has a thatched roof.
Directions: From the north and south, take the exit on the M90 for Bridge of Earn and follow the road into the village. Go straight ahead at the mini-roundabout and through the village. Pass Dunbarney Primary School on your left and then turn left into Manse Road. The church and church hall are on your right towards the end of Manse Road with parking available past the church on your right-hand side.
Admission: £5.00, children free
Charities: Dunbarney and Forgandenny Parish Church 60%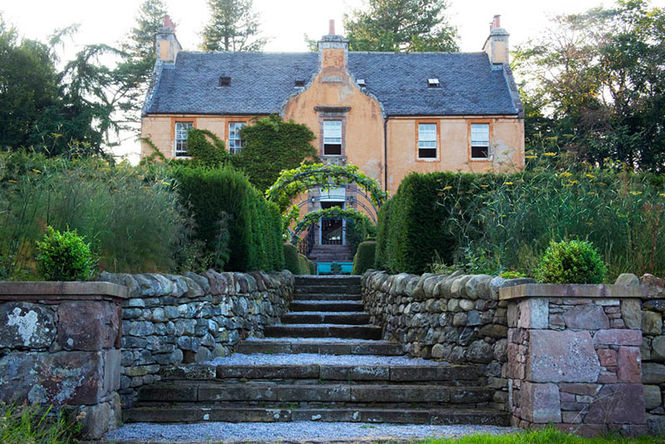 Old Allangrange
Munlochy
IV8 8NZ
J J Gladwin
Sunday 14 June, 1pm - 5pm (2020)
26e
T:
01463 811304
E:
office@blackislebeegardendesign.com
The garden surrounds an 18th-century orange lime-washed house. There is a formalish parterre in front of the house with loose planting in the individual beds, a terrace garden, lime pom pom bed planted with roses, herb garden, mound, orchard, all linked with various styles of hedges - pleached lime, yew, beech, box, holly, mixed and more recently, we have started to remove perimeter wire fences and replace with log hedges and brash bunds. The hedges are treated with different degrees of formality. There is a five-acre organic vegetable garden with two large Keder greenhouses. We have a keen interest in gardening for all wildlife with a particular focus on planting for invertebrates. No chemicals have been used since arrival in 1995. The development and improvement of the garden is on-going.
Champion Trees: Yew and sweet chestnut
Directions: From Inverness head four miles north on the A9, and follow the directions for Black Isle Brewery. Park up at the Brewery and walk down to the garden. Directions will be given in the shop.
Admission: £7.50, children free
Charities: Black Isle Bee Gardens 60%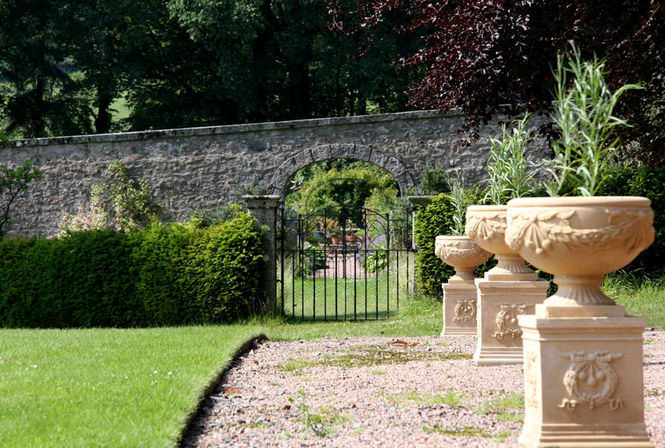 Kincardine Castle
Kincardine O'Neil
AB34 5AE
Mr and Mrs Andrew Bradford
Sunday 14 June, 1:30pm - 5pm (2020)
2c8467
A superb series of gardens around a Victorian castle with great views across Deeside. Walled garden with a world-class laburnum walk, a mixture of herbaceous and shrub borders, vegetables and fruit trees. Extensive lawns, wildflower meadows and a thought-provoking Planetary Garden. A woodland garden with 120 varieties of rhododendrons and azaleas, many of recent planting, set amongst mature trees. Sculpture by Lyman Whittaker of Utah. A great day out. 
Directions: Kincardine O'Neil on the A93. Gates and lodge are opposite the village school. 
Admission: £5.00, children free
Charities: Children 1st 30% & Christ Church, Kincardine O'neil 30%