Images On / Off
Description On / Off
Total of 25 openings.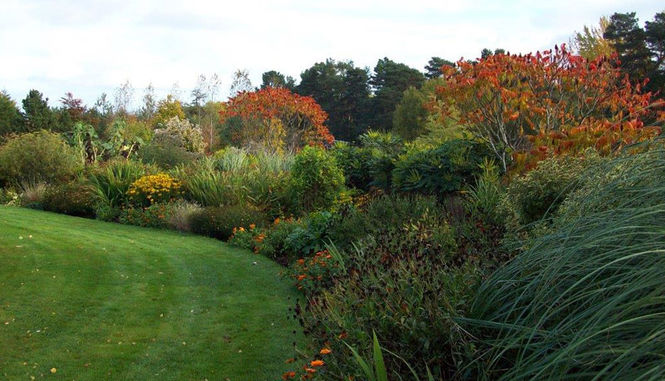 Oldtown of Leys Garden
Inverness
IV2 6AE
David and Anne Sutherland
1 April - 31 October (not Thursdays & Fridays) & 1 November - 31 December, dawn - dusk (2021)
467
T:
01463 238238
E:
ams@oldtownofleys.com
Large garden established in 2003 on the outskirts of Inverness and overlooking the town. Herbaceous beds with lovely rhododendron and azalea displays in spring. There are specimen trees, three ponds surrounded by waterside planting and a small woodland area. A new rockery area was created in 2015 and is still developing.
Directions: Turn off southern distributor road (B8082) at Leys roundabout towards Inverarnie (B861). At the T-junction turn right. After 50 yards turn right into Oldtown of Leys.
Admission: by donation
Charities: Donation to SGS Beneficiaries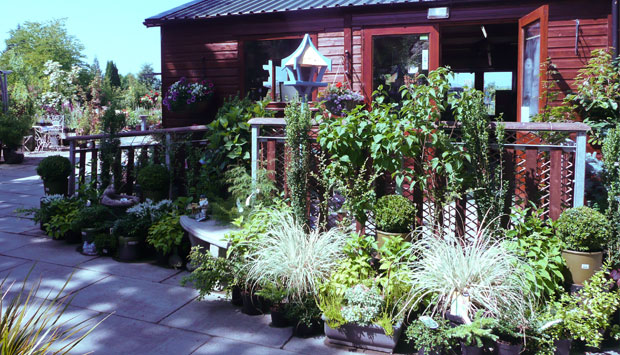 Highland Liliums
10 Loaneckheim, Kiltarlity
IV4 7JQ
Neil and Frances Macritchie
1 April - 31 December, 9am - 5pm (2021)
57
T:
01463 741365
E:
accounts@highlandliliums.co.uk
Highland Liliums is a working retail nursery with spectacular views over the Beauly valley and Strathfarrar hills. A wide selection of home-grown plants available including alpines, ferns, grasses, herbaceous, herbs, liliums, primulas and shrubs.
Directions: Signposted from Kiltarlity village, which is just off the Beauly to Drumnadrochit road (A833), approximately 12 miles from Inverness.
Admission: by donation
Charities: Donation to SGS Beneficiaries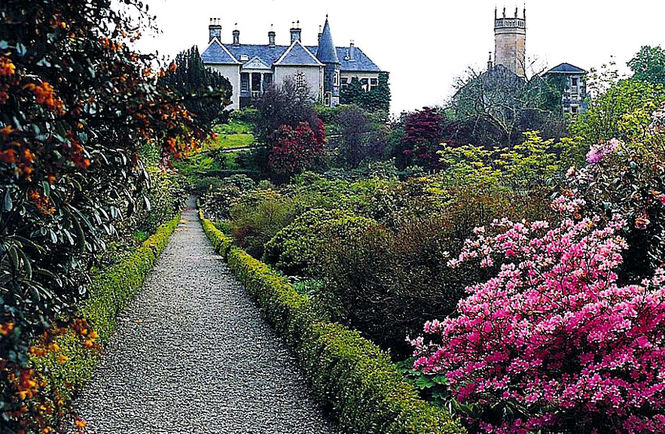 Ardmaddy Castle
by Oban
PA34 4QY
Mr and Mrs Archie Struthers
1 April - 31 December, 9am - dusk (2021)
c57
T:
01852 300353
E:
minette@ardmaddy.com
The gardens lie in a most spectacular setting in the centre of a horseshoe valley sheltered by mixed mature woodlands and the elevated castle standing on a volcanic mound to seaward. The walled garden is full of magnificent rhododendrons, a collection of rare and unusual shrubs and plants, the Clock Garden with its cutting flowers, the Crevice Garden, fruit and vegetables grown with labour saving formality, all within dwarf box hedging. Beyond, a woodland walk, with its 60-foot Hydrangea petiolaris, leads to the Water Garden which in spring has a mantle of bluebells and daffodils and in early summer a riot of Primula candelabra, irises, rodgersias and other damp-loving plants and grasses. There is also lovely autumn colour. This is a plantsman's garden for all seasons.
Directions: Take the A816 south of Oban for eight miles. Turn right onto the B844 to Seil Island/Easdale. Four miles on, turn left on to Ardmaddy Road (signposted) for a further two miles.
Admission: £5.00, children free
Charities: Donation to SGS Beneficiaries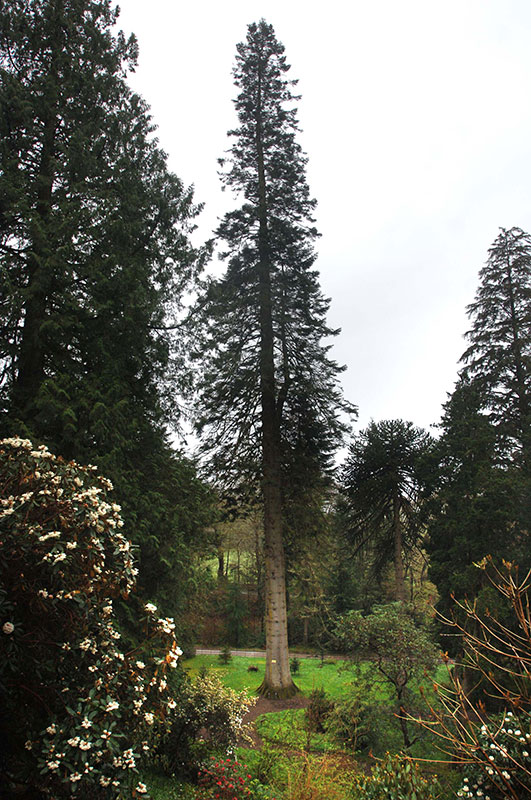 Ardkinglas Woodland Garden
Cairndow
PA26 8BG
Ardkinglas Estate
1 April - 31 December, dawn - dusk (2021)
6ed7
T:
01499 600261
In a peaceful setting overlooking Loch Fyne, the garden contains one of the finest collections of rhododendrons and conifers in Britain. This includes the mightiest conifer in Europe — a silver fir, as well as many other Champion Trees. There is a gazebo with a unique scriptorium based around a collection of literary quotes. The garden has a Fairy Trail and a Gruffalo Trail; come and find him! It is a
VisitScotland
3-star garden.
Champion Trees: The mightiest conifer in Europe and others
Directions: Entrance through Cairndow village off the A83 Loch Lomond/Inveraray road.
Admission: £5.00, children free
Charities: Donation to SGS Beneficiaries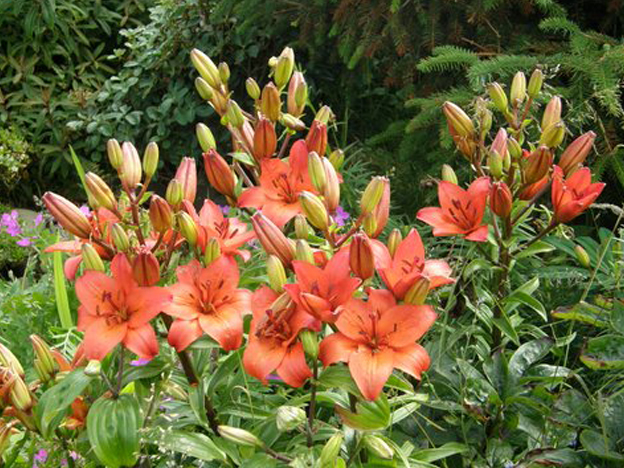 Norby
Burnside, Sandness, SHETLAND
ZE2 9PL
Mrs Gundel Grolimund
1 April - 31 December, dawn - dusk (2021)
4
T:
01595 870246
E:
gundel.g5@btinternet.com
A small but perfectly formed garden and a prime example of what can be achieved in a very exposed situation. Blue painted wooden pallets provide internal wind breaks and form a background for shrubs, climbers and herbaceous plants, while willows provide a perfect wildlife habitat. There are treasured plants such as Chionochloa rubra, pieris, Chinese tree peonies, a selection of old-fashioned shrub roses, lilies, hellebores and grasses from New Zealand. There is also a lovely selection of interesting art and textiles in the house.
Directions: Head north on the A970 from Lerwick then west on the A971 at Tingwall. At Sandness, follow the road to Norby, turn right at the Methodist Church, Burnside is at the end of the road. Bus 10 Sandness - Walls. 
Admission: £3.00, children free
Charities: Survival International 60%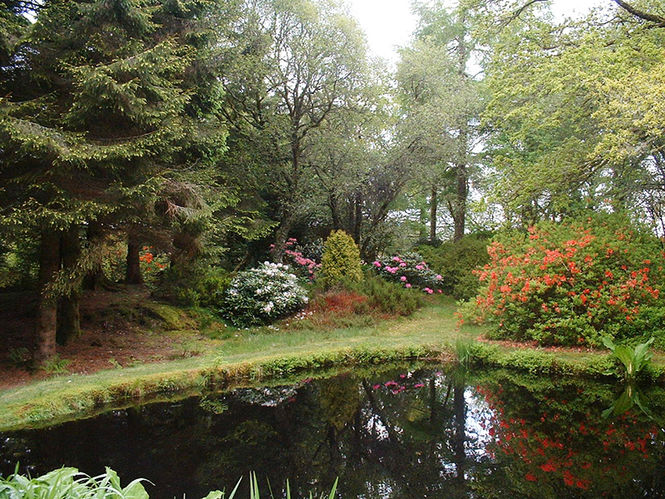 Barguillean's 'Angus Garden'
Taynuilt
PA35 1HY
The Josephine Marshall Trust
1 April - 31 December, 9am - dusk (2021)
7
T:
01866 822333
E:
info@barguillean.co.uk
Nine-acre woodland garden around an 11-acre loch set in the Glen Lonan Hills. Spring-flowering shrubs and bulbs, extensive collection of rhododendron hybrids, deciduous azaleas, conifers and unusual trees. The garden contains a large collection of North American rhododendron hybrids from famous contemporary plant breeders. Some paths can be steep. Three marked walks from 30 minutes to one-and-a-half hours.
Directions: Three miles south off the A85 Glasgow/Oban road at Taynuilt, road marked Glen Lonan, three miles up a single track road, turn right at the sign.
Admission: £5.00, children free
Charities: Donation to SGS Beneficiaries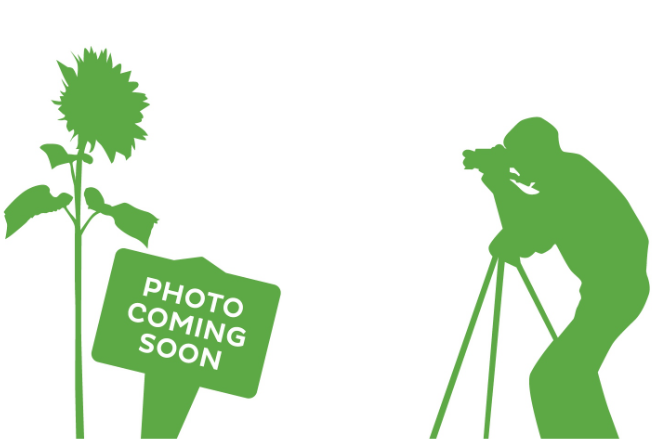 Dalrymple Community Garden
Barbieston Road, Dalrymple
KA6 6DY
Dalrymple Community Landscape Project
1 April - 31 December, dawn - dusk (2021)
4679
Opened in September 2019, the garden, situated opposite the shops in Barbieston Road, is run by a dedicated team of volunteers; part of the Dalrymple, Skeldon and Hollybush Project. A large central lawn is surrounded by extensive areas of original meadow turf and already we have seen the appearance of wildflowers, with a concomitant increase in insect diversity, and the appearance of butterflies associated with wild grasses. Damselflies and amphibians have begun to visit the two ponds. We have planted several thousand spring bulbs including snake's head fritillaries and camassias and as the new year progresses we will be adding willows and other native shrubs to provide a richer habitat.
Directions: From the north take the A77 Ayr to Stranraer. At the A713 junction take the left and follow the road past the hospital to the B742 junction, turn right into the village and park behind the shops in the centre of the village. From south off the A77 take the B7034 and turn right. Bus 52 from Ayr.
Admission: by donation
Charities: Dalrymple, Skeldon and Hollybush Project 60%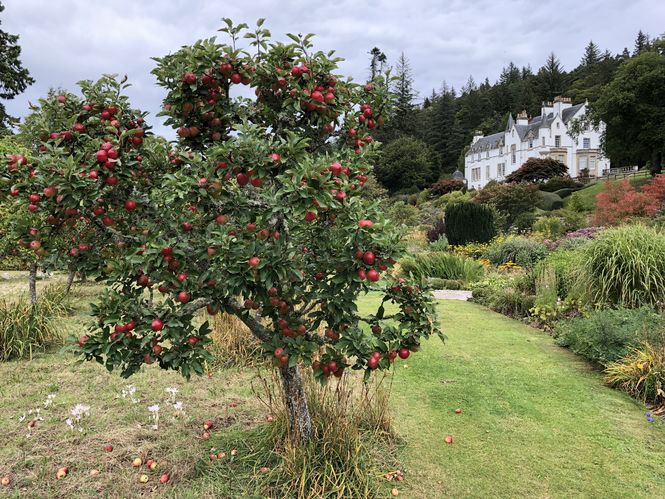 Logie House
Dunphail, Forres
IV36 2QN
Alasdair and Panny Laing
1 April - 31 December, 10am - 5pm (2021)
3c57
E:
panny@logie.co.uk
Originally a formal garden with a large area of vegetable production, Logie House garden has been developed since 1991 with emphasis on trees, shrubs and hardy perennials, giving all-year-round interest. The meandering burn and dry stone walls support the creation of a wide variety of planting habitats from dry sunny banks to damp shady areas. Many of the unusual plants are propagated for sale in the Garden Shop at Logie Steading. Also features woodland and river walks. 
Directions: Six miles south of Forres off the A940. Follow signs to Logie Steading. 
Admission: £2.00, children free
Charities: Donation to SGS Beneficiaries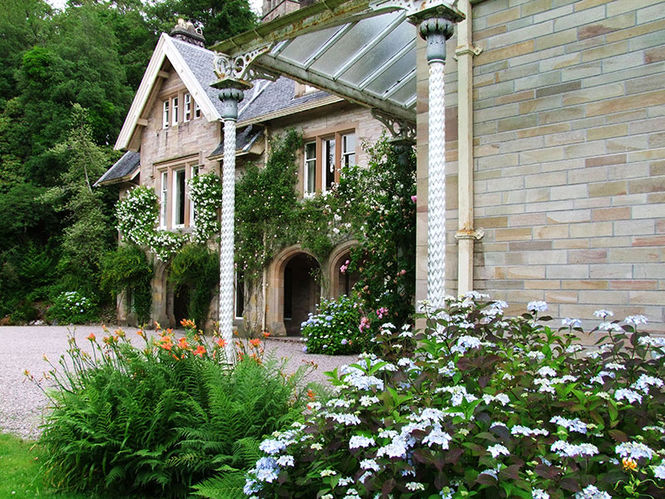 Ardtornish
by Lochaline, Morvern
PA80 5UZ
Mrs John Raven
1 April - 31 December, 10am - 6pm (2021)
867
Ardtornish Estate spreads out around Loch Aline, a huge, wooded, U-shaped bay, a natural haven. Wonderful gardens of interesting mature conifers, rhododendrons, deciduous trees, shrubs and herbaceous, set amid magnificent scenery. Much of the garden is covered by native birch, alongside extensive planting of exotic species, under mature groups of larch, firs and pine, whose strong form and colour complement the pink sandstone towers and gables of Ardtornish House.
Directions: Three miles from Lochaline along the A884.
Admission: £5.00, children free
Charities: Donation to SGS Beneficiaries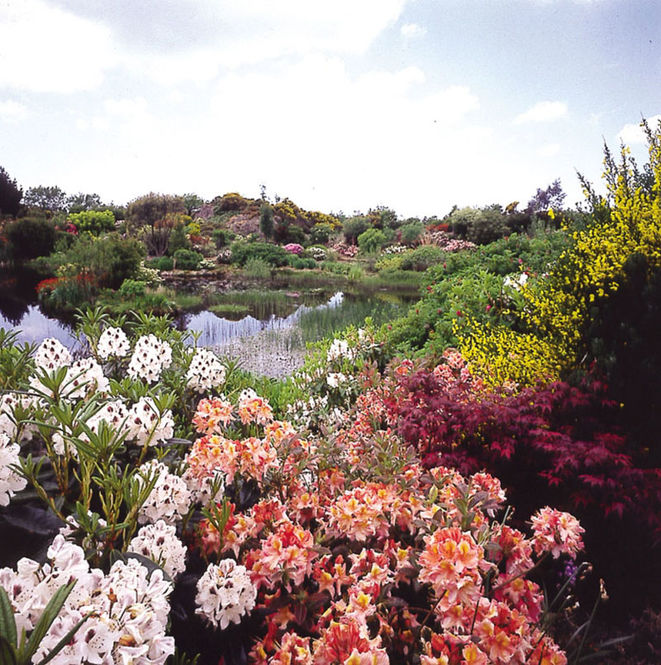 Glenwhan Gardens
Dunragit, by Stranraer
DG9 8PH
Tess Knott
1 April - 31 December, 10am - 5pm (2021)
67
T:
07787 990702
Described as one of the most beautiful gardens in Scotland, Glenwhan Gardens is situated at 300 feet and overlooks Luce Bay and the Mull of Galloway, with clear views to the Isle of Man. Thirty-seven years ago there was wild moorland, but now, following considerable dedication and vision, you can see glorious collections of plants from around the world. There is colour in all seasons and the winding paths, well-placed seats and varied sculptures, set around small lakes, add to the tranquil atmosphere. There is a 17-acre moorland wildflower walk, the chance to see red squirrels and a well-marked Tree Trail.
Directions: Seven miles east of Stranraer, one mile off the A75 at Dunragit (follow brown VisitScotland and yellow SGS arrows).
Admission: details can be found on the garden's website
Charities: Donation to SGS Beneficiaries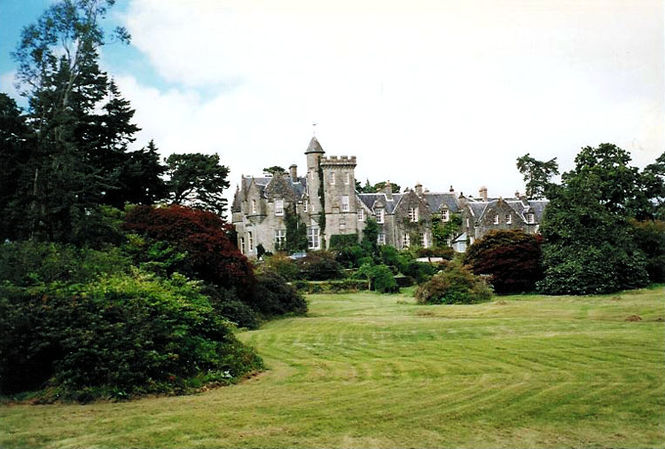 Achnacloich
Connel, Oban
PA37 1PR
Mr T E Nelson
1 April - 31 December (Saturdays only), 10am - 4pm (2021)
6d7
T:
01631 710223
E:
charlie_milne@msn.com
The 20-acre woodland garden, overlooking Loch Etive, has been planted over the last century with a wide range of trees and shrubs from Asia, China, Japan, North America, Chile and New Zealand. Many have grown to considerable size. The light woodland canopy consists of native oaks and a number of magnificent 150-year-old Scots pines and European larch. Amongst these are open glades, carpeted with bluebells and numerous other bulbs. Two ponds and streams are planted with primulas, iris species, lysichitum, and astilbes. The woodland contains innumerable species of rhododendron and azalea, of which the triflorums and yunnanense are outstanding. Amongst these are species of acer, betula, camellia, cercidiphyllum, cornus, crinodendron, drimys, embothrium, enkianthus, eucryphia, hoheria, magnolia, malus, nothofagus, pieris, sorbus, stewartia, telopea and viburnum. Beside the house is a giant Douglas fir from Douglas' original introduction. One of the first Dawyck beeches stands beside the drive. The autumn colour is very fine.
Directions: On the A85 two miles east of Connel. The car park is at the bottom of the drive.
Admission: £5.00, children free
Charities: Macmillan Cancer Support 60%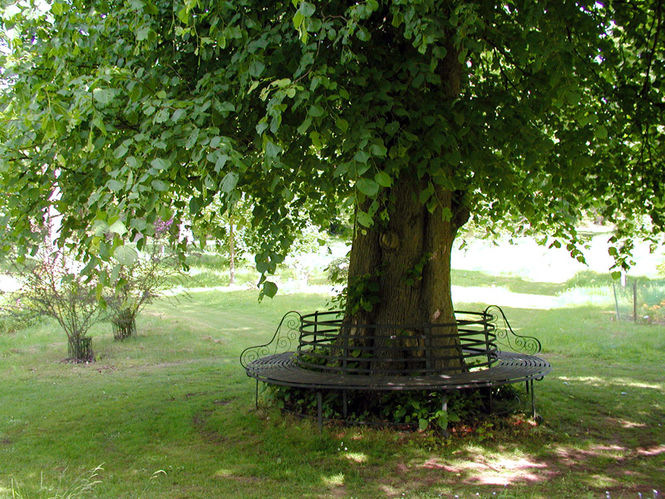 Floors Castle and Gardens
Kelso
TD5 7SF
The Duke of Roxburghe
30 April - 31 December, 10:30am - 5pm (2021)
36d7
T:
01573 223333
The gardens are situated within the grounds of Floors Castle. Meander through to the formal Millennium Parterre and soak up the spectacular visions of colour, texture and the most delicious scents around the four herbaceous borders in one of the finest Victorian kitchen gardens in Scotland. Perennial gardens, fruit cage, Tapestry Garden and glasshouse access. Terrace Cafe, Castle Kitchen Deli shop and play area. Explore the grounds, which offer woodland and riverside walks from Easter to October. 
Directions: Floors Castle can be reached by following the A6089 from Edinburgh; the B6397 from Earlston; or the A698 from Coldstream. Go through Kelso, up Roxburgh Street to the Golden Gates. 
Admission: details can be found on the garden's website
Charities: Donation to SGS Beneficiaries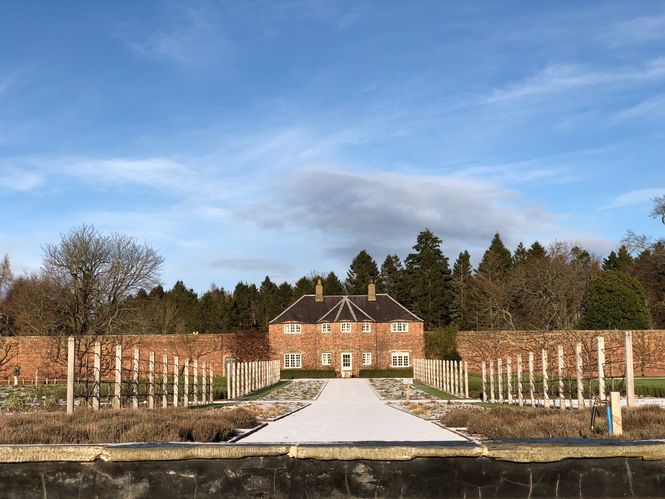 Gordon Castle Walled Garden
Fochabers, Moray
IV32 7PQ
Angus and Zara Gordon Lennox
1 November - 31 December, 10am - 4pm (2021)
5d7
T:
01343 612317
E:
info@gordoncastlescotland.com
At almost eight acres in size, Gordon Castle has one of the oldest and largest walled gardens in Britain. Lovingly restored to its former glory with a modern design by award-winning designer Arne Maynard, this beautiful garden is overflowing with vegetables, fruit, herbs, and cut flowers. The onsite cafe has a 'Plant, Pick, Plate' ethos using wonderful fresh produce grown in the garden. There is a children's natural play area and shop.
Directions: The main entrance is at the western end of the village of Fochabers, just off the A96, nine miles east of Elgin and 12 miles west of Keith. 
Admission: £3.00, children free
Charities: Donation to SGS Beneficiaries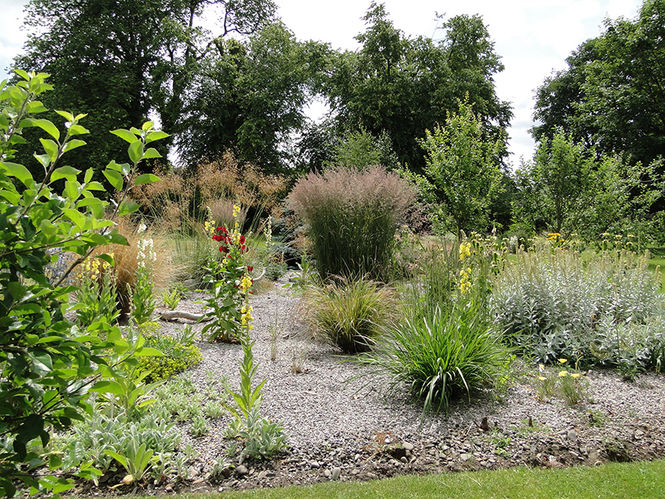 The Limes
Kirkcudbright
DG6 4XD
David and Carolyn McHale
By arrangement between 1 April - 31 December (2021)
c6
E:
carolyn.mchale@btinternet.com
This one-and-a-quarter-acre plantsman's garden has a variety of different plant habitats: woodland, dry sunny gravel beds, rock garden, crevice garden and mixed perennial and shrub borders. There is also a large productive vegetable garden. The McHales like to grow most of their plants from seed obtained through various international seed exchanges. You can expect to see a large number of unusual and exciting plants. In late May and early June the meconopsis should be at their best.
Directions: In Kirkcudbright go straight along St Mary Street towards Dundrennan. The Limes is on the right, about half a mile from the town centre crossroads, on the edge of the town.
Admission: £5.00, children free
Charities: Friends Of Kirkcudbright Swimming Pool 60%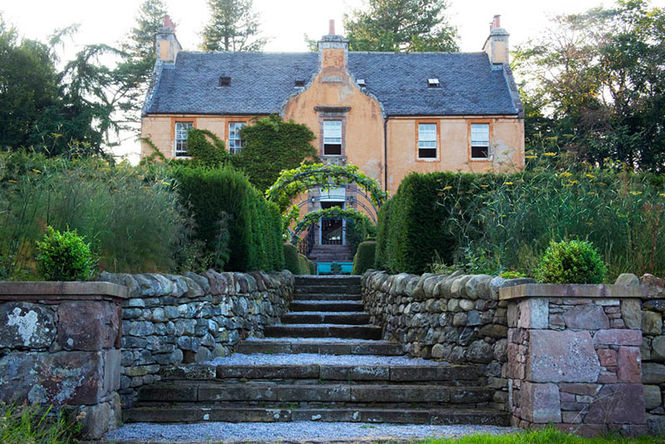 Old Allangrange
Munlochy
IV8 8NZ
J J Gladwin
By arrangement between 1 April - 31 December (2021)
6e
T:
01463 811304
E:
office@blackislegardendesign.com
The garden surrounds an 18th-century orange lime-washed house. There is a formalish parterre in front of the house with loose planting in the individual beds, a terrace garden, lime pom pom bed planted with roses, herb garden, mound, orchard, all linked with various styles of hedges - pleached lime, yew, beech, box, holly, mixed and more recently, we have started to remove perimeter wire fences and replace with log hedges and brash bunds. The hedges are treated with different degrees of formality. There is a five-acre organic vegetable garden with two large Keder greenhouses. We have a keen interest in gardening for all wildlife with a particular focus on planting for invertebrates. No chemicals have been used since arrival in 1995. The development and improvement of the garden is on-going.
Champion Trees: Yew and sweet chestnut
Directions: From Inverness head four miles north on the A9, and follow the directions for Black Isle Brewery. Park up at the Brewery and walk down to the garden. Directions will be given in the shop.
Admission: £6.50, children free
Charities: Black Isle Bee Gardens 60%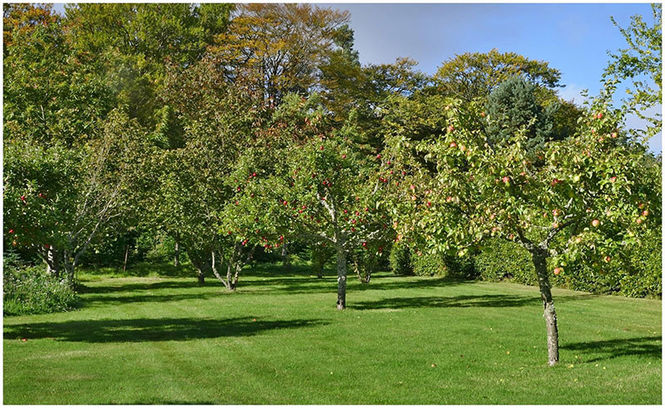 West Leas
Bonchester Bridge
TD9 8TD
Mr and Mrs Robert Laidlaw
By arrangement between 1 April - 31 December (2021)
67
T:
01450 860711
E:
ann@johnlaidlawandson.co.uk
The visitor to West Leas can share in an exciting and dramatic project on a grand scale, still in the making. At its core is a passion for plants, allied to a love and understanding of the land in which they are set. Collections of perennials and shrubs, many in temporary holding quarters, lighten up the landscape to magical effect. New lily pond and woodland planting added in 2019 and a new courtyard garden is under construction.  
Directions: Signposted off the Jedburgh/Bonchester Bridge Road. 
Admission: £4.00, children free
Charities: Macmillan Cancer Support: Borders Appeal 60%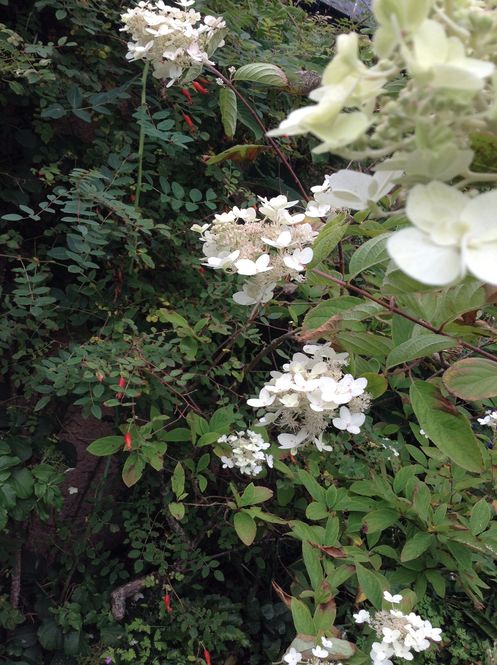 Laundry Cottage
Culdrain, Gartly, Huntly
AB54 4PY
Judith McPhun
By arrangement between 1 April - 31 December (2021)
bc46
T:
01466 720768
E:
judithmcphun@icloud.com
An informal cottage-style garden of about one-and-a-half acres by the river Bogie. Two contrasting steep slopes make up the wilder parts. The more intensively gardened area round the cottage includes a wide variety of herbaceous plants, shrubs and trees, an orchard area and fruit and vegetable plots, making a garden of year-round interest.
Directions: Four miles south of Huntly on the A97.
Admission: £5.00, children free
Charities: Amnesty International UK Section Charitable Trust 60%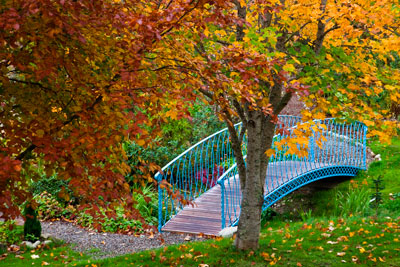 Glenkyllachy
Tomatin
IV13 7YA
Mr and Mrs Philip Mackenzie
By arrangement between 1 April - 31 December (2021)
7
E:
emmaglenkyllachy@gmail.com
In a magnificent Highland glen, at 1200 feet above sea level, Glenkyllachy offers a glorious garden of shrubs, herbaceous plants, rhododendrons, trees and spectacular views down the Findhorn River. There are some rare specimens and a newly planted arboretum. Rhododendrons and bulbs flower in May/June, herbaceous plants bloom through July/August with glorious autumn colours from September. Original sculptures and a Highgrove-inspired wall provide year-round interest. Featured on the Beechgrove Garden in 2018. We took advantage of Lockdown in 2020 to re-assess existing plant schemes and create new borders and paths. We have also extended the garden with a 'wild area' blending the garden into the beautiful birch and juniper natural hillside.
Directions: Turn off the A9 at Tomatin and take the Coignafearn/Garbole single-track road down the north-side of the River Findhorn, there is a cattle grid and gate on the right 500 yards AFTER the humpback bridge and the sign to Farr.
Admission: £5.00, children free
Charities: Marie Curie 60%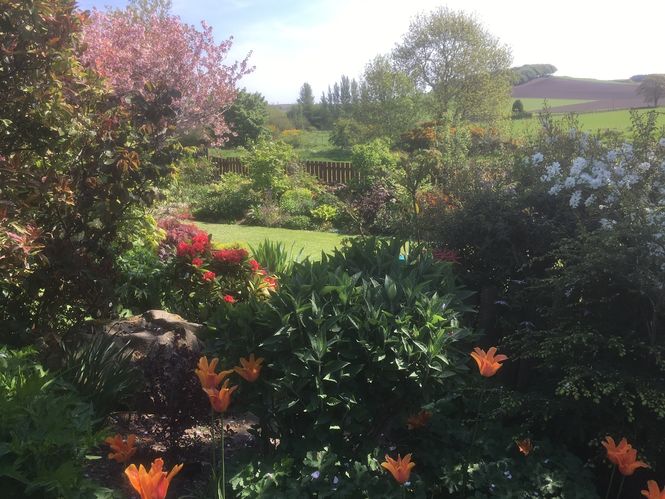 Torwood
Milton of Ogilvie, Glenogilvy, Glamis by Forfar
DD8 1UN
John Gordon
By arrangement between 1 April - 31 December (2021)
79
T:
07988 010418
E:
j.gordon.82@btinternet.com
A small, attractively laid-out country garden striving towards year-round interest, enjoyment and relaxation through association and succession planting of trees, shrubs, herbaceous, perennials and bulbs. John's aim for his gardening is to focus on ecologically-based, wildlife-friendly planting schemes, guided by natural and semi-natural habitats. This approach is demonstrated beautifully in his garden, separated into rooms focusing on different colour schemes and styles, including a small woodland area, mixed borders and prairie-style planting.
Directions: Take A928 between Kirriemuir turnoff on A90 or Glamis turnoff on A94. Follow road signposted Glenogilvie, Handwick, Dryburn. Torwood is second house from the end on the left.
Admission: £4.00, children free
Charities: Alzheimer Scotland 60%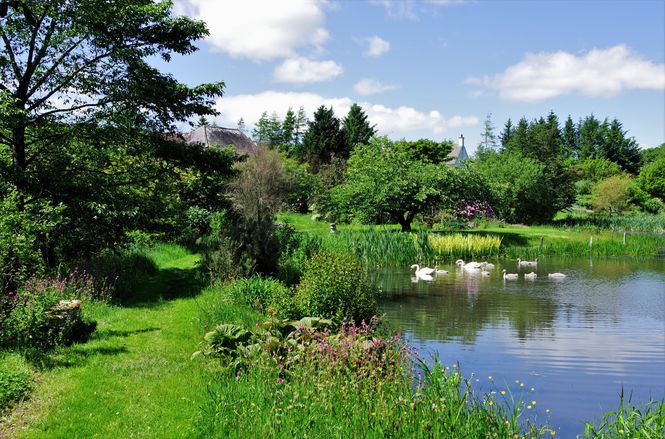 Stockarton
Kirkcudbright
DG6 4XS
Lt Col and Mrs Richard Cliff
By arrangement between 1 April - 31 December (2021)
67
T:
01557 330430
This garden was started in 1995 by Carola Cliff, a keen and knowledgeable plantswoman, and contains a collection of unusual shrubs and small trees, which are growing well. Her aim has been to create different informal gardens around a Galloway farm house, leading down to a lochan. Above the lochan there is a sweet cottage, used for holiday retreats, with its own interesting garden. In 1996 a three-acre arboretum was planted as a shelter belt and it now contains some rare oak trees. 
Directions: On the B727 Kirkcudbright to Gelston Road. Kirkcudbright three miles, Castle Douglas seven miles. 
Admission: £5.00, children free
Charities: Great Ormond Street Hospital Children's Charity 60%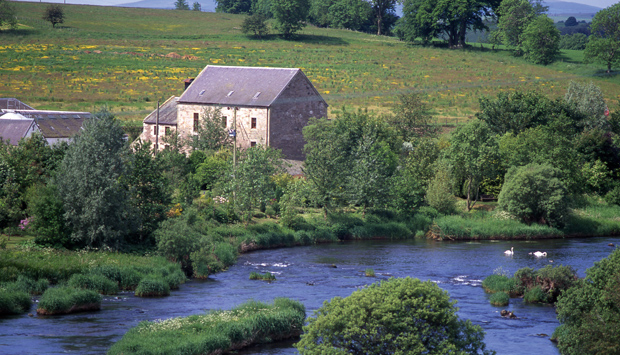 Carmichael Mill
Hyndford Bridge, Lanark
ML11 8SJ
Chris, Ken and Gemma Fawell
By arrangement between 1 April - 31 December (2021)
467
T:
01555 665880
E:
ken.fawell@btinternet.com
Gardens developed over the last 30 years surrounding the last workable water mill in Clydesdale. The water wheel will be rotating, river levels permitting. A large collection of over 200 different ornamental trees with shrubs and herbaceous plants, as well as a large vegetable and fruit garden. The mill lade (stream) flows through the centre, providing diverse habitats including Candelabra primula in late May. Large collection of tulips and narcissi in early spring followed by glorious displays of flowering cherry and crab apple. Wildlife protection and enhancement are priorities. Also visible are archaeological remains of the medieval grain milling, flax processing and a foundry. (The bell in Carmichael village was made here).
Directions: Just off the A73 Lanark to Biggar road, a half-mile east of the Hyndford Bridge. 
Admission: £5.00, children free
Charities: Donation to SGS Beneficiaries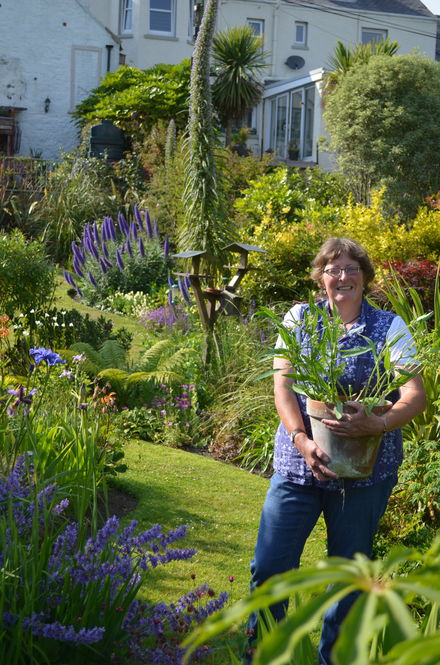 Amulree
8 Mill Street, Drummore, Stranraer
DG9 9PS
Mr Colin Belton and Mrs Gabrielle Reynolds
By arrangement between 1 April - 31 December (2021)
4a79
T:
0789 909 2070
E:
gabygardeners@btinternet.com
Amulree is home to two complete plantaholics who probably should start taking their own advice and stop collecting quite so many plants! Starting from a blank canvas in 2017 the garden now consists of a sunny terrace with displays of half-hardy and tender plants, exuberantly planted borders separated by serpentine grass patches, a small vegetable patch, a glasshouse and a 'wild' bit. Amulree contains many unusual plants including a National Plant Collection.
National Plant Collection: Nicotiana species
Directions: Follow A716 signposted Drummore and Mull of Galloway. At the T junction in Drummore turn right. Amulree is on the left, a few doors up from the shop. Bus route 407 from Stranraer.
Admission: £4.00, children free
Charities: Kirkmaiden Old Kirk 60%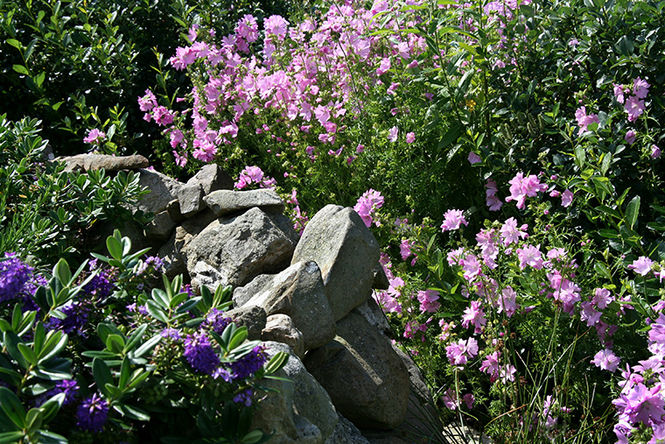 Cruisdale
Sandness, SHETLAND
ZE2 9PL
Alfred Kern
By arrangement between 1 April - 31 December (2021)
T:
01595 870739
The garden is in a natural state with many willows, several ponds and a variety of colourful hardy plants that grow well in the Shetland climate. Work started in 2003 and the garden has continued to expand over the years, with more work planned. 
Directions: From Lerwick head north on the A970, then at Tingwall take the A971 to Sandness, on the west side of Shetland. Cruisdale is opposite the school, on the right-hand side with a wind generator in the field. 
Admission: £3.00, children free
Charities: Royal Voluntary Service 60%
Braevallich Farm
by Dalmally
PA33 1BU
Mr Philip Bowden-Smith
By arrangement between 1 April - 31 December (2021)
2c7
T:
01866 844246
E:
philip@brae.co.uk
Discover two gardens, one at the farm and the upper garden 120 feet above the house. The former is approximately one-and-a-half acres and developed over the last 40 years. Its principal features include dwarf rhododendron, azaleas (evergreen and deciduous), large drifts of various primula and meconopsis and bluebells, and mixed herbaceous perennials/shrubs; there is also quite a serious kitchen garden. The second garden has been developed over the last 30 years out of a birch and sessile oak wood and is a traditional West Coast glen garden intersected by two pretty burns with waterfalls. The garden has been extended over the last few years and now covers nearly ten acres with extensive new paths, and a suspension bridge over the ravine. Whilst the plants are important, many say that it is the topography with its differing vistas which make this garden such a peaceful and special place.
Directions: South east of Loch Awe on the B840, 15 miles from Cladich, seven miles from Ford.
Admission: £5.00, children free
Charities: Mary's Meals 60%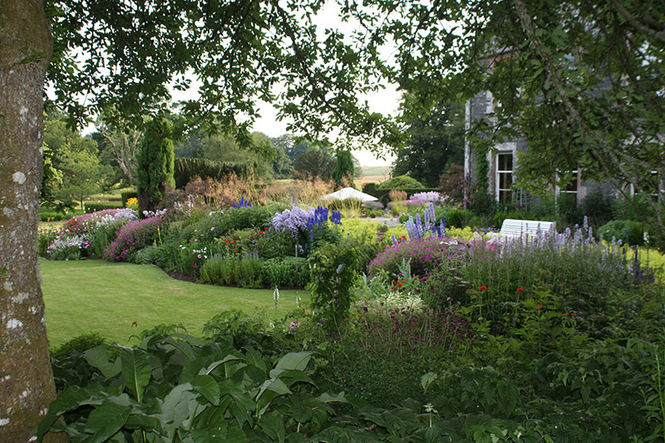 Craichlaw
Kirkcowan, Newton Stewart
DG8 0DQ
Mr and Mrs Andrew Gladstone
By arrangement between 1 April - 31 December (2021)
b46
T:
01671 830208
E:
craichlaw@aol.com
Formal garden with herbaceous borders around the house. Set in extensive grounds with lawns, lochs and woodland. A path around the main loch leads to a water garden returning past a recently planted arboretum in the old walled garden. The best times to visit the garden are early February for snowdrops, May to mid-June for the water garden and rhododendrons, and mid-June to August for herbaceous borders.
Directions: Take the B733 for Kirkcowan off the A75 at the Halfway House eight miles west of Newton Stewart. Craichlaw House is the first turning on the right. 
Admission: £5.00, children free
Charities: All proceeds to SGS Beneficiaries