Locked Down in France
Tuesday 19 May, 2020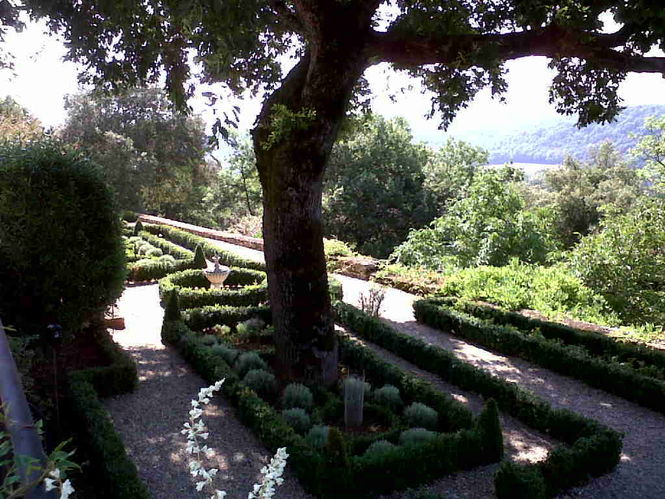 Formal garden below dining room terrace.
Peter and Lind, who normally live in Inveresk Village, Musselburgh, have opened their garden and allotment with us in the past. They found themselves locked down in France and wrote recently to tell us about their French garden:
This year we find ourselves locked down in our second home in SW France, where we have been since the middle of March.
This has not been a hardship, rather a gardening opportunity, because we have seven acres of land here, originally a farm. It consists of some woodland, a meadow and a series of gardens which we have created over the past 10 years.
The gardens are on a series of terraces (originally vineyards, destroyed during the phylloxera epidemic) on a steeply rising south facing hill above the river Dordogne.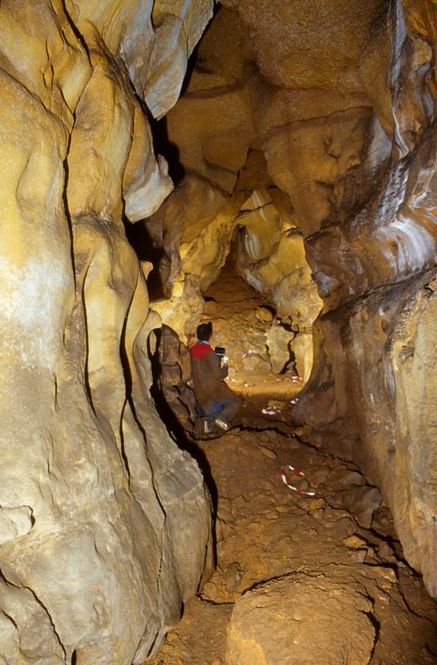 Caves
Prairie Garden - top of hill

Gravel garden - leading off prairie

Mediterranean garden - below the gravel garden, including a trompe l'oeuil on the wall of a barn opposite the house

A pond and scree garden - one terrace below the prairie

A formal Italian box garden below the house

A Wisteria terrace running the length of the Italian garden one terrace below

Walnut terrace - below the wisteria terrace

Caves on two of the terraces, the lower of these terraces forms a rock amphitheatre

Lowest terrace with a herbaceous border

Beds at top and bottom of the driveway
Lind (the chief architect of these projects) has been taking pictures of various parts of the gardens, many on video with a drone and links to these various YouTube videos about the garden are listed below.
For more information about the property see: http://www.lindatlesterrasses.com/
Peter and Lind hope to provide a full tour of their garden in the summer, once the garden has fully come on.