Pop-up Garden Openings in July
Tuesday 2 July, 2019
On Sunday 21st July, we have two pop-up garden openings to add to our calendar...
101 Greenbank Crescent in Edinburgh 2pm - 5pm
Jerry and Christin Gregson's garden is on a steeply sloped site which looks over Braidburn Valley Park, with views to the Pentland hills. Winding paths and steps join a variety of distinct areas and terraces, each with a different character. In ten years of opening we have gradually changed and overhauled these, aiming to have colour, contrast and interest all year round.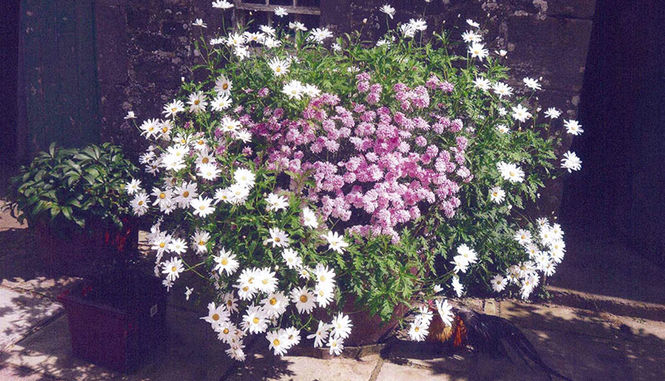 Westwater Farm in Dumfriesshire, 2pm - 5pm
Mr and Mrs Clapperton will be hosting cream teas at Westwater, a wonderful, remote and romantic setting, the interesting walled garden adjacent to the house has both herbaceous plants and shrubs. There is also a woodland garden with a variety of bamboos and interesting trees. Dotted around the house and steadings are some fabulous pots.
You can see all the gardens we have open in July - CLICK HERE