Traprain Garden Circle
Wednesday 22 June, 2016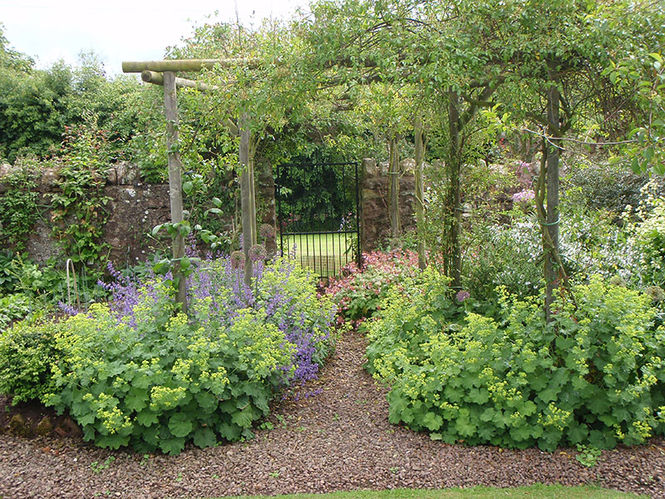 Garvald Grange, Part of the Traprain Garden Circle
Three distinctly different gardens, two of which have never previously opened, in rural East Lothian.
Follow the unfolding of late spring and early summer in each garden on three afternoons over a month.
Garvald Grange, a bijou walled garden set in substantial policies
The owners have transformed this garden over the last 24 years from a bare landscape into a haven for wildlife. Beehives feature in the orchard and vegetables, shrubs, roses and herbaceous plants grow in the small walled garden beside the house, under a huge walnut tree. There are two ponds with a resident population of mallard and several new woods plus mature oak coppice and other hardwoods.
Granary House, an exposed densely-planted garden
A small but well stocked cottage style garden just to the north of Traprain Law. Planted by Margaret Alder who trained at the Waterperry Horticultural College and worked at the Oxford Botanical Gardens, the garden has many unusual plants and shrubs. A small walled area leads through to a lawn, borders and a pond. There are extensive views westward to the Pentlands and beyond and northwards to Fife.
Stevenson Steading, a traditional walled garden
A two acre walled garden, early summer herbaceous borders; espaliered roses and climbers; over sixty different hostas; woodland walk along the Tyne.
Download our leaflet providing details of the trail and other East Lothian gardens.