Images On / Off
Description On / Off
Total of 30 openings.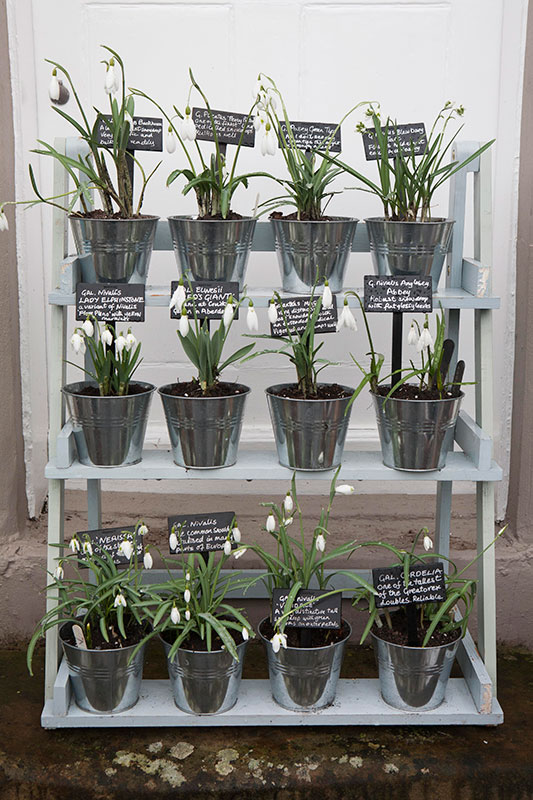 Shepherd House
Inveresk, Musselburgh
EH21 7TH
Sir Charles and Lady Fraser
Saturday/Sunday, 23/24 February, 11am - 4pm (2019)
b467
T:
0131 665 2570
E:
annfraser@talktalk.net
A constantly evolving artist's garden that never stands still, with lots of surprises including a shell house built in 2014, lavender parterres, a rill and fountains. At its heart are the plants filling every border, spilling over arches and lining paths, which are the inspiration for Ann's paintings. The season starts with the snowdrop collection of over 70 cultivars, moves on through hellebores, tulips, irises and roses. The latest addition to the garden in 2017 is a mirror steel diamond sculpture to commemorate the Fraser's diamond wedding anniversary and 60 years in this garden. 
Directions: The garden is near Musselburgh. From the A1 take the A6094 exit signed Wallyford and Dalkeith and follow signs to Inveresk. 
Admission: £5.00, children free
Charities: The Scottish Battlefields Trust: The Battle of Pinkie Cleugh and Musselburgh Tapestry. 60%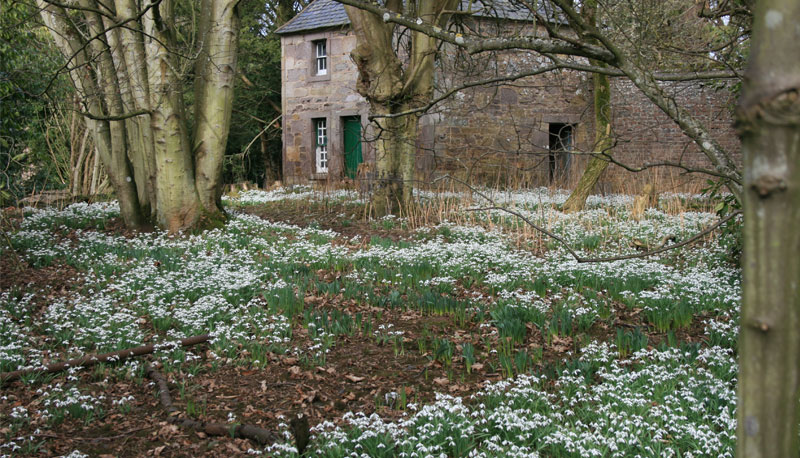 Langley Park Gardens
Montrose
DD10 9LG
Marianne and Philip Santer
Saturday/Sunday, 23/24 February & Saturday/Sunday, 2/3 March, 12pm - 4pm (2019)
b267
T:
01674 810735
E:
philipsanter1@gmail.com
Set overlooking Montrose Basin, Langley Park Gardens include four walled gardens, three filled with herbaceous borders, fruit trees and vegetable plots, the fourth is a small arboretum. The 27 acres of policies contain woodland walks among both ancient and recently planted trees. Walk down through the 20-acre wildflower meadow along the banks of the wildlife pond, enjoy the views over Montrose, The Basin and the hills beyond. In winter enjoy long woodland walks among our stunning snowdrops.
Directions: Just off the A935 Montrose to Brechin Road, one and a half miles from Montrose.
Admission: £5.00, children free
Charities: The Brae RDA Partnership 60%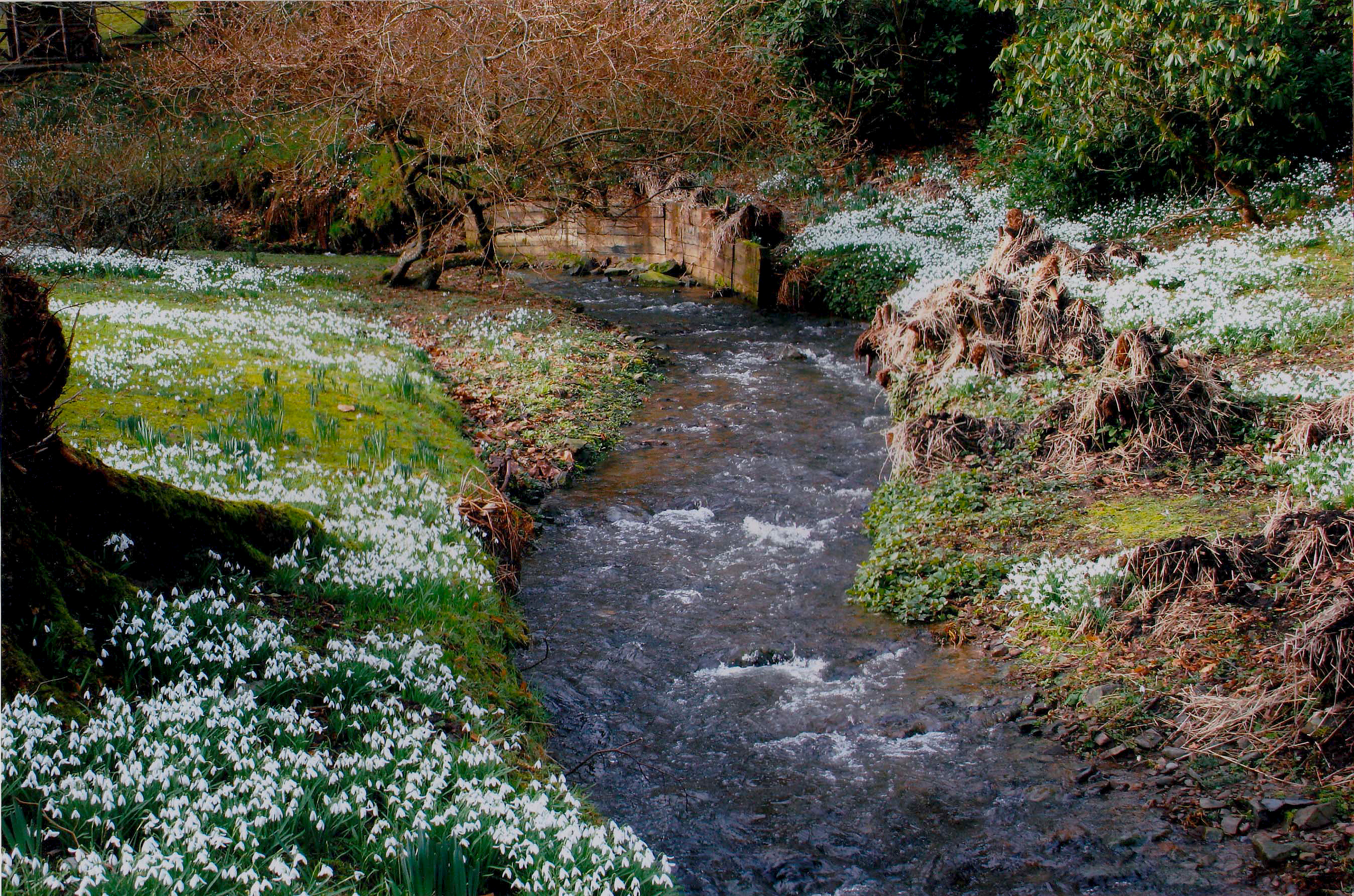 Kailzie Gardens
Peebles
EH45 9HT
Lady Buchan-Hepburn
Sunday 24 February, 10am - 4pm (2019)
b3c6ed7
T:
01721 720007
E:
angela.buchanhepburn@btinternet.com
Semi-formal walled garden with shrubs and herbaceous borders, rose garden and excellent display of plants in large Victorian greenhouses. Woodland and burnside walks among spring bulbs, snowdrops, bluebells, rhododendrons and azaleas. The garden is set among fine old trees. Watch osprey with live CCTV recordings of ospreys nesting in the recently extended nature centre. Kailzie has been featured on
Landward
and
Beechgrove Garden
.
Champion Trees: Larch planted 1725
Directions: Two and a half miles east of Peebles on B7062. 
Admission: £4.00, children free
Charities: Erskine Hospital 60%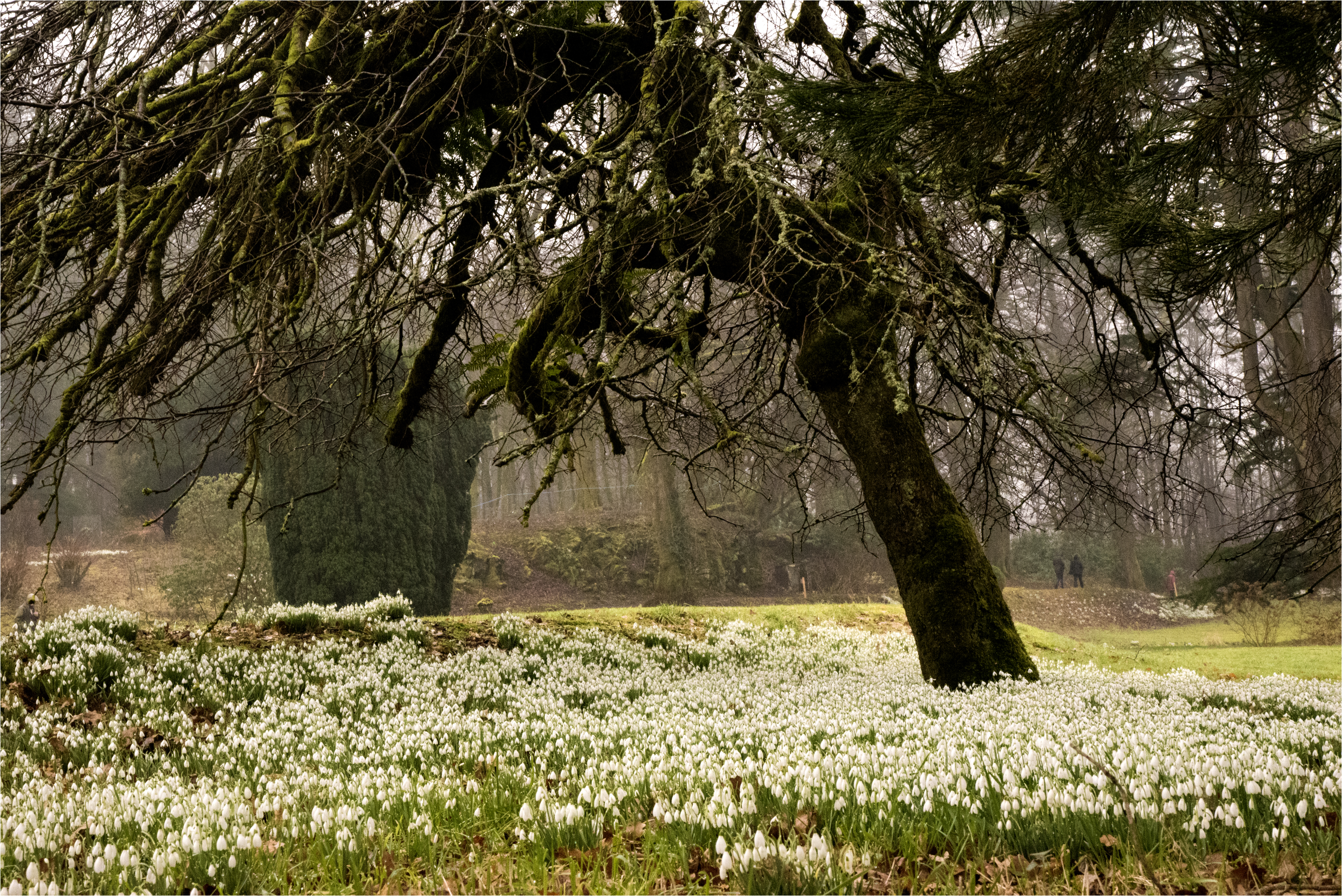 Blair House, Blair Estate
Dalry, Ayrshire
KA24 4ER
Charles and Sallie Hendry
Sunday 24 February, 12pm - 4pm (2019)
b3c46d
T:
01294 833100
E:
enquiries@blairestate.com
Blair has beautiful landscaped gardens, with a collection of trees dating back to the 19th-century. Over the past seven years, the gardens have been undergoing restoration, with new beds created including a collection of rhododendrons, magnolias and azaleas. At our opening in February enjoy beautiful displays of snowdrops. Walks on the estate will include access to the private gardens. 
Directions: From A737 in Dalry, take road signposted to the station and continue for half a mile. Access via North Lodge gates on the right. A one way system will be in place. Public transport to Dalry. 
Admission: £5.00, children free
Charities: Ayrshire Hospice 60%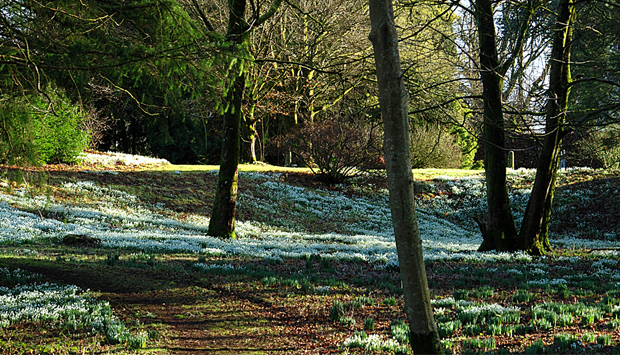 Danevale Park
Crossmichael
DG7 2LP
Mrs M R C Gillespie
Sunday 24 February, 1pm - 4pm (2019)
bc57
T:
01556 670223
E:
danevale@tiscali.co.uk
First opening for snowdrops in 1951, these mature grounds have a wonderful display of snowdrops as well as aconites and many other wild flowers. Walks through the woods and alongside the River Dee make this a memorable afternoon! 
Directions: On the A713 two miles from Castle Douglas and one mile short of Crossmichael 
Admission: £3.00, children free
Charities: Earl Haig Fund Poppy Scotland 60%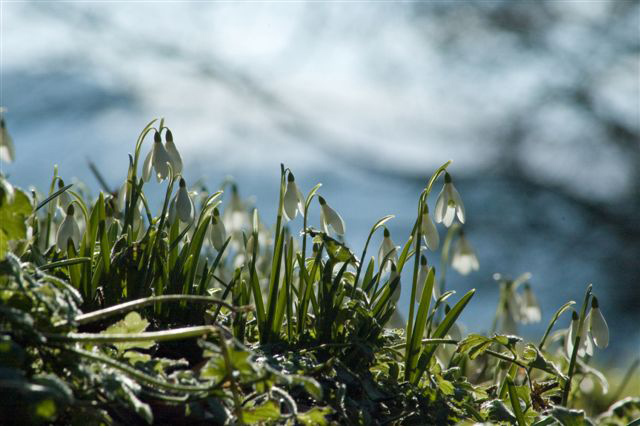 Kilgraston School
Bridge of Earn
PH2 9BQ
Suzanne Littlejohn
Sunday 24 February, 1:30pm - 4pm (2019)
b2867
T:
01738 815517
E:
marketing@kilgraston.com
Enjoy the carpet of snowdrops, admire the ancient yews, towering wellingtonias, and the resident red squirrels, whilst exploring the pathways and woodlands within the extensive grounds of this 19th-century house. Formerly home to the Grant family, it has been a girls' boarding school since 1930. Statues and sculptures, some by renowned architect Hew Lorimer, dot the landscape. There is a ruined chapel to visit in the grounds, a good children's play area and an excellent display of artwork within the school.
Directions: Bridge of Earn is three miles south of Perth on the A912. Kilgraston School is well signposted from the main road. Maps are available at the school website.
Admission: £4.00, children free
Charities: Newlife - The Charity for Disabled Children 60%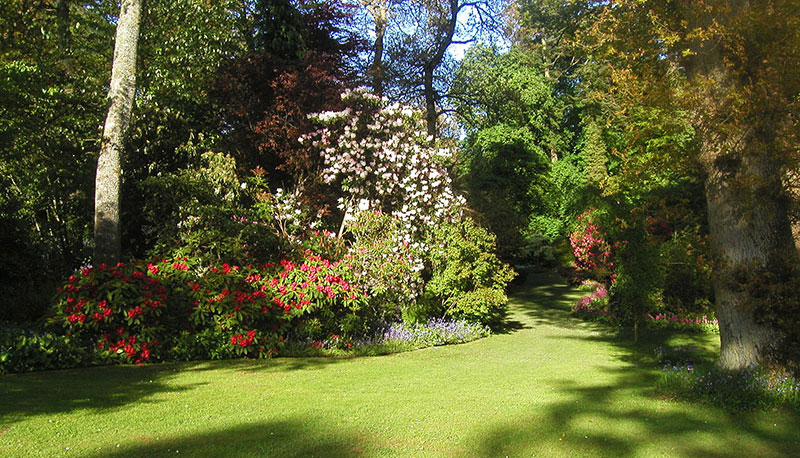 Rossie Gardens
Forgandenny
PH2 9EH
Mr and Mrs David B Nichol
Sunday 3 March, 11am - 3pm (2019)
b3c467
T:
01738 812265
E:
judynichol@rossiehouse.co.uk
This romantic garden has been establishing itself since 1657. It is a magical mystery tour of endless paths meandering under magnificent trees, unusual shrubs with a plethora of woodland bulbs and plants at your feet. Lift the branches of a Hamamelis mollis to find the startled heron take off from the pond and look up to the massive trunk of the Abies alba 100 feet up. From snowdrops to hellebores then trillium and bluebells, flowering shrubs and roses, the interest of the garden continues until the wonderful autumn colours. The sculptures are by David Annand and Nigel Ross. Look out for the ten-foot teapot and the yew table ready for the Mad Hatter's tea party! The garden is at its best in May.
Directions: Forgandenny is on the B935 between Bridge of Earn and Dunning.
Admission: £5.00, children free
Charities: Lyme Disease Action 60%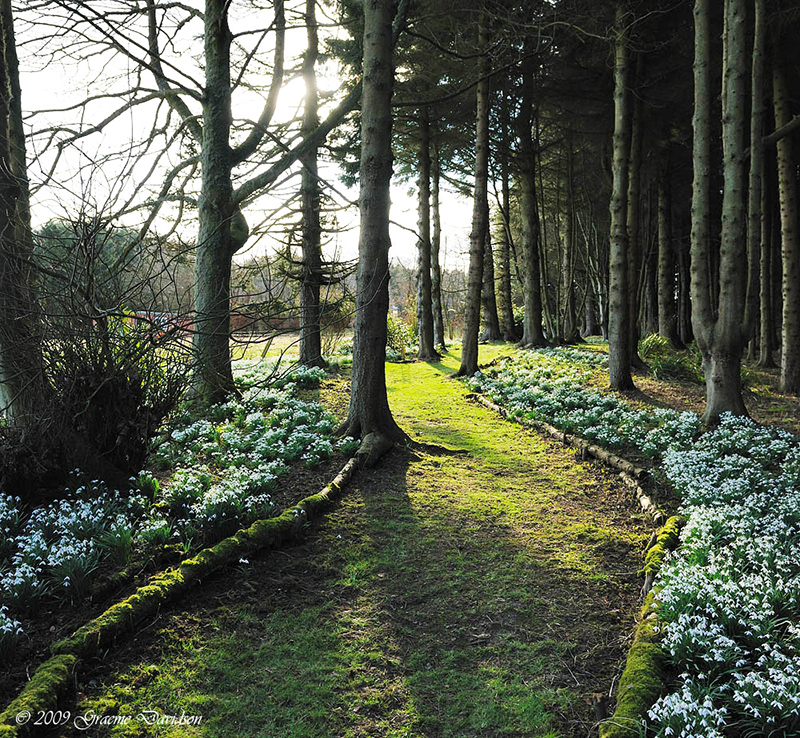 Ecclesgreig Castle
St Cyrus
DD10 0DP
Mr Gavin Farquhar
Sunday 3 March, 1pm - 4pm (2019)
b2c67
T:
01224 214301
E:
enquiries@ecclesgreig.com
Ecclesgreig Castle, Victorian Gothic on a 16th-century core, is internationally famous as an inspiration for Bram Stoker's Dracula. The snowdrop walk (150+ varieties of snowdrop) starts at the castle, meanders around the estate, along woodland paths and the pond, ending at the garden. In the Italian balustraded gardens there is a 140-foot-long herbaceous border, classical statues and stunning shaped topiary with views across St Cyrus to the sea. Started from a derelict site, development continues. Also to be found in the grounds is the well of St Cyrus. 
Directions: Ecclesgreig will be signposted from the A92 Coast Road and from the A937 Montrose/ Laurencekirk Road. 
Admission: £4.00, children free
Charities: Girl Guiding Montrose 60%
Cleghorn
Stable House, Cleghorn Farm, Lanark
ML11 7RN
Mr and Mrs R Eliott Lockhart
Saturday 9 March, 2pm - 4pm (2019)
b287
T:
01555 663792
E:
eliottlockhart.nicky@gmail.com
Eighteenth-century garden which is gradually being renovated. Attractive walks through mature trees and shrubs. Recent replanting of a valley below a 12th-century dam. Abundant snowdrops and visitors are welcome to return when the daffodils are in flower. 
Directions: Cleghorn Farm is situated two miles north of Lanark off the A706. 
Admission: by donation
Charities: Marie Curie 60%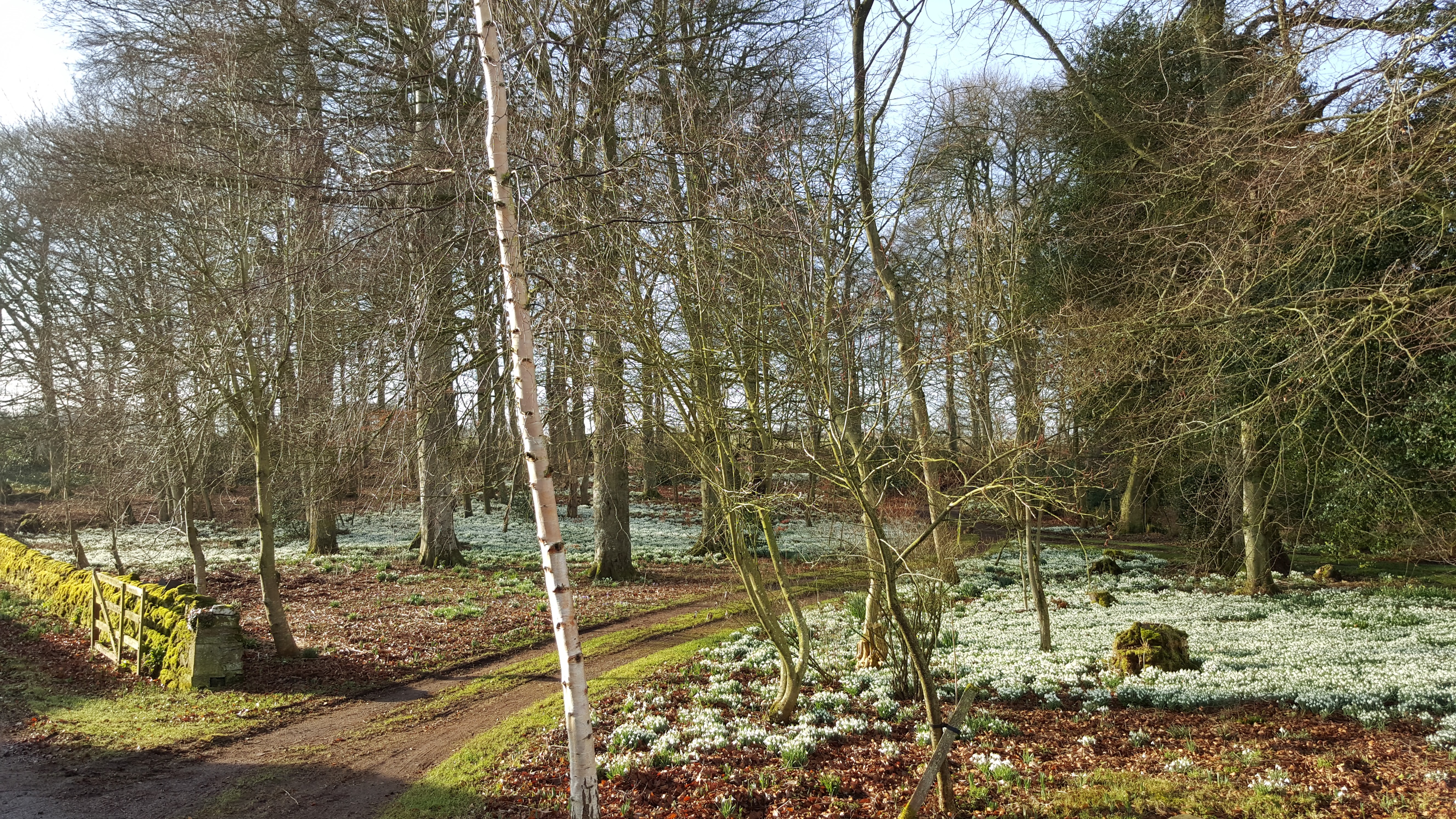 Lawton House
Inverkeilor, by Arbroath
DD11 4RU
Katie and Simon Dessain
Sunday 17 March, 2pm - 5pm (2019)
b267
Woodland garden of beech trees, carpeted with snowdrops, aconites and crocuses in spring, set around a 1755 house. There is also a walled garden planted with fruit trees and vegetables. The property was owned for many years by Elizabeth and Patrick Allan Fraser who built Hospitalfield House in Arbroath.
Directions: Take B965 between Inverkeilor and Friockheim, turn right at sign for Angus Chain Saws. Drive approximately 200 yards, then take first right.
Admission: £3.00, children free
Charities: The Julia Thomson Memorial Trust 60%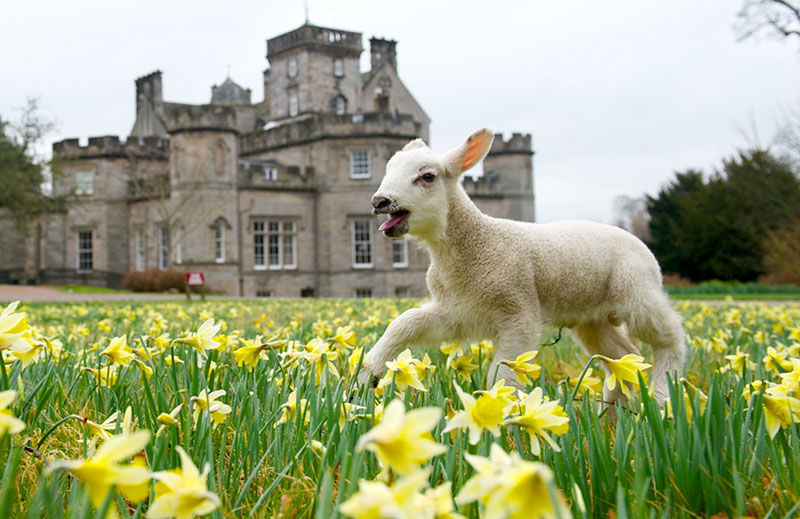 Winton Castle
Pencaitland
EH34 5AT
Sir Francis Ogilvy Winton Trust
Sunday 7 April, 12pm - 4:30pm (2019)
3c845d7
T:
01875 340222
The gardens continue to develop and improve. In addition to the natural areas around Sir David's Loch and the Dell, extensive mixed borders are taking shape for the terraces and walled garden. In spring a glorious covering of daffodils makes way for cherry and apple blossoms. Enjoy an informative tour of this historic house and walk off delicious lunches and home baking around the estate. A visit to Winton Castle is a wonderful family day out. 
Directions: Entrance off the B6355 Tranent/Pencaitland Road. 
Admission: £5.00, children free
Charities: Marie Curie 60%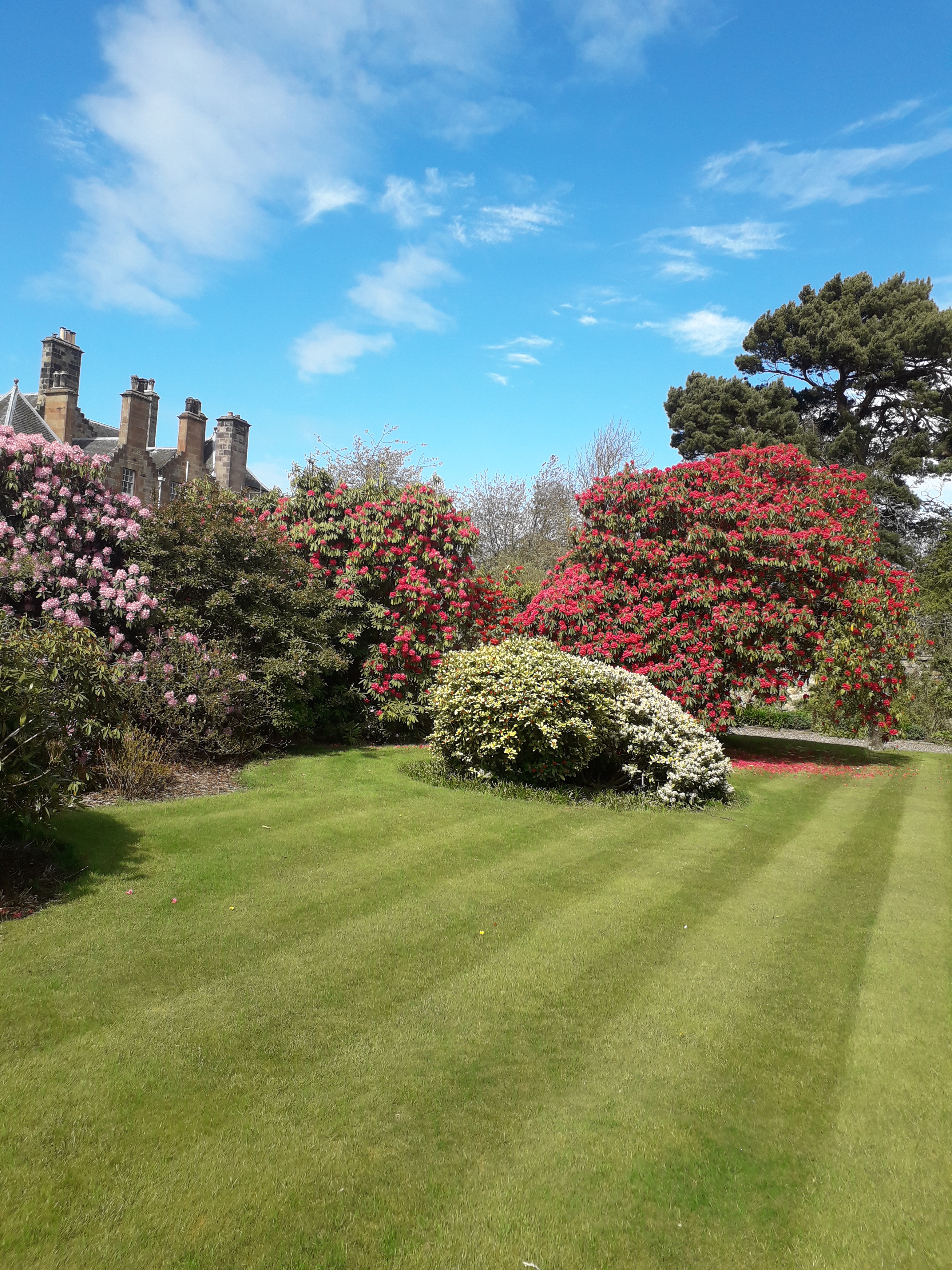 Fife Spring Trail
Various locations across Fife
KY
The Fife Gardeners
Sunday 14 April (12pm - 3pm), Tuesday/Wednesday/Thursday/Friday, 16/17/18/19 April 10am - 4pm, Tuesday/Wednesday/Thursday/Friday, 23/24/25/26 April 10am - 4pm & Monday 29 April (2pm - 5pm), Tuesday 30 April (2pm - 4pm), Wednesday 1 May (2pm - 5pm), Thursday 2 May (1pm - 5pm) & Friday 3 May (10am - 4pm) (2019)
69
E:
fife@scotlandsgardens.org
The Fife Spring Trail comprises six unique gardens and one plant fair, at Cambo Gardens. Visitors can enjoy visiting a wide variety of gardens, with special collections of endangered species from the Southern Hemipshere (Cedar Cottage) or a tulip adorned walled garden and bluebell covered 'Millennium Wood' (Teasses). It's a wonderful opportunity to explore a plantsman's garden undergoing gradual re-development (Rosemount Cottage) and spring woodland with terraced walled garden (Kirklands). And Balcaskie's rhododendrons and magnolias will be at their magnificent best.
Balcaskie
Pittenweem KY10 2RE (The Anstruther Family)
Open Fridays, 19th and 26th April and 3rd May, 1-4pm
Cambo Plant Fair
Kingsbarns KY16 8QD (Trustees of Cambo Heritage Trust)
Open Sunday 14th April, noon-3pm
Cedar Cottage
Mill Road, Craigrothie KY15 5PZ (Mr Ian Douglas)
Open Thursdays, 18th and 25th April and 2nd May, 1-4pm
Kirklands
Saline KY12 9TS (Peter & Gill Hart)
Open Wednesdays, 17th and 24th April and 1st May, 2-5pm
Rosemount Cottage
21 Main Street, Ceres KY15 5NA (Gavin and Sarah Anderson)
Open Monday 29th April, Wednesday 1st and Thursday 2nd May, 2-5pm
Strathkinness Community Garden and Orchard
Bonfield Road KY16 9RR (Strathkinness Community Trust)
Open Tuesdays, 16th, 23rd and 30th April, 2-4pm
Teasses Gardens
near Ceres KY8 5PG (Sir Fraser and Lady Morrison)
Open Fridays, 19th and 26th April and 3rd May, 10am-4pm
Directions: Directions to each garden will be provided with the tickets.
Admission: £25.00, children free
Charities: East Neuk First Responders 30% & The Rotary Club of St Andrews: Arclight Eye Project 30%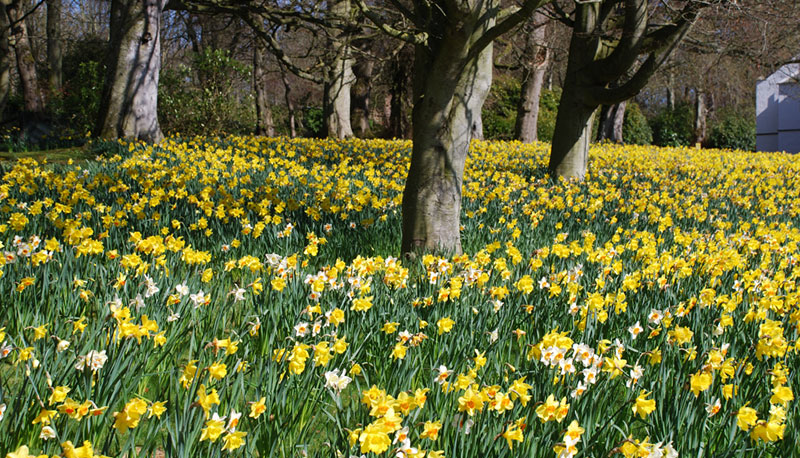 Auchmacoy
Ellon
AB41 8RB
Mr and Mrs Charles Buchan
Sunday 14 April, 1pm - 4pm (2019)
26
Auchmacoy House's attractive policies feature spectacular displays of thousands of daffodils. 
Directions: A90 from Aberdeen. Turn right to Auchmacoy/Collieston. 
Admission: £3.00, children free
Charities: The Royal British Legion: Ellon Branch 60%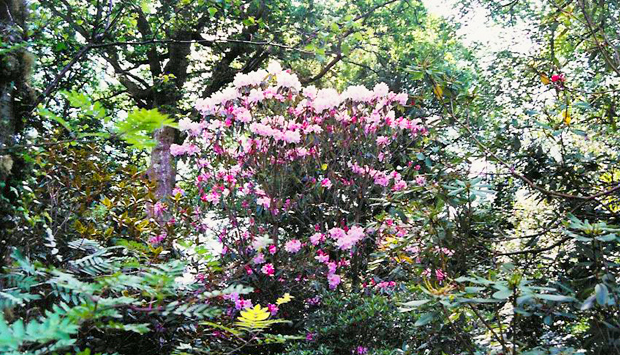 Kilarden
Rosneath
G84 0PU
Carol Rowe
Sunday 14 April, 2pm - 5pm (2019)
2c67
Sheltered hilly ten acre woodland part of a 20-acre property with a notable collection of species and hybrid rhododendrons gathered over a period of 50 years by the late Neil and Joyce Rutherford as seen on the Beechgrove Garden. The collection has been augmented in the last 18 years by the current owner. Elsewhere during this time hurricane and severe storm-damaged trees and mature specimens of conifers have been cleared as have commercial conifers and Rhododendron ponticum. Fruit trees and bushes have been established, of which apples and blueberries are particularly successful, despite a far from favourable north-facing shady site. 
Directions: A quarter of a mile from Rosneath off the B833. 
Admission: £3.00, children free
Charities: Friends of St. Modan's, Rosneath 60%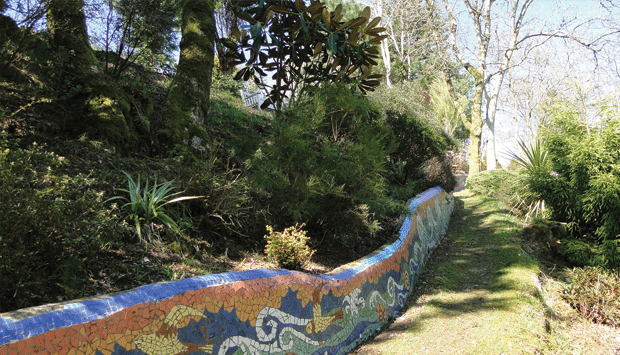 3 Millhall
Shore Road, Kirkcudbright
DG6 4TQ
Mr Alan Shamash
Sunday 14 April, 2pm - 5pm (2019)
T:
01557 870352
E:
shamash@freeuk.com
Impressive five-acre garden with a large collection of mature shrubs, including over 200 rhododendron species, many camellias, perennials, over 300 hydrangeas and many rare Southern Hemisphere plants. The garden has several interesting paths and is on a hillside running along the rocky shore of the Dee Estuary in Kirkcudbright Bay. 
Directions: On the B727 between Kirkcudbright and Borgue on the west shore of the Dee Estuary. Parking at Dhoon beach public car park, about three miles south of Kirkcudbright. There is a five-minute walk to the house. 
Admission: £4.00, children free
Charities: Kirkcudbright Hospital League Of Friends 30% & Alzheimer's Research UK 30%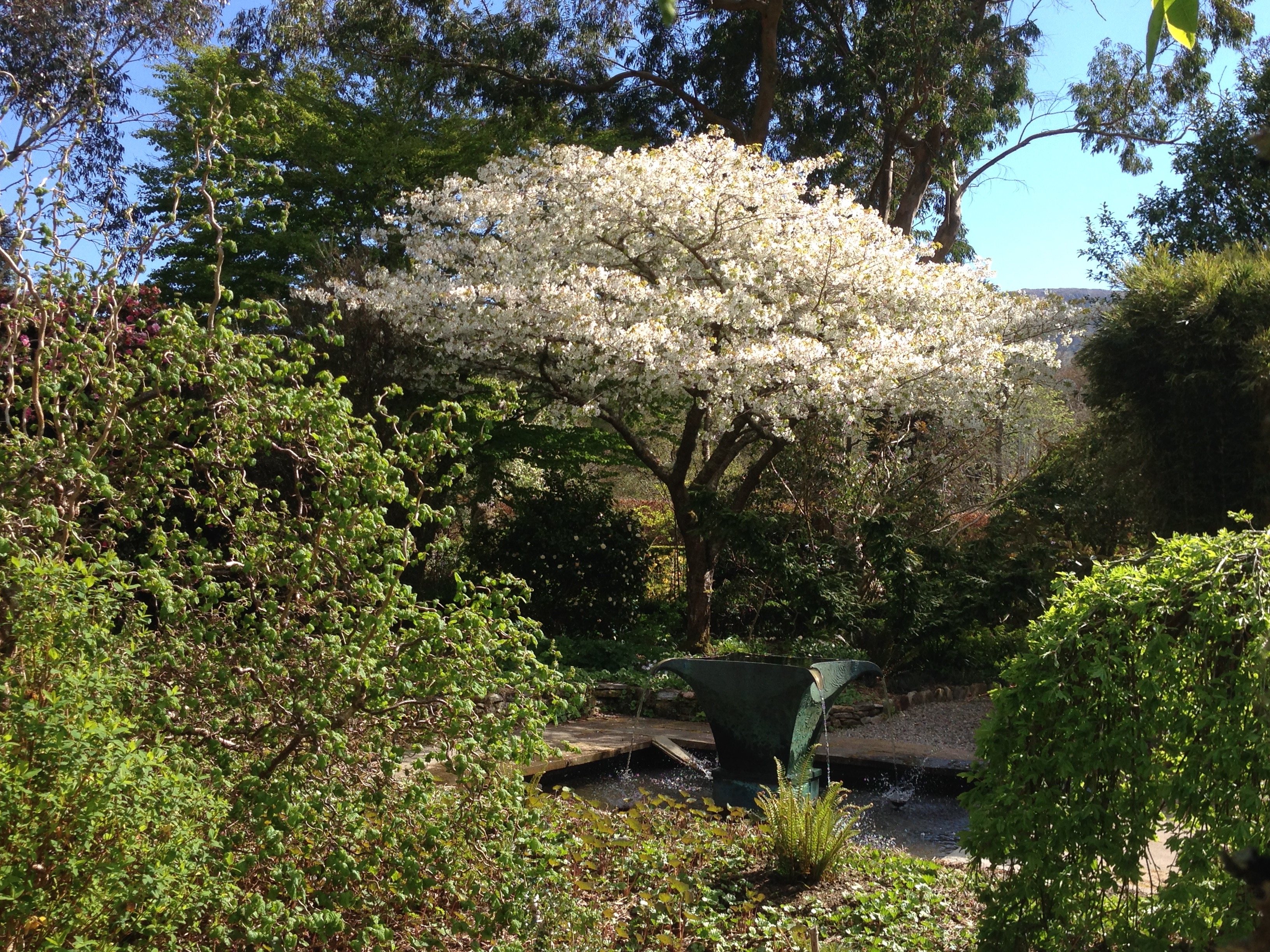 Dundonnell House
Little Loch Broom, Wester Ross
IV23 2QW
Dundonnell Estates
Thursday 18 April, 2pm - 5pm (2019)
6e7
T:
07789 390028
Camellias, magnolias and bulbs in spring, rhododendrons and laburnum walk in this ancient walled garden. Exciting planting in new borders gives all year colour centred around one of the oldest yew trees in Scotland. A new water sculpture, midsummer roses, recently restored unique Victorian glass house, riverside walk, arboretum - all in the valley below the peaks of An Teallach.
Champion Trees: Yew and Holly
Directions: Turn off the A835 at Braemore on to the A832. After 11 miles take the Badralloch turn for a half mile.
Admission: £4.00, children free
Charities: Compassion in World Farming 30% & MND Scotland 30%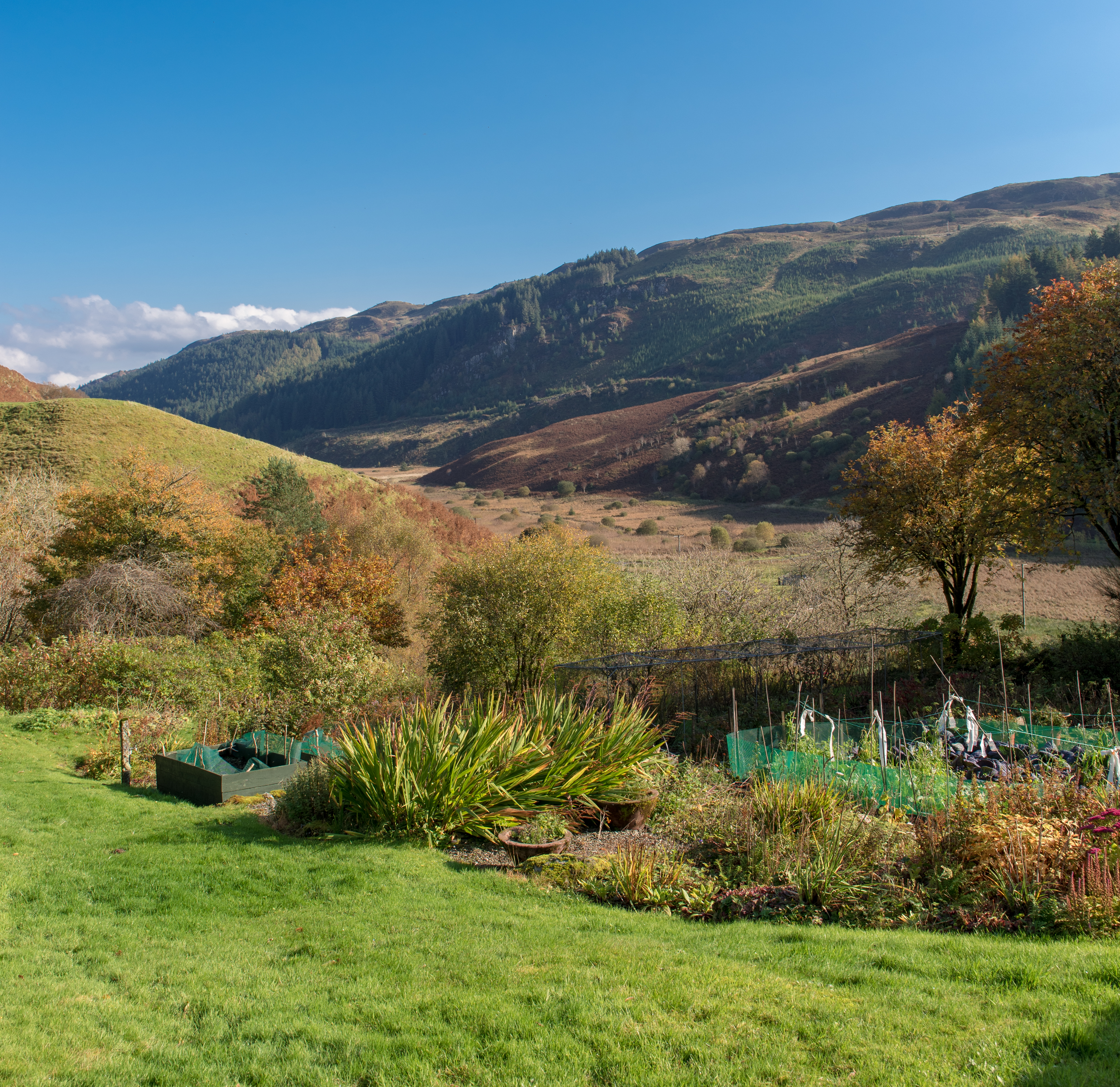 Maolachy's Garden
Lochavich, by Taynuilt
PA35 1HJ
Georgina Dalton
Saturday 20 April, Saturday/Sunday, 25/26 May, Saturday/Sunday, 29/30 June, Saturday/Sunday, 27/28 July, Saturday/Sunday, 24/25 August & Saturday/Sunday, 28/29 September, 2pm - 5pm (2019)
2c
T:
01866 844212
Three acres of woodland garden with a tumbling burn - created in a small glen over 40 years. At an altitude of 450 feet and two weeks behind the coastal changes, we have a shorter growing season. By not struggling to grow tender or late species we can enjoy those that are happy to grow well here and give us all much pleasure. Snowdrops, followed by early rhododendrons, masses of daffodils in many varieties, bluebells, wildflowers and azaleas, primulas and irises. A productive vegetable patch and tunnel feed the gardener and family.
Directions: Ignore SatNav. A816 to Kilmelford. Turn uphill between shop and church, signposted Lochavich 6, steep and twisty road with hairpin bend shortly after leaving village, check for passing places. Maolachy Drive is four miles from village. Cross three county cattle grids; after the third Ignore the foresty tracks to left and right. Continue downhill towards Loch Avich, and Maolachy is up on the left, first house after Kilmelford.
Admission: £4.00, children free
Charities: The Hope Project Scotland (SCIO): Oban 60%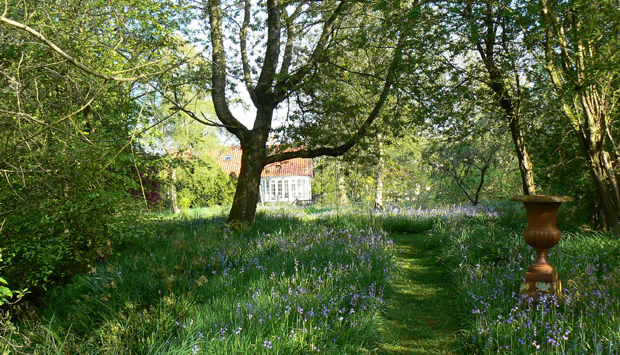 Humbie Dean
Humbie
EH36 5PW
Frank Kirwan
Sunday 21 April, Sunday 28 April, Sunday 19 May, Sunday 26 May & Sunday 7 July, 10am - 2pm (2019)
3c
T:
07768 996382
E:
frank.kirwan@which.net
A two-acre ornamental and woodland garden sandwiched between two burns at 600 feet with interest throughout a long season. A limited palette of plants with hosta, hellebores, perennial geranium, primula, meconopsis, martagon lilies, spring bulbs, ground cover, herbaceous and shrub planting, bluebell meadow, mature and recent azalea and rhododendron planting. A short woodland walk has been created, only accessible by a series of steps. 
Directions: Enter Humbie from the A68, pass the school and village hall on the left then immediately turn right just before the Humbie Hub. Take second left and Humbie Dean is on the left between two small bridges. Limited parking. 
Admission: £5.00, children free
Charities: Mamie Martin Fund 60%
Megginch Castle
Errol
PH2 7SW
Mr Giles Herdman and The Hon Mrs Drummond-Herdman of Megginch
Sunday 21 April, 2pm - 5pm (2019)
285ea7
T:
01821 642222
E:
catherine@megginch.com
Megginch Castle has been the much loved home of the Drummonds of Megginch since July 1664. Come and join with us in our traditional Easter Day celebrations: we need help from all ages to hunt for copious chocolate eggs hidden by the Easter Bunny. He will have hidden them among the swathes of heritage daffodils, in amongst the formal gardens, down the Beech Avenue (aided by his friend the Lollipop Tree Fairy), in the 18th-century cobbled courtyard, in the walled garden and extensive orchard and in amongst the two National Apple Collections! When you have had a good search round, head back for hot mugs of tea, home made cakes and sandwiches under the ancient yew trees.
National Plant Collection: Scottish cider apples, Scottish Heritage apples and pears
Champion Trees: Acer palmatum
Directions: Ten miles from Perth and Dundee directly off the A90, Perth-bound carriageway, 600 yards after the Errol/ Rait flyover, on the left hand side, 300 yards after Beware Pedestrians Crossing sign.
Admission: £4.00, children free
Charities: All proceeds to SGS Beneficiaries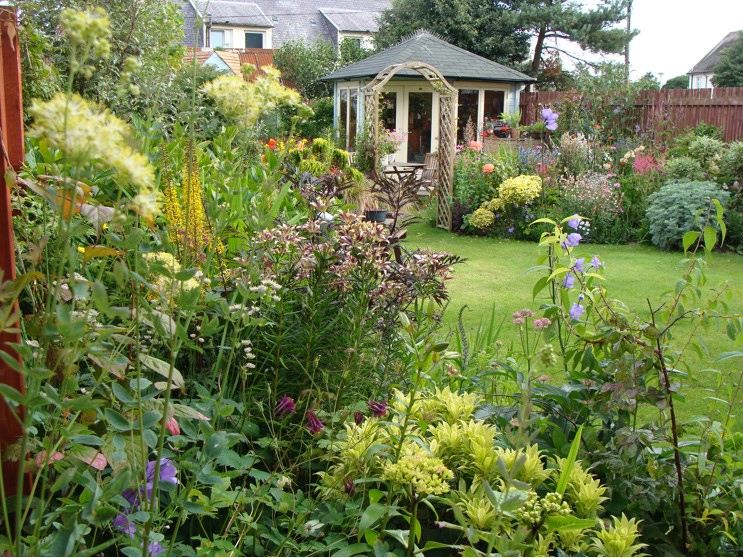 10 Stuart Avenue
Ardersier, Inverness
IV2 7SA
Mr and Mrs Kevin Reid
Saturday 27 April & Saturday 25 May, 10am - 4pm (2019)
c4
A cottage style garden with vibrant rich and dense plantings of perennials and shrubs that bring colour and scent across the seasons, and makes the most of the limited space. Winner of the Inverness Courier Garden of the Year (medium category) in 2015, featured in the Beechgrove Garden in 2016 and overall winner of the Inverness Courier Garden of the Year in 2017. 
Directions: From Inverness or Nairn take the A96, then the B9039 to Ardesier. After the 30mph sign turn right to Nairn, then first left into Reaybank Road and left again. Limited parking in Stuart Avenue, more in adjoining streets. 
Admission: £3.00, children free
Charities: Marie Curie 60%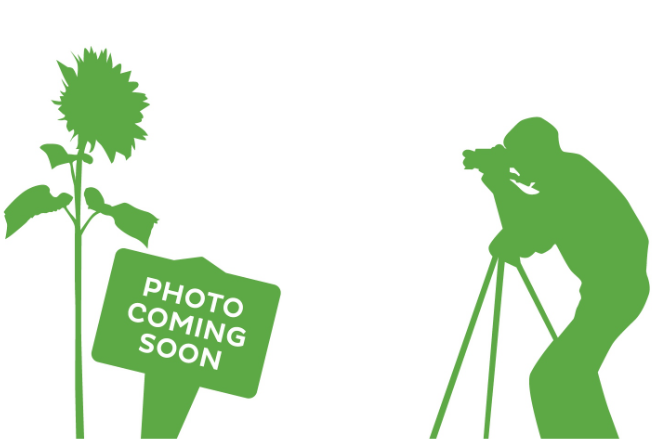 SGS Kilmacolm Plant Sale
outside Kilmacolm Library, Kilmacolm
PA13 4LE
Scotland's Garden Scheme Renfrewshire Committee
Saturday 27 April, 10am - 12pm (2019)
c457
Spring plant sale in the middle of Kilmacolm.
Directions: The plant sale will be held at the Cross outside the Library and Cargill centre. Accessible by McGill Buses.
Admission: by donation
Charities: All proceeds to SGS Beneficiaries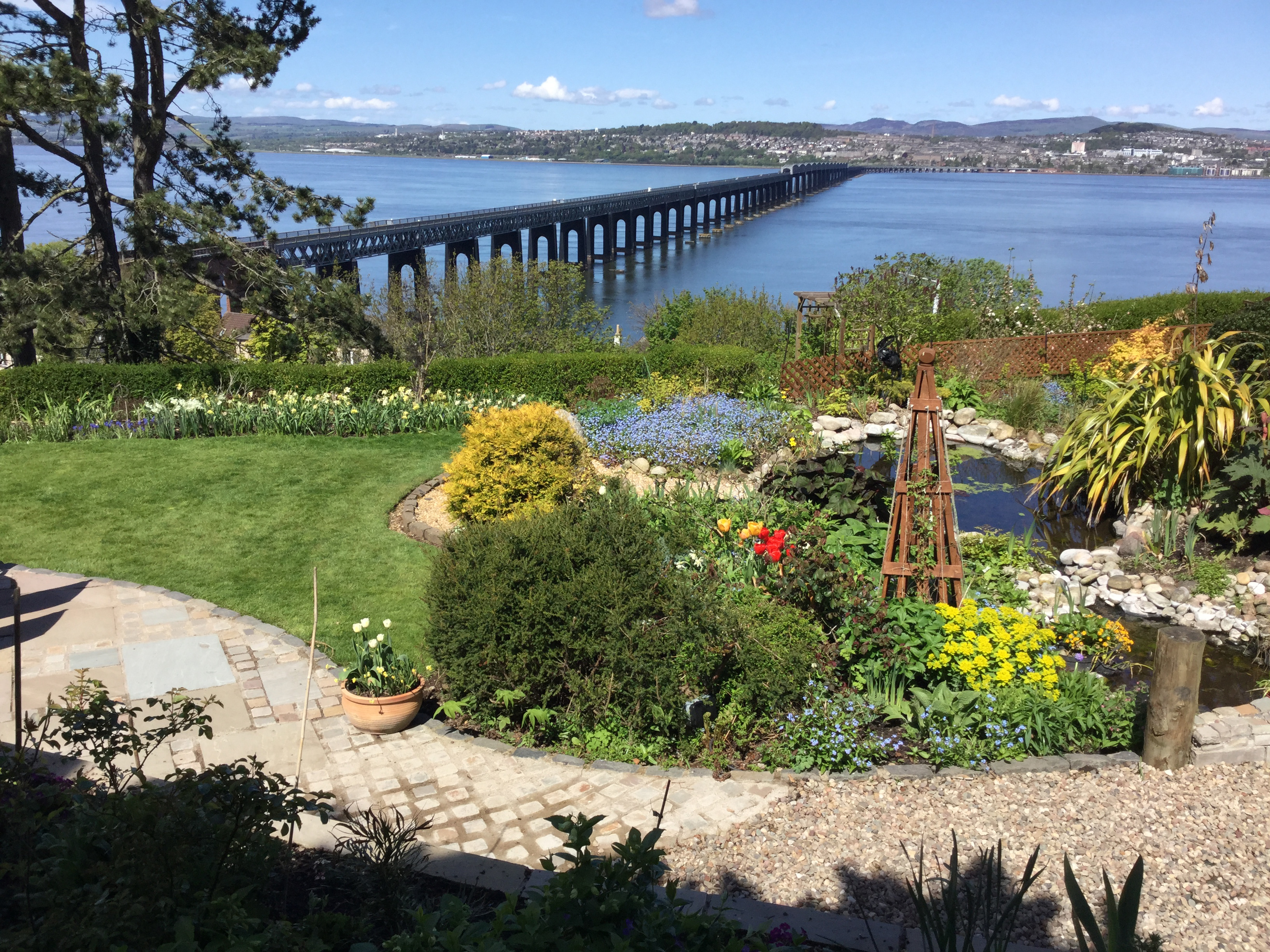 The Tower
1 Northview Terrace, Wormit
DD6 8PP
Peter and Angela Davey
Saturday 27 April & Saturday 3 August, 1pm - 5pm (2019)
4
T:
01382 541635 M: 07768 406946
E:
adavey541@btinternet.com
Situated four miles south of Dundee, this one-acre Edwardian landscaped garden has panoramic views over the River Tay. Set on a hill, a series of paths meander around ponds and a small stream, rockeries featuring hellebores and low-level planting, a curved lawn and larger borders. Original woodland paths lead to a granite grotto with waterfall pool. At the rear of the house the vegetable garden features raised beds made from granite sets. We have recently removed rhododendrons to create more space for seating and flower beds.
Directions: From B946 park on Naughton Road outside Spar shop and walk up path on left following signs.
Admission: £4.00, children free
Charities: Amnesty International (UK Section) Charitable Trust 60%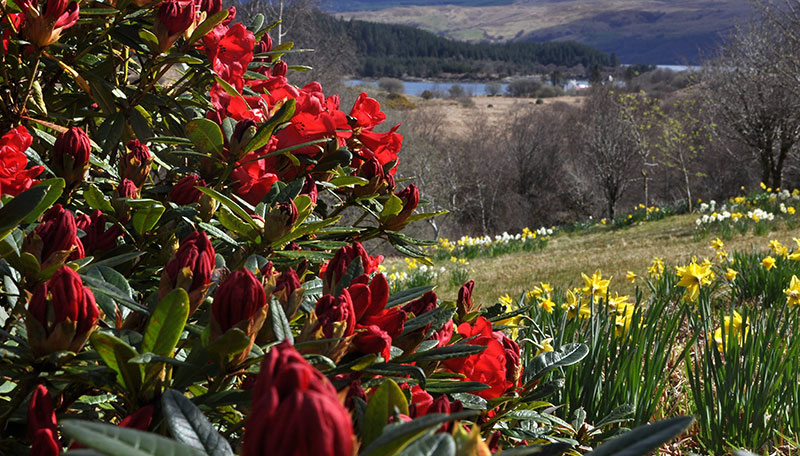 Knock Newhouse
Lochgair
PA31 8RZ
Mr and Mrs Hew Service
Saturday/Sunday, 27/28 April, Sunday 12 May & Sunday 9 June, 1:30pm - 5pm (2019)
2467
T:
01546 886628
E:
corranmorhouse@aol.com
The six-acre woodland garden is centred on a small waterfall, an 250 foot lochan and lily pond. Since the 1960s there has been constant planting including major plantings in 1989 and the 90s. The storms of 2011/12 caused great damage to trees and bushes, but created space for additional azaleas, rhododendrons, camellias, hoheria, eucryphia and other flowering shrubs. There are over 100 species of rhododendron, as well as hybrids. Among the mature and young trees are cut leaf oak and alder, specimen conifers, redwoods, eucalyptus, acers and a wollemi pine, which was thought to be extinct until found in Australia in 1994.
Directions: On the A83. The house is not visible from the road. From Lochgilphead, half-a-mile south of Lochgair Hotel and on the left-hand side of the road, and from Inveraray on the right side of the road half a mile after the Lochgair Hotel; the drive opening is marked and enters the woods.
Admission: £4.00, children free
Charities: MND Scotland 30% & Christ Church Scottish Episcopal Church 30%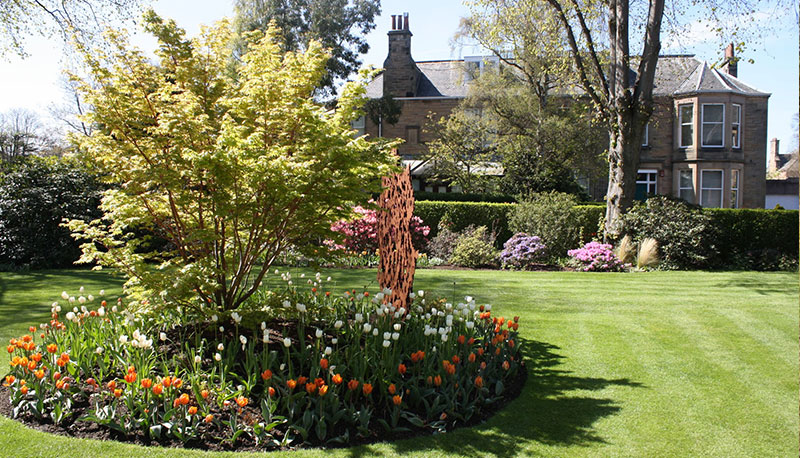 41 Hermitage Gardens
Edinburgh
EH10 6AZ
Dr and Mrs Tony Toft
Saturday/Sunday, 27/28 April, 2pm - 5pm (2019)
2c46
E:
toft41@hotmail.com
This relatively large city garden on the corner of Hermitage Gardens and Hermitage Drive is at its best in spring with its rock garden, rhododendrons, camellias, acers, tulips and mature trees. 
Directions: Buses 5, 11, 15, 16, 23. 
Admission: £4.00, children free
Charities: Chest Heart & Stroke Scotland 60%
Westhall Castle
Oyne, Inverurie
AB52 6RW
Mr Gavin Farquhar and Mrs Pam Burney
Sunday 28 April, 1am - 4pm (2019)
267
T:
01224 214301
E:
enquiries@ecclesgreig.com
Set in an ancient landscape in the foothills of the impressive foreboding hill of Bennachie is a circular walk through glorious daffodils with outstanding views. This interesting garden in early stages of restoration, with large groupings of rhododendrons and specimen trees. Westhall Castle is a 16th-century tower house, incorporating a 13th century building of the bishops of Aberdeen. There were additions in the 17th, 18th and 19th centuries. The castle is semi-derelict, but stabilised from total dereliction. A fascinating house encompassing 600 years of alteration and additions.
Directions: Marked from the A96 at Old Rayne and from Oyne Village.
Admission: £4.00, children free
Charities: Bennachie Guides 60%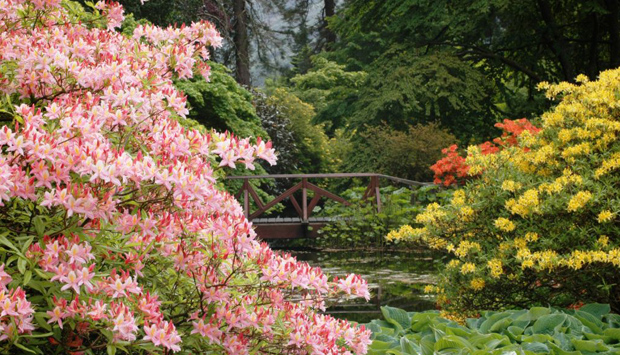 Benmore Botanic Garden
Benmore, Dunoon
PA23 8QU
A Regional Garden of the Royal Botanic Garden Edinburgh
Sunday 28 April, 10am - 6pm (2019)
3c46ad
T:
01369 706261
E:
benmore@rbge.org.uk
Benmore's magnificent mountainside setting is a joy to behold. Its 120 acres boast a world-famous collection of plants from the Orient and Himalayas to North and South America, as well as an impressive avenue of giant redwoods, one of the finest entrances to any botanic garden. Established in 1863, these majestic giants stand over 150 foot high. Seven miles of trails throughout lead to a restored Victorian Fernery and dramatic viewpoint at 420 feet looking out to surrounding mountains and Holy Loch. There is also traditional Bhutanese and Chilean pavilions and the magnificent Golden Gates. Keep an eye out for red squirrels and other wildlife as you explore the garden.
National Plant Collection: Abies, South American Temperate Conifers, Picea
Directions: Seven miles north of Dunoon or 22 miles south from Glen Kinglass below Rest and Be Thankful pass. On A815. Bus service is limited.
Admission: details can be found on the garden's website
Charities: Donation to SGS Beneficiaries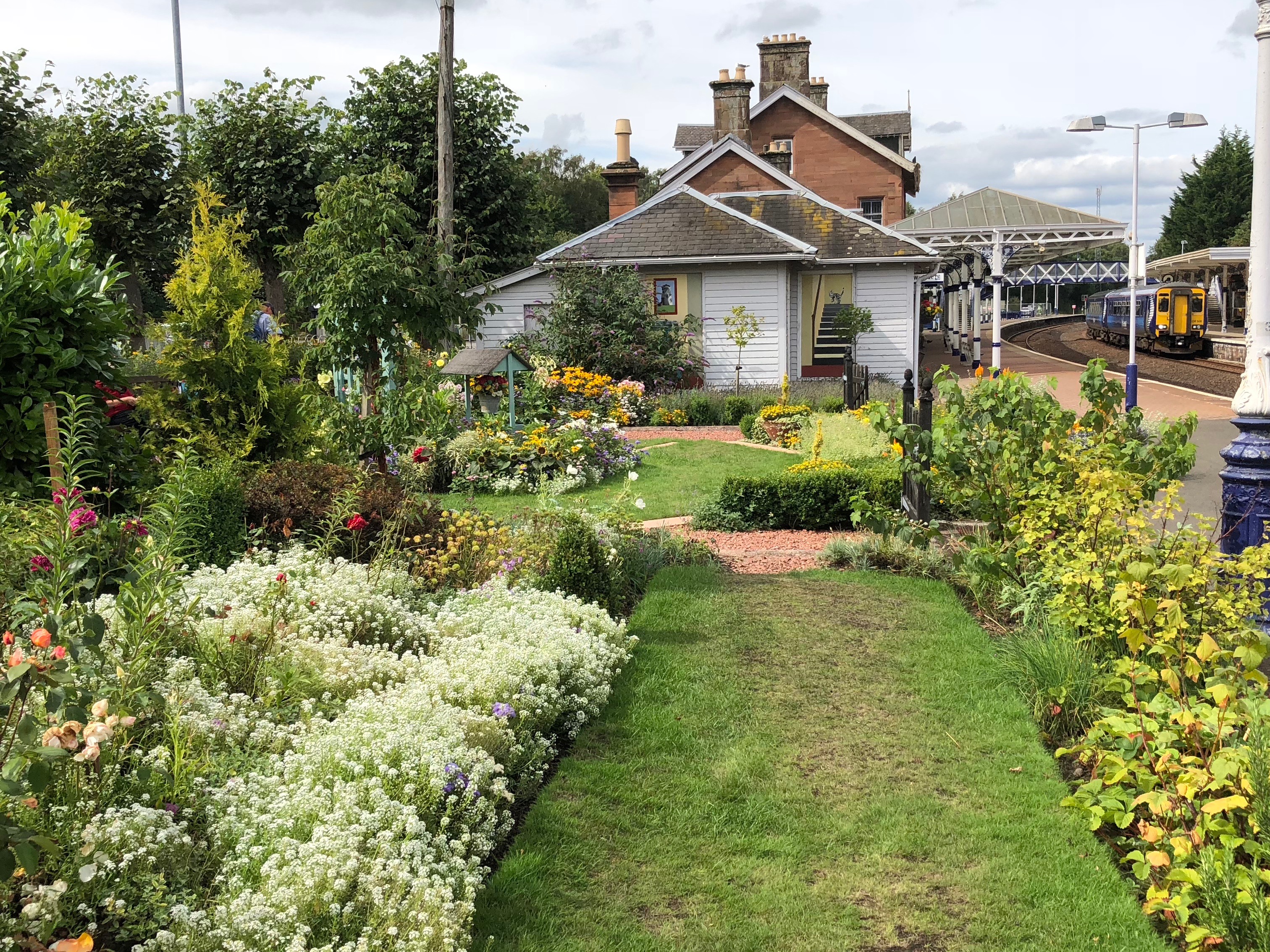 Dumfries Station Garden
Dumfries Railway Station, Lovers Walk, Dumfries
DG1 1LT
South West Railway Adopters Garden Group (Louis Wall)
Sunday 28 April, Sunday 30 June & Sunday 8 September, 11am - 4pm (2019)
34579
T:
07769275971
E:
stationgardener@live.co.uk
Dumfries Station Garden, on both sides of the station platform, is quite unusual. It is formally planted to reflect colour and interest all year round. There is a specialist wildlife garden planted with native wildflower species and also a Biblical garden, composed of many plants mentioned in the Bible. You will also see unique pieces of artwork depicting the Flying Scotsman and also the beautiful landscape of wild Galloway. The garden is co-ordinated by Louis Wall, holder of Gardener of the Year Award in 2018. He is assisted by a team of hard-working volunteers. 
Directions: The garden is located on both sides of the station platform at Dumfries Station on Lovers Walk in Dumfries. Most buses stop directly at the station, which is about a ten-minute walk from the town centre. There is ample parking spaces. 
Admission: by donation
Charities: Donation to SGS Beneficiaries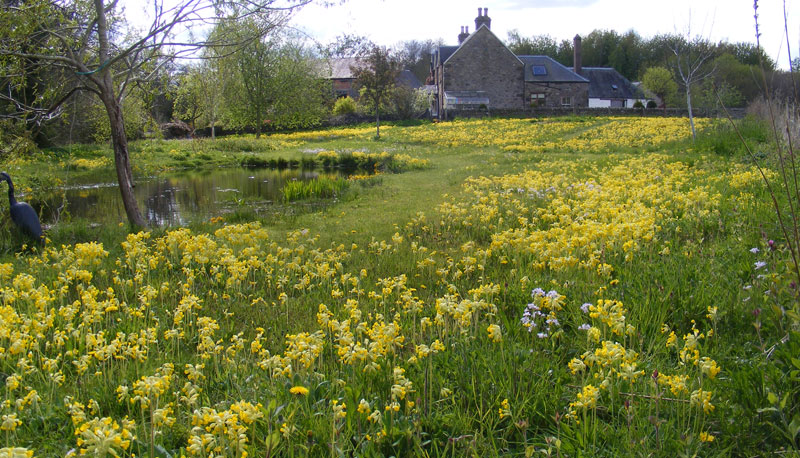 The Steading at Clunie
Newmill of Kinloch, Clunie, Blairgowrie
PH10 6SG
Jean and Dave Trudgill
Sunday 28 April, 2pm - 5pm (2019)
2c
T:
01250 884263
The Steading at Newmill is situated on the Lunan Burn midway between lochs Clunie and Marlee. There is a small cottage garden with a fish pond that leads on to the wildflower meadow that, hopefully, will be carpeted with cowslips. A bridge over the tail-race of the old mill is the start of the woodland walk around two ponds and for about 600 yards along the Lunan Burn with displays of wood anemones, lady's smock and primoses. The area is a haven for wildlife with beavers burrowing into the banks of the mill race.
Directions: Three miles west of Blairgowrie on the A923. About 600 yards after the Kinloch Hotel in the direction of Dunkeld take the track on the left, just after a mobile phone mast and a breeze-block wall. There is parking for ten vehicles on a paved area, and ample parking in a neighbour's field, provided the ground is not soft.
Admission: £4.50, children free
Charities: Save the Children UK 60%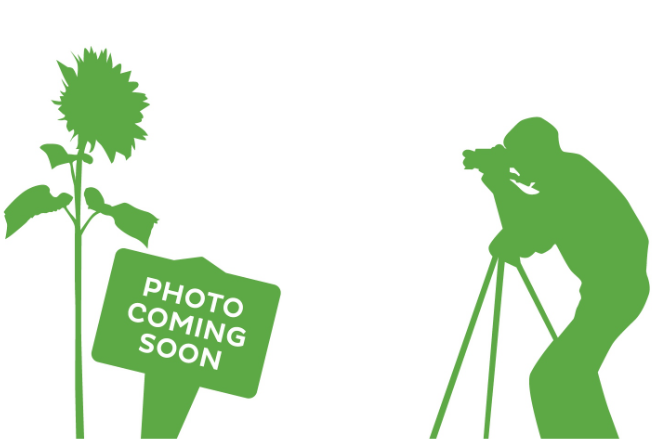 Glenarn Plant Sale
Glenarn Road, Rhu
G84 8LL
Michael and Sue Thornley
Sunday 28 April, 2pm - 5pm (2019)
1c467
T:
01436 820493
E:
masthome@btinternet.com
Magnolia, rhododendrons, maples, meconopsis and other ericaceous plants raised by cuttings from Glenarn plants or from specialist seed exchanges plus lots of other interesting plants.
Directions: On the A814, two miles north of Helensburgh, up Pier Road. Cars to be left at the gate unless passengers are infirm.
Admission: £5.00, children free
Charities: Alzheimer Scotland: Helensburgh Dementia Resource Centre 60%

Merrylee Spring Plant Sale
Merrylee Plots, Quadrant Road, Newlands, Glasgow
G43 2QQ
Merrylee Plotholders Association
Saturday 4 May, 11:30am - 3:30pm (2019)
2c84679
T:
07768 964027
E:
merryleeplots@yahoo.co.uk
The annual Merrylee Plant Sale is delighted to open the gates for 2019 to the public for the first time. Previously a members only event, the plant sale is a firm favourite in the gardening calendar. The stalls are situated in the courtyard at Merrylee Plotholders Association allotments in the heart of Glasgow's Southside - a two kilometre square hidden gem in the city. Our bank holiday, early season sale includes a wide selection of home grown perennials, shrubs, bedding plants and more. Vegetable seedlings like leeks, tomatoes, brassicas and salads will also be available. We look forward to seeing you all!
Directions: From Glasgow, follow the M8 west, joining the M77, leave at Junction 2, turning left onto Barrhead Road. Follow for two and a half miles via Nether Auldhouse Road. Turning left onto Langside Drive. Merrylee is on the right at Quadrant Road. By Rail from Glasgow Central, Scotrail trains to Newton. Alight at Langside Station. and it's about ½ mile (eight mins by foot). Merrylee is on the left at Quadrant Road. By Bus from Glasgow City Centre, towards First Bus to Crookfur. Nos 38, 38b, 38c, 38e to Calderwood Road (Id:45243628). Walking south on Kilmarnock Road, left onto Merrylee Road. and along Langside Drive go in on the left. (Ten minute walk).
Admission: £4.00, children free
Charities: Merrylee Plotholders Association 60%