Images On / Off
Description On / Off
Total of 30 openings.
Fife Spring Trail
Various locations across Fife
KY16 8QD
The Fife Gardeners
The Fife Spring Trail is open at various dates over April and May. Please see individual gardens above for dates and times. Admission £25.00, children free. (2018)
69
E:
fife@scotlandsgardens.org
Running duringthe Spring this year in April and May, the Fife Gardeners are offering an opportunity to visit 12 privately owned gardens across Central and East Fife. This offers a very flexible way to keep up your weekly dose of beautiful gardens, and excellent value for money. Fife can look quite bleak in March, with brown arable fields and fringed by a cold North Sea, but by April, the countryside is starting to burst into verdant colours, and our gardens are also starting to bloom. A wide variety of gardens is on offer, from bluebell and daffodil woodlands, through natural style plantings of rhododendrons and other spring flowering shrubs, to more formal garden settings in some of Fife's most notable gardens, large and small.
Cambo Plant Fair
Kingsbarns KY16 8QD (Trustees of Cambo Heritage Trust) Sunday 15 April 11:30am-3:30pm
Craigfoodie
Dairsie KY15 4RU (Mr and Mrs James Murray) Wednesdays 11 April & 16, 23 May, 10am - 4pm
Crail Gardens
Tuesdays 10, 17, 24 April & 1 May 1pm - 4pm
2 Castle Street
Crail KY10 3SQ (Mrs Jeni Auchinleck)
17 Marketgate
Crail KY10 3TL (Jim and Kathleen Main)
Kenlygreen House
Boarhills, St Andrews KY16 8PT (Mr & Mrs John Kilgour) Tuesdays 17, 24 April & 1 May 10am - 1pm
Myres Castle
Auchtermuchty KY14 7EW (Henry and Amanda Barge) Thursdays 12, 19, 26 April & 3 May, 2pm - 5pm
South Flisk
Blebo Craigs, Cupar KY15 5UQ (Mr and Mrs George Young) Thursdays 12, 19, 26 April & 3 May, 1pm - 5pm
Straiton Farmhouse
Straiton Farm, Balmullo KY16 0BN (Mrs Barbara Pickard) Wednesdays 11 April & 16, 23 May, 1pm - 4pm
The Murrel
Aberdour KY3 0RN (Mr and Mrs Alistair Bowen) Wednesdays 11, 18, 25 April, 2:30pm - 4:30pm
The Tower
1 Northview Terrace, Wormit DD6 8PP (Peter and Angela Davey) Thursdays 19, 26 April & 3, 10 May, 2pm - 5pm
Wemyss Castle Gardens
Coaltown of Wemyss KY1 4TE (Mr and Mrs Michael Wemyss and Wemyss Estates Trustees) Wednesdays 11, 18, 25 April, 1pm - 4pm
Wormistoune House
Crail KY10 3XH (Baron and Lady Wormiston) Tuesdays 10, 17, 24 April & 1 May, 2pm - 4pm
Directions: Directions to each garden will be provided with the tickets.
Admission: £25.00, children free
Charities: RDA: Fife 30% & Rhet Fife Countryside Initiative Limited 30%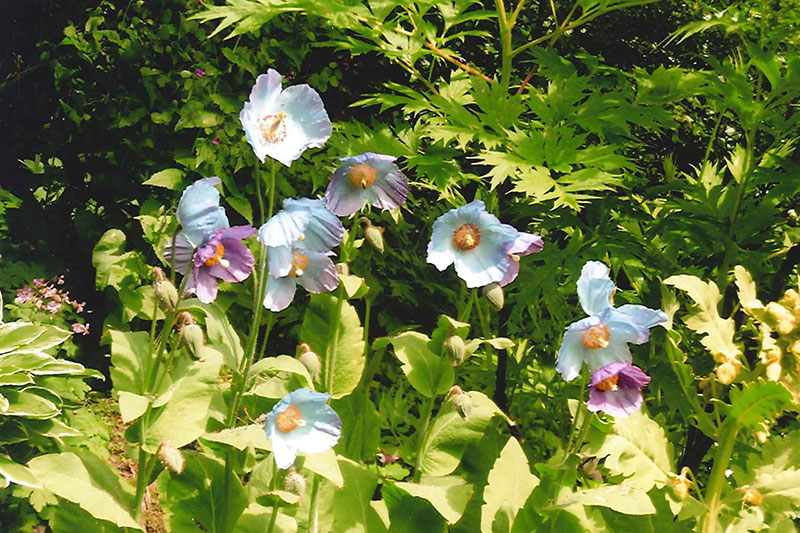 Inchmill Cottage
Glenprosen, nr Kirriemuir
DD8 4SA
Iain Nelson
Thursday 10 May, Thursday 24 May, Thursday 7 June, Thursday 21 June, Thursday 5 July, Thursday 19 July, Thursday 9 August, Thursday 23 August, Thursday 6 September & Thursday 20 September, 2pm - 5pm (2018)
c
T:
01575 540452
This is a long, sloping and terraced garden at over 800 feet in the Braes of Angus, developed to be a garden for all seasons. Half is dominated by bulbs, rhododendrons, azaleas, primulas, meconopsis and clematis. The other half mainly later summer bulbs, herbaceous plants and roses. There is also a rockery/scree and fernery.
Directions: From Kirriemuir take the B955 (sign-posted to The Glens) to Dykehead (about five miles). From there follow the Prosen sign for about five miles. Inchmill is the white fronted cottage beside the phone box.
Admission: £3.00, children free
Charities: The Archie Foundation 60%
Maolachy's Garden
Lochavich, by Taynuilt
PA35 1HJ
Georgina Dalton
Saturday/Sunday, 19/20 May, 1pm - 6pm (2018)
2c
T:
01866 844212
Three acres of woodland garden with a tumbling burn - created in a small glen over 40 years. At an altitude of 450 feet and two weeks behind the coastal changes we have a shorter growing season. By not struggling to grow tender or late species we can enjoy those that are happy to grow well here and give us all much pleasure. Snowdrops, followed by early rhododendrons, masses of daffodils in many varieties, bluebells, wildflowers and azaleas, primulas and irises. A productive vegetable patch and tunnel feed the gardener and family.
Directions: A816 to Kilmelford. Turn uphill between shop and church, signposted Lochavich 6, steep and twisty road with hairpin bend shortly after leaving village, check for passing places. Maolachy Drive is 4 miles from village. Cross three county cattle grids; after the third. Ignore the foresty tracks to left and right. Continue downhill towards Loch Avich, and Maolachy is up on the left, first house after Kilmelford. Ignore SatNav.
Admission: £4.00, children free
Charities: Hope: Oban 60%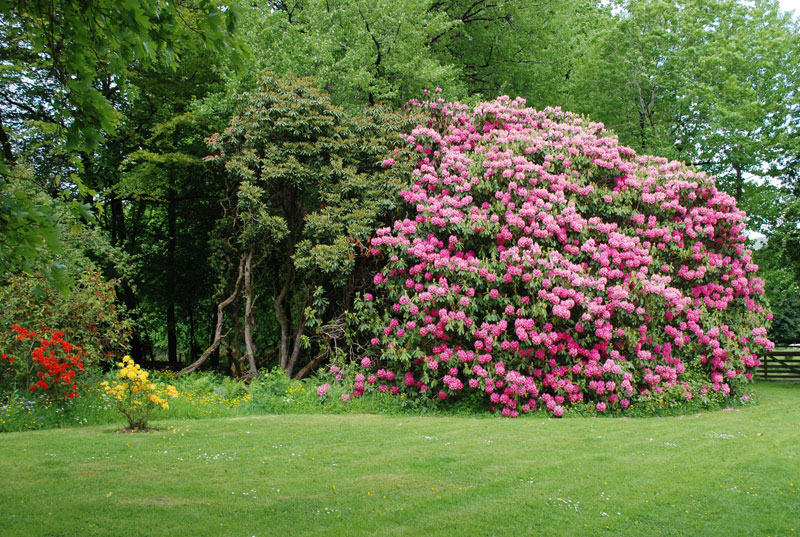 Strachur House Flower & Woodland Gardens
Strachur
PA27 8BX
Sir Charles and Lady Maclean
Saturday/Sunday, 19/20 May, 1pm - 5pm (2018)
c457
Directly behind Strachur House the flower garden is sheltered by magnificent beeches, limes, ancient yews and Japanese maples. There are herbaceous borders, a burnside rhododendron and azalea walk and a rockery. Old fashioned and species roses, lilies, tulips, spring bulbs and Himalayan poppies make a varied display in this informal haven of beauty and tranquillity. The garden gives onto Strachur Park, laid out by General Campbell in 1782, which offers spectacular walks through natural woodland with two hundred year old trees, rare shrubs and a lochan rich in native wildlife.
Directions: Turn off A815 at Strachur House Farm entrance. Park in farm square. Bus Dunoon - Inveraray. From Edinburgh/Glasgow take Ferry from Gourock to Dunoon.
Admission: £4.00, children free
Charities: British Red Cross: Dunoon 60%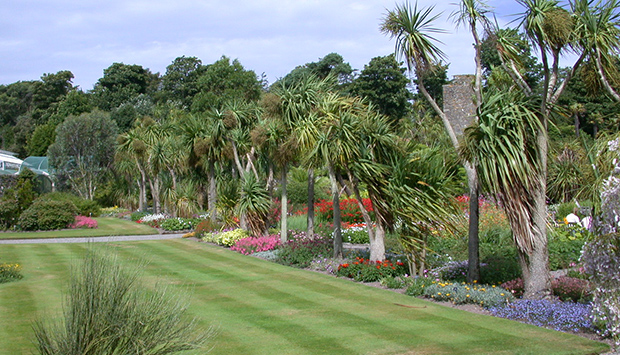 Logan Botanic Garden
Port Logan, by Stranraer
DG9 9ND
A Regional Garden of the Royal Botanic Garden Edinburgh
Sunday 20 May, 10am - 5pm (2018)
45ea
T:
01776 860231
At the south western tip of Scotland lies Logan which is unrivaled as the country's most exotic garden. With a mild climate washed by the Gulf Stream, a remarkable collection of bizarre and beautiful plants, especially from the southern hemisphere, flourish out of doors. Enjoy the colourful walled garden with its magnificent tree ferns, palms and borders along with the contrasting woodland garden with its unworldly gunnera bog. Visit the Logan Conservatory which houses a special collection of tender South African species.
National Plant Collection: Gunnera, Leptospermum spp., Griselinia spp., Clianthus and Sutherlandia
Champion Trees: Polylepis and Eucalyptus
Directions: Ten miles south of Stranraer on the A716 then 2½ miles from Ardwell village.
Admission: details can be found on the garden's website
Charities: Board Of Trustees Of The Royal Botanic Garden Edinburgh 60%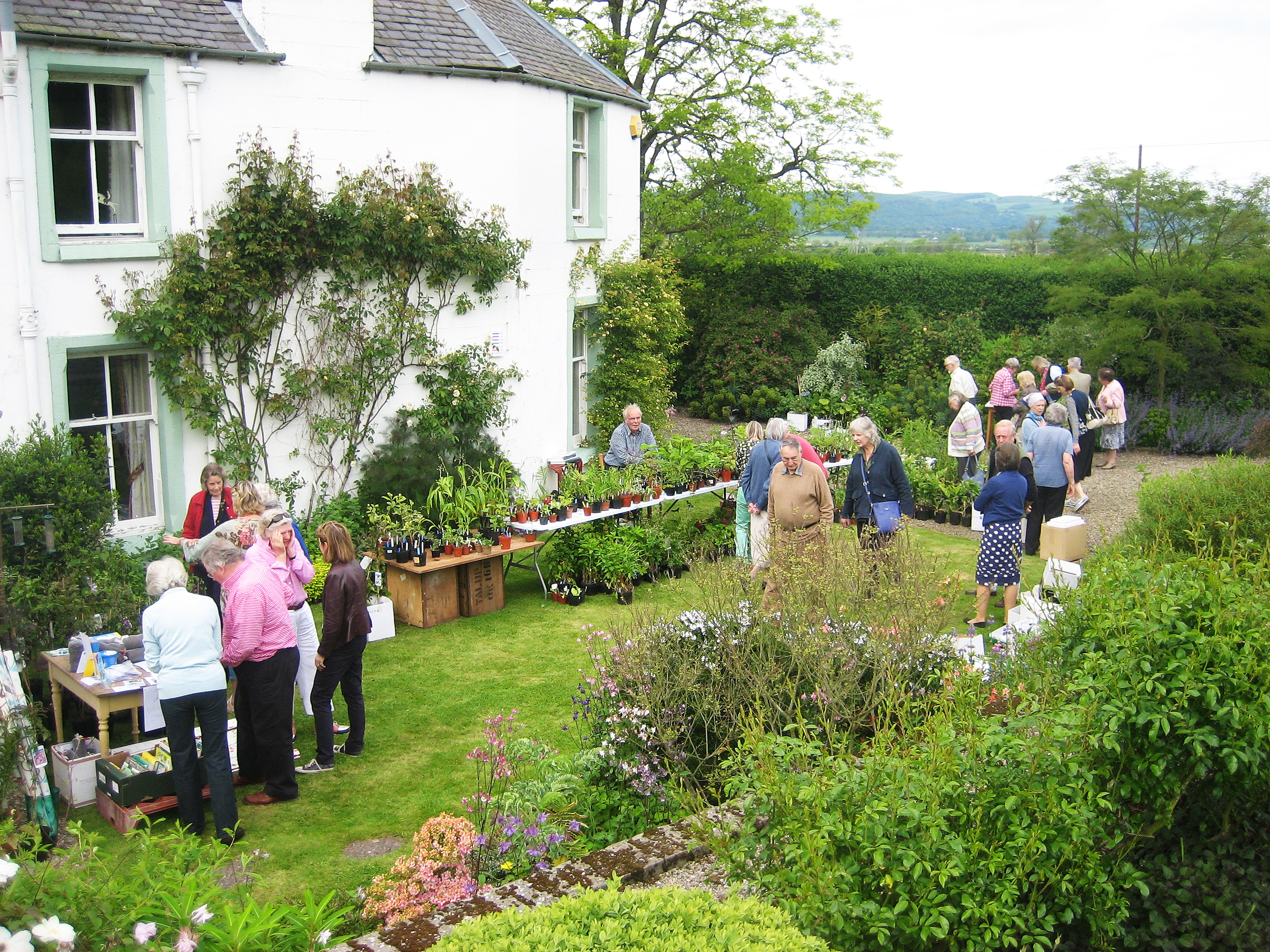 SGS Plant Sale at Pitcurran House
Abernethy
PH2 9LH
The Hon Ranald and Mrs Noel-Paton
Sunday 20 May, 12pm - 5pm (2018)
23c4679
T:
01738 850933
E:
patricianp@pitcurran.com
Extensive, interesting and unusual plant sale, mostly sourced from private gardens. The garden which was created 14 years ago is also open. Leslie Bisset (ex Curator of the Dundee Botanic Gardens) will be available to answer any horticultural questions.
Directions: South East of Perth. From M90 (exit 9) take A912 towards Glenfarg, go left at roundabout onto A913 to Abernethy. Pitcurran House is at the far eastern end of the village.
Admission: by donation
Charities: Juvenile Diabetes Research Foundation Limited 60%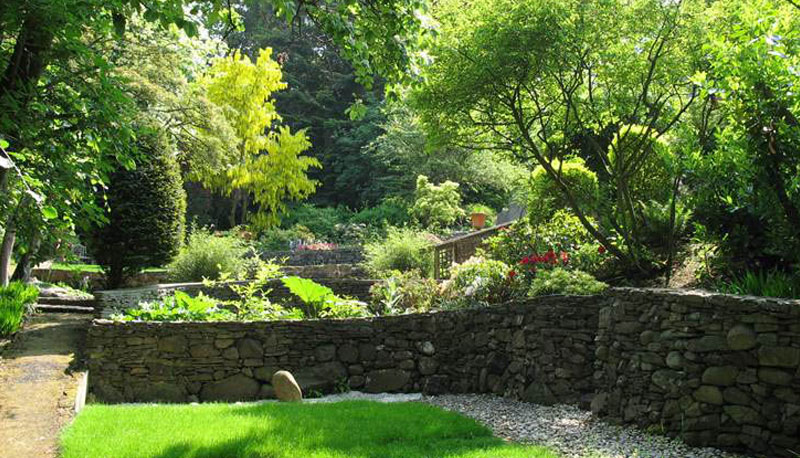 Bridge of Allan Gardens
Bridge of Allan
FK9
The Bridge of Allan Gardeners
Sunday 20 May, 1pm - 5pm (2018)
2c67
E:
r.leckie44@btinternet.com
A variety of both large and small gardens, with specimen trees, shrubs and rhododendron, perennials, water features, vegetables and a Japanese garden.
Directions: Signposted from village.
Admission: £5.00, children free
Charities: Artlink Central Ltd 30% & St Saviours Episcopal Church: Bridge Of Allan 30%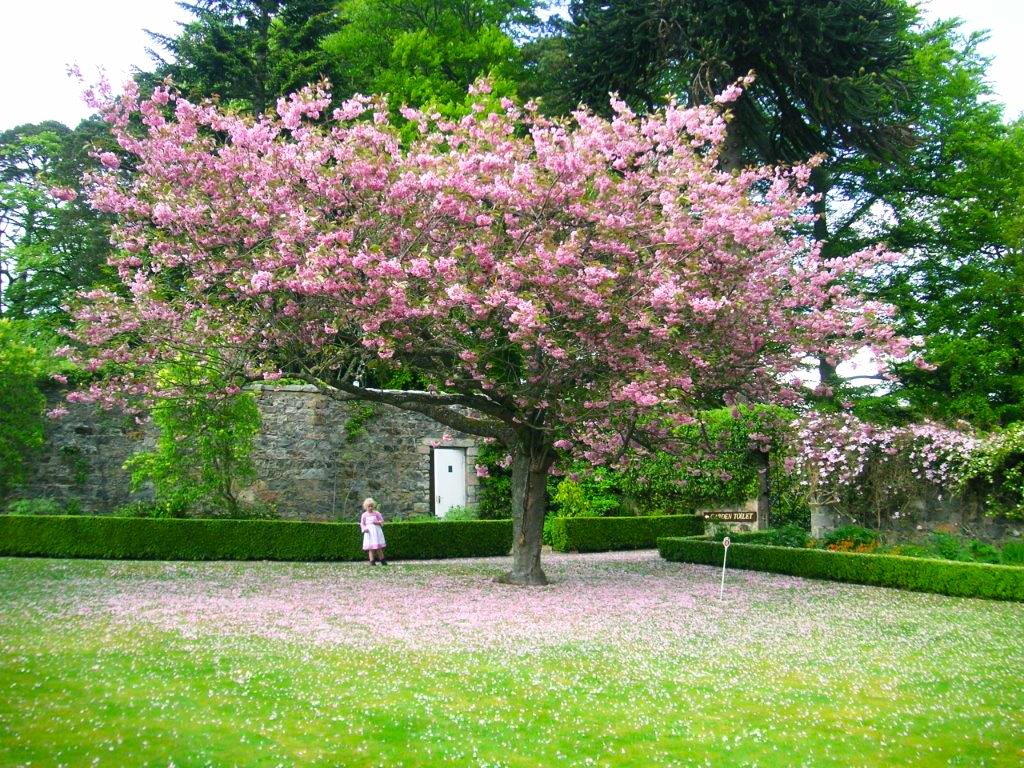 Inchmarlo House Garden
Inchmarlo, Banchory
AB31 4AL
Skene Enterprises (Aberdeen) Ltd
Sunday 20 May, 1:30pm - 4:30pm (2018)
2c8457
T:
01330 826242
E:
info@inchmarlo-retirement.co.uk
Beautiful five acre woodland garden filled with azaleas and rhododendrons beneath ancient Scots pines, Douglas firs and silver firs (some over 42 metres tall). Also beeches, rare and unusual trees including pindrow firs, Pere David's maple, Erman's birch and a mountain snowdrop tree. The Oriental Garden features a Kare Sansui, a dry slate stream designed by Peter Roger, a RHS Chelsea gold medal winner. The Rainbow Garden, within the keyhole-shaped purple Prunus cerasifera hedge, has been designed by Billy Carruthers, an eight times gold medal winner at the RHS Scottish Garden Show.
Directions: From Aberdeen via North Deeside Road on the A93, one mile west of Banchory turn right at the main gate to the Inchmarlo Estate.
Admission: £5.00, children free
Charities: Alzheimer Scotland 30% & The Forget-Me-Not Club 30%
101 Greenbank Crescent
Edinburgh
EH10 5TA
Mr and Mrs Jerry and Christine Gregson
Sunday 20 May, 2pm - 5pm (2018)
2c84
T:
0131 447 6492
E:
jerry_gregson@yahoo.co.uk
The front of the house is on a busy town bus route, but the back of the house is in the country, with views to the Pentland Hills and over the adjoining Braidburn Valley Park. The garden shows what can be done on a steeply sloped site. Paths and steps join a variety of distinct areas and terraces, each with a different character. The aim is to have colour, contrast and interest all year round.
Directions: From city centre take the A702 through Morningside. Continue uphill and turn right at Greenbank Church on to Greenbank Crescent. On 5 and 16 bus routes, the stop is for Greenbank Row.
Admission: £4.00, children free
Charities: Shelter Scotland 60%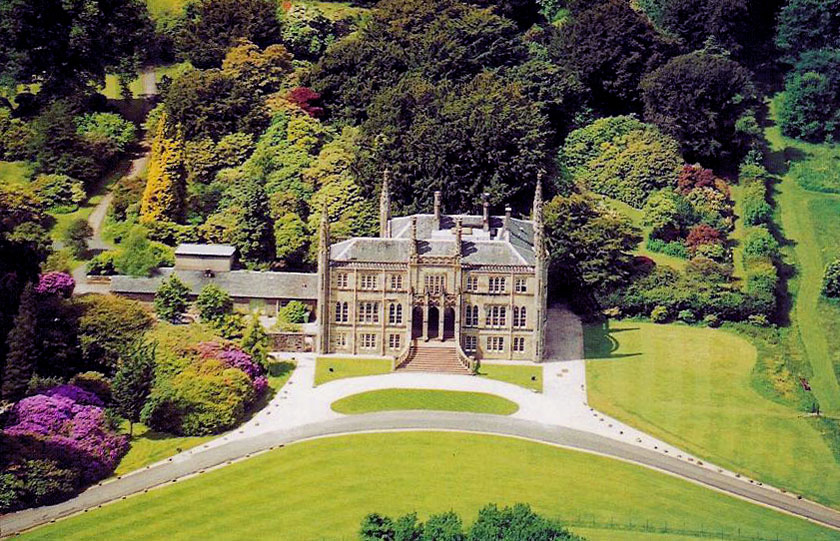 Ross Priory
Gartocharn
G83 8NL
University of Strathclyde
Sunday 20 May, 2pm - 5pm (2018)
2c8467
Mansion house with glorious views over Loch Lomond with adjoining garden. Wonderful rhododendrons and azaleas are the principal plants in the garden, with a varied selection of trees and shrubs throughout. Spectacular spring bulbs, border plantings of herbaceous perennials, shrubs and trees. Extensive walled garden with glasshouses, pergola and ornamental plantings. Play area and putting green beside house.
Directions: Gartocharn 1½ miles off the A811. The Balloch to Gartocharn bus leaves Balloch at 13:52.
Admission: £5.00, children free
Charities: Children's Hospice Association Scotland 30% & Friends Of Loch Lomond & The Trossachs 30%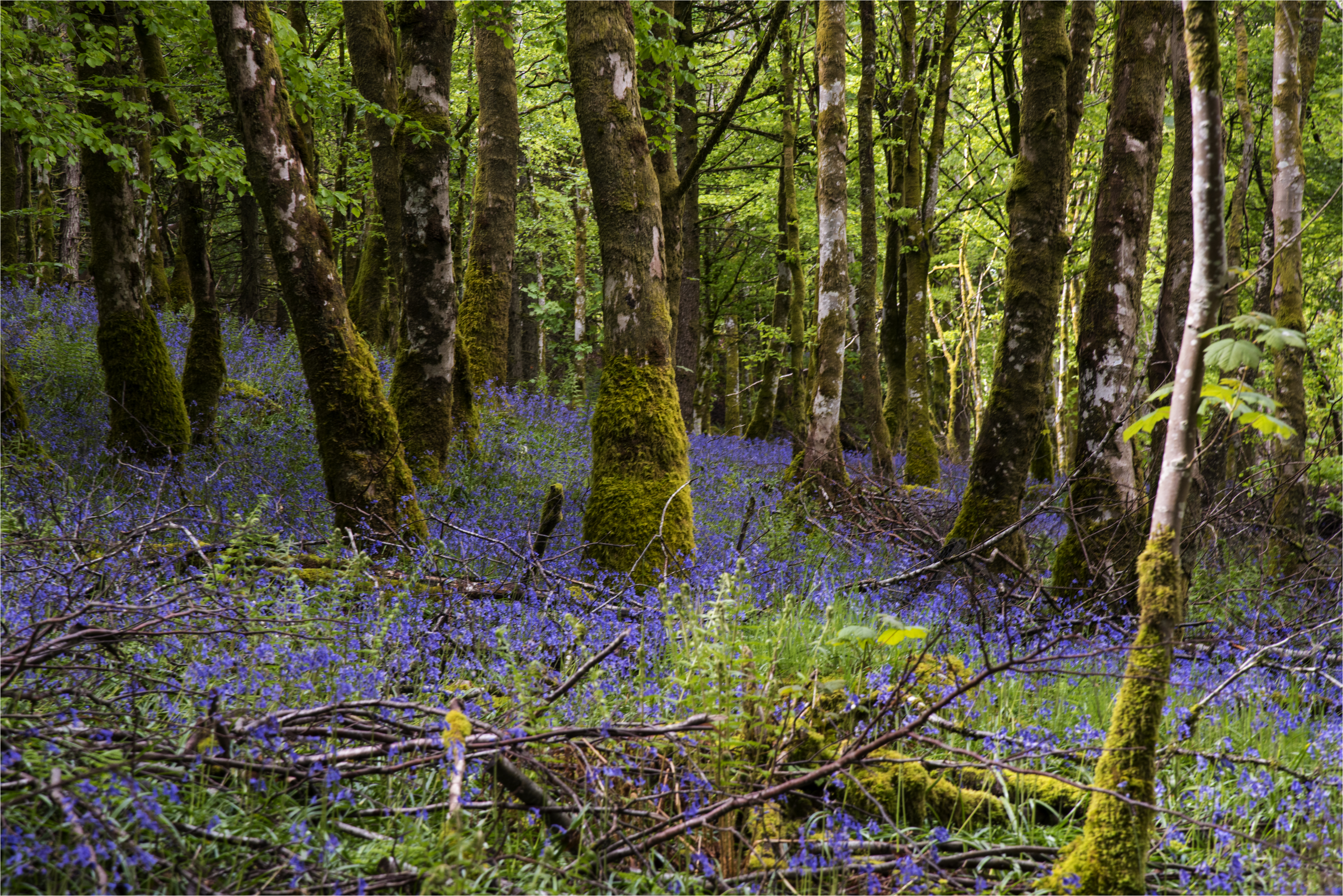 Craigengillan Estate and Scottish Dark Sky Observatory
Dalmellington
KA6 7PZ
Mark Gibson and Fi McLelland
Sunday 20 May, 2pm - 5pm (2018)
26d7
T:
01292 551118
E:
fi@craigengillan.com
Peacefully set in a rugged 'Highland' landscape recognised by Historic Scotland's Inventory of Gardens and Designed Landscapes. Beautiful gardens, recently uncovered 'rock and water garden' by James Pulham & Sons. Extensive displays of native bluebells - great swathes of vibrant blue under the fresh greens of newly forming leaf canopies. At night there are some of the darkest skies that most people will ever see with stars, planets, comets and constellations all visible.
Directions: A713 from Ayr, at the round red 30mph sign on entering Dalmellington turn right (signed Craigengillan Stables) - drive for approx 2¼ m to Craigengillan House. From Carsphairn, stay on the main road through Dalmellington then take first turning on left after the Jet petrol station.
Admission: £4.00, children free
Charities: The Scottish Dark Sky Observatory 60%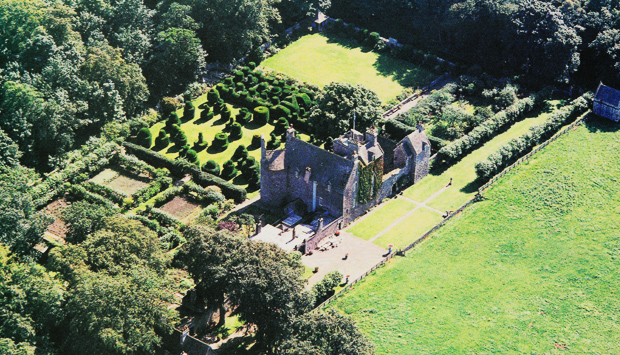 Earlshall Castle
Leuchars
KY16 0DP
Paul & Josine Veenhuijzen
Sunday 20 May, 2pm - 5pm (2018)
2c45d
T:
01334 839205
Celebrating over 50 years of opening for charity with Scotland's Gardens Scheme. Extensive and interesting garden designed by Sir Robert Lorimer. Fascinating topiary lawn, for which Earlshall is renowned, rose terrace, croquet lawn with herbaceous borders, shrub border, box garden, orchard, kitchen and herb garden. Spectacular spring bulbs.
Directions: On Earlshall Road, three quarters of a mile east of Leuchars Village (off A919). Bus/train to Leuchars.
Admission: £5.00, children free
Charities: Royal Scots Dragoon Guards Regimental Trust 60%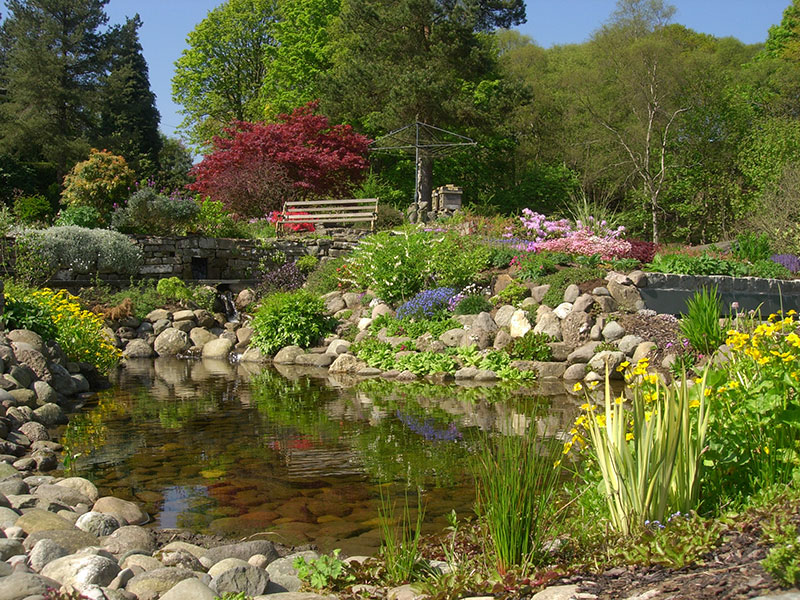 Kilsyth Gardens
Allanfauld Road, Kilsyth
G65 9DE
Mr & Mrs A Patrick and Mr & Mrs George Murdoch
Sunday 20 May, 2pm - 5pm (2018)
2c8467
T:
07743 110908
E:
alan.patrick3@googlemail.com
Aeolia
A third of an acre woodland garden developed since 1960 and designed to have something in flower every month of the year. The garden contains a large variety of mature specimen trees and shrubs, maples, primulas, hardy geraniums and herbaceous plants. Spring bulbs provide early colour and lilies and dahlias provide late season interest. There are a couple of small ponds for wildlife, two greenhouses and a fruit production area. The owners are members of the Scottish Rhododendron Society and have a collection of over 100 specimens, some grown from seed. Areas of the garden are often under development to provide something new to see and provide material for the extensive plant sale, which is all homegrown.
Blackmill
Across the road from Aeolia, Blackmill is a garden of two parts in that the Garrel Burn runs through the property. On one side is an acre of mature specimen trees, rhododendrons and shrubs on the site of an old waterpowered sickle mill. There is an ornamental pond and a rock pool built into the remains of the mill building. On the other side a further two acres of woodland glen with paths along the Garrel Burn with views to many cascading waterfalls, one with a seven metre drop. New is a large area of wildflowers alongside the burn, a micro hydro scheme is on view along with many different types of dry stone walls.
Directions: Turn off A803 into Parkburn Road up to crossroads (parking attendant will advise you on parking). Bus 89 Glasgow-Kilsyth this service has a stop up at the crossroads a couple of minutes walk to the gardens. Trains - the nearest station is Croy connection bus 147 or 344 to Kilsyth.
Admission: £6.50, children free
Charities: Strathcarron Hospice 60%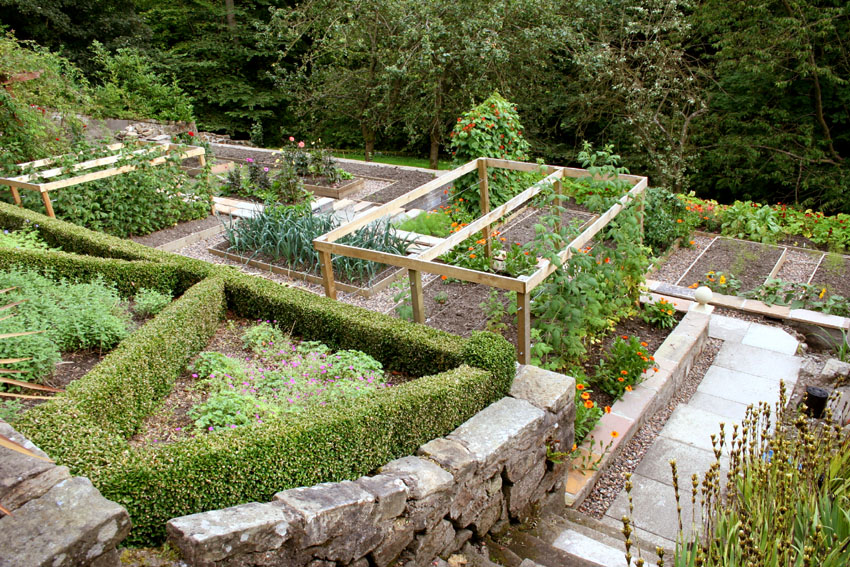 Kirklands
Saline
KY12 9TS
Peter & Gill Hart
Sunday 20 May, 2pm - 5pm (2018)
1c867
T:
01383 852737
E:
gill@i-comment360.com
Kirklands, built in 1832 on the site of an older house, has been the Hart family home for nearly 40 years. Over the years we have created an ever expanding garden with a woodland garden, herbaceous borders, bog garden, a terraced wall garden on a slope with raised vegetable and flower beds, 18 espalier fruit trees, rhododendrons and a display of red and yellow tulips. In the woodland garden there is a carpet of snowdrops followed by bluebells, meconopsis, trilliums, fritillaries, erythroniums, candelabra primulas and wonderful shrubs and trees all picked for their form and colour. In the bog garden by the side of Saline burn we have giant Gunnera manicata and Darmera peltata. A treehouse for the grandchildren was recently built, as seen on the Beechgrove Garden.
Directions: Junction 4, M90, then B914. Parking in the centre of the village, then a short walk to the garden. Limited disabled parking at Kirklands.
Admission: £5.00, children free
Charities: Saline Environmental Group 60%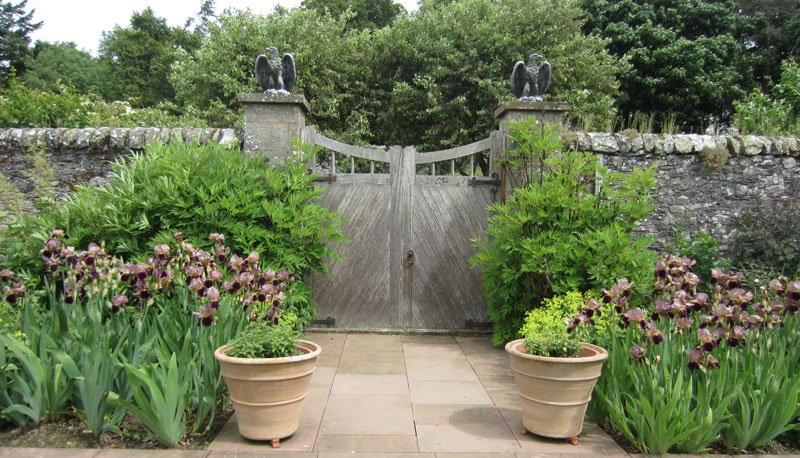 Laidlawstiel House
Clovenfords, Galashiels
TD1 1TJ
Mr and Mrs P Litherland
Wednesday 23 May, 1pm - 5pm (2018)
0c8
Walled garden containing herbaceous border, fruit, and vegetables in raised beds. There are colourful rhododendrons and azaleas as well as splendid views down to the River Tweed.
Directions: A72 between Clovenfords and Walkerburn, turn up the hill signposted for Thornielee. The house is on the right at the top of the hill.
Admission: £4.00, children free
Charities: CLIC Sargent 60%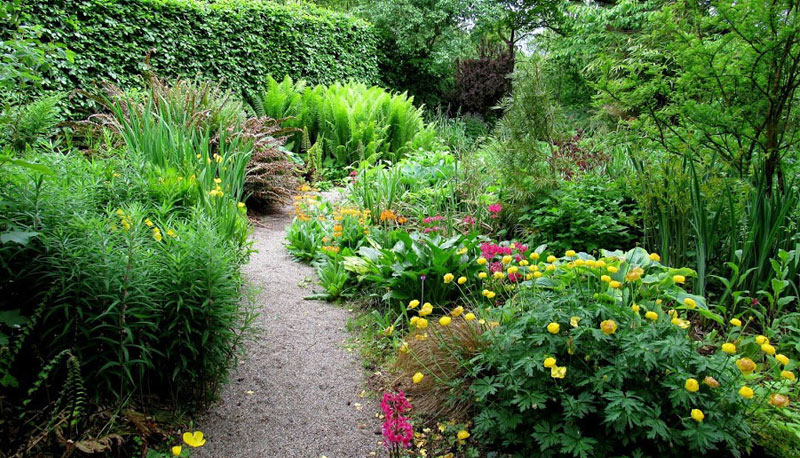 Airdlin Croft
Ythanbank, Ellon
AB41 7TS
Richard and Ellen Firmin
Friday/Saturday, 25/26 May, 10am - 4pm (2018)
c6
T:
01358 761491
E:
rsf@airdlin.com
A large woodland garden, eventually destined to fill our five acre croft, features species of rhododendrons, hydrangeas, viburnums, ferns, hostas and other shade tolerant plants. A sheltered, sunny terrace hosts some tender exotics. One of two polytunnels houses the 'library collection' of container grown hosta cultivars. We go out of our way to attract wildlife - 100 bird species recorded here since 1983.
Directions: From the A948, three miles north of Ellon, take the left turn towards Drumwhindle. After another couple of miles take the second left towards Cairnorrie. Proceed for nearly a mile, ignoring the first Airdlin Croft at Coalmoss, and turn left at the first bend, go down our 300 metre track, parking is in the field at the bottom.
Admission: £4.00, children free
Charities: Fauna & Flora International 60%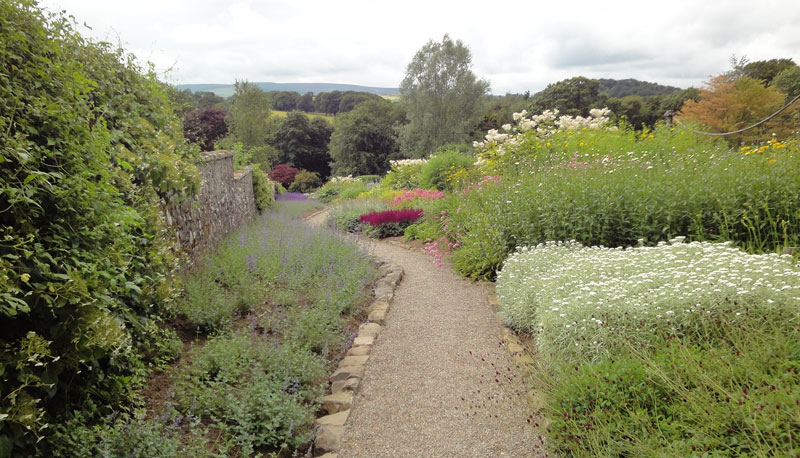 Leith Hall Garden
Huntly
AB54 4NQ
The National Trust for Scotland
Saturday 26 May & Saturday 25 August, 10am - 5pm (2018)
6d
T:
01464 831148
E:
www.nts.org.uk/leithhall
The west garden was made by Charles and Henrietta Leith-Hay around the beginning of the 20th century. In summer the magnificent zigzag herbaceous and serpentine catmint borders provide a dazzling display. A lot of project work has been ongoing in the garden, including a rose catenary along with large borders which have been redeveloped in a Gertrude Jekyll style and a laburnum archway with spring interest borders. The carefully reconstructed rock garden is a work in progress with new planting being added throughout the season.
Directions: On the B9002 one mile west of Kennethmont.
Admission: £5.00, children free
Charities: All proceeds to SGS Beneficiaries
Old Allangrange
Munlochy
IV8 8NZ
J J Gladwin
Saturday 26 May, 10:30am - 5pm (2018)
26e
T:
01463 811304
E:
jayjaygladwin@gmail.com
A 17th century lime washed house is the backdrop to a formal(ish) garden with many fine old trees including an ancient stand of yews. We use sculpted hedges to play with perspective. There is an ice house, vegetable garden, a mound, orchard and two large polytunnels where we grow vegetables biodynamically. We are establishing a nursery where plants attractive to invertebrates are grown. We plant particularly for wildlife so wildflowers and beneficial weeds are encouraged. New beds planted in 2017 along with significant additional planting in the orchard.
Champion Trees: Yew
Directions: From Inverness head four miles north on the A9, and follow the directions for Black Isle Brewery. Park in the brewery car park and you will be given directions in the shop.
Admission: £7.50, children free
Charities: Black Isle Bee Gardens 60%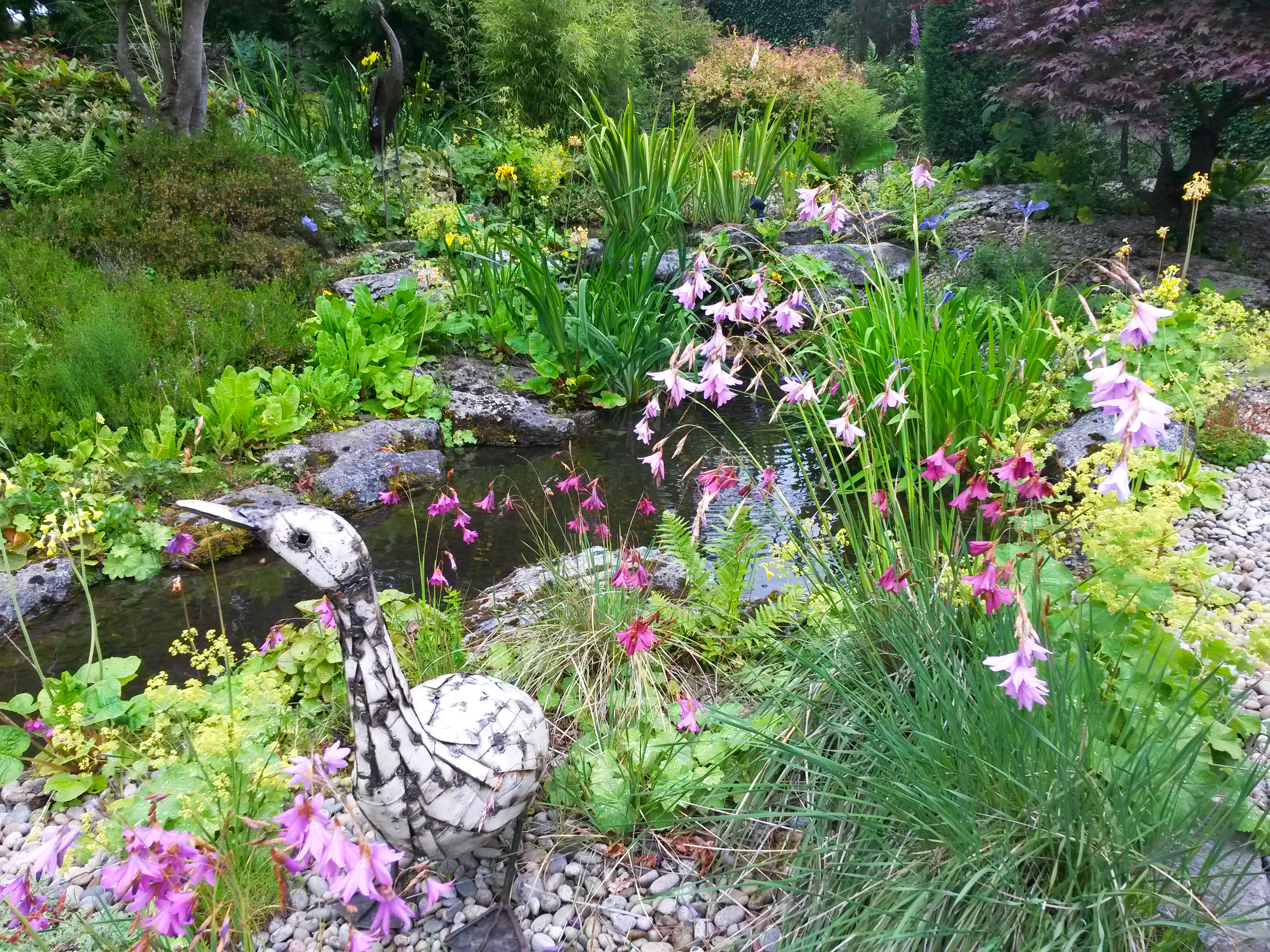 Balerno Lodge
36 Johnsburn Road, Balerno
EH14 7DX
Gilly Corstorphine
Saturday 26 May, 2pm - 5pm (2018)
2c845
Balerno Lodge is a two acre mature garden consisting of rhododendrons, azaleas, shrubbery and a small pretty stream leading into a pond. Within the walled garden there is a large central herbaceous border and a newly created insect friendly bed.
Directions: A70 to Balerno, leave school on the left, over a small roundabout up Johnsburn Road and it is the second opening on the right. Bus 44A.
Admission: £4.00, children free
Charities: Harmeny Education Trust Limited 60%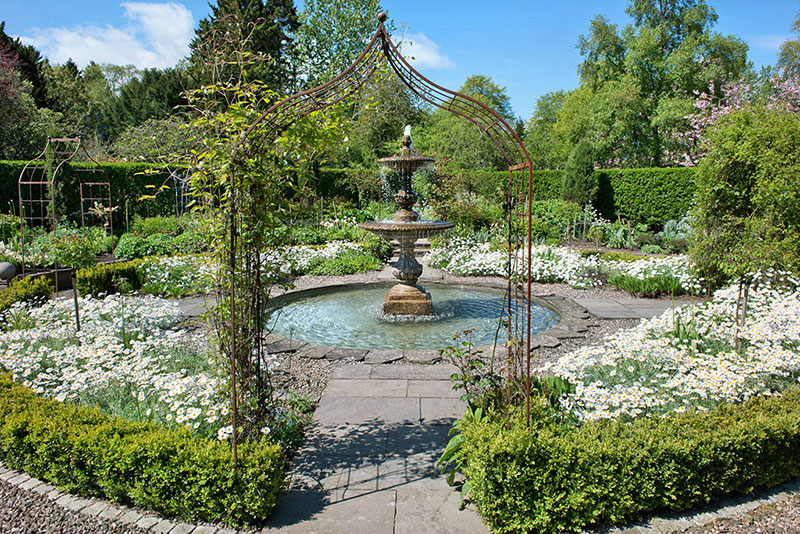 Gallery Garden
Gallery, by Montrose
DD10 9LA
Mr John Simson
Saturday/Sunday, 26/27 May, 2pm - 5pm (2018)
267
T:
01674 840550
E:
galleryhf@googlemail.com
The redesign and replanting of this historic garden have preserved and extended its traditional framework of holly, privet and box. A grassed central alley, embellished with circles, links themed gardens, including the recently replanted gold garden and hot border, with the fine collection of old roses and the fountain and pond of the formal white garden. A walk through the woodland garden, home to rare breed sheep, with its extensive border of mixed heathers, leads to the River North Esk. From there rough paths lead both ways along the bank. This very special garden has been featured in the March 2015 edition of Homes & Gardens, the December 2017 edition of English Garden and later in 2018 in Country Life .
Directions: From the A90 south of Northwater Bridge take the exit to Hillside and next left to Gallery and Marykirk. From the A937 west of rail underpass follow signs to Gallery and Northwater Bridge.
Admission: £5.00, children free
Charities: Perennial 60%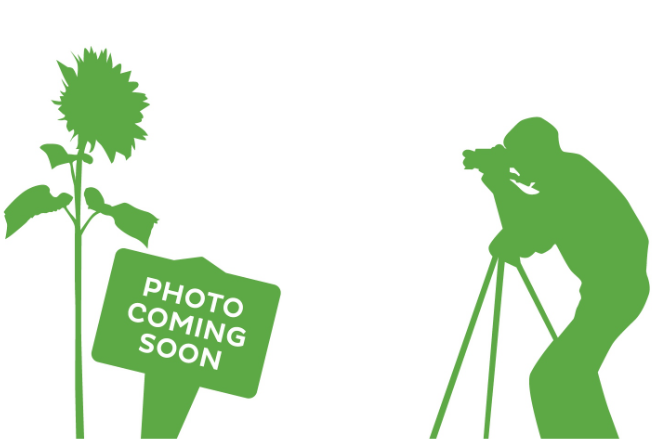 Galloway House Gardens
Garlieston, Newton Stewart
DG8 8HF
Galloway House Gardens Trust
Sunday 27 May, 9am - 5pm (2018)
3c67
T:
01988 600789
E:
info@gallowayhousegardens.co.uk
The garden is situated on the Solway Firth and benefits from the Gulf Stream. Visitors can wander through the arboretum on a network of hard and grass paths, which features handkerchief trees, soaring Douglas firs, beeches, oaks, and a particularly splendid horse chestnut, species rhododendrons and magnolias. Our walled garden, which is undergoing restoration, will be open on the day where refreshments will be served from 10am and plants will be on sale. Rigg Bay, which features an attractive sandy beach, adjoins the arboretum and our wilder woodland walk.
Directions: South from Newton Stewart on the A714 and follow signs to Garlieston on the B7004. At the first crossroads after passing the village sign go straight across on to the estate road then take the second right up to the pay and display car park.
Admission: £2.50, children free
Charities: Galloway House Gardens Trust 60%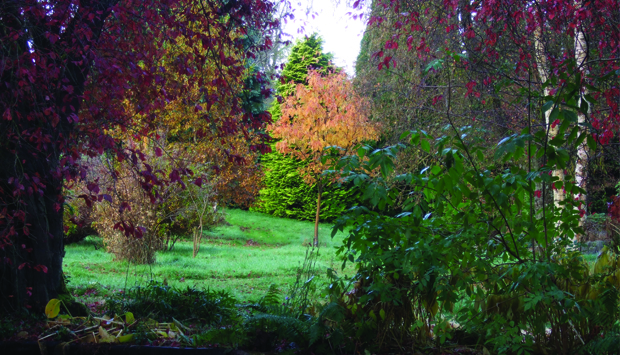 Bonhard House
Perth
PH2 7PQ
Stephen and Charlotte Hay
Sunday 27 May, 10am - 4pm (2018)
07
T:
01738552471
A traditional 19th century garden of five acres approached through an avenue of magnificent oaks. Mature trees, six classified by the National Tree Register as 'remarkable', including a handsome monkey puzzle tree, sequoias, Douglas Fir and a wide variety of hollies. Grassy paths wind around ponds, rockeries, flowering shrubs and smaller trees, providing some splendid perspectives. Rhododendron and azalea beds, and a productive kitchen garden. There is a Pinetum on a knoll behind the house containing 25 species. Possible sighting of pine marten, red squirrels, and green and greater-spotted woodpeckers.
Directions: A94 one and a half kilometres north of Perth take right turn, signed Murrayshall Hotel. After approxiamately one mile take entrance right marked Bonhard House at a sharp left turn. From Balbeggie turn left, signposted for Bonhard, one mile north of Scone. Turn right in a half a mile, pass any sign for Bonhard Nursery, and enter drive at sharp right turn.
Admission: £4.00, children free
Charities: Freedom from Fistula Foundation 60%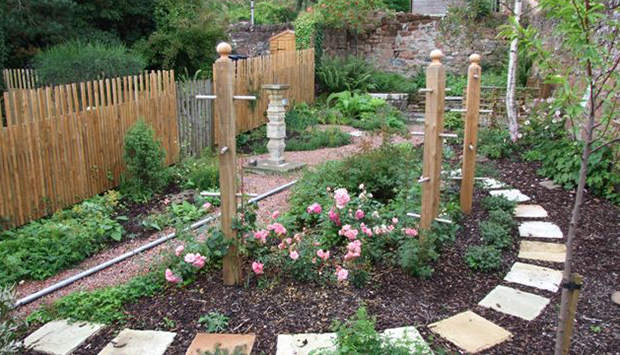 Hugh Miller's Birthplace Cottage & Museum
Church Street, Cromarty
IV11 8XA
The National Trust for Scotland
Sunday 27 May, 1pm - 5pm (2018)
4
T:
01381 600245
E:
millersmuseum@nts.org.uk
Domestic gardens, including the garden of wonders, created in 2008, with its theme of natural history, features fossils, exotic ferns, ornamental letter-cutting and a mystery stone. The sculptural centrepiece of this award-winning small but beautiful area is a scrap metal ammonite created by Helen Denerley. While at the birthplace, see the cobbled courtyard and the garden room - space for reflection and a walk around the garden named after Hugh's wife, Lydia. The crescent-shaped, sandstone path of fragrant climbing roses, herbs and wild plant areas which reflect Miller's own love of nature and curiosity in the natural landscape.
Directions: By road via Kessock Bridge and A832 to Cromarty. Twenty-two miles north east of Inverness.
Admission: details can be found on the garden's website
Charities: Donation to SGS Beneficiaries
Haystoun
Peebles
EH45 9JG
Mrs David Coltman
Sunday 27 May, 1:30pm - 5pm (2018)
2c67
This sixteenth century house (not open) has a charming walled garden with an ancient yew tree, herbaceous beds and vegetable garden. There is a wonderful burnside walk created since 1980, with azaleas, rhododendrons and primulas leading to a small ornamental loch (cleared in 1990) with stunning views up Glensax Valley.
Directions: Cross the River Tweed in Peebles to the south bank and follow Scotland's Gardens Scheme sign for approximately one mile.
Admission: £5.00, children free
Charities: MND Scotland: Doddie Weir'5 Discretionary Trust 60%
Corsock House
Corsock, Castle Douglas
DG7 3DJ
The Ingall Family
Sunday 27 May, 2pm - 5pm (2018)
2c57
T:
01644 440250
Corsock House garden includes an amazing variety of designed landscape, from a strictly formal walled garden, through richly planted woodlands full of different vistas, artfully designed water features and surprises to manicured lawns showing off the Bryce baronial mansion. This is an Arcadian garden with pools and temples, described by Ken Cox as 'the most photogenic woodland garden in Scotland'.
Directions: Off A75 Dumfries 14 miles, Castle Douglas ten miles, Corsock village ½ mile on A712.
Admission: £5.00, children free
Charities: Corsock & Kirkpatrick Durham Church Of Scotland 60%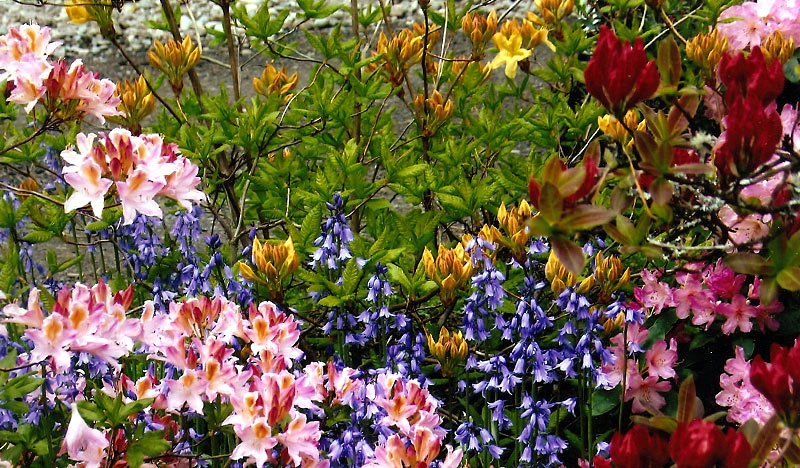 Ardverikie with Aberarder
Kinlochlaggan
PH20 1BX
Mrs P Laing & Mrs E T Smyth-Osbourne and The Feilden Family
Sunday 27 May, 2pm - 5:30pm (2018)
1c6
Aberarder
:The garden has been laid out over the last 20 years to create a mixture of spring and autumn plants and trees, including rhododendrons, azaleas and acers . The elevated view down Loch Laggan from the garden is exceptional.
Ardverikie
:Lovely setting on Loch Laggan with magnificent trees. Walled garden with large collection of acers, shrubs and herbaceous. Architecturally interesting house (not open) featured in Monarch of the Glen and The Crown.
Directions: On the A86 between Newtonmore and Spean Bridge. Ardverikie's entrance is at the east end of Loch Laggan by the gate lodge over the bridge. For Aberarder go up the drive 200 yards west of the Ardverikie entrance Lodge, adjoining a cottage.
Admission: £5.50, children free
Charities: Laggan Parish Church 30% & Highland Hospice 30%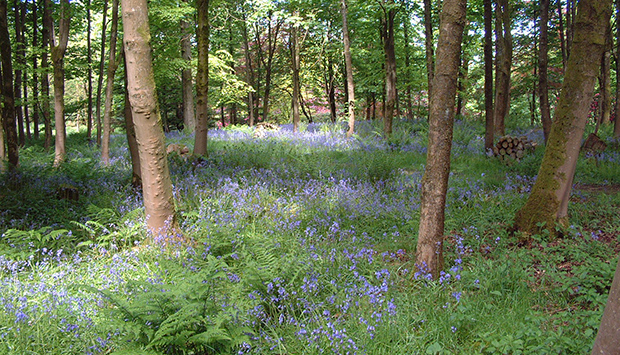 Carruth
Bridge of Weir
PA11 3SG
Mr and Mrs Charles Maclean
Sunday 27 May, 2pm - 5pm (2018)
2c67
Over 20 acres of long established rhododendrons, woodland with good bluebells, young arboretum and lawn gardens in lovely landscaped setting.
Directions: Access from B786 Kilmacolm/Lochwinnoch road. From Bridge of Weir take Torr Road until you get to the B786. Turn right and after approximately 100 yards the garden entrance is on the right. About 3½ miles from Kilmacolm and 5½ miles from Lochwinnoch on B786.
Admission: £4.00, children free
Charities: Marie Curie: Renfrewshire 60%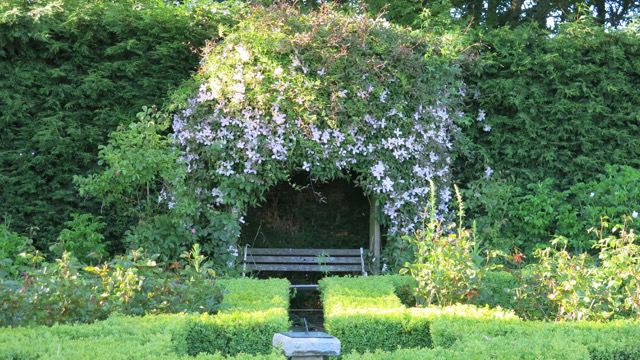 Shrubhill
Dunblane, Perthshire
FK15 9PA
Tiff and Michaela Wright
Sunday 27 May, 2pm - 5pm (2018)
2c6
E:
wrightrascals@btinternet.com
Two acres of mixed, informal planting of some unusual rhododendrons, azaleas, specimen trees and other shrubs. Beautiful all round views particularly over the Carse of Stirling and towards Ben Ledi and Ben Lomond. Herbaceous borders, meconopsis, late spring bulbs, water feature with a wide variety of primulas. Small walled garden predominantly for fruit and greenhouse with well established vine.
Directions: Two miles from Keir roundabout on the B824 on the left, just after the David Stirling Memorial, follow the signs and parking advice. One mile from A820 and on right.
Admission: £5.00, children free
Charities: Crossroads Scotland Caring For Carers: West of Scotland Branch 60%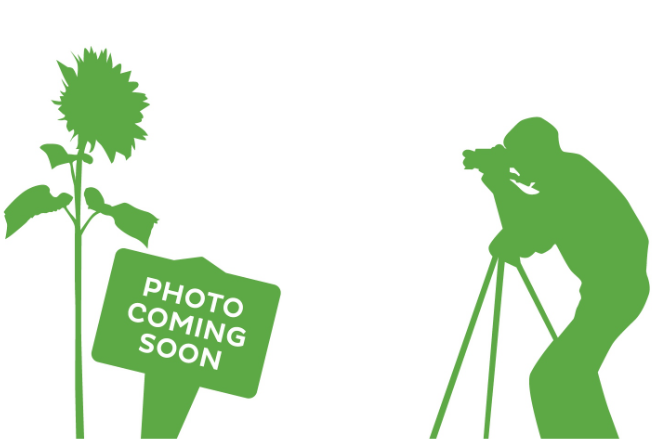 Cowhill Tower
Holywood
DG2 0RL
Mr and Mrs P Weatherall
Sunday 27 May, 2pm - 5pm (2018)
285d7
T:
01387 720304
E:
cmw@cowhill.co.uk
This is an interesting walled garden. There are topiary animals, birds and figures and a beautiful woodland walk. Splendid views can be seen from the lawn right down the Nith Valley. There are also a variety of statues from the Far East.
Directions: Hollywood is one and a half miles off A76, five miles north of Dumfries.
Admission: £5.00, children free
Charities: Maggies Centre 60%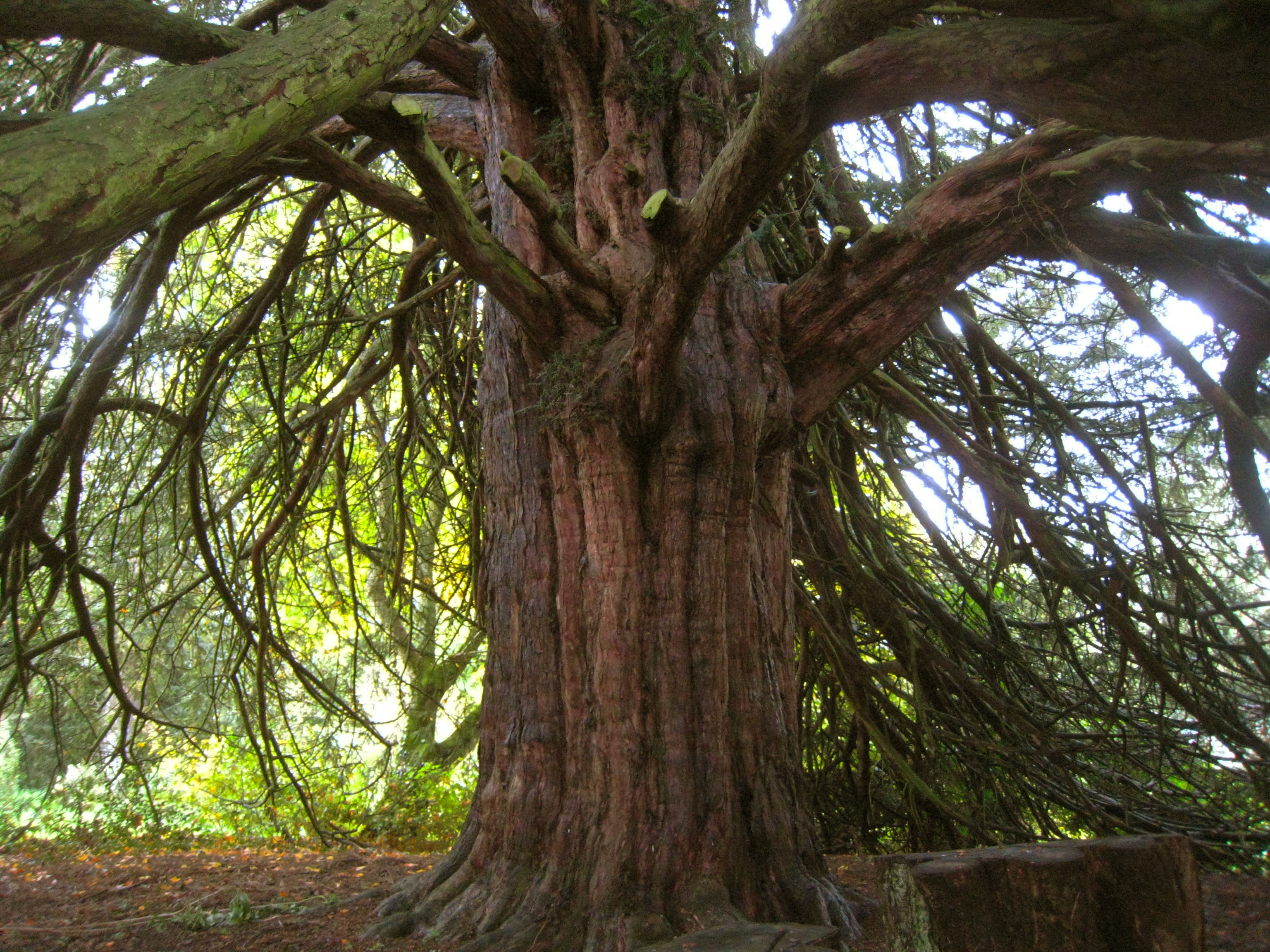 Lindores House
By Newburgh
KY14 6JD
Mr and Mrs R Turcan
Sunday 27 May, 2pm - 5pm (2018)
2c46
T:
01337 840369
Lindores House, overlooking the Loch. Woodland walk beside the loch and stunning views from the garden. Herbaceous borders, rhododendrons and species tress including Nothofagus and Davidia involucrata, the handkerchief tree.
Directions: Off A913 two miles east of Newburgh. Bus from Cupar.
Admission: £5.00, children free
Charities: Abdie & Dunbog Parish Church of Scotland 60%