Behind the scenes of McLaren's Nursery - guided tour
Wednesday 18 May, 2022
Explore the largest nursery in size in Scotland, and one of the largest in the UK, spreading across 60 acres.
There are only 30 tickets for this event, please book via Eventbrite using the link below.
Participants will be shown-round by the General Manager, Adam McGowan. There will be time at the end of the tour for questions (15 minutes). Please arrive 15 minutes before the start of the tour. Please note this is an event in aid of charity, and no refunds will be issued.
Date: 15th June
Location: Lochlibo Road Uplawmoor Barrhead G78 4DN
Group size: 30
Ticket Price: £10 + platform fee
Meeting time 10.45am at the Nursery Tour Time 11.00 to 12:15 (12:30)Details of the meeting point will be sent to participants prior to the event.
McLarens' Nursery has the widest range of plants in Europe, with 750,000 9cm plants growing at any one time (excluding bedding), 2000 + fruit trees every year, 600 + shrub varieties, 700 + herbaceous varieties, 3000 + hanging baskets, 30 + Hosta varieties, 30 + Paeonia varieties, 14000 + Trees from 6ft +, 3000 Conifer specimens, 12,000 Leylandii at any given point and 50 + hebe varieties. All looked after by 50 members of staff.
If you have questions about the event please email Graham Silcocks at gks34@me.com.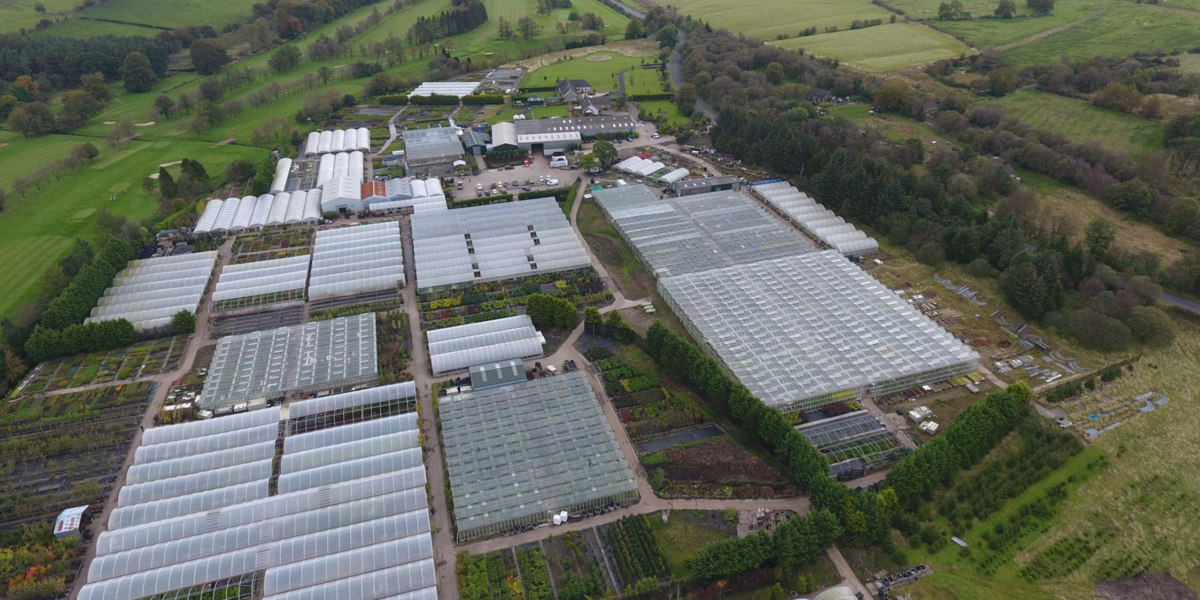 McLaren's Nursery