Order the 2020 Guidebook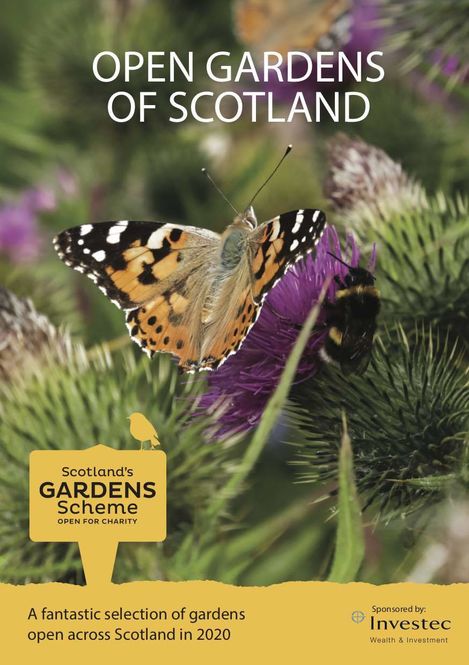 Scotland's Gardens Scheme 2020 Guidebook is now available. Simply choose the correct option from the drop-down list to order.
Low price; £5.00 plus £2.00 UK p&p
Garden opening highlights include:
Join in to visit gardens featuring Snowdrops & Winter Walks over February and March.
Almost 500 gardens ranging from stately homes to small village cottages; allotments to therapeutic and physic gardens; from formal gardens to wildlife sanctuaries.
Raising money for 225+ charities.
Gardens with National Plant Collections and Champion Trees
80+ open by arrangement gardens – visit when it suits you
The Guidebook is available for £5.00 at leading book shops, and other appropriate retail and tourist outlets or you can buy directly from us using the Buy Now button below. For trade enquiries please contact our British distributors Bookspeed. Post and packaging is £2.00 for the UK, £6.50 to the rest of Europe and £10.00 within the rest of the World.