Donate Online to Scotland's Gardens Scheme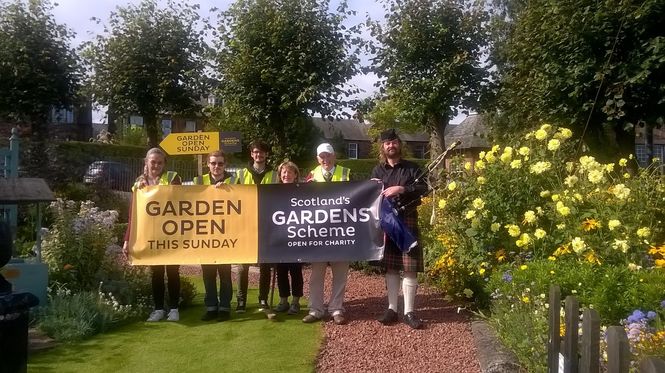 From urban allotments to castles in the country. From big, mature gardens to small cottage patches and all-around Scotland. Scotland's Gardens Scheme is a charity that helps Scotland flourish.
Our Scheme is a simple one. We use Scotland's army of gardeners to raise much-needed funds for many worthy causes – local and national. We encourage people to visit Scotland's gardens, learn about gardening, enjoy a cup of tea and a bit of cake, a little social time with others and most-importantly to enjoy the benefits of time in a lovely garden. Every year we offer about 500 gardens to visit. And we are very proudly 98% volunteer-led with over 175 core volunteers, as well as our many generous garden openers. The money raised through our openings support about 250 different charities every year.
As well as the funds that are raised for great causes, SGS makes a significant contribution to Scotland's wellbeing in many other ways. There is growing evidence that gardening and volunteering both provide a positive health impact and improve individual wellbeing. Finding a connection with plants and the environment can help people on the natural route to wellbeing and improved quality of life: through reduced stress, increased physical fitness, a sense of achievement, and not to mention the nutritional value of 'growing your own'. The benefits of volunteering and joining our community of openers supports and develops a foundation of shared interests and the benefits of fellowship.
Scotland's Gardens Scheme, as a charity in its own right, is dedicated to helping our many garden openers share their beautiful gardens with the public, offering all the enjoyment, wellbeing and community fellowship this provides. And we also strive to maximise the monies raised to support other charities. Your giving can help us to enable these enjoyable garden days out and maximise the rewards for everyone involved.
If you would like to help support Scotland's Gardens Scheme, with a donation or legacy giving, please donate here, contact us at giving@scotlandsgardens.org or ring us for a chat.