From the Archive: What were garden openings like in Scotland during the wartime?
Thursday 3 October, 2019
Eighty years ago, on 26 October 1939, SGS Executive Committee met to discuss the future of the Scheme following the outbreak of World War Two.
The Committee decided that 'it was of the opinion that the public would develop an interest in the state of their neighbours' cabbages and carrots.'
Lady Findlay pointed out that 'it would not be possible to expect much claim on the space in newspapers.' The reduction of public transport and difficulty of distributing and hanging posters was also brought up.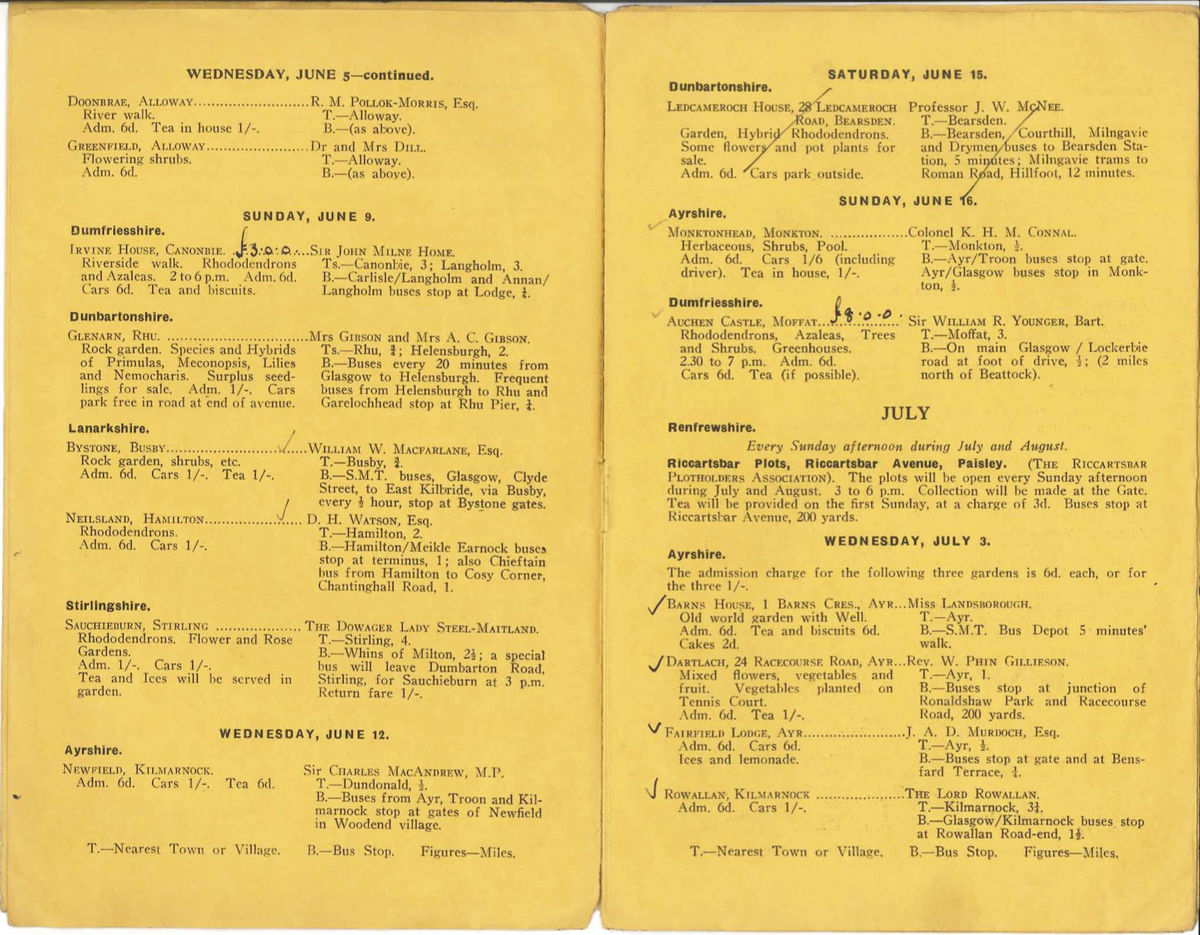 Regional leaflet, 1940 ©
The Yellow Book was to be replaced with regional lists printed closer to garden openings. Members of His Majesty's Forces in uniform 'should be admitted free of charge to garden openings.'
Last but not least, the Scheme's office was to be temporarily relocated from Castle Terrace, Edinburgh and the Secretary was allowed to carry on the work from Auchmar, Drymen, due to 'the necessity of evacuating her children from Edinburgh.'
Watch this space for more stories from SGS archive.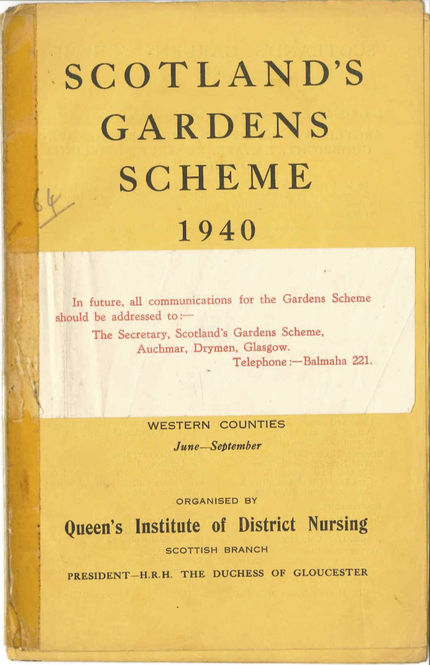 Regional leaflet cover, 1940 ©