Gardening Scotland 2019
Wednesday 22 May, 2019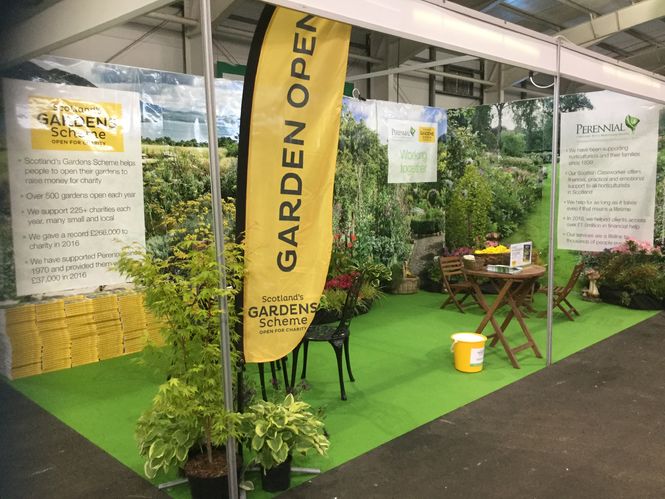 Friday 31 May - Sunday 2 June
Come visit us at Gardening Scotland!
This year is the 20th anniversary of Gardening Scotland, the national festival of flowers and outdoor living and will be held at The Royal Highland Centre, Ingliston in Edinburgh Friday 31st May - Sunday 2nd June.
The emphasis will be on making the most of your outdoor space with clever design ideas, gorgeous plants and stylish outdoor accessories to help you transform your outdoor space, whatever size and shape. There will be the Plant Pavilion and show gardens, afternoon teas, crafts and food, bonsai and botanical art and a plant village with exhibitors and experts on hand to help advise with your gardening queries.
As usual we'll have a stand in the Plant Pavilion which we'll be sharing with Perennial, one of Scotland's Garden Schemes core beneficiaries. We'll be on hand with some of our volunteers to let you know how you can get involved, from visiting gardens to opening your own and also getting involved with volunteering and any of our campaigns.
Please do drop by and say hello!
For more information on Gardening Scotland and to buy tickets, please visit their website HERE