Gardens and Health - Abbotsford
Wednesday 19 June, 2019
Pippa Coles, the Garden Development Manager at Abbotsford tells us more about the project…
Learning in a Heritage Landscape Project is funded by Leader and the Heritage Lottery Fund for two years. Learning creative and practical skills and contextualising through history and storytelling, the focus of this project constantly refers to Sir Walter Scott's creation Abbotsford, and its Picturesque landscape and its role as a touchstone to his health and well-being. The project works with specific groups, including young people in long term unemployment, people with complex needs, and people returning to work after a prolonged absence. It is run by a fixed contract Gardens Heritage Engagement Officer, Mary Kenny, and five part-time Heritage and Engagement Assistants.
Working with an employability group for young disengaged adults, activities included contextualising Abbotsford's role in the Culture and Tourism industry now and in the past, and looking at the employment and volunteer roles in the organisation today. Creative engagement included making journals and using quill pens, sensory work in the gardens, and woodlands, creating new habitats, and discussing, exploring, recording and sharing feelings about special places on the estate.
'Abbotsford brought together perfect bite-sized experiences that engaged every one of the students. I look forward to further adventures.''- Grant Pringle, Works + 4/10/18
"It's mad we didn't learn about him in school….. passed this place a ton of times and never knew what it was"- Charlie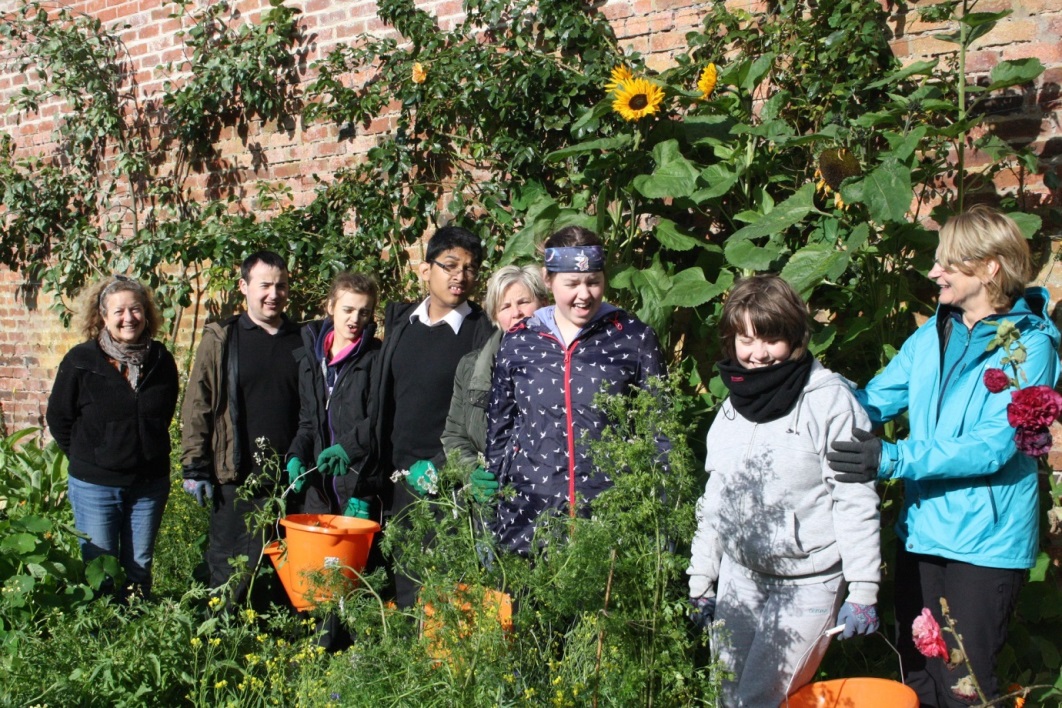 Working with children from a Secondary School Support Centre over a number of weeks, a session explores and selects individual plants, closely observing their structure, different qualities, characters and uses, prior to planting out carefully to create beautiful tubs. Seasonal activities include planting and seed collecting, drawing on the folkloric connections of parts of the garden and estate as well as tasting and sensory exploration. It also takes account of the individual participants, and how best to engage them in the most positive and productive way.
"The young people thoroughly enjoyed all aspects and gained valuable experience of meaningful life skills" Principal Teacher
"This is a fantastic achievement for the children" Tina's mum
For more information on visiting Abbotsford, please visit our website HERE