Mr Lowry at home
Thursday 7 June, 2018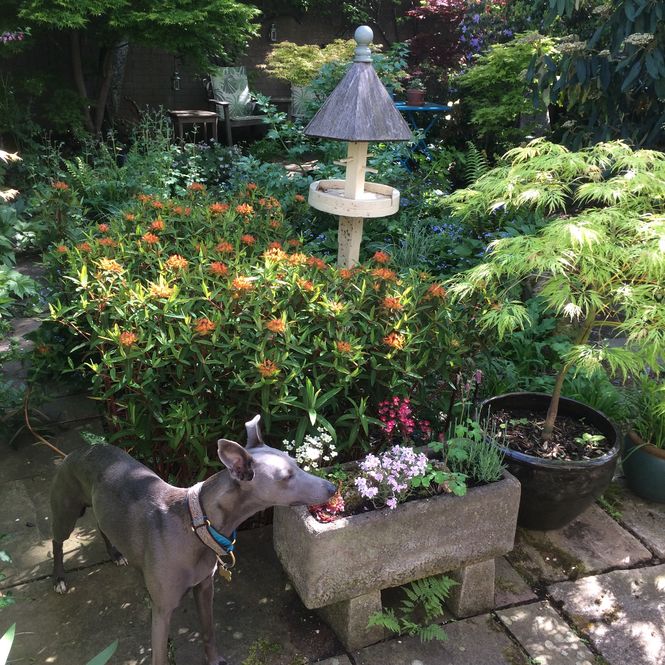 Well guys here I am enjoy life in my own garden. It is a magic wee oasis in the city as you can see. The 'Team' namely 'HQ' and 'The Boss', I must admit - do make a good job of keeping it smart - Well most of the time that is! You have to forgive them when things are not quite up to speed, they are human after all.
Lately they have been back in the Yellow Book several timesover the last few days in between weeding, pruning and watering sessions having as a result they have just anounced that all being well I will be going to the Dean Gardens, Edinburgh on Sunday afternoon the 17th of June. It is dog friendly and there will be live music with tea and cakes. Sounds like just the buisness to me. Hopefully I might see you and some of my other doggy chums on the day, lets hope the sun shines.
In the mean time why don't you check out the Yellow Book for yourself and put a date in the diary to support Scotlands Garden Scheme.
Bye for now
With thanks to the 'Team'
Mr Lowry