National Nest box week
Friday 16 February, 2018
National Nest Box Week is almost 20 years old, and is a firm favourite in many an ornithologist's year. It runs from the 14th to the 21st February. If you have space in your garden why don't you join in and put up a nest box?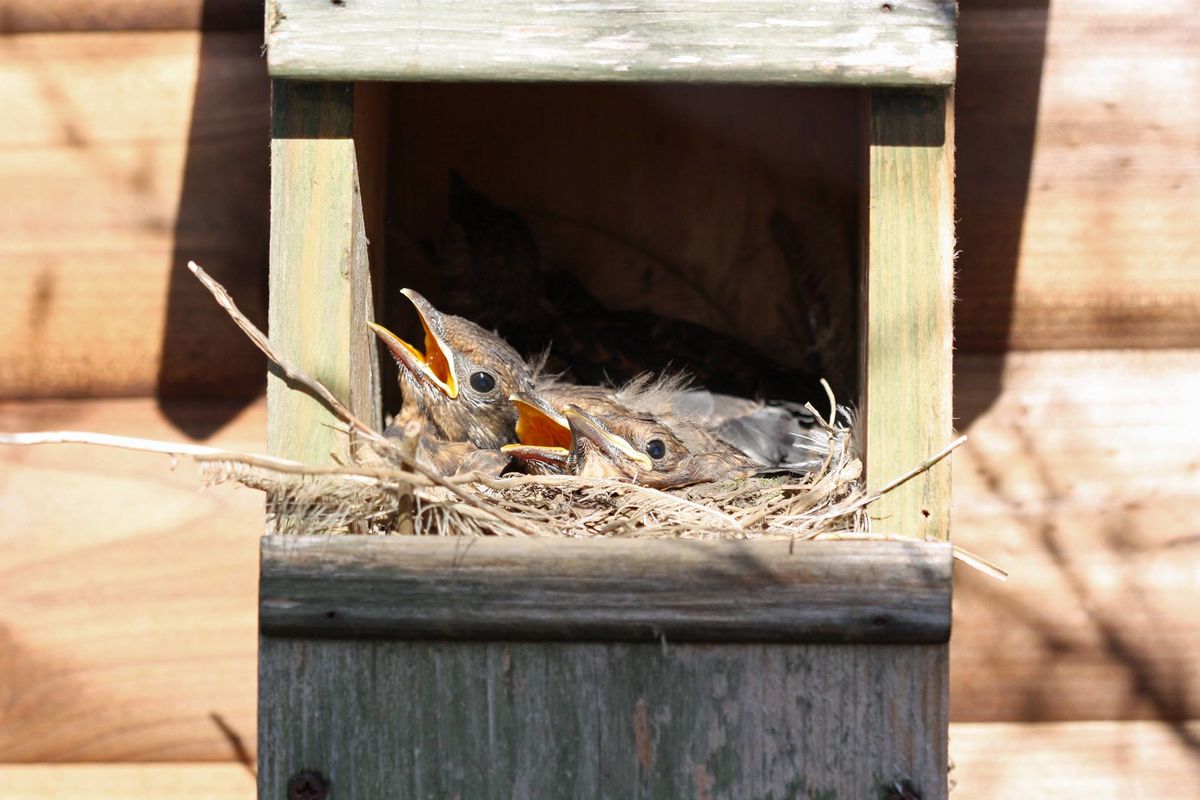 Blackbirds nesting in a Robin nest box ©Helen Rushton
The National Nest Box Week is a super way to help your local bird conservation, and it is a lovely chance to observe any breeding birds that take up residence in the box. Taking part in National Nest Box Week gives you the chance to contribute to bird conservation whilst giving you the pleasure of observing any breeding birds that you attract to your nest box.
The British Trust for Ornithology encourages as many people as possible to put up a nesting box as so many natural nest sites for birds at fast disappearing. Holes in trees and old buildings are more traditional nesting sites, but as more gardens are 'tidied' and old houses are being repaired they are being lost.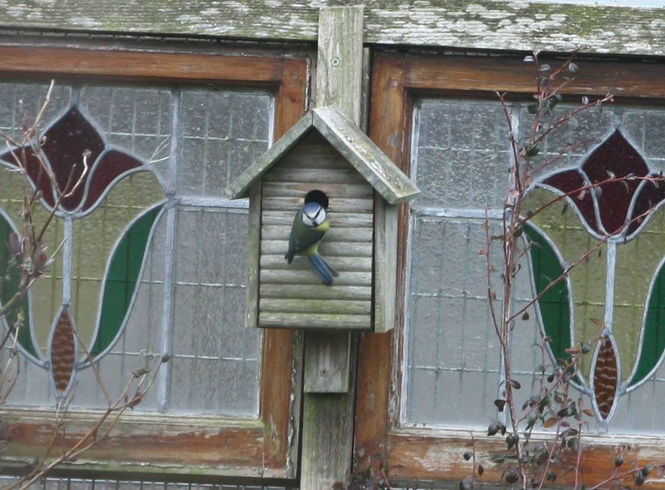 Blue tits living in the dog run at Bruckhills Croft ©Helen Rushton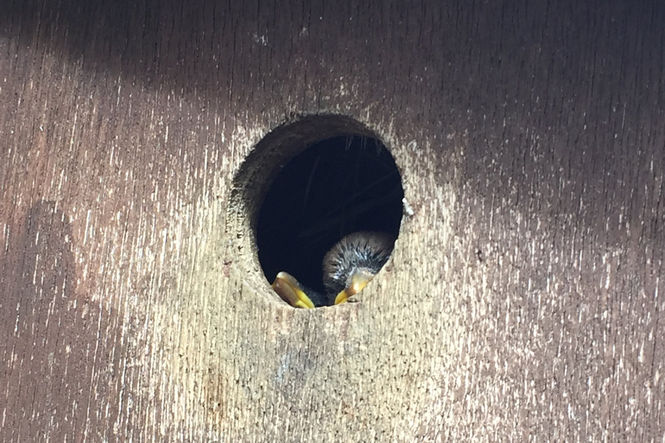 House sparrow peeking out of the house sparrow terrace at Bruckhills Croft. ©Helen Rushton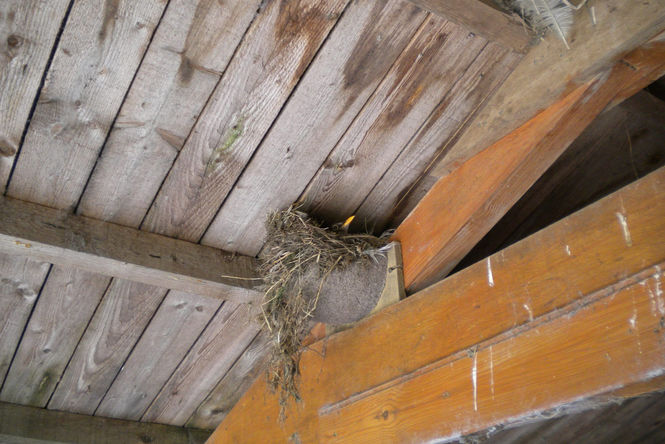 Blackbird nesting in a swallows nest cup at Bruckhills Croft ©Helen Rushton
Do you have a nest box in your garden? Or a wild space for birds and other animals?