We're a small office of only four (with a bit of help from our friends) and we're dedicated to supporting our volunteers and garden owners, and promoting the wonderful gardens that open.
We enjoy our tea, visiting our gardens and adding to our growing office pot plant collection.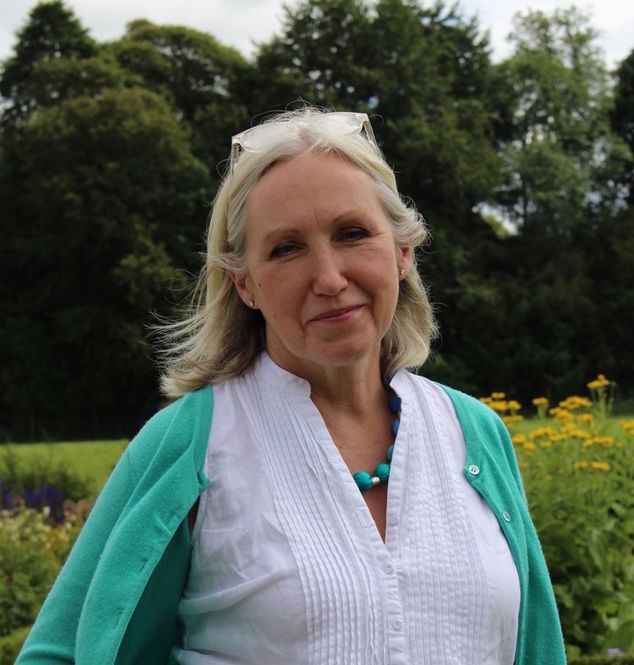 Terrill Dobson, Director
Terrill manages our charity and oversees the work of our Head Office. She has been associated with Scotland's Gardens Scheme for more than 10 years now, also volunteering as co-District Organiser for her area of Angus & Dundee. She oversees our District Treasurers' work and is especially committed to seeing that our Volunteers and Garden Openers have everything they need to enjoy their experience with us. She's also interested in establishing and maintaining partnerships and has an annoying knack for IT.
Terrill also practices as a herbalist and opens her medicinal herb garden for us every summer. Her garden is set in her and her husband's organic farm and also includes a kitchen garden, herbaceous border and lots of wildflowers. She is especially interested in therapeutic gardening and enjoys cooking, reading, knitting and yoga.
Hazel Reid, Office Manager
Hazel started with Scotland's Gardens Scheme in 2005, and so has been around for a very long time. She is usually the person at the other end of the phone and helps volunteers organise their promotional materials for their opening days. She says that best part of her job is coming into contact with the many wonderful people associated with Scotland's Gardens Scheme.
During the summer months Hazel tries to visit as many gardens as she can sample to soak in the friendly atmosphere. What better way to spend an afternoon?
Hazel has recently surprised friends and family by joining a community choir, which is now the highlight of her week. She also enjoys making her own cards and dabbling with other craft projects.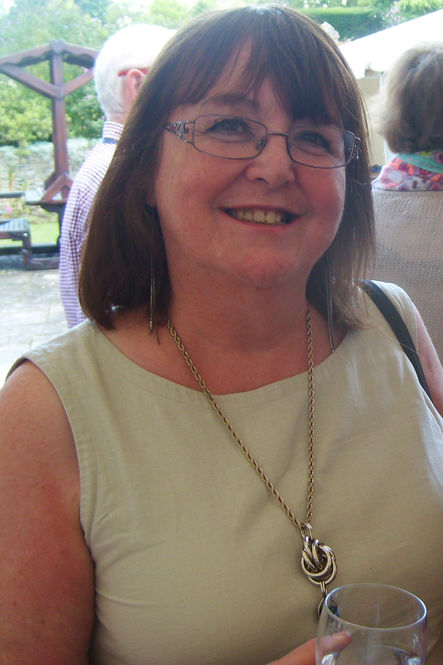 ...
Nadine Pierce, Marketing Manager
Nadine joined the team in March 2019 and comes with a wealth of marketing experience as well as a huge passion for gardens and gardening. She's an outdoors lover who, when not in her own garden, can be found walking or running out in the Pentland and Borders hills with her two cocker spaniels. With a fair few under her belt already, she's made it a mission to try and 'bag' as many SGS gardens as possible.
She recently completed an MSc in Gastronomy where GYO (Grow Your Own) and the preservation of heritage varieties through seed saving and swapping were areas of particular interest.
She has her own gardening blog and colourful instagram page as well as a facebook gardening group so our social media should be in safe hands. As well as looking after the marketing, Nadine will also be leveraging press opportunities for our gardens and charities.
Julie Golding, Volunteer Manager
Julie is the most recent recruit to the team, having joined us in April 2019. Her role is focussed on providing support to all of our amazing volunteers and helping us to strengthen our volunteer structure and develop our training. She has worked in the voluntary sector for 17 years with charities as diverse as Home-Start, Bethany Christian Trust and Dementia Friendly Pentlands. For the last six years Julie has worked with Volunteer Edinburgh; working with Volunteer Managers, the general public and various projects, including Festivals Edinburgh.
Julie has four grown up children who still manage to keep her on her toes and loves baking, knitting, walking, dancing and going to the cinema. She lives in the Scottish Borders and loves being surrounded by such beautiful countryside. Julie has always enjoyed visiting gardens and considers working with Scotland's Gardens Scheme to be her dream job!