We're a small office of only four people and we're dedicated to supporting our volunteers and garden owners, and promoting the wonderful gardens that open. Please do get in touch either by phone on 0131 226 3714, the direct email addresses below or our main office email which is always monitored: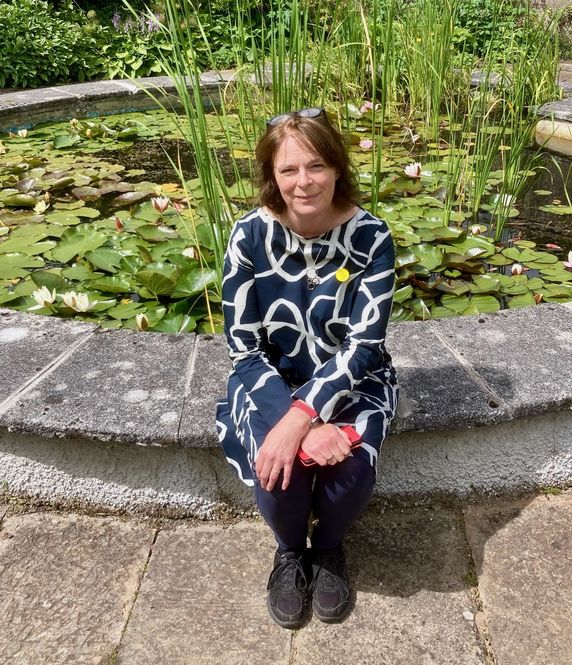 Liz Stewart, Chief Executive
Liz joined in July 2020 and manages our charity and oversees the work of our Head Office. She has worked in the charity sector for 20 years firstly within an Edinburgh-based environmental charity then for the Royal Horticultural Society, managing their activities in Scotland as well as being programme lead for one of the Society's national funding programmes. She is passionate about the importance of gardens and gardening to health and wellbeing and has spent many years supporting and developing community gardening and horticultural education. She has been a volunteer judge for Beautiful Scotland for seven years and understands at first hand, the importance of volunteers in community life. With a strong background in Scottish horticulture, she works hard to bring those partnerships to life within Scotland's Gardens Scheme and is herself a passionate gardener, opening her own garden as part of her village!
Contact Liz for all matters relating to the overall management of the charity:
Hazel Reid, Office Manager
Hazel started with Scotland's Gardens Scheme in 2005, and so has been around for a very long time. She is usually the person at the other end of the phone and helps volunteers organise their promotional materials for their opening days. She says that best part of her job is coming into contact with the many wonderful people associated with Scotland's Gardens Scheme.
During the summer months Hazel tries to visit as many gardens as she can sample to soak in the friendly atmosphere. What better way to spend an afternoon?
Hazel has recently surprised friends and family by joining a community choir, which is now the highlight of her week. She also enjoys making her own cards and dabbling with other craft projects.
Contact Hazel for office administration and garden and volunteer support queries: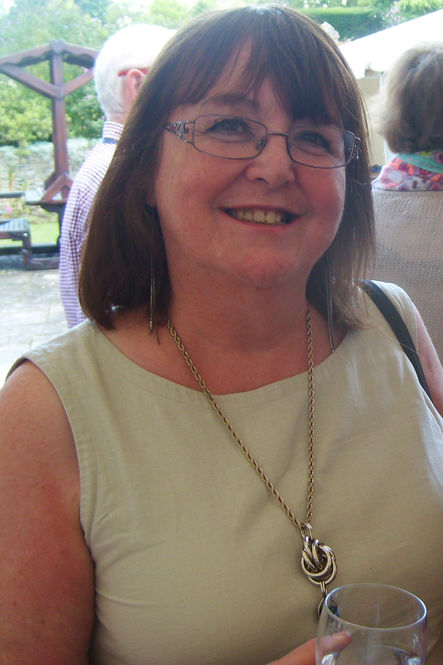 Jessica Taylor, Communications Manager
Jessica joined our Head Office in April 2023 and has over eight years of communications & design experience. She takes great pride in promoting and sharing all of our gardens, our chosen charities and the sense of community we create at Scotland's Gardens Scheme.
Jessica enjoys the outdoors and attracting wildlife to her garden, particularly garden birds and she loves spotting a hub of activity on her bird feeders. She is hoping to welcome hedgehogs to her garden soon!
She really enjoys discovering new gardens and meeting their owners and volunteers.
Contact Jessica for press and PR enquiries, photography, advertising and sponsorship:
Kate Allan, Volunteer Support Officer
Kate joined the team in June 2023. She has been working in the charity sector since 2015, previously with charities that support families to be the best they can be within their own situations. She is passionate about supporting people who find time to volunteer and also encouraging people to find the positives in their lives. She knows how much gardening and gardens can benefit both physical and mental health for everyone.
Kate enjoys seeing and visiting beautiful gardens and has enjoyed watching her parents transform their family garden for over 50 years. She has her own garden that is a work in progress – though nearly all of the work is done by her husband! She has already been enjoying visiting several of Scotland's Gardens Scheme gardens this year.
Kate loves being around people, and her spare time is spent volunteering in many capacities and having fun with her wee grandson. She loves the theatre and following all types of sport and last year ran the Edinburgh Marathon – a brilliant once in a lifetime experience!
Contact Kate for garden owner and volunteer support enquiries: