Our Upcoming Plant Sales - April and May 2019
Tuesday 9 April, 2019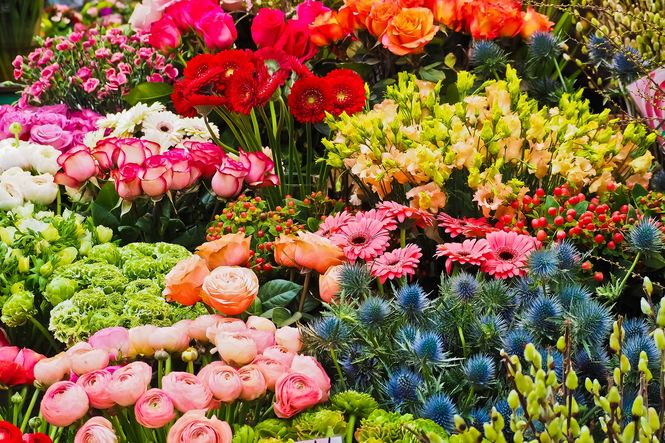 More plants? Yes please!
Buying plants from local sales is a great way to ensure that they are acclimatised. It's also a brilliant way to get advice and tips by speaking with the growers.
Take a look at our upcoming Plant Sales...
RENFREWSHIRE - Saturday 27th April, 10am - 12pm
Kilmacolm Plant Sale, outside Kilmacolm Library, KIlmacol
A variety of Spring Plants will be on sale.
DUNBARTONSHIRE - Sunday 28th April, 2pm - 5pm
Glenarn Plant Sale, nr Helensburgh
Magnolias, rhododendrons, maples, meconopsis and other ericaceous plants raised by cuttings from Glenarn plants or from specialist seed exchanges plus lots of other interesting plants. Tea and coffee and a range of homemade scones will be available. Glenarn honey will also be for sale.
GLASGOW & DISTRICT - Saturday 4th May, 11.30am - 15.30pm
Merrylee Spring Plant Sale, Newlands, Glasgow
The annual Merrylee Plant Sale is delighted to open the gates for 2019 to the public for the first time. Previously a members only event, the plant sale is a firm favourite in the gardening calendar. The stalls are situated in the courtyard at Merrylee Plotholders Association allotments in the heart of Glasgow's Southside - a two kilometre square hidden gem in the city. Our bank holiday, early season sale includes a wide selection of home grown perennials, shrubs, bedding plants and more. Vegetable seedlings like leeks, tomatoes, brassicas and salads will also be available.
PERTH & KINROSS - Sunday 19th May, 11am - 6pm
Plant Sale at Bradystone House, Murthly
Plant sale of herbaceous plants, shrubs, including plants not normally found in garden centres.