Peeblesshire Garden Trio
Tuesday 5 April, 2016
This superb trio of gardens will give you a taste of the wide variety of garden styles in the Peeblesshire area. See them develop from May to August with a season ticket, or spend a fabulous afternoon at your favourite.
Glen House
Surrounding the outstanding Scots baronial mansion designed by David Bryce in the mid-19th century, Glen House gardens are laid out on a series of shallow terraces overhanging the glen itself, which offers one of the loveliest 'designed landscapes' in the Borders. The garden expands from the formal courtyard through a yew colonnade, and contains a fine range of trees, long herbaceous border and pool garden with pergola, all arranged within the curve of slopes sheltering the house. The gardens range over a series of terraces and therefore give very limited access to wheelchair users.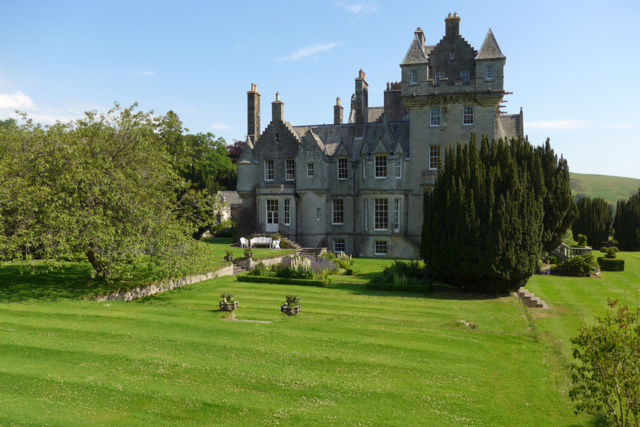 Formal Lawns at Glen House
Formal lawns at Glen House
Cascade of water at Haystoun©
Haystoun
A 16th century house (not open) which has a charming walled garden with an ancient yew tree, herbaceous beds and vegetable garden. There is a wonderful burnside walk, created since 1980, with azaleas, rhododendrons and primulas leading to a small ornamental loch (cleared in 1990), with stunning views up Glensax valley.
The Cottage
The garden (which is devoted to flowers and flowering shrubs) is designed to be as secluded as possible having mature Scots pines at one end and hedges of various types dividing it into a number of areas with different layouts. There is a cottage garden with annuals, perennials and flowering shrubs and a small enclosed garden with access through arches, designed as a peaceful place to sit in. The main garden, which includes a lily pond, provides colour from late spring to late autumn when viewed from the house. There are three borders containing perennials and a flowering shrub border.