Plants for your Christmas wreath
Saturday 1 December, 2018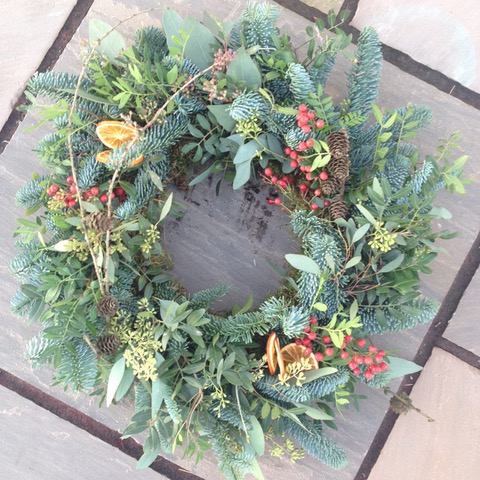 What do Christmas wreathes mean to you?
An afternoon spent foraging and collection twigs, leaves and berries in the garden followed by a hot cuppa while piecing it all together? Or a last minute panic buy down at your local garden centre? Or some friendly neighbour competition for who has the best adorned door? Making a Christmas wreath is a wonderful way to hit pause in the pre-Christmas build up, and take some time out. Take a moment to appreciate the pockets of wintery beauty in your frost covered garden: to bring these snippets into your home and to turn them into something new.
Whether you're looking for a traditional wreath or something a bit more modern, we've got lots of ideas for you.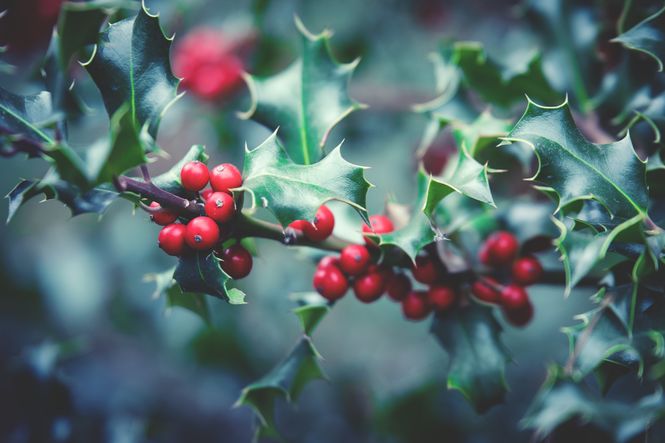 Holly ©
"The Holly and the Ivy" - the old family favourite
The wonderful thing about ivy is that there are some many different types of it: common, varigated and minatures, and a whole lot more besides. And it always needs a prune, so it's practically calling out to be used for a wreath. What's more, every strand has it's own kinks and bends, so no one piece looks the same. Holly is a wonderful burst of colour and texture to your wreath, but watch out for those spiky leaves, and good luck getting to the berries before the birds do!
If you want to make something for your feathery friends why not make a bird-feeder wreath?
Bird Feeder wreath
Packed full of berries to keep the birds happy all winter long! As well as holly, why not try other berried plants like pyracantha, or plum for some rosehips. If you've any small apples, like crab apples remaining, they make a novel addition.
Add a little 'oh la la!'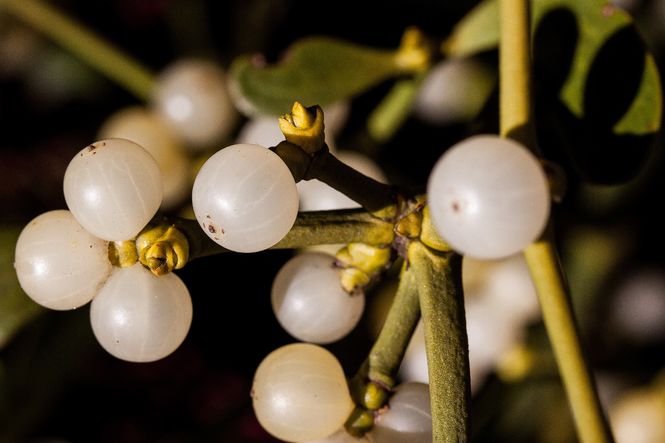 Mistletoe ©Pexels
Bring in the evergreens! Pine needles and Pine cones make a wonderful, modern addition to the traditional Christmas wreath, with silvers and greys colour tones. Show off the Scottish with hints of thistles or spice it up with some ornamental chillies.
Change up the texture, try adding twigs from dogwood, hazel or birch or something fluffy, like Old Man's Beard.
Spread the love
Pop in Mistletoe - just don't go kissing the postman!