Portrack, The Garden of Cosmic Speculation
The tickets are currently sold out, and the waiting list is also closed now.
We are intending to open again next year, should you miss the opportunity this time round.
---
Scotland's Gardens Scheme is delighted to be opening Portrack again and, as in October 2021, we are holding a smaller opening as feedback from visitors was they enjoyed the extra space and lack of crowds.
When: Saturday 28 and Sunday 29 May
:

10am-1pm

and

2pm-5pm

(pre-booking essential).
Where: Holywood, near Dumfries - directions will be sent to visitors before the event.
Opening in aid of charities: Maggie's Centres and Scotland's Gardens Scheme's beneficiaries.
The Garden of Cosmic Speculation at Portrack is the much-loved garden designed by the late Charles Jencks, which uses nature to celebrate nature, both intellectually and through the senses, including the sense of humour. Covering 30 acres, the garden features many landforms, sculpture, terraces, bridges, fences and architectural works.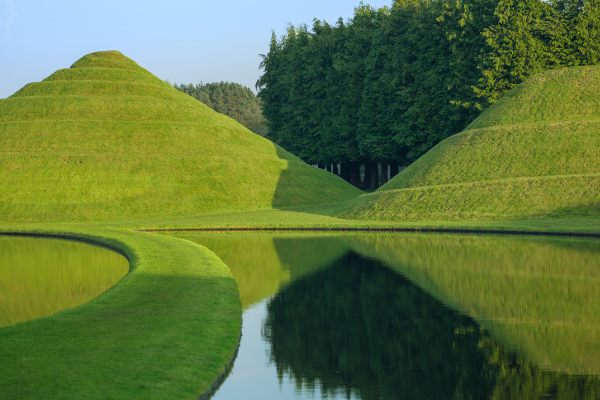 Portrack, The Garden of Cosmic Speculation © John Jencks
Please note the following:
Visitors may only enter with a pre-booked ticket, including a car parking ticket. Please do not turn up without booking as parking is very limited and we would hate to turn you away. There are two 3 hour time slots available daily on Saturday 28 and Sunday 29 May: 10am-1pm and 2pm-5pm. We ask that you only come in the time slot that you booked. Car parking is in a field, and so long wheelbase vehicles are not advisable. No vehicles over 3 metres height due to the bridge.
Please be aware that the garden is undergoing major remedial and renovation work and some parts of it are inaccessible. We apologise in advance and ask you to be aware of this so that you are not disappointed. There are also new areas of planting and design details to enjoy.

There will be no refreshments sold within the garden this year so please feel free to bring flasks/picnics with you, though please take any rubbish with you. If the weather is good we hope to have the Glenn Urr ice cream van with us.

As previous years, toilets will be available in the car parking field, not in the garden itself.

The Upper Nithsdale Youth Pipe Band will be performing at 12.15pm and 2.30pm, weather permitting, and the charity Maggie's will have a stall to tell you more about their work and links to the garden. We are also hoping to have some performances inspired by the garden from the Dumfries Music Conference young students.

Any Covid regulations in place on the date of the event must be respected.
Well behaved dogs on leads are welcome. No dogs allowed in the glasshouses.
Ticketing T&C - please read before booking.
We are so pleased to be opening our gates again and we hope you will enjoy your day. We are intending to open again next year, should you miss the opportunity this time round.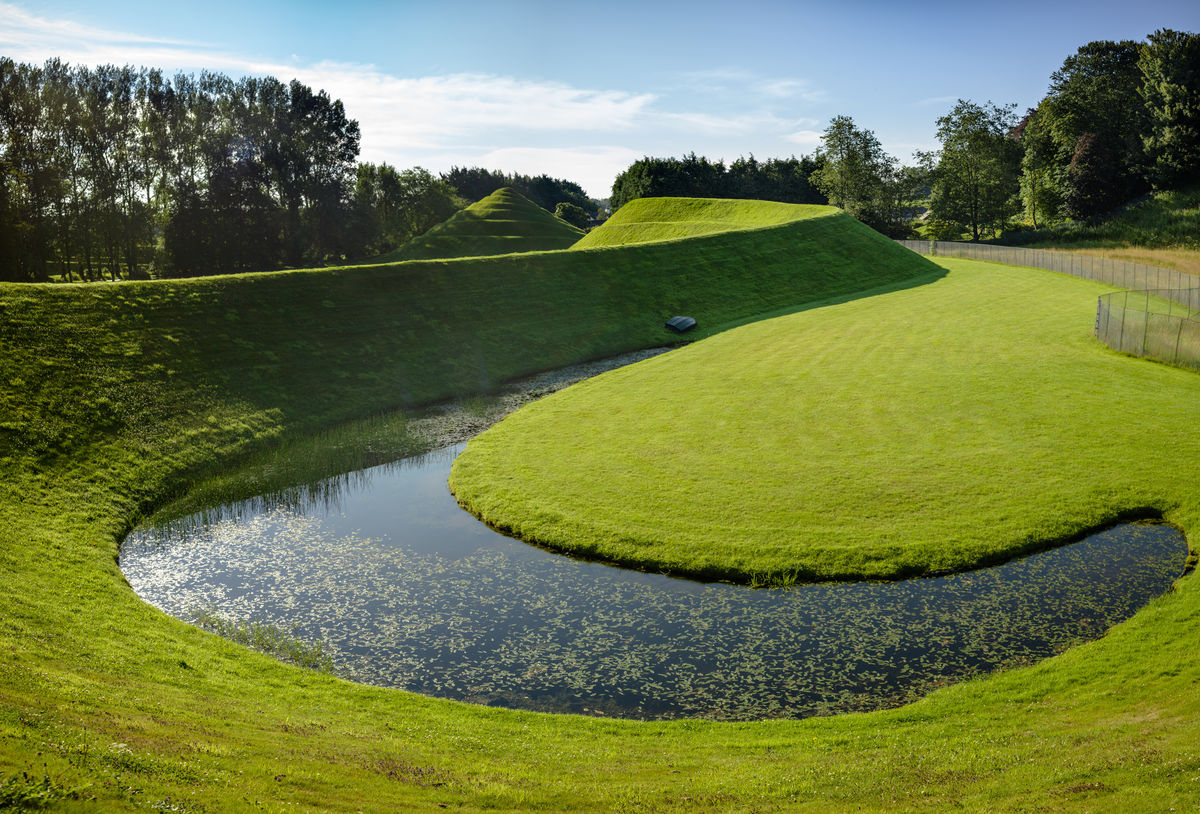 Portrack, The Garden of Cosmic Speculation ©John Jencks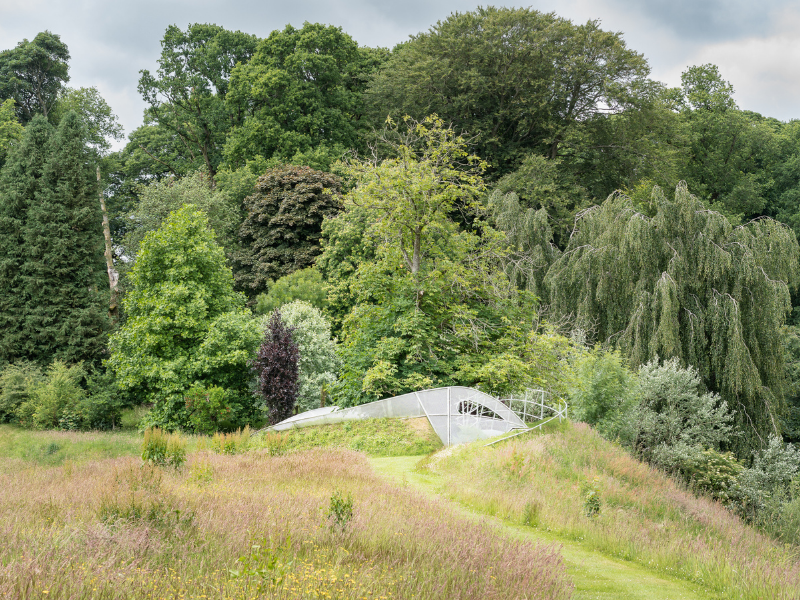 Portrack, The Garden of Cosmic Speculation ©John Jencks