Mr Lowry with his Rose friends
Wednesday 18 July, 2018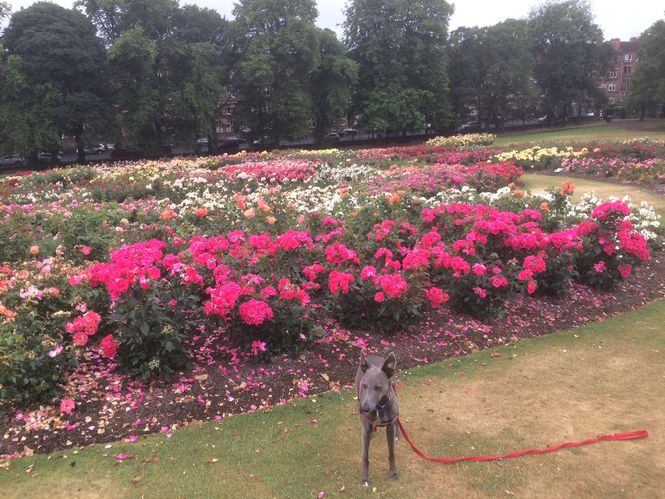 Well what a start to the day that was! Up and away before my breakfast but not before my goats milk and egg yolk naturally or I just won't get in the car not even got 'HQ'.
Why so early? Well just So 'The Boss' could judge the roses for the City of Glasgow International Rose Trials held in Tollcross Park each year. They are celebrating thirty years this year and are well worth a visit as as a source of ideas and inspiration do pop along if you are in the area.
My favourite was a floribunda rose called ' Friends Forever' it was magic, just like the park, what a show! Well it's 9am and I am off home for my breakfast and a power nap.
Bye for now
With thanks to the Team as always.
Mr Lowry.