Scottish garden in February
Monday 13 February, 2023
We hope you'll enjoy this mid-February garden update from John Stoa, Garden Opener at 17a Menzieshill Road, an urban garden in Dundee. John is opening his garden in April and May this year, well worth a visit to see thousands of tulip bulbs planted over the years, as well as azaleas, large fig tree and grapevines.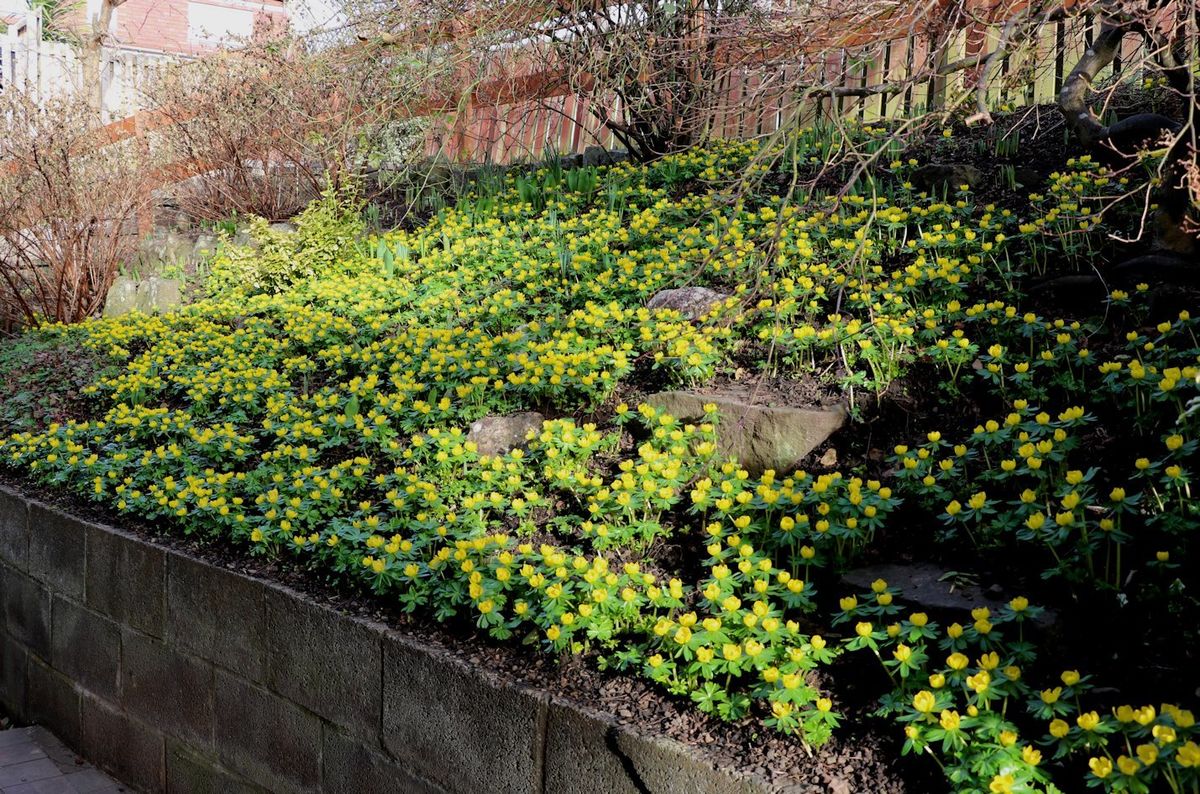 Aconites 17a Menzieshill Road Dundee
As spring slowly creeps in the flowers just can't wait, so aconites and snowdrops have all opened up as well as a few crocus. My huge drift of aconites started off 15 years ago when Anna bought a pack of 6 plants. They seed very easily and soon spread.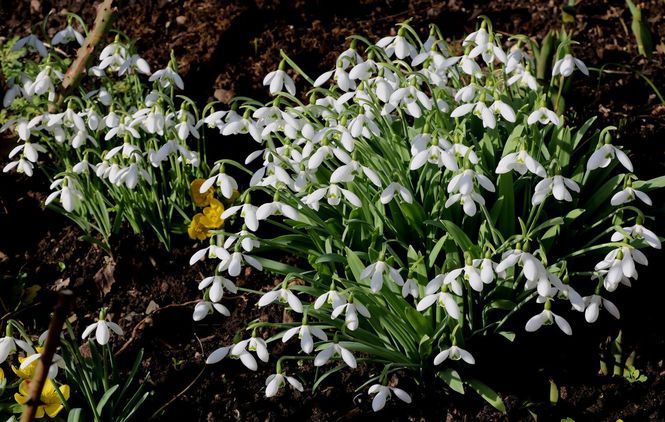 Snowdrops 17a Menzieshill Road Dundee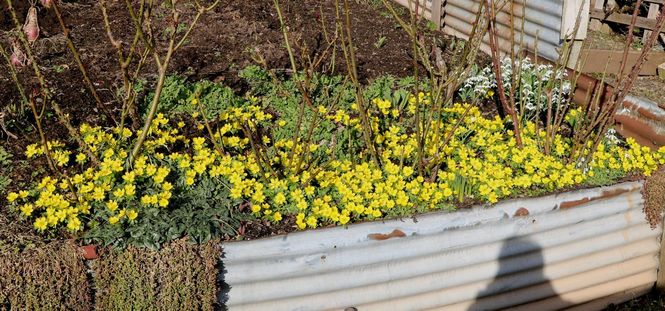 Aconites 17a Menzieshill Road Dundee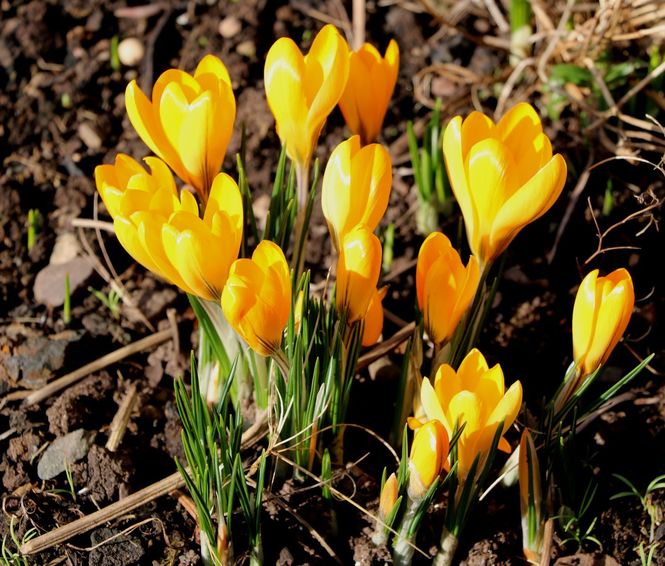 Crocuses 17a Menzieshill Road Dundee
In the greenhouse I have a nice row of lettuce 'All Year Round' planted beneath my grape vines, which are still dormant. Two spring flowering hanging baskets with pansies and crocus are kept under glass protection, but by early March they will go outdoors as they are now beginning to flower.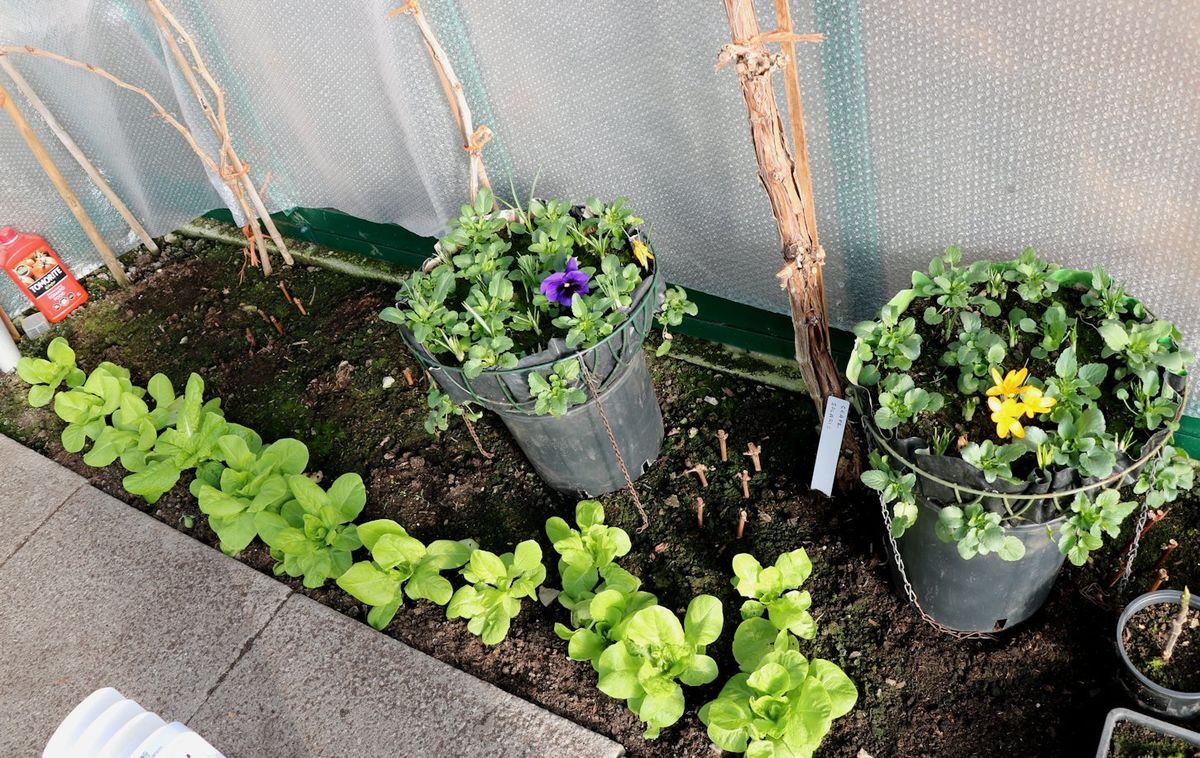 Greenhouse winter 17a Menzieshill Road Dundee
Propagation of small plants of geraniums and hardy outdoor fuchsia Snowcap is underway in a propagator to provide young plants for sale at our Garden Open Days in April and May.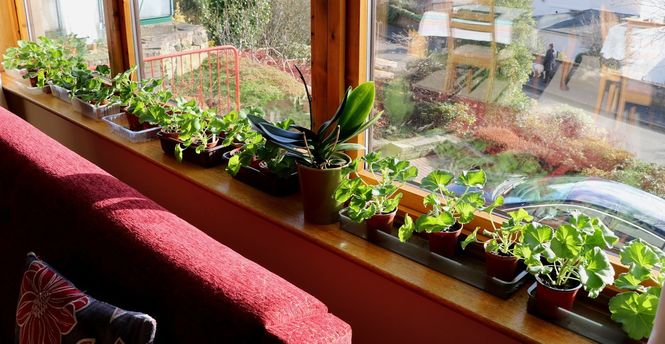 Geraniums propagated from cuttings by John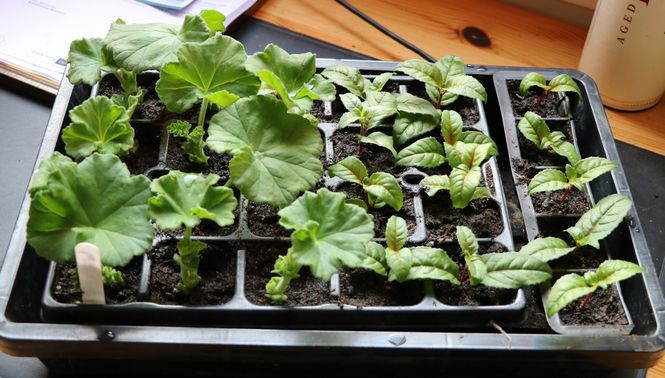 Plants grown for future sale 17a Menzieshill Road Dundee