Six bee-neficial things you can do for bees in your garden!
Tuesday 1 May, 2018
The 20th May is World Bee Day, so we've made a little list of six easy things you can do to make your garden more bee friendly!
1. Plant all year round bee friendly plants, from heathers to herbs, sunflowers to pussy willow:
a. Heather, crocuses and narcissi keep bees going in the colder months.
b. Spring flowers like bluebells, comfrey, flowering currants and pussy willow provide good sustenance for bees.
c. Early summer favourites include alliums, borage, foxgloves, sweet pea and thyme.
d. Late summer winners like buddleia, honeysuckle, lavender and lupins.
e. Ivy is a top Autumn food too!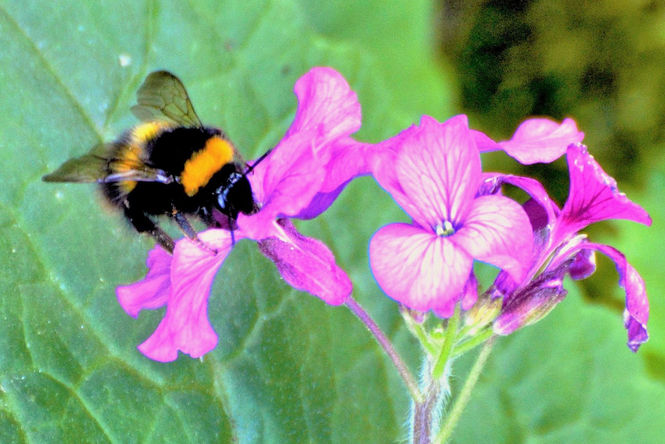 Six bee-neficial things you can do for bees in your garden!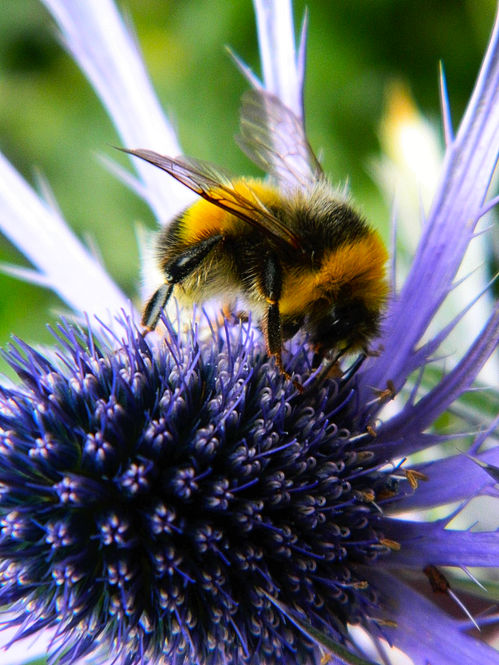 Upclose: a bee enjoys an Eryngium, Scottish Thistle. ©Margaret Carruthers
2. Let your grass grow longer where you can, it provides shelter for bees. Why not take it even further to create a mini wildflower meadow?
3. Put the pesticide down, it might help get rid of all the pests but it hurts the bees too! Try complementary planting instead, or encouraging other insects into your garden to help manage the pests.
4. Provide nesting and shelter in the form of logs or felled branches, but don't use treated wood. You could even create an insect hotel!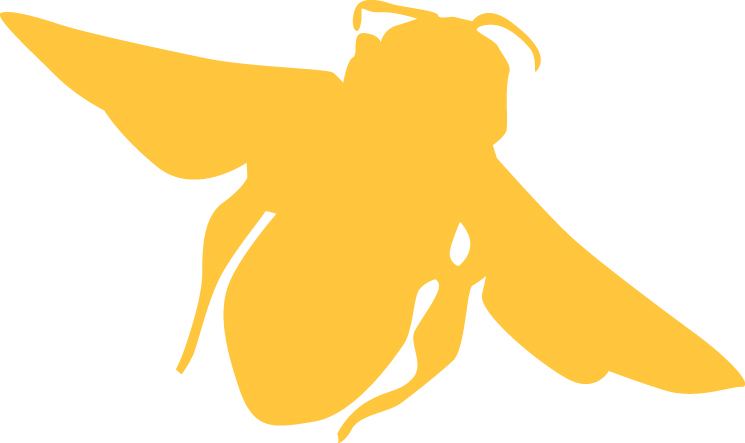 5. Weeds are just plants in the wrong place. Bees give this saying backbone, as they're big fans of clover and dandelions, so there's an excuse, if you want it, to let some slip through!
6. Last but not least, it's thirsty work being a bee. Here's something everyone can do to help bees, leave out a little bowl of water, especially in the summer.
If you want to find out more why not seek out a local bee enthusiastic? You could ask for advice on the best plants to grow and other handy tips.
An extra tip for Lucy at Lip na cloiche: "Don't forget to only buy your bee friendly plants from suppliers who can guarantee they were grown without use of pesticides: coming from a garden centre it is more or less guaranteed they have been sprayed with neonicotinoids.....!"