Spring Bling
Monday 5 September, 2022
by Gillian Polley
The sound of heavy 'thuds' hitting our doormat started in July as the spring bulb catalogues arrived. Serious consideration has taken place, looking at colour schemes, heights, combinations, longevity of blooms, new tempting varieties. Decisions made, orders placed – well just about. It's like being in a chocolatier shop – it is easy to get carried away.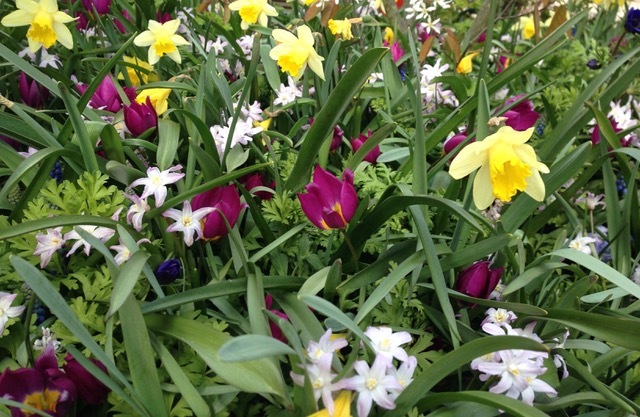 What I love about spring bulbs, is no matter what the space or your budget, from a window box or container on your doorstep, to larger borders or lawns, there is a spring bulb suitable for your garden conditions and budget, which will inject a feeling of spring time into your garden. If you wish, from January onwards with a succession of colour running through into May.
With a little careful thought when choosing your bulbs, you can also provide a vital early spring lifeline to insects by choosing bulbs and a few key early flowering plants full of nectar and pollen, when little else is in flower in our gardens.
The best time to plant spring flowering bulbs such as daffodils, crocus, hyacinths and alliums is later in September and October, once the ground cools. Tulips are best planted in November, but can be planted as late as December. I suspect we have all found that bag of bulbs we meant to plant, but life got in the way. In this case plant them as soon as possible in your garden, of if the weather is bad in a container - they are very forgiving.
Nothing is better than flowers in bloom in January. Plant them along pathways, by seats, in containers or areas you see daily from your home windows.
Galanthus nivalis – snowdrops in their many forms.

Iris reticulata – small, very tough with purple, blue and yellow flowers – I have ours lining our front garden pathway, so I pass them daily, and in the rockery outside my office window. They definitely lift the spirits on a cold grey January day.

Spring Crocus – choose the 'species' crocus to for their nectar and pollen:

C. chrysanthus 'Snow bunting',

C. chrysanthus 'Blue Pearl',

C. chrysanthus 'Prins Claus',

C. chrysanthus 'Cream Beauty',

C. sieberi 'Tricolour',

C. tommasinianus 'Barrs Purple'.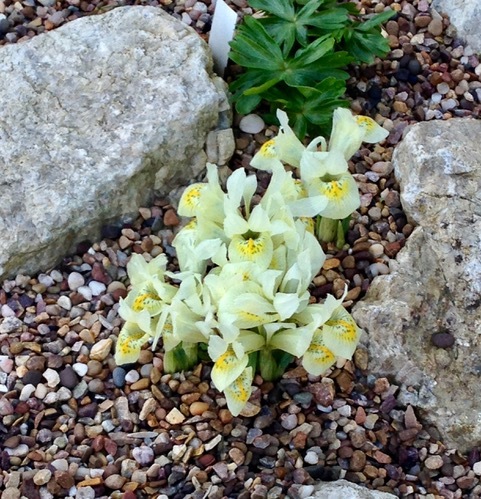 Iris reticulata yellow
Daffodils or Narcissus come in a wide range of whites, creams and yellows and from delicate looking miniature ones planted in rockeries and containers to larger ones you can naturalise in lawns. See:
N. Rijnveld's 'Early Sensation',
N. 'February Gold',
N. 'Jetfire',
N. 'Tete a Tete',
N. 'Topolino',
N. 'Thalia',
N. 'Mount Hood'.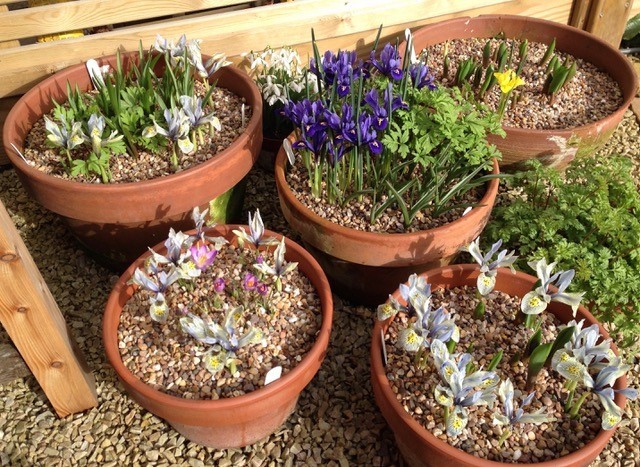 mixed potted bulbs
You can add into the mix some winter aconites, Fritillaria meleagris, Muscari (grape hyacinths), and then run through with Tulips, Alliums and Nectarosordum siculum, all loved by bees.
To add a further layer of early colour, think about Hellebores, Pulmonarias, Daphnes and early flowering (March/April) Ribes sanguineum. You often see the pink flowering ones, but I prefer the white flowering varieties, Ribes sang. 'White Icicle' or 'Elkington's White', with delicate looking pendent white flowers. The one in our garden is covered with buzzing bees on an early sunny spring day.
Another choice would be Amelanchier, a tough shrub with two seasons of interest, delicate star shaped white flowers appear in March/April followed by young bronze leaves, maturing to green. In the autumn the leaves turn brilliant red before dropping.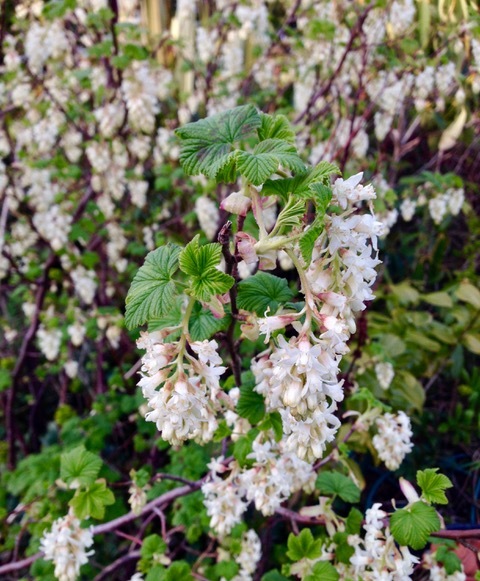 Ribes white icicle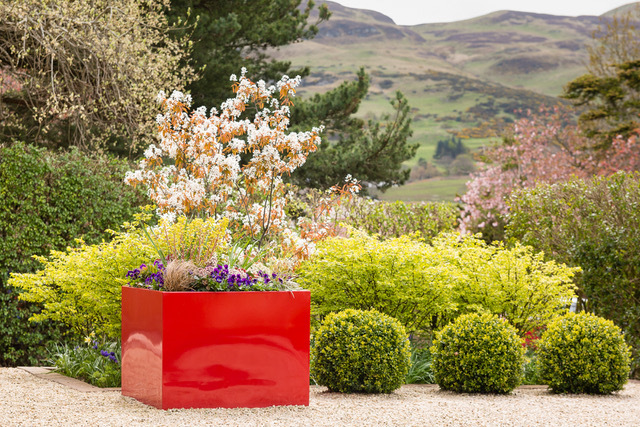 Amelanchier ©Paul Johnston - Copper Mango Ltd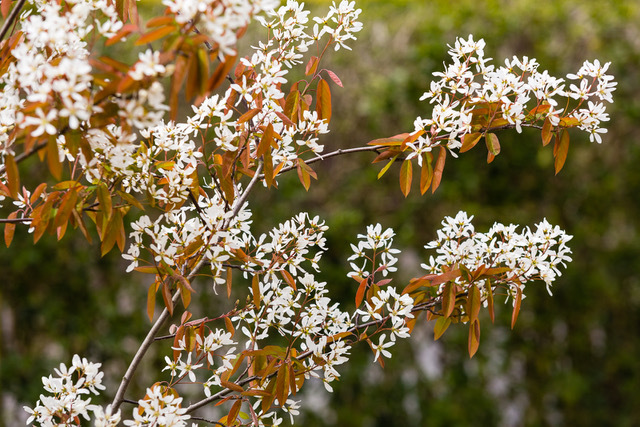 ©Paul Johnston - Copper Mango Ltd
So, from window boxes to containers, borders and lawns, when you make your bulb choices, try to give a thought to our wildlife too, and then sit back and watch the colours of spring unfurl.
Gillian Polley is a professional garden designer based in Edinburgh, with 20 years of experience. She enjoys experimenting with plants in her own garden (538 feet above sea level), and is a SGS Area Organiser for Edinburgh.