Summer Solstice
Monday 18 June, 2018
The Summer solstice takes place Thursday 21st June, 2018, and it is the longest day of the year.
We have been blessed with a wonderful early June, giving rise to the idea that Scotland can actually do summer. After the wind and damage of Storm Hector, it's nice to hear Thursday 21st June is the beginning of the astronomical summer.
Did you know?
The word solstice is derived from the latin words 'sol', meaning sun, and 'sisters', which means standstill.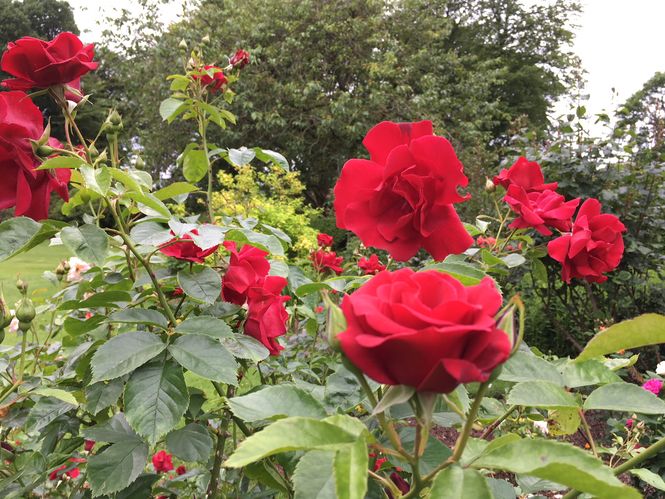 'Frensham' rose at Drumstinchall House
Our farmer forefathers were known to have large midsummer fires to drive away bad spirits. Why not use this as a time to have a bonfire of your own, but do be careful of anything resting in the heap and do be responsible if the ground is very dry.