West Leas garden in July
Sunday 1 July, 2018
When June comes dancing o'er the death of May,
With scarlet roses tinting her green breast,
And mating thrushes ushering in her day,
And Earth on tiptoe for her golden guest,
Claude McKay
There is so much going on in the garden in June, and so much more time to spent in it. From tidying flower beds to sitting out in the warmer evening to reflect on a hard days work. Why not visit West Leas yourself?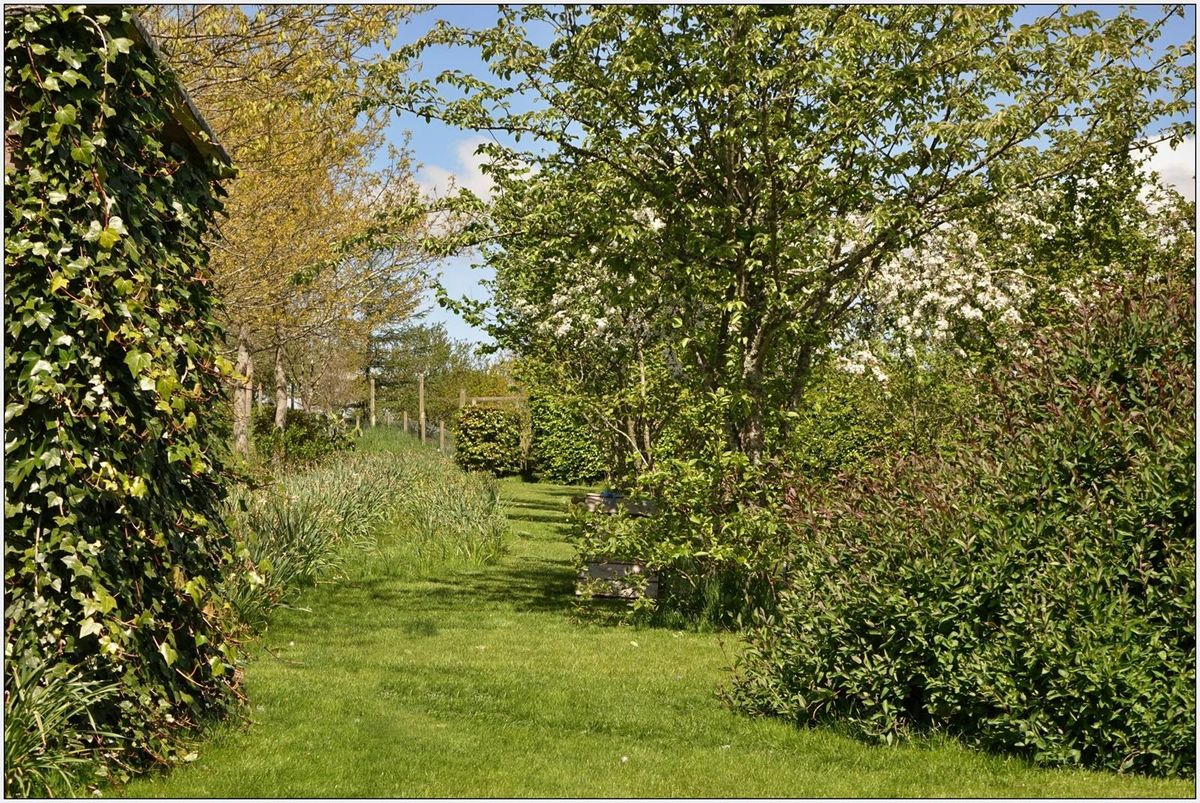 Beside the orchard at West Leas ©Bernie Gajos