A garden owner's musing on snowdrops
Tuesday 9 January, 2018
Helen Rushton, of Bruckhills Croft, was happy to answer some of our questions on snowdrops. Her garden is home to some wonderful snowdrops and makes a fantastic addition to the Scottish Snowdrop Festival.
When's the best time to see them?
"We have Snowdrops in flower here from October through to early May, but the best display is between mid February and mid March when about 320 of the 350+ varieties we have will be in flower."
Wow, that's quite a few snowdrops Helen! What's your favourite variety?
"I have lots of favourites, generally they are the simple graceful ones like "Peardrop" but I have a soft spot for ones with striking markings on the inner petals like "David Shackleton" or "Grumpy", and also the yellow Snowdrops, although I am loving the trend towards green Snowdrops over the last few years."
It's always hard to pick favourites, those three have great names. It's wonderful to hear about plant trends! Gardeners are always learning more about the plants they admire and the garden they tend. What have you learnt most recently (about snowdrops or otherwise)?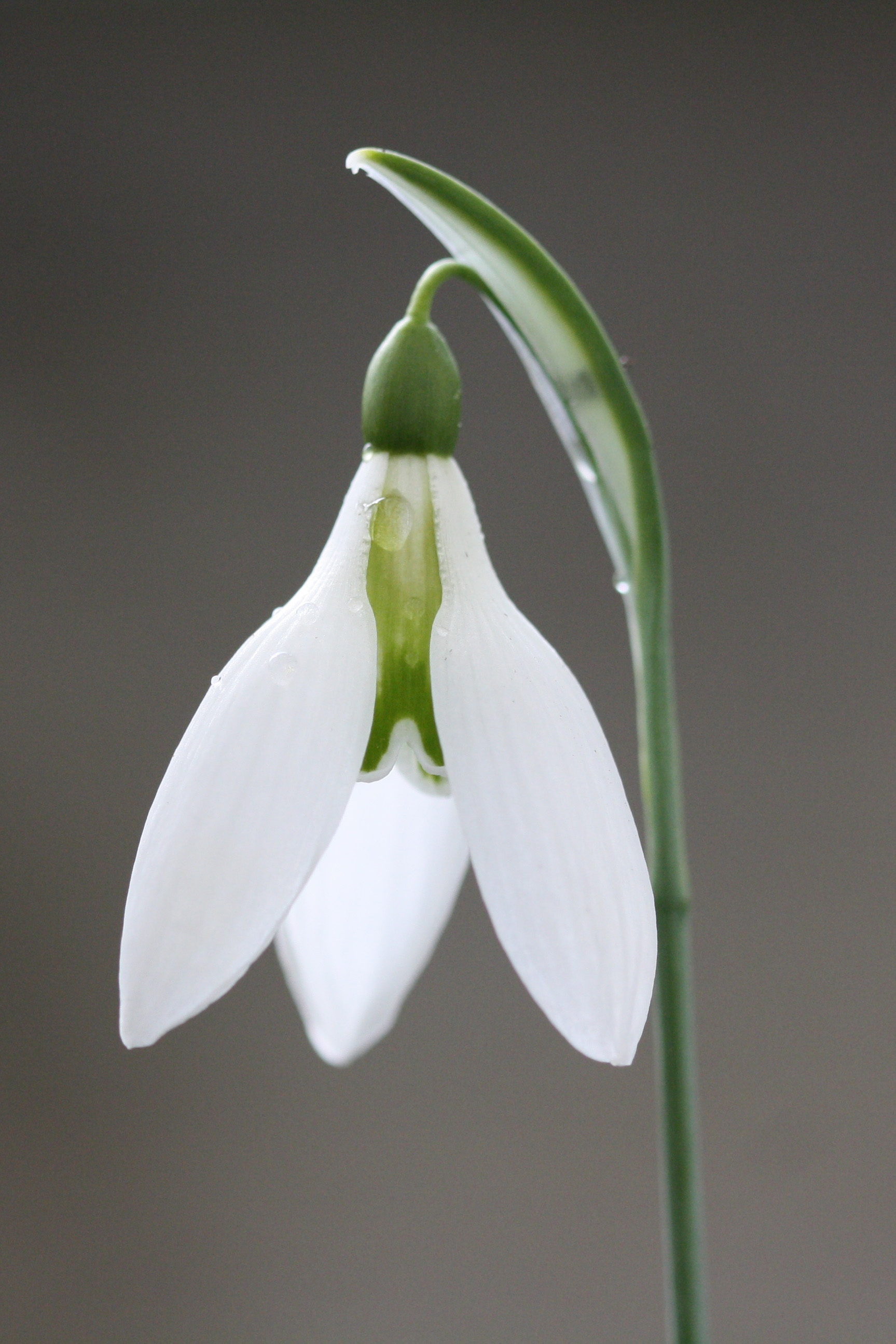 'Peardrop' Snowdrop, Bruckhills Croft, Aberdeenshire
"It took me awhile to appreciate the different varieties don't all like the same growing conditions. There are 21 species, that come from a wide range of habitats in the wild, so I enjoy the researching what different conditions some Snowdrops will need and trying to provide that. Some of the new hybrids can be quite tricky to grow too. I really admire the plant breeders who devote so much time to producing these new Snowdrops, it takes skill and a lot of patience, as it can be years before a useful and significantly different new bloom comes along."
Gardener's are a hardy and patient bunch, but that does sound like a lot of dedication. In the shorter term, what are looking forward to in your garden in 2018?
"I've been trying to establish some mass plantings of common Snowdrops over the last few years, and I'm hoping I will see some significant displays in 2018. I also bought some new varieties last year "in the green" after they had flowered, so I am keen to see what they look like in the flesh, when they flower this Spring - to see if they live up to their online photos."
"Quite a few people who have visited in the Summer in previous years, have shown an interest in coming to see the Snowdrops after watching them on Beechgrove last Spring. It will be nice to show some new people around the collection and see their reactions to some of the more unusual ones."
The Scotland's Gardens Scheme Head Office were so chuffed to hear that you got onto Beechgrove last Spring, and it's great to hear that it whetted visitors appeitite. Thanks so much for sharing some insights with us Helen! Until the Snowdrop Festival...