Bluebells in bloom
Friday 5 May, 2023
May is the perfect time to visit the bluebell carpeted grounds of some of our gardens open for charity!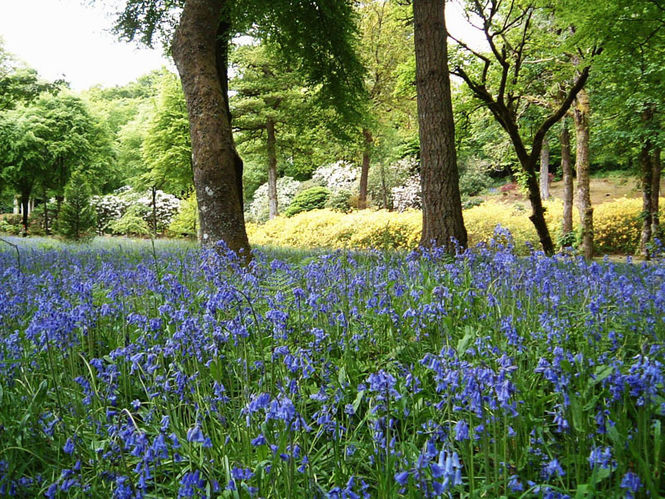 Corsock House in Castle Douglas pictured here, includes an amazing variety of designed landscapes, from a strictly formal walled garden, through richly planted woodlands full of different vistas, artfully designed water features and surprises to extensive lawns showing off the Bryce baronial mansion.
Open Sunday 28 May, 2pm - 5pm
By arrangement 1 April - 30 June
---
Humbie Dean
A limited palette of plants with hosta, hellebores, perennial geraniums, primula, meconopsis, martagon lilies, clematis, spring bulbs, ground cover, herbaceous and shrub planting, bluebell meadow, mature and recent azalea and rhododendron planting.
Open Wednesday 17 May, Also Open Wednesday 7 June, Wednesday 21 June
---
Highwood
A beautiful woodland walk around 50 acres of native bluebells, primroses and wild garlic in a delightful setting bordering the Green Water river with tumbling waterfalls.
Open Sunday 14 May, 2pm - 5pm
---
The Steading at Clunie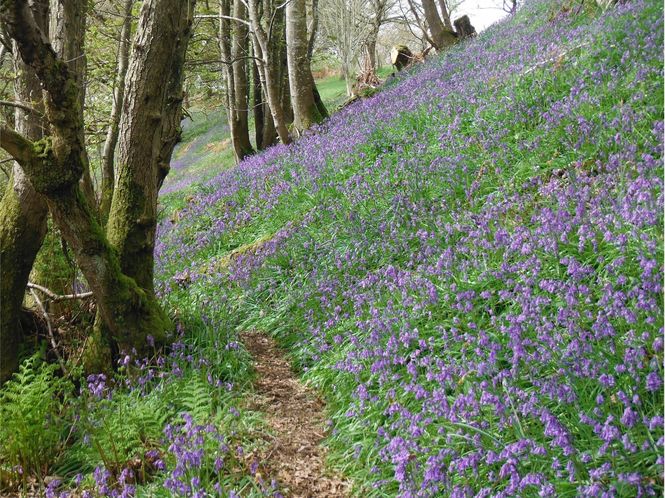 The policies are open to visit in the spring when there is a profusion of primroses, wood anemones and then bluebells in the wooded areas.
Open Sunday 7 May, 2pm - 4pm
---
House of Aigas and Field Centre
The garden consists of extensive rockeries, herbaceous borders, ponds and shrubs.
Open by Arrangement, Also open Sunday 25 June, 2pm - 5pm
Glenkyllachy
There are some rare specimens and a recently planted arboretum. Rhododendrons and bulbs flower in May/June.
Open by Arrangement, Open Day with Plant Sale: Saturday 3 June, 2pm - 5pm