Charity pack
Tuesday 18 May, 2021
We're delighted to be able to support so many charities each year through our garden openings. Read on below for tips to help charities make the most of garden openings by promoting their cause at the event and encouraging more visitors to attend. If you need help contacting your garden owner, please get in touch via info@scotlandsgardens.org.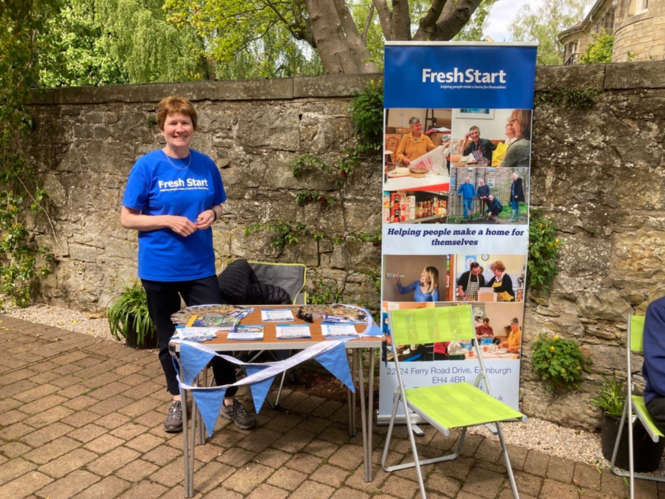 A member of the Fresh Start fundraising team promoting their charity at one of our Edinburgh openings; May 2021
Promotional information and tips
Scotland's Gardens Scheme carries out promotion in the following media, and in most cases your charity name will be listed along with opening details of the garden.
Listed in our annual Guidebook (10,000 copies distributed each year).

Listing on scotlandsgardens.org website.

Listed in our District and Regional free flyers and calendars.

Posters for the opening, available in a variety of sizes.

Social media – Facebook, Twitter and Instagram .

Press releases and editorial opportunities.

Coordinated campaigns for gardens of special interest, or with bigger capacity.

Eventbrite (or other ticketing platform), if advanced tickets are applicable.

'Garden open' listings to a variety of digital 'what's on' networks across Scotland (e.g., The List: https://www.list.co.uk).

Many Districts also manage their own local Facebook pages.
How you can help
Send an email to your e-newsletter subscribers/partners letting them know about any openings in support of your charity. You can request a photograph of the garden from the owner direct, failing that please contact the office. You can download an e-invitation and press release template from DOWNLOADS section at the bottom of this page.

Follow Scotland's Gardens Scheme on social media and share our posts advertising your open day – we try to tag organisations so please let us know your social media handle (or link to your page). You are welcome to create your own posts and tag SGS – we will share where possible. If you wish, these activities could be coordinated with any promotion going out from SGS, especially in case of a big open day. Please contact the office to schedule.

Facebook Events - accept invitation from our page to co-host Facebook event, or let us know if you would like to create it yourself and invite us to co-host so we can promote together

Share a story to capitalise on the impact that the garden open day donation will make in helping your charity to carry out its mission. We might feature it on our blog or in other promotions.

Attend the open day, help with admissions, teas, traffic – please contact the Garden Owner to arrange.

You could record a short video clip, with your commentary, from an open day which you have attended, and we can share it on our channels.
Social media handles for tagging us
use hashtag #lovescotlandsgardens
Twitter @ScotGardens, Facebook @ScotlandsGardens, Instagram @scotlandgardenscheme
Link to our YouTube channel https://www.youtube.com/c/ScotlandsGardensScheme
downloads
Right click on logo to save on your desktop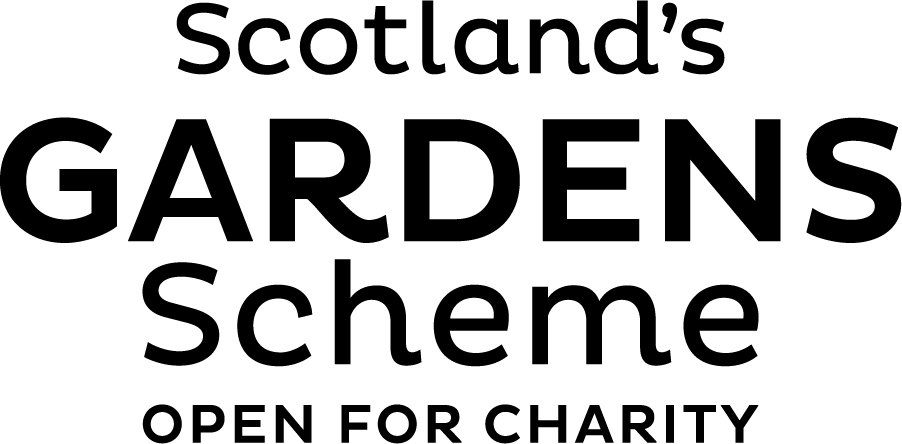 sgs-black-CMYK.jpg