Get away to a garden
Tuesday 28 March, 2023
Going on holiday or planning a road trip this year? There's almost certainly a garden to visit on the way. Lots of Scottish gardens that open for charity are close to tourist routes and destinations. Are you taking a staycation this summer? Make sure to check out the gardens that offer accommodation and book ahead of your trip. We included a few suggestions below.
Click on the garden name for more details…
Far North
This region really is Scotland for the adventurer, with incredible views across lochs, sea and the hills beyond the garden walls. Secret gardens sit next to wild spaces and you might be lucky enough to spot red squirrels or deer, or discover amazing walled gardens which shelter beautiful gardens from the wilder elements outside.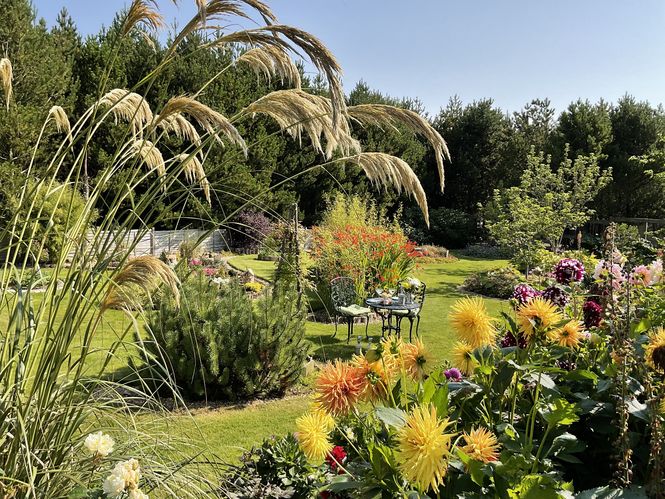 The Garden at the Auld Post Office B&B
Open Sunday 20 August, 2pm - 4pm
This secluded one-third acre garden has a variety of beds and borders containing evergreen plants, shrubs, grasses and perennials.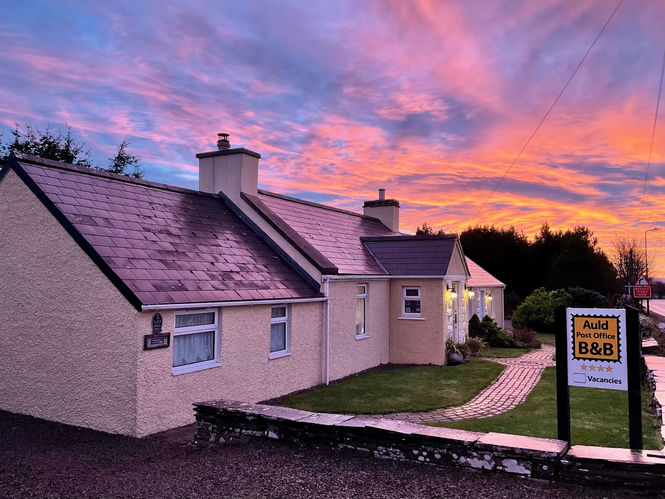 Accommodation: 4 Star Gold B&B, nestled on the edge of woodland with beautiful landscaped gardens. Quietly situated in the countryside on the A9, with views across the heather moorland to the peaks of Sutherland, just a short drive to both Thurso and Wick and perfect for a tour of the Northern Highlands or a relaxing stopover on the North Coast 500.
Book your stay or call 01847 841391
West Coast
Here's a taste of what you might discover if you're heading to the beach, escaping to an island or enjoying the magnificent scenery where mountains meet the sea.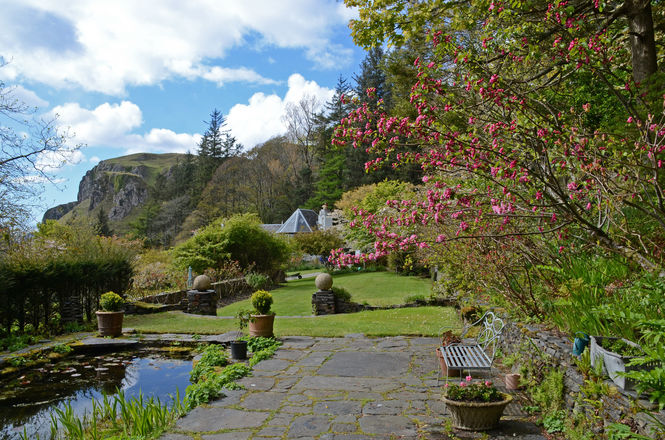 An Cala © Maurice Wilkins
An Cala,
Ellenabeich, Isle of Seil PA34 4RF
Open until 31 October, 10am—6pm
Created in the 1930s, this wonderful garden sits in a horseshoe shelter of surrounding cliffs. Enjoy the streams, waterfall, ponds, herbaceous plants, azaleas, rhododendrons and cherry trees. Archive material of Thomas Mawson's design is available to visitors.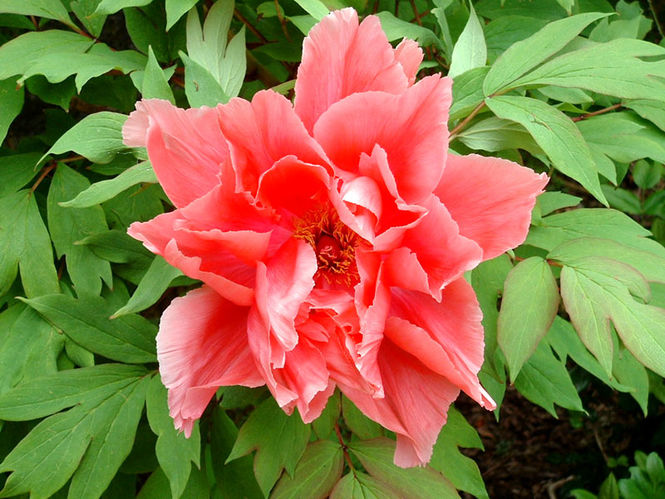 Kinlochlaich House Gardens © F Hutchison
Open until 31 October, 10am—4pm
An octagonal walled garden, incorporating a nursery/garden centre with plants for sale. Rhododendrons, azaleas, trees, shrubs and herbaceous plants are grown along with more unusual species such as embothrium, davidia, stewartia, magnolia, eucryphia and tropaeolum.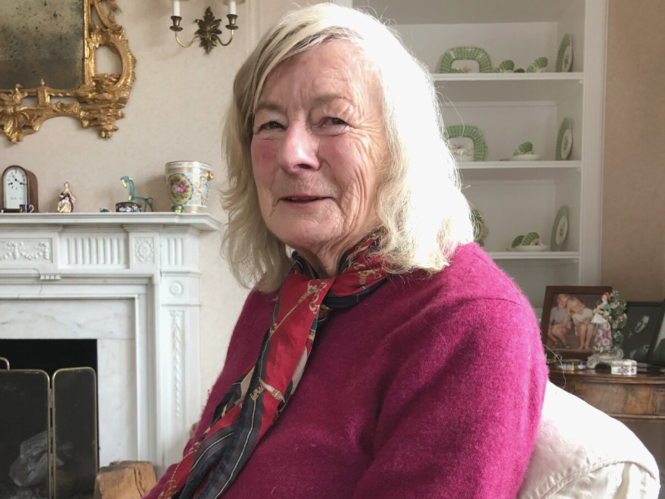 One of our champions, Janet Glaisher, who has been opening her garden for nearly four decades.
Open until 31 December, dawn—dusk
Overlooking Loch Linnhe, this large garden has mature trees, rhododendrons, azaleas and other woodland shrubs. A small Victorian walled garden is currently being restored. Owner Janet Glaisher has opened her garden for Scotland's Garden Scheme for 38 years!
From Port Appin, hop over to the Isle of Lismore on the foot passenger ferry. It's a small island, perfect for cycling along the single track road that runs north to south. Take your own bike or contact Lismore Bike Hire.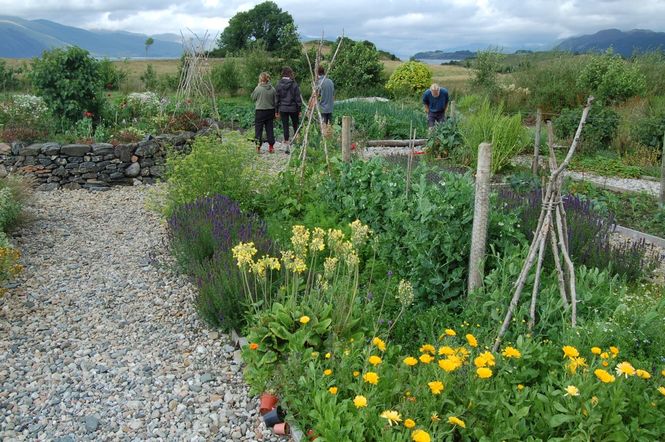 Baile Geamhraidh
The Secret Garden
, Isle of Lismore, Oban, Argyll PA34 5UL
Open by arrangement, contact by phone: 01631 760128, or email eva.tombs@gmail.com
A garden created from a field on a biodynamic farm, with a strong geometric layout to reflect the ecclesiastical history of the island. The garden is a haven for wildflowers, birds, bees and butterflies having a vegetable garden, tree nursery, physic garden and orchard. About two miles from Port Appin ferry.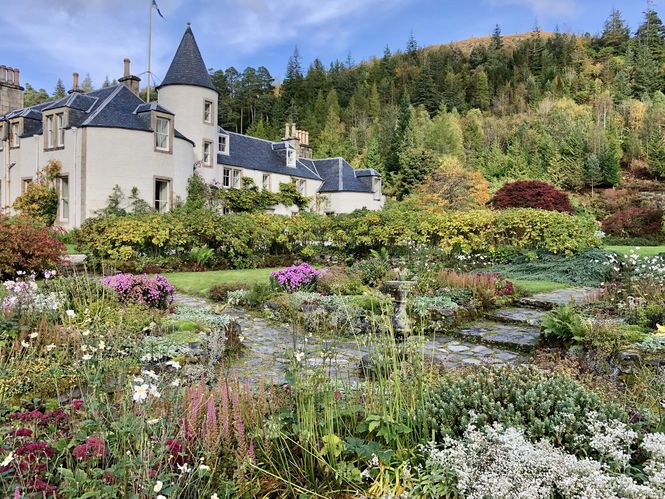 Attadale
Attadale, Strathcarron, IV54 8YX
Open until 31 October, 10am - 5pm
The Gulf Stream, surrounding hills and rocky cliffs create a microclimate for 20 acres of outstanding water gardens, old rhododendrons, unusual trees and a fern collection in a geodesic dome. There is also a sunken fern garden developed on the site of an early 19th-century drain, a waterfall into a pool with dwarf rhododendrons, sunken garden, peace garden and kitchen garden.
Accommodation: Attadale Holiday cottages which are a mile away from the Gardens allow guests to visit the gardens as often as they like for free. Four peaceful cottages that sleep 4 to 8 people are available.
Book your stay or call 07860 403 605
Isle of Skye
Famous for the Cuillin hills, the Isle of Skye has several castles, two of which have gardens that open for charity.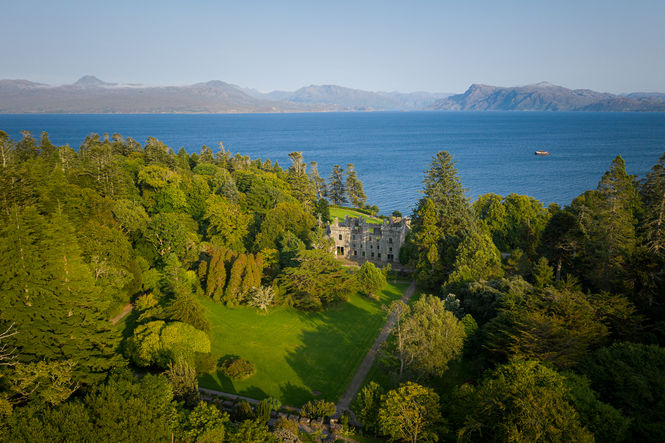 © Armadale Castle, Gardens & Museum
Open until 31 October, 9:30am - 5:30pm (check website before visiting)
Located on the island's south-east coast, Armadale has sweeping views over the Sound of Sleat to the mountains of Knoydart. Once the seat of the Macdonalds, the estate includes 40 acres of historic woodland garden, formal lawns, ponds and herbaceous borders. The woodland garden dates back to the early 1800s with many specimen trees planted in the 1870s.
Accommodation: With recently refurbished interiors and ideal location near Armadale Pier, the six self-catering cabins, one heritage apartment and one estate cottage are perfect for couples, families and groups. All properties are situated within the wooded policies of Armadale Castle available for extended walks.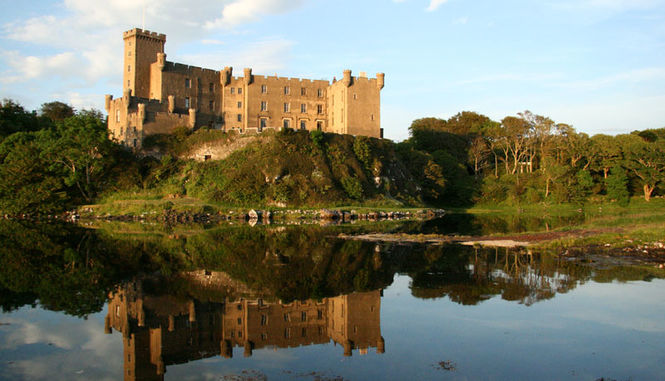 Dunvegan Castle © MacLeod Estate
Dunvegan Castle and Gardens, Isle of Skye IV55 8WF
Open daily until 15 October, 10am—5.30pm (check admission details here)
Five acres of formal gardens include the Water Garden, with ornate bridges and islands, the Round Garden and the Walled Garden, which was once the castle's vegetable garden. Woodland walks feature flowers, exotic plants, shrubs and specimen trees, with waterfalls and pools. Informal areas of the garden are kept wild to encourage wildlife and create a natural backdrop for the coastal scenery.
Accommodation: Five charming self-catering holiday cottages each with its own unique character and charm, are located within or close to the castle grounds. Your holiday cottage booking e-ticket gives complimentary admission to Dunvegan Castle & Gardens when it is open to the public.
Some 12 miles from Dunvegan, on the most westerly tip of Skye, is Neist Point Lighthouse, with spectacular views of the cliffs and sea.
Isle of Lewis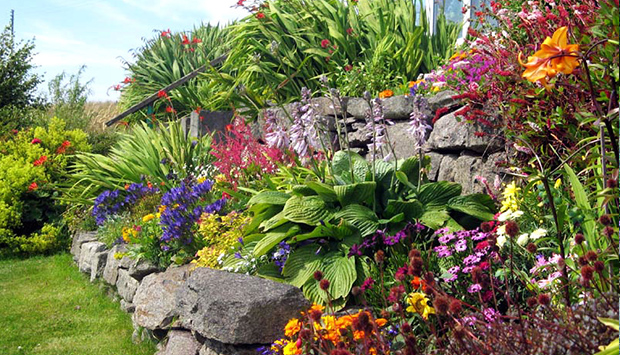 Leathad Ard
Leathad Ard
, Upper Carloway, Isle of Lewis HS2 9AQ
Open: 2 May—30 September (not Sundays), 10am—6pm, also by arrangement in April
With stunning views over East Loch Roag, this one-acre garden has been created on a slope with numerous hedges to provide shelter and enclose different spaces. Features include herbaceous borders, cutting borders, bog gardens, grass garden, exposed beds, patios, a pond and vegetables and fruit grown outside and in the Keder greenhouse. Some vegetables are grown to show standards.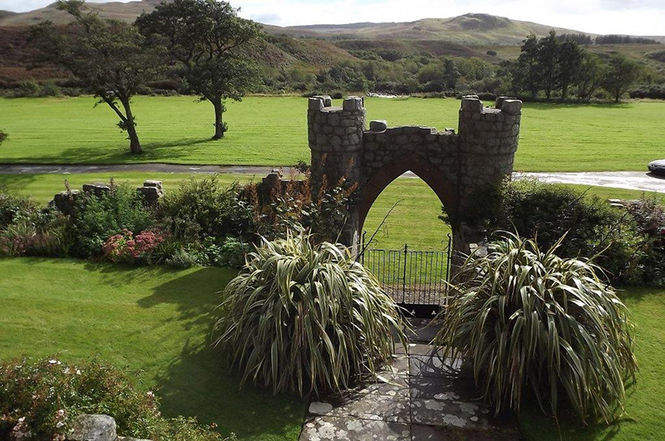 Dougarie
Dougarie
, Isle of Arran KA27 8EB
Tuesday 4 July, 2pm - 5pm, also by arrangement 22 May - 30 August
A terraced garden in a castellated folly built in 1905 to celebrate the marriage of the 12th Duke of Hamilton's only child to the Duke of Montrose. Along with tender and rare shrubs, there's an herbaceous border and small woodland area with trees including azara, abutilon, eucryphia, hoheria and nothofagus.
---
East Coast
Scotland's east coast is famed for its fishing communities, sandy beaches and castles. Here's a few of its beautiful gardens, with the most southerly first.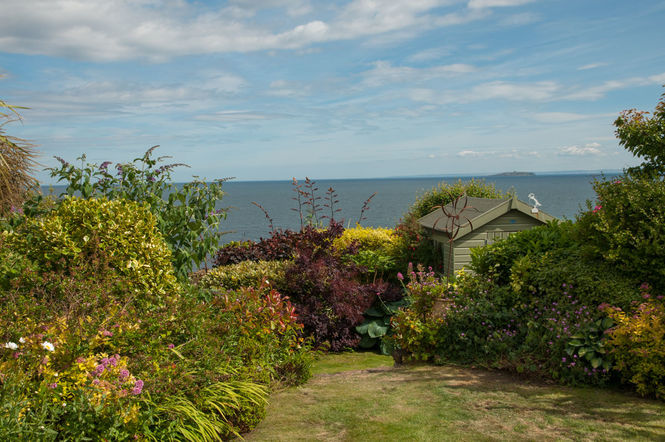 Crail ©Malcolm Ross
Saturday/Sunday, 8/9 July, 1pm - 5pm
Take an enjoyable stroll around this quintessential East Neuk village and explore its many beautiful gardens. These include gardens in varied styles and planting schemes - cottage, historic, plantsman's and bedding. The stunning coastal location presents some challenges for planting but also allows for a great range of more tender species to flourish.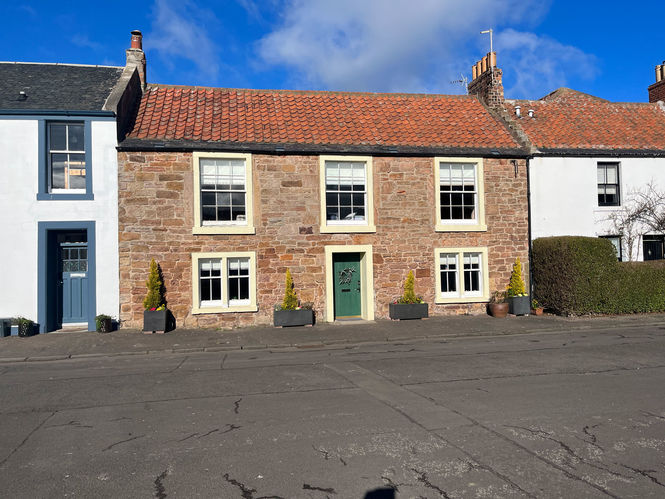 Seahorse in Crail
Accommodation: When exploring the village, why not stop over at Seahorse in Crail. The owners are opening their garden as part of the village opening, and visitors are welcome to book their nearby four-bedroom property cottage which dates back to 1734. It sleeps up to eight and is located in a beautiful and historic part of Crail, just 100 yards from the sea front, the fife coastal path and the historic Crail harbour.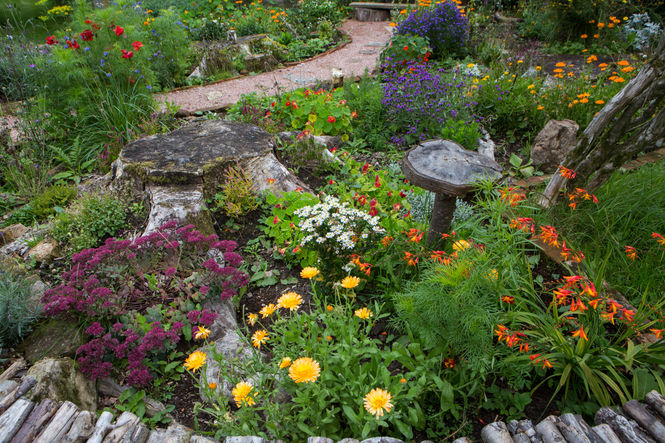 Madeira
Madeira,
Grangemuir, Pittenweem
KY10 2RB
Open by arrangement until 30 September (Tuesday, Thursday & Friday)
Madeira is a wonderful, ten-acre eco garden with a Victorian walled garden at its centre. There is an orchard and vegetable garden, pretty paths through woodland and plenty of bluebells and snowdrops. The owners don't use chemicals and fully support wildlife.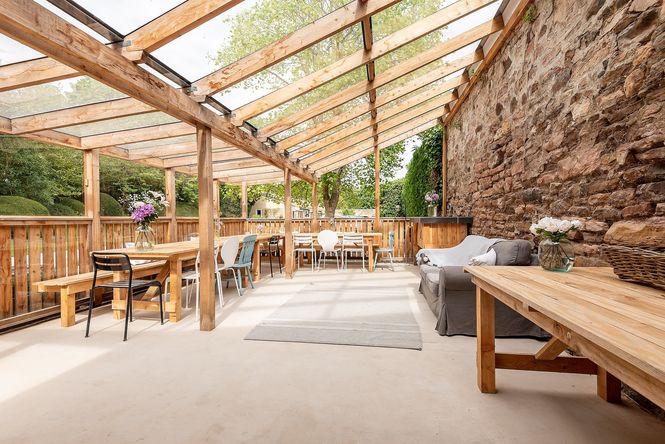 Madeira
Accommodation: Guests staying on site can wander round the gardens. Walled garden visits and tour of all the garden is available on request. Madeira has six cottages available in total. Use Madeira as a base to explore all The East Neuk has to offer, or simply to relax in the calm, tranquil atmosphere at the premises. You can even hire the entire place for an event. Families with children will appreciate the dens, tree swings, secret paths created just for kids and the freedom they will experience in the garden.
Book your stay or call 07867 798746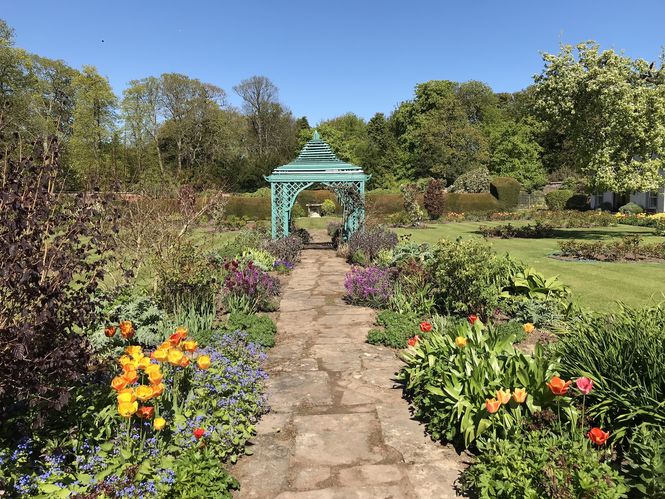 Netherbyres
By arrangement 1 May - 31 August
An unusual walled garden, dating from 1740, with a wide variety of roses and herbaceous borders, plus a very old pear tree and the largest rose in Berwickshire, Rosa filipes 'Kiftsgate'.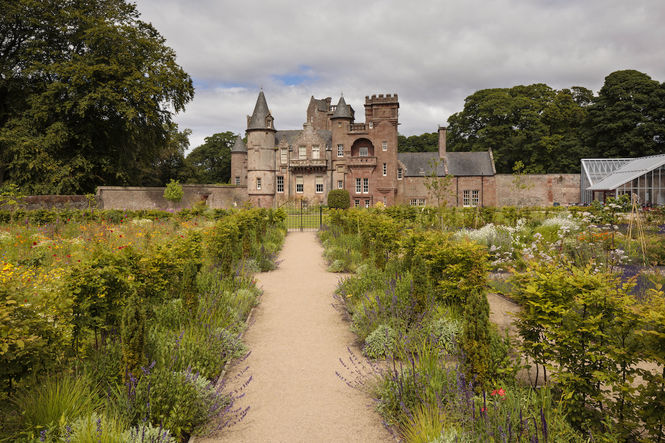 Hospitalfield Gardens ©Ruth Clark
Saturday 8 July, 11am - 4pm
The walled garden was recently redesigned by plantsman Nigel Dunnett to tell the 800-year horticultural story of Hospitalfield, starting with its monastic origins in the 13th century through to the Victorian passion for ferns. The fernery, which sits within the walled garden, has been restored and replanted with ferns from all over the world. More details at the Hospitalfield website.
Dunnottar Castle lies just off the Aberdeenshire coastal route, two miles south of Stonehaven. Perched on a clifftop, Dunnottar has played a prominent role in the history of Scotland. It was here that the Scottish crown jewels were hidden from Cromwell's invading army in the 17th century.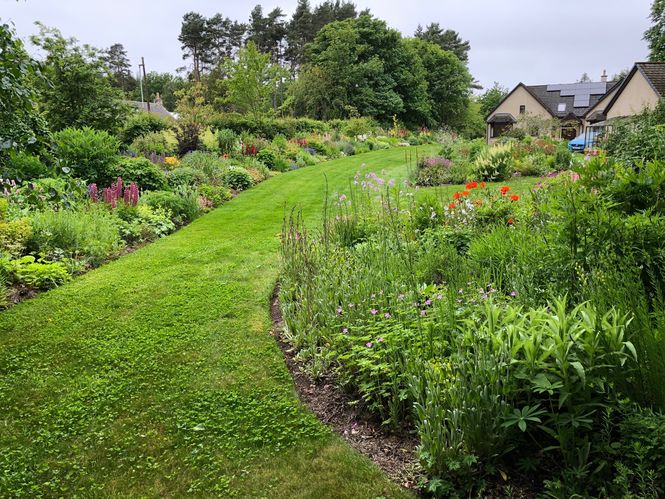 Haugh Garden
Haugh Garden
, College of Roseisle IV30 5YE
Sunday 25 June, Sunday 30 July, 2pm - 5pm and by arrangement in June and July
Inland from Burghead is this lovingly maintained two-acre garden with mature woodland, an informal pond and 18th century farmhouse ruin. Meander along the herbaceous borders and through the orchard. Organic vegetable beds, soft fruit and polytunnel keep the owners self-sufficient all year round.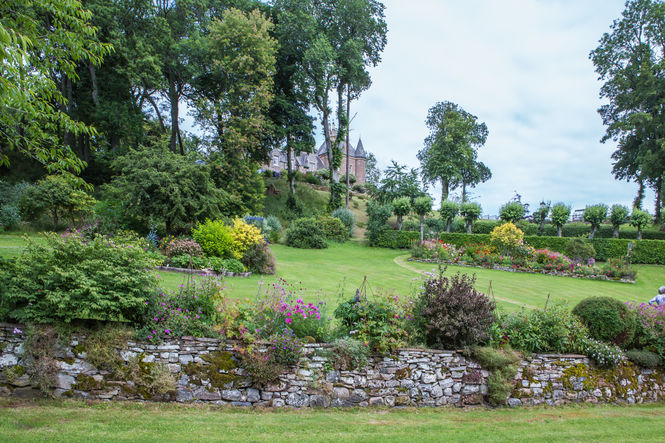 Skelbo House ©Colin Gregory
Skelbo House
, Skelbo, Dornoch IV25 3QG
Saturday/Sunday, 22/23 July, 11am - 4pm
Just off the A9 north of Dornoch, you'll find the extensive woodland garden of Skelbo House. Enjoy the spectacular views over Loch Fleet. Herbaceous borders, rose garden and shrubberies surround the house while lawns slope down to a small lochan and river walkway.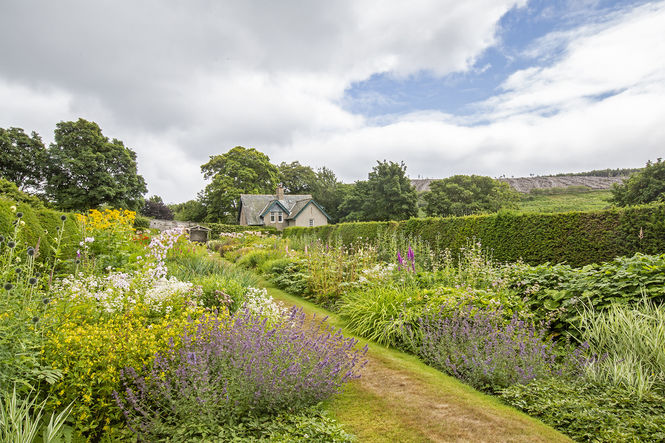 Langwell ©Colin Gregory
Langwell
, Berriedale KW7 6HD
Sunday 30 July, 12pm - 4pm
Off the A9 as you head past Helmsdale further north. Situated in the secluded Langwell Strath, this beautiful old walled garden has outstanding borders and a wooded driveway where you might well see a deer.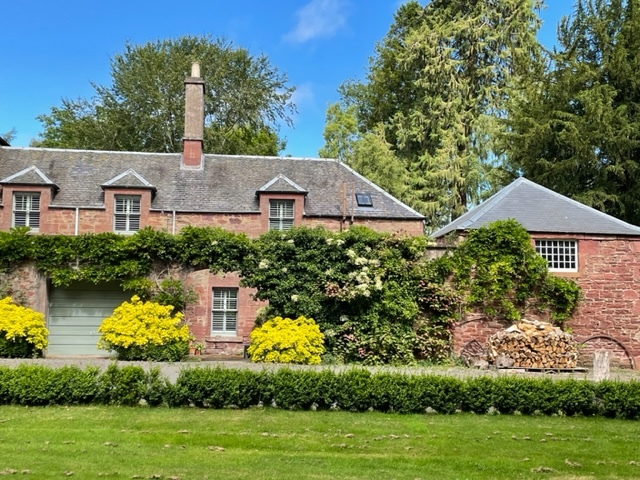 Reidochie
Princeland House,
Coupar Angus, Blairgowrie
PH13 9AU
The garden is usually open for charity in February in March (for snowdrops)
Accommodation: Two holiday properties are available to rent. Princeland Lodge, situated on the outskirts of Coupar Angus, with its own private rear garden, is perfectly placed for exploring this area which is bustling with attractions. After a busy day out, visitors can relax and stroll through the grounds (by prior arrangement with the owner). A short walk takes you into Coupar Angus itself with a few shops, a restaurant, hotel and a pub. Helen is developing the gardens with sympathetic planting in various styles, from Himalayan garden area, to topiary and lawns. Princeland Lodge can be booked together with Reidochie to accommodate seven guests.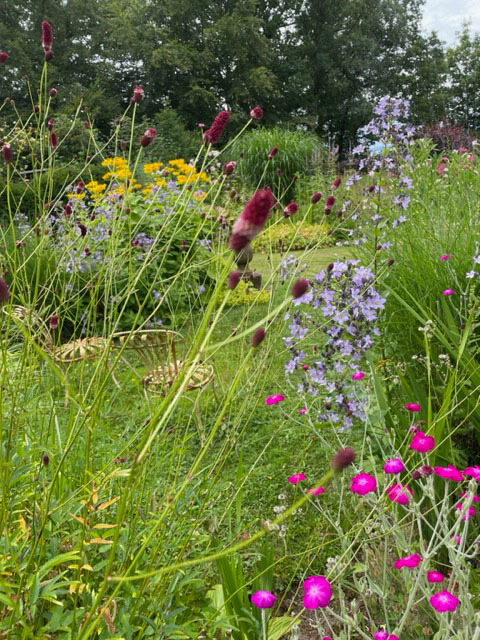 Princeland Lodge & Reidochie
Reidochie is a stylish heritage property built in 1810, situated within eight acres of grounds. It is the more secluded of the two where you can listen to the birds and see the wildlife at your leisure.
Book your stay To get accommodation and garden deal, call the owner directly on 07864 778170.
---
South West Scotland
A beautiful yet relatively undiscovered part of lowland Scotland. This area features some of Scotland's most exotic planting and a lush, green landscape with plenty to explore and enjoy.
Sunday 14 May, 2pm - 5pm with Scotland's Gardens Scheme, also open to the public from 1st April to 31st October 2023.
Arbigland House is an Adam-style 18th-century mansion surrounded by 24 acres of woodland gardens running down to a beach on the Solway Firth.
Accommodation: The Gardens, together with their Holiday Cottages, lie in a spectacular setting, on a promontory south of Dumfries in Scotland. The House looks out to the sea on three sides. The Holiday Cottages are in the adjacent Stableyard. The Gardens consist of 24 acres of mainly woods with more formal sections, including a Sunken Garden where the old Arbigland Hall stood.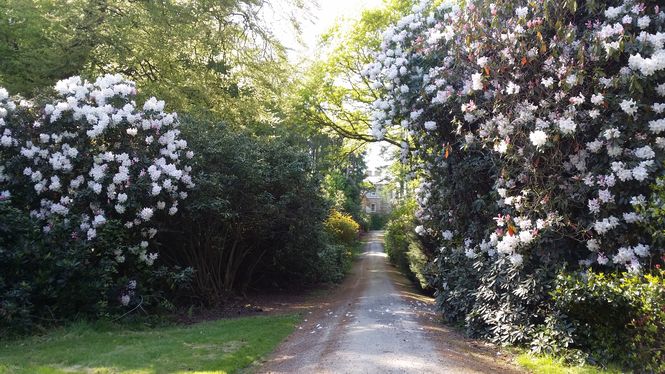 Arbigland House
Book your stay or call 01387 880 613
---
Orkney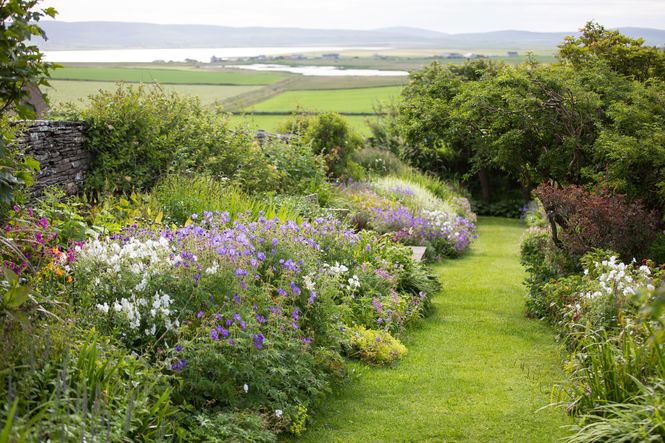 Kierfiold House, Orkney
Twelve Orkney gardens are opening as part of the Orkney Summer Festival in 2023. You can visit the gardens from 14 May to 20 August and will have the chance to speak to Garden Owners who are gardening under Orkney's challenging conditions.
Shetland
Highlands Garden
, East Voe, Scalloway, Shetland ZE1 0UR
Open by arrangement 1 May - 31 October
A Shetland garden, designed by an artist Sarah Kay on a wind swept hillside at Scalloway Shetland. Started may 2008, with a strong theme of re-cycling. The upper garden includes a rockery, a shallow pond, seating area, polycrub and greenhouse with fruit and vegetables. The steeply sloping lower garden has a spectacular view over the village of Scalloway. The garden won a Shetland Environmental Award in 2014 for its strong theme of recycling. The owner has an art studio which you are welcome to visit.
Accommodation: Next to the garden there are nine self catering chalets are available to let. The chalets have been awarded a 3 star grading from Visit Scotland. Each is comfortably furnished and equipped to a good standard catering for a maximum of four guests.
Book your stay or call 01595 880526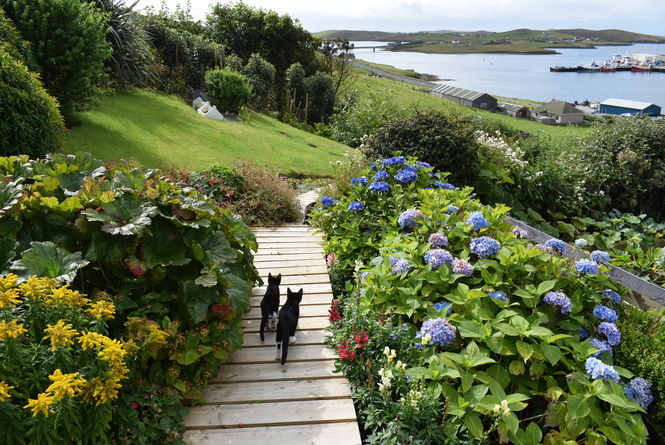 Highlands Garden
Other gardens on Shetland, open by arrangement:
Nonavaar, Levenwick
A delightful country garden, with drystone walls and magnificent coastal views.
Norby, Burnside, Sandness
An example of how to succeed in a very exposed garden, using wooden wind breaks to shield shrubs, climbers and herbaceous plants.
If you're new to Scotland's Gardens Scheme, our Garden Visitor page will help you plan your days out to a garden.
Based on an article by Lorna Duckworth first published in 2022, amended in 2023.
Let us know when you have visited! #LoveScotlandsGardens