Visit Scotland's Secret Gardens
Scotland has got some of the UK's most gorgeous gardens, reflecting the diversity of its climate and landscape. From the cool, dry gardens of the east to the warmer, wetter west coast where tree ferns and meconopsis thrive. And from famous estates and historic walled gardens, to town and cottage gardens. Some are on busy Scottish tourist routes, others remote and tucked into picturesque valleys with stunning views. There are also plenty of examples of urban greenery, with quirky gardening solutions.
With Scotland's Gardens Scheme not only can you visit must-see grand gardens, you can also gain access to private gardens created by passionate owners on your next trip around Scotland!
Can I visit private gardens in Scotland?
Yes, you can! Scotland's Gardens Scheme facilitates garden open days, raising funds for charity through tickets, teas, and plant sales.
There are circa 500 gardens open with Scotland's Gardens Scheme every year, and there are gardens open each month, with the late spring and summer months offering the most to garden visitors.
Most places are open on specific days only (do not miss them!), when gardens are at their best. Other gardens are open 'by arrangement' with the owners, and some are open throughout the season.
Visitors can access most of the gardens on drop-in basis, with just a handful of open days requiring advance booking. Simply browse our website to plan your trip by date and location, read our Visitor's Guide below and visit within advertised times. Be inspired by beautiful gardens, meet other garden lovers, and relax over tea and cake.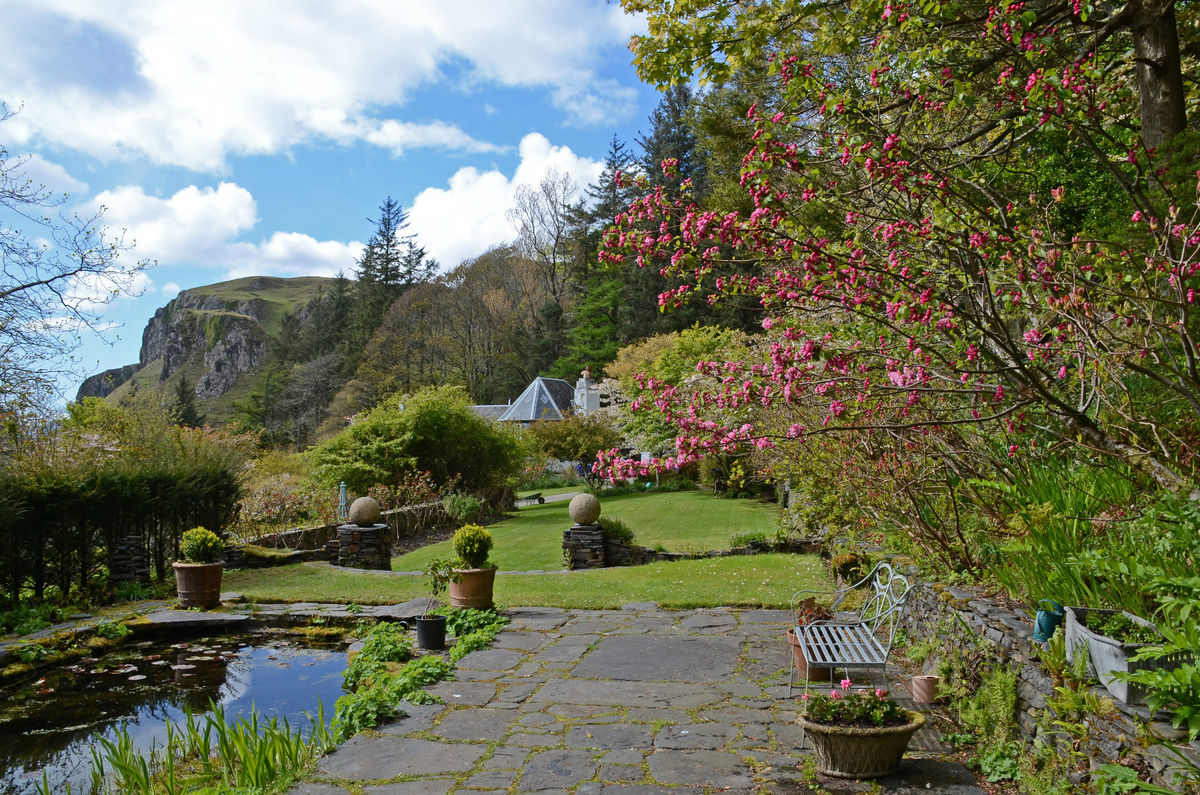 An Cala ©Maurice Wilkins
What our visitors say
70% of visitors polled in our visitor survey said that garden open days had exceeded their expectations.
"It's like the best scavenger hunt with the prize being marvellous gardens and great baking!" - Caroline Rham, garden author at the 3growbags blog.
"Meeting other keen gardeners, seeing inspirational gardens, enjoying beautiful outside spaces in a vast variety of styles & settings... what more could you want in life?"
"A lovely day out visiting beautiful colourful gardens, often where you can have a cup of tea accompanied by some home baking. Great for ideas and inspiration for my own garden."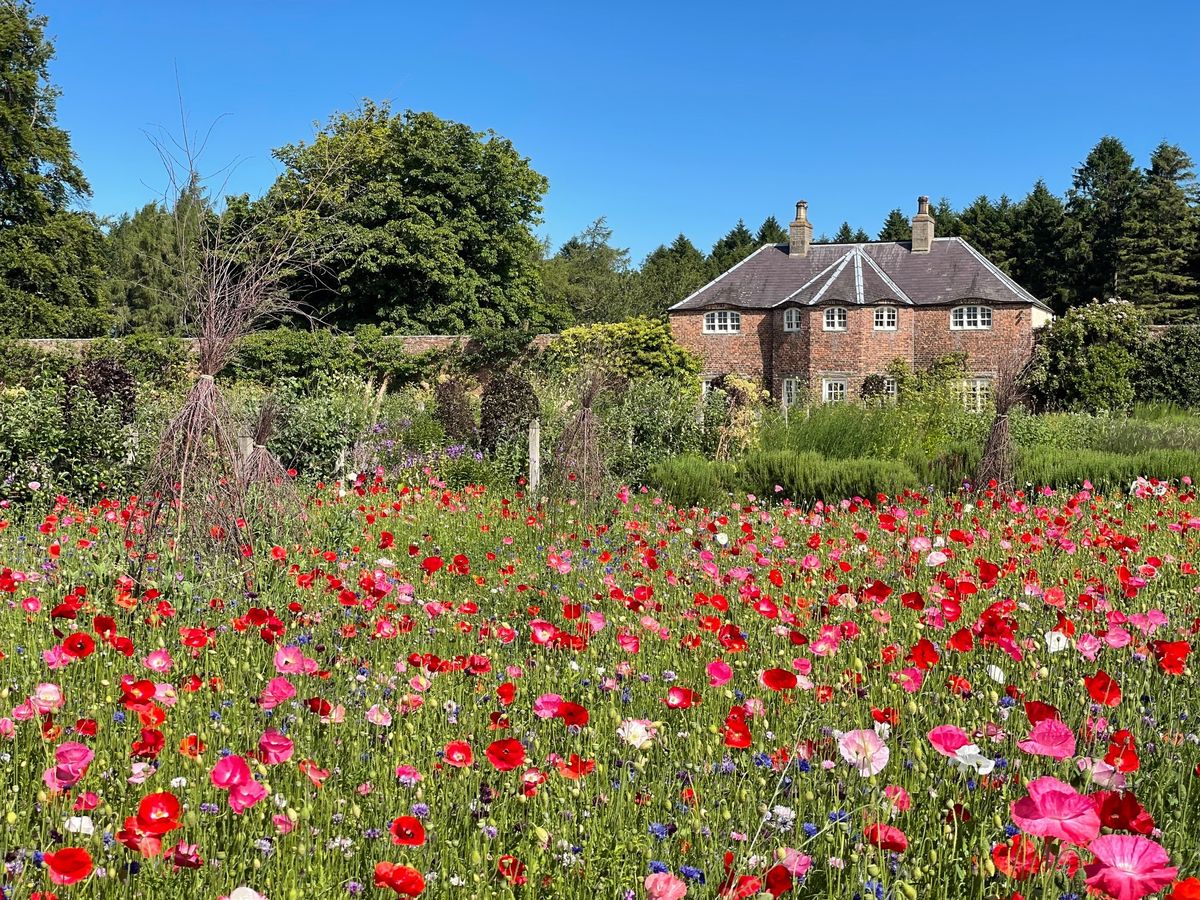 Gordon Castle Walled Garden ©James Byatt
Visitors' guide
Tickets
Admission is free for children unless stated otherwise (commercial gardens have their own price list displayed on their websites). An average adult ticket is £5.00 for a single garden, £10 for a group of gardens or a village.
60% of money raised through admission goes to a charity nominated by the garden opener, with the remaining 40% donated to Scotland's Gardens Scheme and its beneficiaries: The Queen's Nursing Institute Scotland, Perennial and Maggie's.
Payments
All gardens accept cash at the gate, unless stated otherwise. Cashless payments are an option at some of the openings, yet we cannot guarantee there will be a card reader available as it often depends on the signal at a venue, and the size of the garden.
By Arrangement
This is a wonderful way to see a garden when it's quiet and you can call or email to book a visit - Garden Owners will be delighted to hear from you. Many gardens welcome visits from larger groups or clubs such as horticultural societies, as well as individuals or couples. The article on our website will tell you more about private garden visits and why they are a fantastic way of exploring gardens.
Gardening Advice
Our Garden Openers love to chat about their gardens. If there's a bit of advice you're after, do ask!
Extra Assistance
Carers are offered free entry to our gardens and Assistance Dogs are always welcome.
Children & Families
Children are welcome with an accompanying adult, unless otherwise stated, but must be supervised at all times. Some openings offer children's activities – look for the children's activities symbol.
Toilets
Private gardens do not normally have access to toilets.
Cancellations
All cancellations will be posted on our website, scotlandsgardens.org, under the garden listing.
Food
Visitor attractions usually have a café on site, however our smaller gardens might also be able to sell delicious home-baking or refreshments. Garden listings include relevant information on what's available on the day - look for the cup icon.
Click on the map below to go to garden search, where you can filter by location, garden open date, garden name, and features.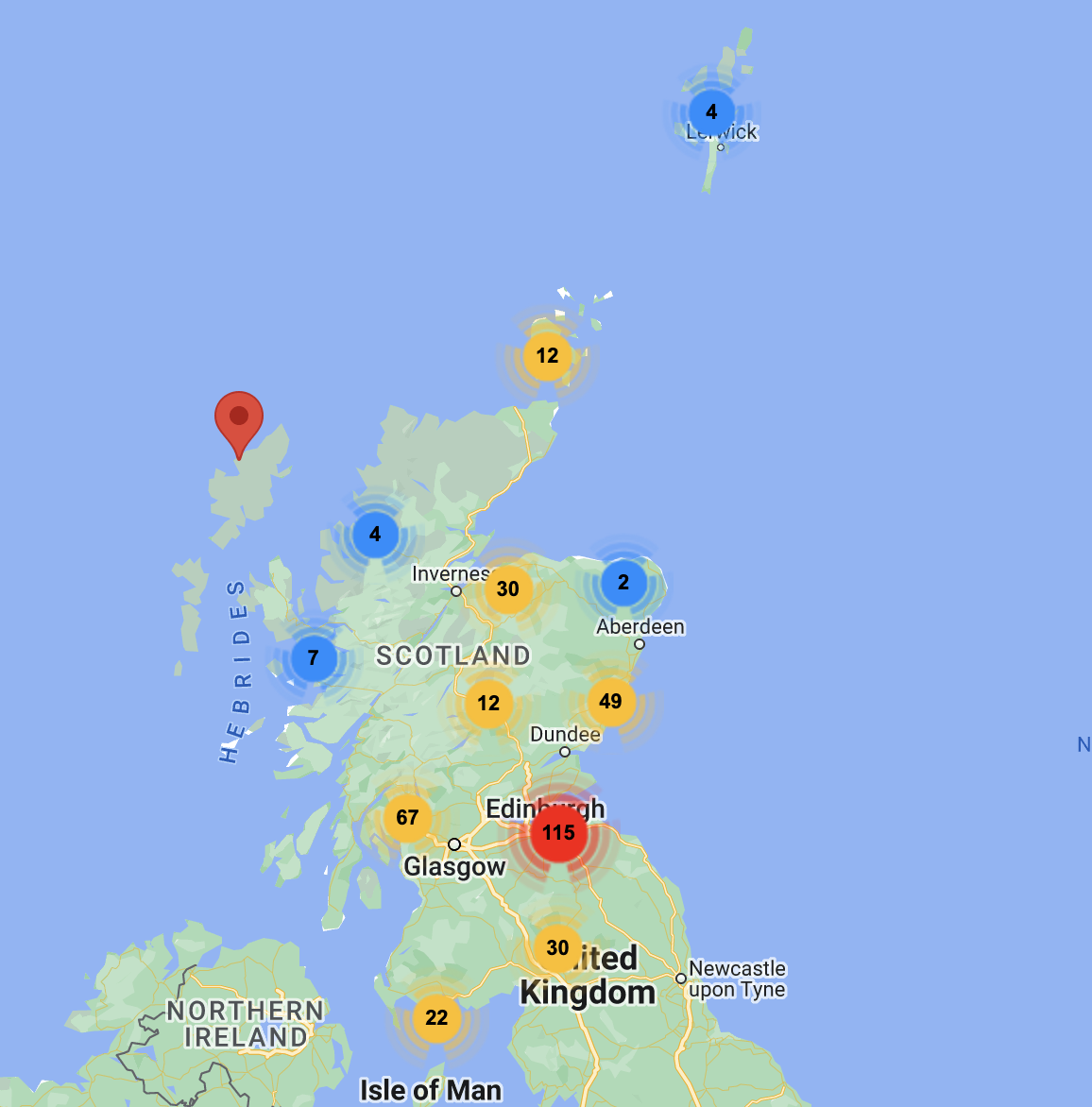 ---
If you would like to find out more about regions of Scotland, please follow the links below:
Gardens to visit in the North of Scotland and Islands
Gardens to visit in the East of Scotland
Gardens to visit in the West and Central Scotland
Gardens to visit in the South East of Scotland
Gardens to visit in the South West of Scotland
Stay in the loop
Sign up to our e-news so you don't miss out on garden open days, special events, plants sales, and other garden news.
Buy our annual Guidebook
Our famous 'Yellow Book' is packed full of gardens to delight and inspire, from urban to rural and from cottage to castle.
Access the details of hundreds of private gardens that are exclusively available to visit through Scotland's Gardens Scheme. The book includes colour maps and photographs.
A perfect gift for garden lovers!