Our charity raises funds for hundreds of charities each year, powered by our amazing teams of volunteers and garden owners around Scotland, through garden gate tickets, plants sales and teas.
2022 Annual Review & Impact Report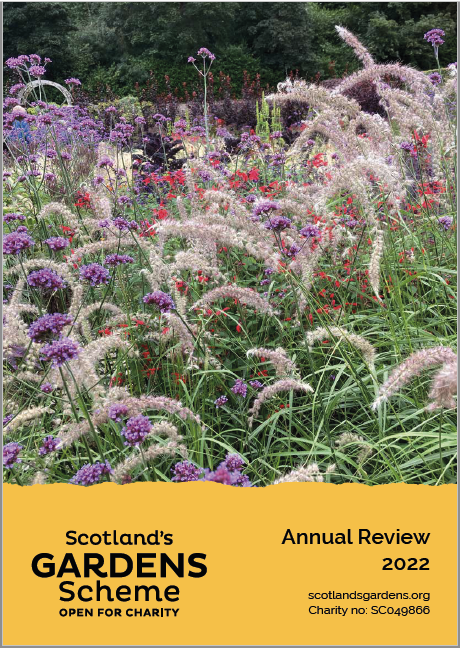 Thank you to all our wonderful volunteers and gardens owners who worked so hard to raise valuable funds for over 200 charities in 2022, while bringing so much enjoyment to so many people by sharing the love of gardens.
Read about our 2022 year and the difference Scotland's Gardens Scheme volunteers and gardens owners have made.
Click here to read our 2022 Annual Review & Impact Report
With our sincere thanks to Investec for their greatly valued sponsorship and support.
Our Charitable Support
Through our garden openings, Scotland's Gardens Scheme supports over 200 different charities each year, with 60% of funds raised being donated to causes selected by individual garden openers, many in their local communities, with the remaining 40% going to our own charity and to our three core beneficiaries below, who we are immensely proud to support.
To read more about the work of these wonderful charities, please click on the boxes below.