Snowdrops and Winter Walks
Monday 27 January, 2020
There's such an excitement when the first snowdrops emerge through the icy ground, pushing away the remains of the autumn leaves. These very first flowers of the year remind us that spring will return.
Whether you're a galanthophile (snowdrop-lover), or just looking for a bit of fresh air, there are plenty of places for you to explore. So, this year wrap up warm, grab your family and friends and enjoy a brisk winter constitutional among some of Scotland's best snowdrop and winter gardens.
Blair House, Blair Estate ©David Blatchford
Tip: Snowdrops and Winter Walks could be a perfect choice for those looking for low-key Valentine's Day ideas. If you want to avoid cliché activities on 14 February, take your loved-one outside for a romantic winter walk. This could be a memorable day for both of you, and very different to a dinner out in a busy restaurant. Make sure to take pictures of you amongst the snowdrops! Many of the gardens provide homemade teas.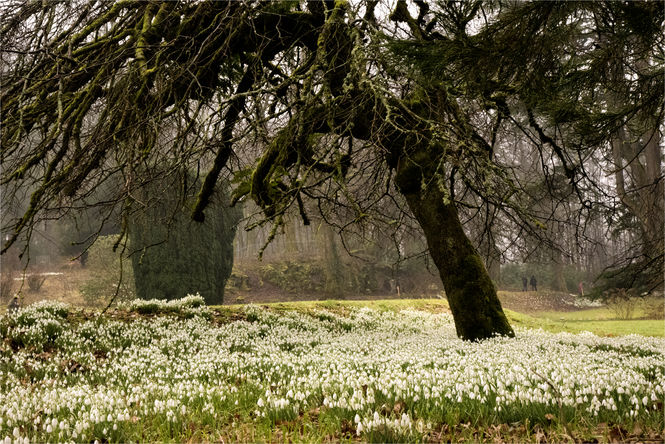 Snowdrops at Blair House, Blair Estate ©David Blatchford
Visitors will be able to enjoy long winter walks among old trees at Kailzie Gardens (Peeblesshire & Tweeddale), snowdrop walks along riverbanks at Craig (Dumfriesshire), a snowdrop collection of over 150 varieties at Ecclesgreig Castle (Kincardine & Deeside), stunning views over Loch Ness at Abriachan Garden Nursery (Inverness), and many more attractions to choose from. At Danevale Park (Kirkcudbrightshire), opening for snowdrops with SGS since 1951, an afternoon tea will be served in the house. The net monies raised are donated to selected charities. Full list of SGS Snowdrops and Winter Walks 2020 can be found HERE.
Also this winter, Discover Scottish Gardens - supported by Visit Scotland, will organise The Scottish Snowdrop Festival from 25 January to 11 March and Scotland's Gardens Scheme is participating with its Snowdrops and Winter Walks. For details of all the gardens and grounds taking part in the event, visit www.visitscotland.com/snowdrop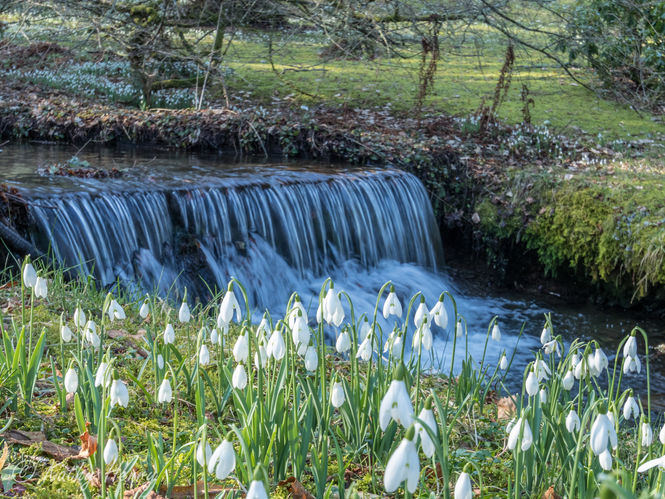 Kailzie Gardens ©Kathy Henry
Let us know about your winter walks, tag #gardenbagging @scotlandsgardensscheme on Instagram, @scotlandsgardens on Facebook and @scotgardens on Twitter.