Where to walk this winter
Monday 3 December, 2018
You can have all the mince pies you like* so long as you get out into a garden, any garden. Do some energetic digging in your garden, or get out for a long walk in one of these.
*within limits - leave some for Santa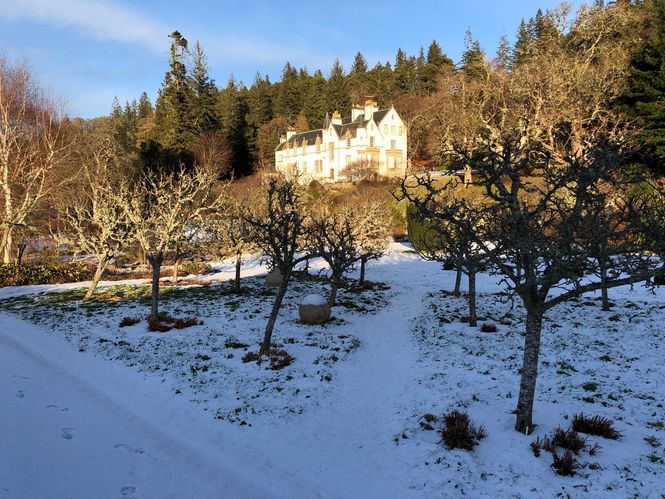 Logie House, Moray
Originally a formal garden with a large area of vegetable production, Logie House garden has been developed since 1991 with emphasis on trees, shrubs and hardy perennials, giving all year round interest. The meandering burn and dry stone walls support the creation of a wide variety of planting habitats from dry sunny banks to damp shady areas. Many of the unusual plants are propagated for sale in the Garden Shop at Logie Steading. Also features forest and river walks.
1 January - 31 December, 10am - 5pm
Admission £2.00, children free.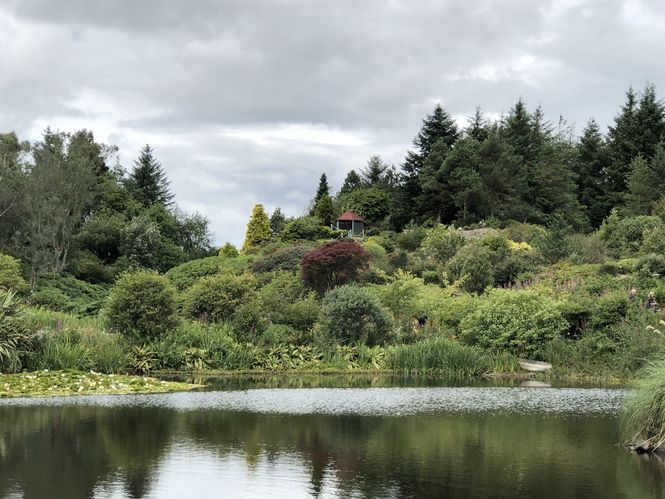 Glenwhan Gardens ©
Described as one of the most beautiful gardens in Scotland, situated at 300 feet, overlooking Luce Bay and the Mull of Galloway, with clear views to the Isle of Man. Thirty-six years ago there was wild moorland, but with dedication and vision, you can now see glorious collections of plants from around the world. There is colour in all seasons and the winding paths, well placed seats, and varied sculptures, focusing around small lakes, add to the tranquil atmosphere. There is a 17 acre moorland wildflower walk, the chance to see red squirrels and a well marked Tree Trail.
1 January - 31 December, 10am - 5pm
Admission details can be found on the garden's website.