Gardens to visit in Scotland in February (with Valentine's Day destinations)
Tuesday 1 February, 2022
After several gloomy weeks, we are holding onto the hope that one day there will be light, there will be warmth and the plants will not fail us and will burst into flower again, filling our gardens with scent, colour, and sweet nectar. Trust us, it will happen. You may have spotted the first snowdrops and crocuses poking through the soil already or watched young stems of daffodils pushing their energy upwards to fill our hearts yet again with hope and joy.
If you are yet to notice the signs of nature waking up, we have listed places to visit with a current display of snowdrops on our blog HERE.
If snowdrops are not your thing, read on…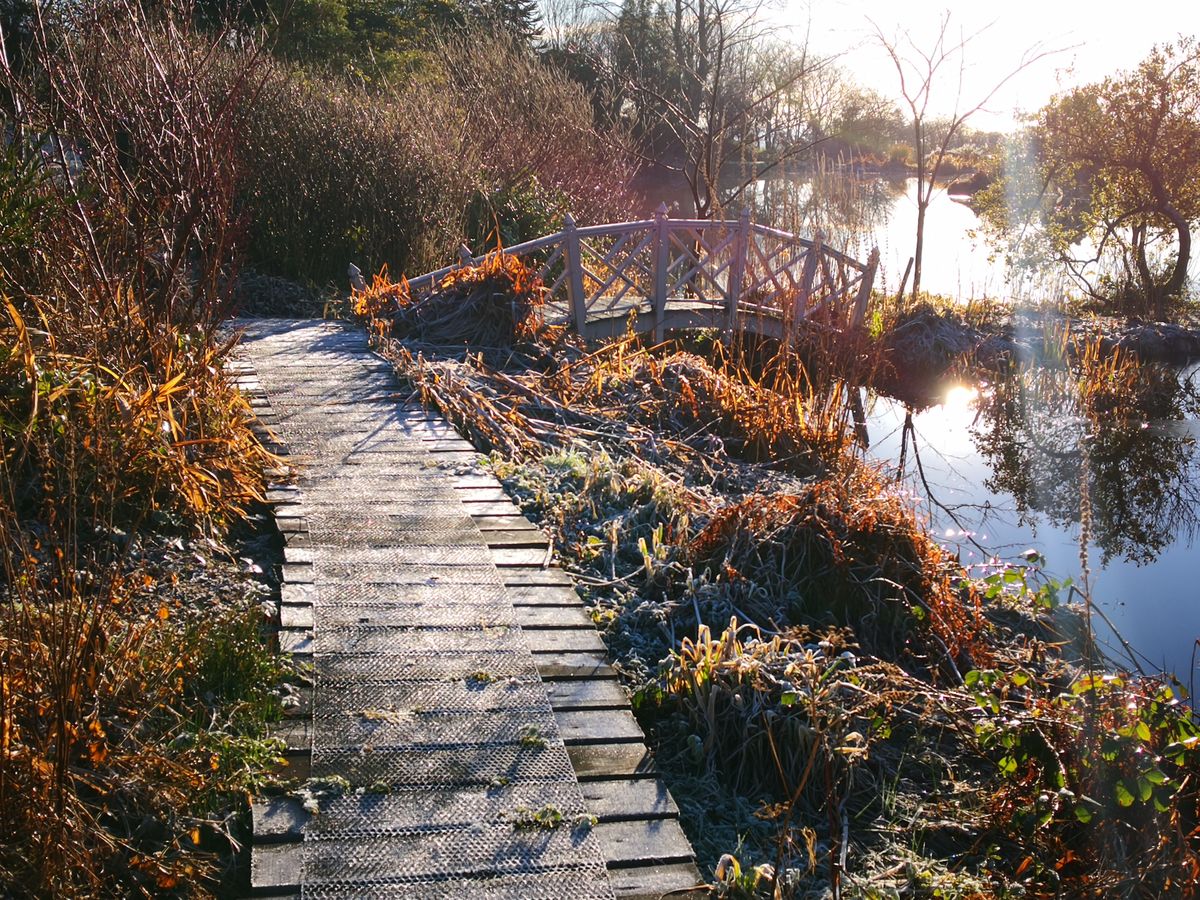 Glenwhan Gardens
Do you like to spoil your loved ones with gifts and attention on February 14th, or would you rather be in the garden? You may be surprised to hear that Valentine's Day isn't only about love and romance. In Slovenia, Saint Valentine was one of the saints of spring, the saint of good health and the patron of beekeepers and pilgrims. It was believed that plants and flowers wake up to grow on February 14th and the birds get engaged on that day. Some people still go out in the frozen fields to watch birds proposing to each other. The day marks the beginning of work in the vineyards and in the fields. In some regions it is a celebration of spring.
You don't have to feel romantic to celebrate on 14th February, and it is a good excuse to go out for a winter walk amongst trees and shrubs and sense the awakening of the spring.
There are wonderful gardens in Scotland throwing their gates open around Valentine's Day. Whether you wish to take your special human on a date out or make a solo trip to spot early signs of spring, consider visiting one of the gardens open for charity this month. Click HERE for a full list that also includes 'by arrangement gardens', or use blue button to see the details of our suggestions below (opens in a new tab).
When visiting, remember to take a few pictures and enter our Photography Competition.