Water, water everywhere
Thursday 5 May, 2022
by Lorna Duckworth
We are fortunate in Scotland to have lots of water — as part of the landscape and in our gardens. The Scottish mainland has 6,100 miles of coastline and more than 30,000 freshwater lochs. Meanwhile, more than 200 gardens registered with Scotland's Gardens Scheme have some sort of water feature, ranging from natural lakes to man-made ponds and burns flowing through the grounds. Water adds a special quality to a garden. Here's a selection of gardens with water features that may inspire you to visit this summer:
Mill of Forneth, Forneth, Blairgowrie, Perthshire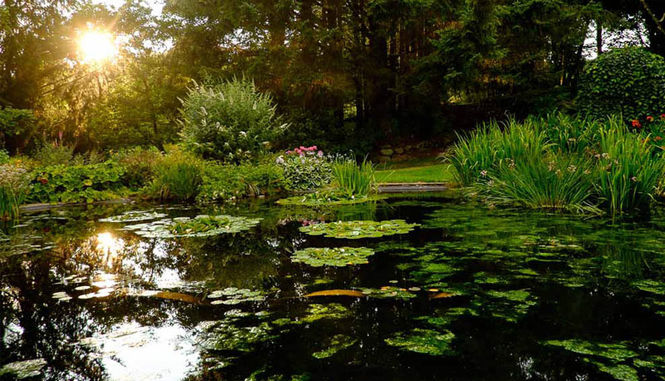 © Graham Wood
Sunday 5 June, 2pm—5pm
The rocky waterfalls and tranquil lily pond at this former watermill are fed by an old mill lade. The lade originally took water from Lunan Burn to power the mill. Today, the four-acre garden has mature trees, including a Himalayan blue cedar, and large rhododendrons, azaleas, a wide range of shrubs, perennials, bulbs, primulas, heathers and a new wildflower meadow.
Craigieburn House, by Moffat, Dumfries and Galloway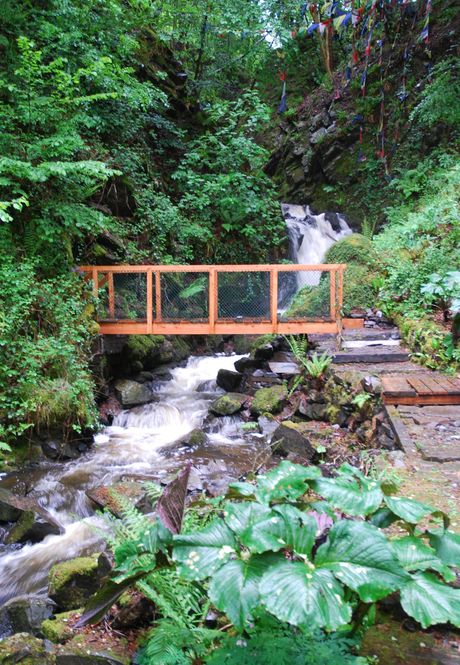 Sunday 12 June, 2—5pm
Walk along Craigie Burn as it tumbles down a series of waterfalls and enjoy the Himalayan-style planting along the gorge. Candelabra primulas, rodgersias, cardiocrinum, ferns and other rare plants thrive in the bog garden and woodland glades. Elsewhere in this five-acre garden you'll find meconopsis, trilliums, rhododendrons, magnolias, arisaemas, bamboos and hoherias. There's a rose garden, herbaceous borders and a formal pond.
Broadwoodside,  Gifford, East Lothian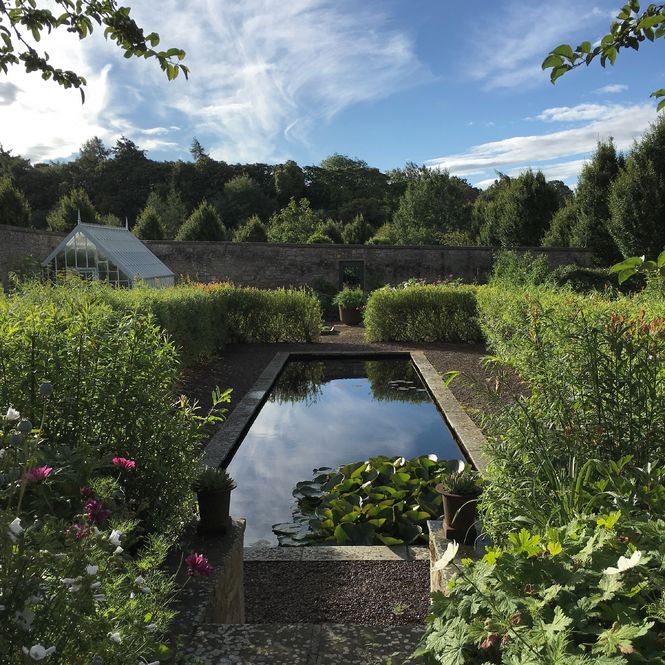 © Robert Dalrymple
Friday/Saturday, 8/9 July, 11am— 5pm
Built around an old farm steading, the garden has two courtyards, an orchard, an aviary, an avenue of hornbeam, woodland walks and a temple. In the walled garden, the formal pond, with water lilies, is fed by the run-off from the extensive roofs of the steading. On either side of the pond, and on the terrace above, lie the only real 'flower beds' in the garden. Broadwoodside opens in conjunction with neighbours at Gifford Bank.
---
Old Manse Garden, Wanlockhead, Biggar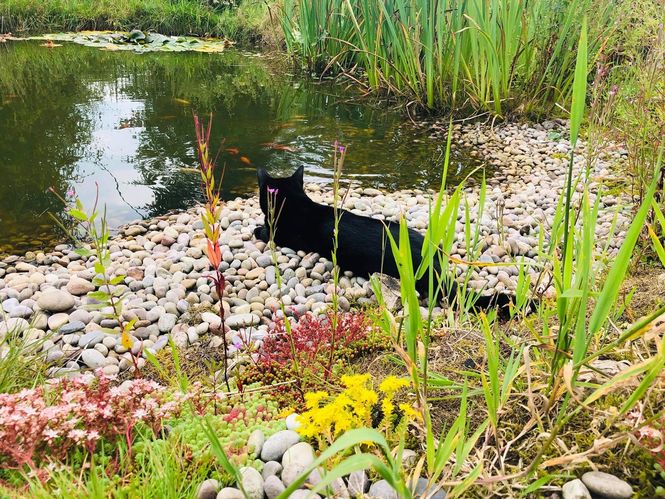 Open Saturday/Sunday, 9/10 July, 12—5pm
Gardening at 1,530 feet — Wanlockhead is Scotland's highest village — presents a challenge. But this one-acre garden in the Lowther Hills is a haven of biodiversity and quirkiness. The pond provides a habitat for amphibians, insects and other creatures… as well as amusement for the owner's cat.
---
Shepherd House, Inveresk, Musselburgh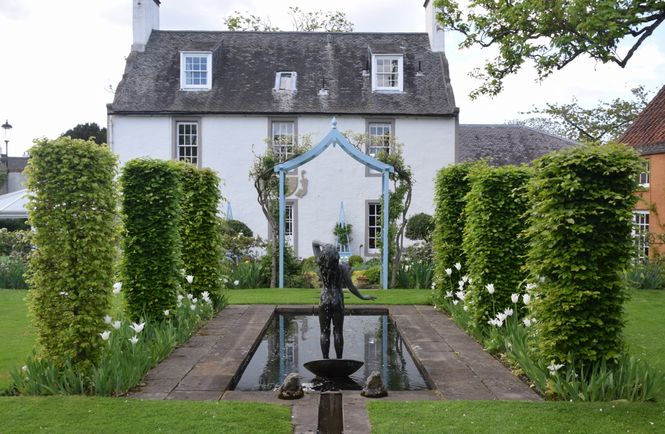 © Ann Fraser
Open most Tuesdays and Thursdays in May, June and July
A much-loved, one-acre garden with a formal rectangular pond, Moorish rill and fountains. The owners have developed the garden over decades, creating box parterres, two woodland areas and borders packed with flowers.
---
Old Farm Cottage, The Ladywell, Nemphlar, Lanark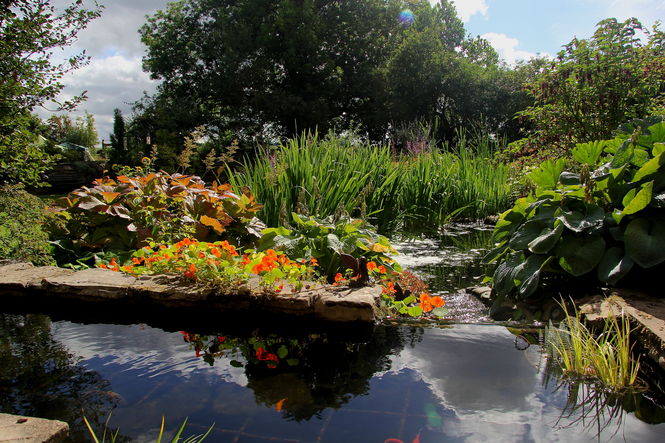 © Anne Sinclair
Open Friday 3 June, 12pm - 4pm. Bring your own Picnic & Prosecco; Teas, coffee, and cakes; Tents and Teepee; Free range children and dogs on lead welcome.
Also open by arrangement until 30 September
One of the owners keeps bees so this garden has evolved to attract wildlife and pollinating insects. Covering one acre, the garden includes a naturalistic pond with fish, a variety of trees, bushes, spring bulbs, mixed borders and an immaculate putting green! There are many beautiful walks nearby, including the Clyde walkway.
---
The Pond Garden, Milnathort, Perth and Kinross 
By arrangement 1 April—30 June and 1 August —7 November
There's a woodland trail around the large, scenic pond with waterside benches where you can sit and watch the wildlife. This a woodland and wetland garden that is alive with birds, bees, butterflies, red squirrels, swans and other less visible animals. Fine old beeches and oaks mark the boundary of the former Victorian estate.
---
Glenwhan Gardens, Dunragit, by Stranraer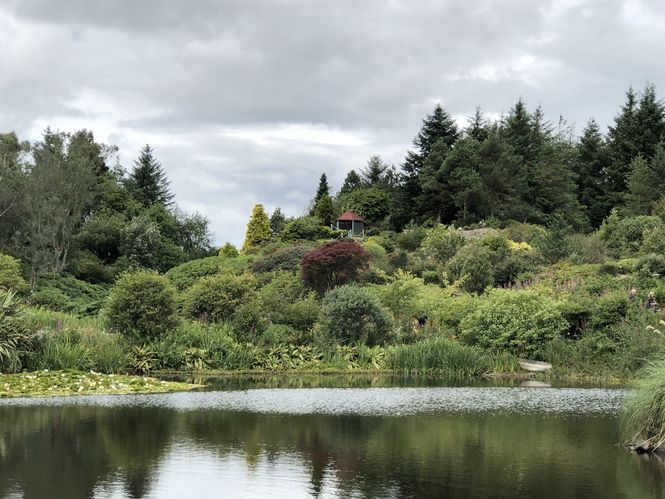 1 January—31 December, 10am - 5pm
Two lochans are at the centre of these family-run gardens overlooking Luce Bay and the Mull of Galloway. Paths meander through the gardens, passing sculptures, well-placed seats and plants from around the world. Across the moorland, there's a wildflower walk, plus a tree trail featuring more than 120 trees.
---
Dal an Eas, Kilmore, Oban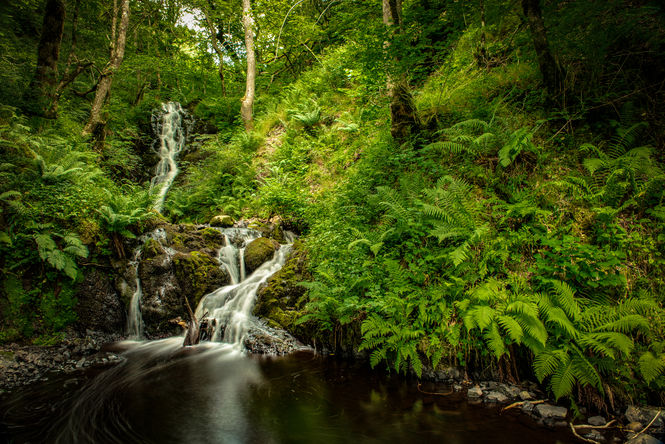 © Nick Edgington
By arrangement 1 April—30 September
You'll find a burn with waterfalls and pool, a woodland walk, a pond and wildflower 'meadows' with five different species of native orchid. The informal part of the garden aims to increase the biodiversity of native plants and insects while introducing some trees, shrubs and naturalised perennials. There is a structured garden round the house with vegetable plot.