60% to Nominated Charities starting 2018
Tuesday 16 May, 2017
When a group of 20 outstanding community nurses met back in Fife in February for a week-long residential organised by the Queen's Nursing Institute Scotland (QNIS), few of them would have expected the transformational journey they were about to embark on as they started the nine-month process towards gaining the title of Queen's Nurse.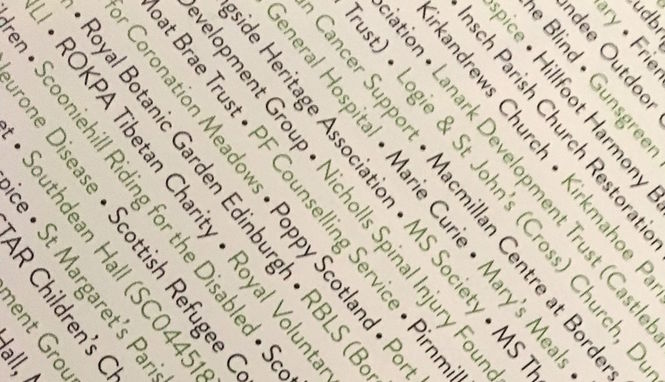 60% to Nominated Charities starting 2018
During this past year's review of our charity, a very clear message came from our community of Garden Openers and Volunteers of their strong commitment to their own nominated charities. Some 225+ charities are supported each year by our Garden Openers, many of them small and local charities, and all close to their hearts. This commitment to the nominated charities and to the local community was one of the key themes of our Trustees' recent Retreat.
So at our recent Regional Meetings, where Volunteers and Garden Openers had been invited, we discussed our charity split. Currently Garden Openers can nominated a charity to receive 40% of their Open Day takings, with net of the remaining 60% distributed to Scotland's Gardens' beneficiaries. We discussed the option of leaving things as they were, switching to a 50/50 split or swopping the split with 60% in favour of the Garden Opener's nominated charity. The swop option was overwhelmingly supported, later approved by the Trustees at their April AGM and will be implemented with the 2018 openings.