Growing snowdrops in Scotland - video
Monday 8 February, 2021
Paul and Helen Rushton have opened their garden at Bruckhills Croft (Aberdeenshire) for Scotland's Gardens Scheme since 2008. In 2014 they started opening for snowdrops, too.
They currently have a collection of 450+ species and cultivars of Galanthus, and they are working towards holding a National Plant Collection of Galanthus.
It this webinar, created for those interested in growing or learning more about Galanthus, Helen shares her knowledge and experience. Scroll down to watch the recording.
The video covers some of the common questions and interesting facts about snowdrops: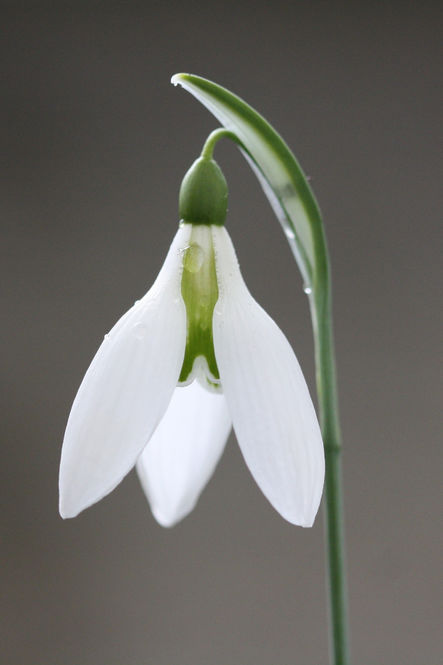 'Peardrop' Snowdrop, Bruckhills Croft, Aberdeenshire
What is a snowdrop (aka February Fairmaid, Dingle Dangle, Candlemass Bells, Mary's Tapers)

Snowdrop vs snowflake

Snowdrops structure and identification

Is snowdrop native to the UK?

How do snowdrops spread?

Is collecting snowdrops allowed (CITES)

Snowdrop species and when they flower

Which species of Galanthus grow well in Scotland

Naturally occurring hybrids

Pests and diseases (swift moths, narcissus fly)

unusual snowdrops including Woozle (double) and Luke

How to display snowdrops
If you are looking for ideas on how to grow snowdrops, in this video you will see they can be grown successfully in pond baskets dug into raised beds, as well as in a greenhouse.
Do you enjoy our content? Please, consider donating towards our fundraising.
You can find out more about the collection of snowdrops growing in Bruckhills Croft garden from Helen's website:
https://www.snowdrops.me/