Mr Lowry's visit to Kailzie Gardens, Peebles, 26th February
Tuesday 28 February, 2017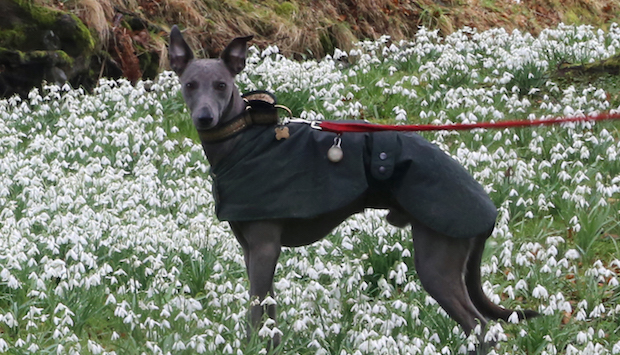 Mr Lowry's visit to Kailzie Gardens, Peebles, 26th February
Into the car again! I love it, but wonder where we are going this time? They, my owners David and Kate never really tell me you know, yes they chatter and try to include me, but sadly I don't always quite get it. It's a 'dogs life' you know dealing with humans!!
Now, I had better mind my manners and introduce myself properly. My name is Mr. Lowry, I am a two-year-old blue whippet originally from Galloway; where I grew up in a lovely garden, which no doubt gave me my fondness for getting out and about among the horticultural enclaves of Scotland.
My first outing this year with the famous Yellow Book was to Kailzie Gardens, near Peebles, in the Scottish Borders. Where, I enjoyed a lovely display of snowdrops arranged in great carpets beside a handsome wooded burn. The garden was simply delightful, with lots of interesting plants, great smells and nice clean wide paths for those at the other end of the lead.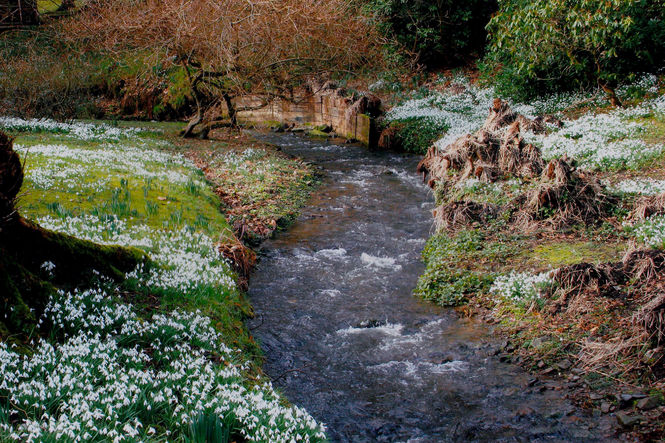 Snowdrops at Kailzie Gardens, Peeblesshire©
Upon arrival, I had a most unexpected and charming welcome which kept the 'Team' waiting as I became acquainted with an alluring but anonymous very girly blonde whippet who was waiting briefly for her owner to return. She also spoke very highly of what visual treats were in store beyond the garden gate.
I was delighted to see
my first red squirrel of the season
'Fumart' it's guid Scots name.
Next, it was a greeting from the friendly ticket seller who politely said hello whilst scratched my right lug ……. mmmmm magic! Then it was out into the garden where I was delighted to see my first red squirrel of the season; I must admit it took the rest of the 'Team' a moment to spot it, but once they followed my gaze they were soon hooked on viewing the bushy tailed 'Fumart' it's guid Scots name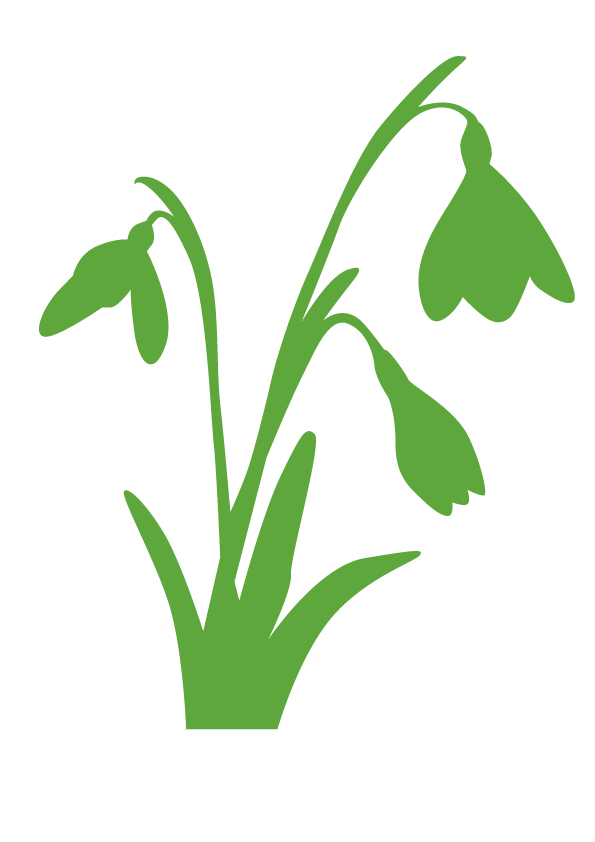 Despite the rain, which did not matter as I had my wax jacket on, we proceeded to wander the myriad of paths enjoying vistas through the trees to the snowdrops as we went. The borders were punctuated with treasured patches of snowflakes Leucojum vernum and a charming drift of winter aconites Eranthis hyemalis. He, 'the boss' said he always thinks of this relative of the buttercup as the true herald of spring; it having the cheeky audacity to fully open its tiny golden cup shaped flowers heavenwards at the first ray of sunshine.
Eventually, and sensibly we at last took shelter in a little wooden summerhouse to enjoy the view towards the hills, which were framed in the foreground by the red coloured woody stems of a Dogwood, Cornus alba 'Siberica' so I am told. With the rain easing we slowly returned to the entrance taking pictures by the streamside along the way.
After all my exercise in the rain we retreated back to the lovely warm tea room where I was allowed in and given permission to lie down by the stove, drying out and getting the heat on my rump. Ecstasy!!
The other two looked very happy tucking into tea, scones and jam, I even got some doggy biscuits. I must say these dog friendly garden visits are a real treat; bring it on 'Team' get another one organized. Are you listening? You guys! Watch this space reader!
Mr. Lowry.
With thanks to the 'Team'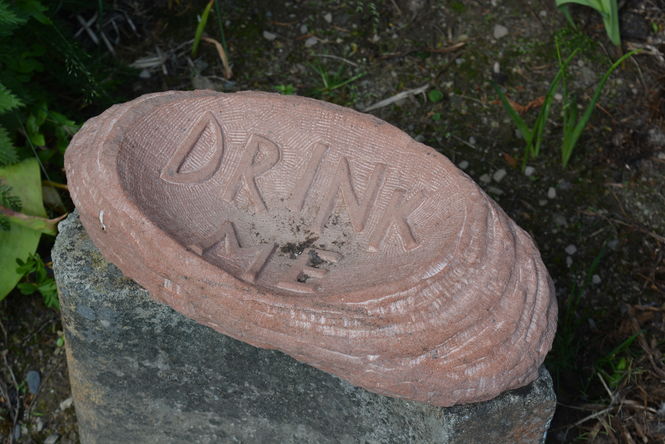 Sculpture at Kailzie Gardens, Peeblesshire and Tweeddale©Jannie Bos