Prancing through the peonies
Wednesday 20 June, 2018
National Insect Week runs from 18 - 24 June. It is organised by the Royal Entomological Society and encourages people of all ages to learn more about insects. Lots of the gardens that open with Scotland's Gardens Scheme have wildlife areas to support small mammals and insects. Where will you visit?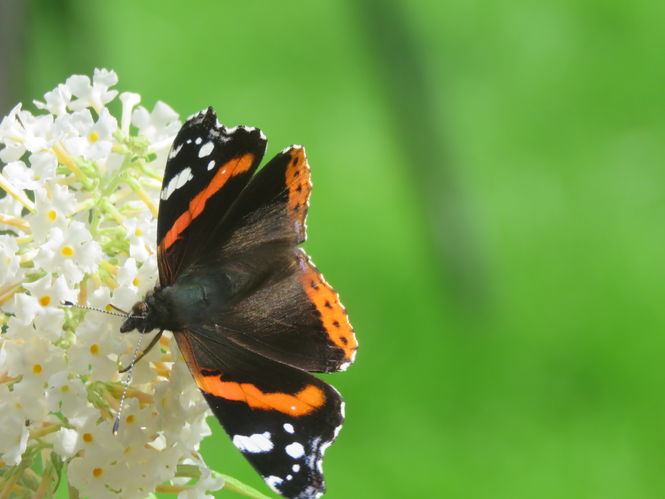 A red admiral butterfly at Dalswinton House, Dumfriesshire
Some fun facts about insects from the Royal Entomological Society:
Over one million species of insects have been described and named worldwide.
There are more than 24,000 species in the UK alone and we can find insects in almost every habitat.
Fewer than one in two hundred insects are considered to be potential pests.